For those that live outside of Australia, the famous city of Melbourne is not a place that you are going to get a chance to visit very often. But what if your time and finances will only allow you to spend four days in the capital of the Australian state of Victoria? There is no need to worry because, with a proper itinerary, you can actually explore a considerable amount of Melbourne's key sights.
After you have secured your travel insurance, arrival and departure flights, and accommodations, keep your hands free with luggage storage in Melbourne; take these tips for how to make the most out of your trip in Melbourne if you have four days to spare.
First Day: The CBD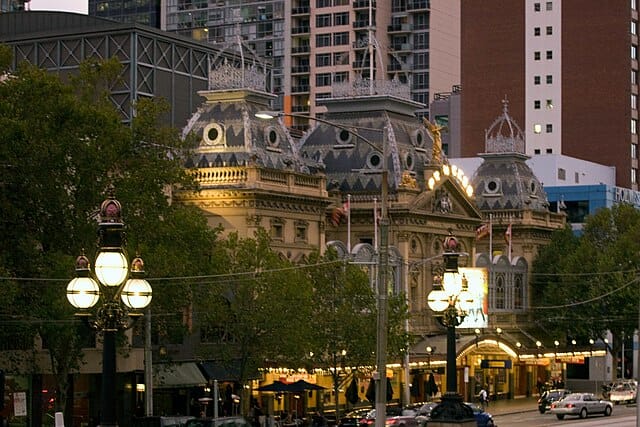 Being that Melbourne is a vast modern city with over five million people, it makes sense to start your journey in the "central business district," known as the "The City" or "The CBD." This is the core metropolitan area of the city of Melbourne, Victoria, Australia, centered on the Hoddle Grid, which is the oldest section of the city, established in 1837.
Melbourne's CBD includes a few of the inner suburbs and is a grid of streets located north of the Yarra River, home to local government, important office buildings, and sights of iconic relevance. Flinders Street Station is a beautiful heritage building to behold, designed in yellow art nouveau style, along with being the oldest train station in Australia.
Across the road is a popular meeting place called Federation Square, across the road. Other cultural landmarks to visit in this area include the Australian Centre for the Moving Image (ACMI) and the Ian Potter Centre.
Just a short walk from Flinders Street is Hosier Lane, where you can marvel at Melbourne's most recognized street art collection of ever-changing colorful murals and graffiti and murals along this back alley.
After gripping some great coffee from the abundance of cafes close by, you can make your way toward the Bourke Street Mall, which is a key shopping area with contemporary brands and traditional department stores. For the open-air market shopping experience, Queen Victoria Market is the place to be.
Second Day: South of the Yarra
For day two, you can take a break from the hustle and bustle of city life in The CBD and go south across the Yarra River. Enjoy the riverfront and the Melbourne Skyline as you cross one of the two pedestrian bridges, Evan Walker Bridge or Sandridge Bridge.
After you have crossed the river and landed on the Southbank Promenade, you will be surrounded by restaurants, bars, nightlife activities, and the Crown Casino in Melbourne for some gambling and entertainment. Admire Eureka Tower, the tallest building in Melbourne, Eureka Tower and take its elevator up to get some breathtaking views from the Eureka Skydeck, and with enough courage, stand in "The Edge," a glass cube off the side of the building with a transparent view to look beneath where you are standing.
The oldest art gallery in the country can be visited during your trip at the National Gallery of Victoria (NGV), with exhibits on Australian, Indigenous, and Asian art and contemporary works. Also across the way is Kings Domain Park with Melbourne landmarks like the Shrine of Remembrance, a World War I memorial, and the peaceful Royal Botanic Gardens, a collection of diverse plant life. Finally, take a two-hour river cruise down the Yarra River to see Government House and Docklands Crown Entertainment Complex.
Third-Day: Beaches in Melbourne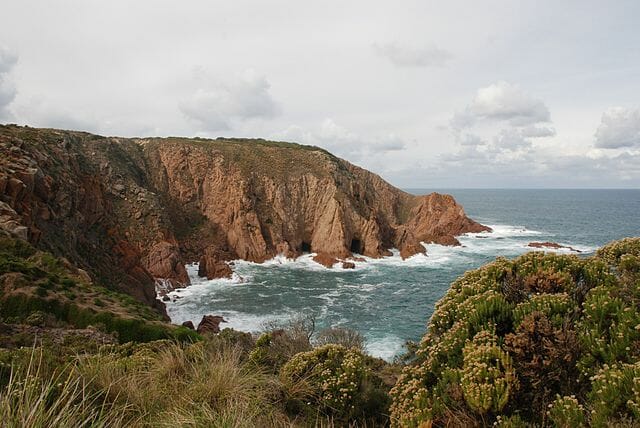 For your third day in Melbourne, after traveling by foot in the city and by boat along the Yarra River, you can take a swim at the beach. Head down to South Melbourne Foreshore, which is the closest beach to the center of the city. Get some sun above your skin and sand under your feet.
When it comes to other beach choices, tourists and locals tend to rave about St Kilda Beach, with its walking paths, eating areas, recreation sections, and its amusement park called Luna Park with its famous Scenic Railway roller coaster.
Fourth Day: Healesville Sanctuary
Finally, you won't want to leave Australia without getting a glimpse of its wildlife, and that can happen by spending an afternoon at Healesville Sanctuary. Located in the outer northeast area of Melbourne, Healesville Sanctuary stands apart from typical zoos that can be found in Australia in that it is set up as a sanctuary to show and protect animals whose native habitat is Australia.
Healesville Sanctuary has various tracks and enclosures that each hold specific animals such as wombats, reptiles, kangaroos, emus, birdlife, dingoes, and amphibians. The Healesville Wildlife Sanctuary, a popular tourist destination near Melbourne, has a platypus program, which is one of the only two places on the globe that have managed to breed platypus in captivity.