Given its array of well-protected national parks and reserves spread across a wide variety of untamed landscapes, it is not surprising that the Americas are a region harboring some of the most diverse wildlife species to be found anywhere on the planet.
With an area so vast, one can end up spending a lifetime to have even a glimpse of all the worthwhile wildlife hotspots. So in order to make things simple, we have narrowed down our search to some iconic destinations, all with a vow factor, that are bound to take your breath away, should you visit them in 2022.
Birds and Mammals, South and North Dakota, USA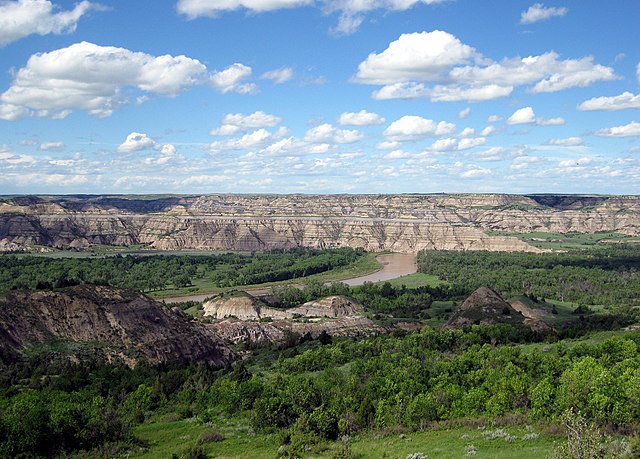 Best time: May and June
Studded with mountains, lakes, rivers and grasslands, the Dakotas support a wide variety of birds, animals, rodents and reptiles apart from other mammals. Lack of urban settlements combined with an excellent National Park Service makes this region a prime habitat for wild animals to thrive in. The Badlands National Park and the Wind Cave National Park are two prominent protected areas harboring prairie wolves, pronghorn, Bison and nearly 400 bird species of which 200 are endemic to the Badlands and Black Hills. All these wildlfie holiday destinations can be created and customized for you by Naturetrek.
Grizzlies and Humpbacks, Canada
Best time: August
There is no better way to take in the scenery of Canada's stunning Pacific Northwest region than by a multiple night cruise on a luxurious vessel in the quest of Humpback Whales, Orcas and Pacific white-sided dolphins. This area is regarded as the best place in the world to see marine wildlife and the biggest predator of British Columbia, the massive grizzly bear.
Just Jaguars, Brazil
Best time: June to November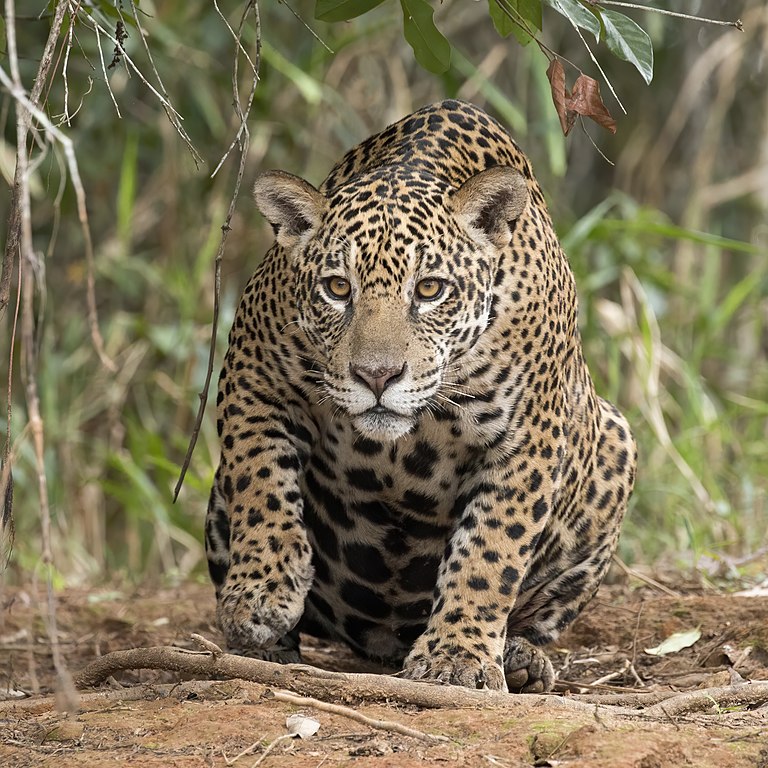 The largest contiguous habitat patch for the jaguar is located in the Amazon Basin, especially the Brazilian part of it. An estimated 5000 individuals are centered in the Pantanal region alone where these highly endangered animals specialize in hunting caiman by piercing their skulls with one powerful bite. Above all, the Pantanal holds 600 bird species, 90 land mammals and more than 1000 types of insects and butterflies creating an intricate food chain, which is controlled from the top by the jaguar.
Remarkable Animals, Galapagos
Best time: November and December
Compared to the Amazon Basin, the Galapagos is just a tiny archipelago lying 600 miles off the coast of Ecuador in a harsh and remote corner of the ocean, but this is where its natural value lies. Not only are these islands exceedingly pristine but because of its isolation the wildlife here has developed no fear from humans. In fact you may have to watch your step should you inadvertently step on a native species. From marine iguanas in their hundreds to giant tortoises, the sheer number of wildlife found only in the Galapagos is remarkable.
Penguins and Pumas, Chile
Best time: February to April
A generous number of National Parks and a varied eco-system has made Chile a safe haven for a wide selection of native animals and a thriving bird population. From Coquimbo region north of Santiago to Patagonia lives a predator endemic to just Chile and Argentina. This is the South American Puma, a sub-species of the cougar found mostly in the Torres del Paine National Park. Chile is also home to the largest colonies of Magellanic Penguins in South America and the only place, outside Antarctica, where one can spot King Penguins in Tierra del Fuego.
Whales and Dolphins, Baja California
Best time: March and April
Almost 45% of the cetacean species which comprise beaked whales, whales, porpoises and dolphins of the world can be found in Mexico, especially Baja California Sur and the Sea of Cortez which harbors 33% of the entire variety to be found in the country. Depending on the activity level you choose, an expedition can be chalked out to look for a variety of whales, dolphins, porpoises,sea lions and birds using a stable and modern vessel. Other activities include tours of the mesmerizing volcanic landscape and an opportunity to swim and snorkel with playful pups at a sea lion colony.
 Gray Wolves, USA
Best time: January
At one time gray wolves roamed over two thirds of the United States, but today they are confined to Michigan, Alaska, Oregon, Idaho and the Wyoming region of the Yellowstone National Park, which incidentally is the best place to get close to these iconic animals in the snow capped mountains. On a multi day expedition in the Lamar Valley, led by trained guides, one can come across wolves, bison, pronghorn and bighorn sheep. Birds include bald and golden eagles among others.
Birding Paradise, Costa Rica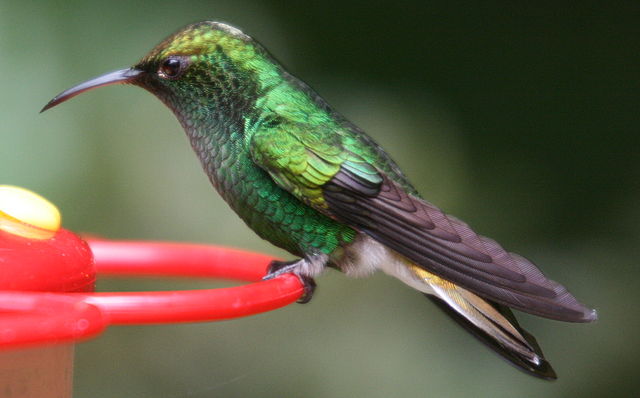 Best time: January to April.
Good food, comfort and convenience makes a birding holiday to the extraordinarily diverse country of Costa Rica a must for the ardent nature lover. Thanks to an excellent conservation policy of the Government, almost 25% of this Central American country is under protected forest cover. With over 850 recorded bird species, Costa Rica has more avifauna than entire North America put together. Some exciting animal species found here include Baird's Tapir and the Oncilla.
Wildlife and Birds, The Falkland Islands
Best time: November to February
A treasure chest for photographers and nature lovers, the Falkland Islands are full of iconic wildlife and are considered to be one of the furthest off-beat destinations in the south Atlantic region. These islands are a haven for birders who have reported that a visit to the Black-browed Albatross colony is an unforgettable experience. Marine animals seen frequently are seals, dolphins, killer whales and offshore baleen whales. Furthermore there are five penguin species that can be found here, out of which three you will not find in Antarctica.
Reptiles and Amphibians, Panama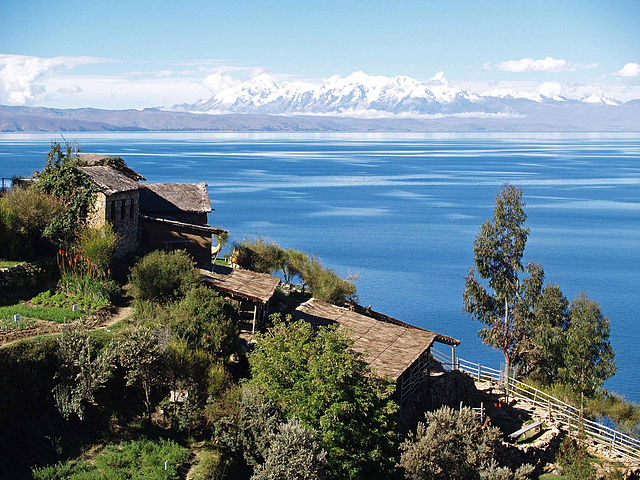 Best time: June and July
Serving as an important land bridge between North and South America, the spectacular rainforests are the dominant feature of this southernmost country of Central America. A ten day tour in the company of a knowledgeable herpetologist offers opportunities to photograph reptiles such as the Eyelash Viper and poisonous frogs that inhabit the cloud forest area of Panama. Other wildlife one is most likely to encounter are sloth bears and hummingbirds.
Highlands of Bolivia
Best time: October to February
The temperate forests of Cochabamba and the Bolivian lowlands can be covered by a spectacular twelve day tour across the Andean Cordillera. Led by expert local guides, the trip covers Lake Titicaca, the source of the ancient Inca civilization and home to large flocks of flamingos. The highland wildlife harbors members of the camel family-like alpaca, guanco, vicuna and the llama which reside in the mountains, seldom seen below elevation of 7500 feet.