Know about these breathtaking,  beautiful Valleys of Uttarakhand  state in India.
This blog post will reveal to you some gorgeous valleys of Uttarakhand. They haunted by passionate nature lovers and adventure travelers from all over India and the world.
The beautiful Himalayan valleys located in the Uttarakhand state will take your breath away if you choose the right time to plan your once-in-a-lifetime trip.
The green valleys of Uttarakhand filled with gurgling mountain streams, lush forests, vast areas of wildflowers, sightings of rare Himalayan birds will force you to plan your second trip even before your board your return flight back to your home.
The things to do in Valleys of Uttarakhand:
Forest walk
Himalayan mountain trekking
White water river rafting
Bird watching
Skiing (seasonal)
Visiting quaint ashrams and interacting with rishis
Visiting Buddhist monasteries.
After getting to know these Himalayan valleys, you will acknowledge that India is a gem of a nation for tourism.
Where to start your valley visit in Uttarakhand?
The quickest gateway to valleys in Uttarakhand is Dehradun, the Uttarakhand state's capital city in India.
Reaching Dehradun:
How to go to Dehradun?
Are there flights to Dehradun?
Is Dehradun connected by the Indian rail network?
The answer is yes to all the questions. Dehradun well serviced by flights from various other cities in India, including New Delhi and Mumbai.
If you wish to go to Dehradun by train, you can do it from the following big cities in India.
New Delhi
Jaipur
Chandigarh
Mumbai
Chennai
Ahmedabad
Kolkata
Lucknow
Varanasi
Bhopal
When is the best time to visit the beautiful valleys of Uttarakhand?
Summer is the best season to visit Uttarakhand valleys and other Himalayan hills. The summer in India starts in March and lasts until June end.
9 Beautiful Valleys of Uttarakhand
Chakrata valley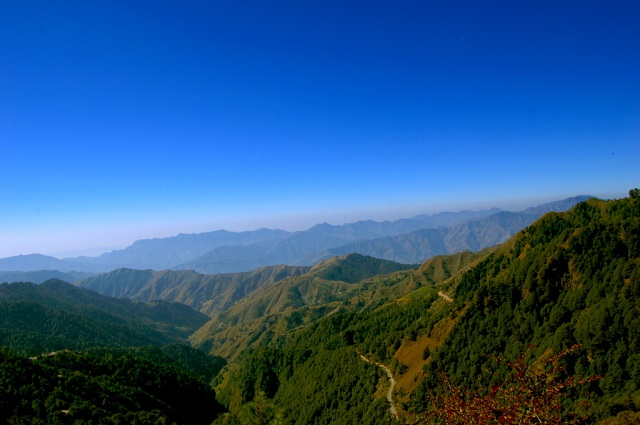 Chakrata is an Indian army area located at an altitude of 6400 feet in the Garhwal hills.
From Dehradun, you can go by cab, enjoying the scenic Uttarakhand valleys and Garhwal region. The distance between Dehradun and Chakrata town is approximately 90 km.
Chakrata valley is a virgin beauty with untouched corners and strikingly beautiful green mountains with snow caps.
Chakrata valley's limited tourist visits make it an excellent choice for spending a honeymoon. The time stands still amidst idyllic settings.
There is the Tiger Waterfall, where you can gaze at the mesmerizing beauty for hours.
If you are interested in meeting Buddhist monks, you can visit one or two silent Buddhist monasteries in Chakrata town and nearby.
Walkthrough deodar forests.
Deoban at 9500 feet!
Deodar forests saw in Indian movies. Deoban is the name of the deodar forests in Chakrata valley. Your calm walk through the silent forest will be exhilarating.
Besides, you can spot beautiful birds that you can identify through their chirps and songs.
Budher Caves
The trekking trail to Bhuder Caves in Chakrata valley is an adventure that you will enjoy.
Camps viewed on the trekking route to Deoban and Bhuder caves. You can also opt to stay in a tent for the night.
Kanasar camping ground.
Kanasar is another deodar foresty area that is good for pitching up your canvas tent.
That's it about Chakrata valley in Uttarakhand.
Dharma Valley
Oh, as the video title says, isn't it beyond belief?
Dharma Valley is a little known Uttarakhand valley to the majority of the Indian tourists. The valley is full of terrific views.
Coniferous forests and gushing rivers will make you speechless. The holy Dhauli Ganga River is a treat to watch.
As you trek enjoying the pleasant weather and crisp air, you will come across waterfalls and lovely velvety green meadows.
How to reach Dharma valley?
Being near the Nepal border, Dharma valley in Uttarakhand is too far away from Dehradun (300 km +). The nearest town to Dharma valley is Dharchula, located at about 50 km away from Dharma Valley.
What else to see in Dharma valley?
Ashok Musk deer sanctuary is probably the only one in India and located in Dharma valley near the Panchchuli Peaks.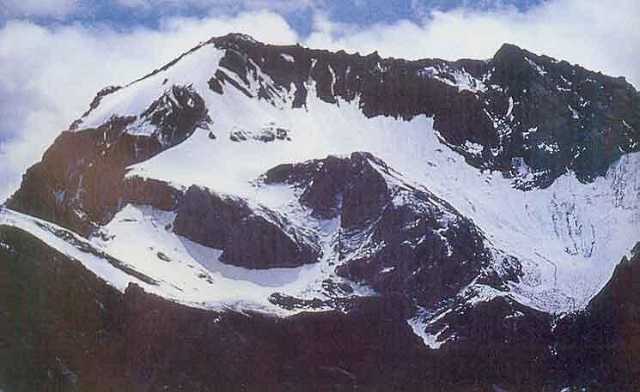 Om parvat is a holy mountain in Dharma valley, Uttarakhand. It is as sacred as Mount Kailash to the Hindus.
Jeolikot Valley
The famous Nainital hill station located 20 km from Jeolikot valley, and it is also a mini hill station. To stay in Jeolokot is much less expensive than staying in Nainital,
Jeolikot is a picturesque place in Uttarakhand with stunning views of the Himalayas. Colorful flowers and oak trees are the true identities of Jeolikot Valley in Uttarakhand.
Apart from comfortable hill-view cottages and hotels, one can find cheap homestay accommodations in Jeolikot.
The famous Jim Corbett National Park and the Kilbury Bird Sanctuary are the places to see in Jeolikot Valley, Uttarakhand.
Also called Nainital, this picturesque lake and a famous tourist landmark are just 20 km away from Jeolikot.
Naina Devi Bird Sanctuary
If you are a passionate birder, you can plan a trip to this famous Naina Devi bird sanctuary.
Nainital located 300 km from New Delhi.
Bhilangana Valley
Bhilangana Valley in Uttarakhand located in the Tehri district of Uttarakhand state. The nearest airport to explore the bio-rich Bhilangana Valley is the Jolly Grant airport, Dehradun, at 185 km away.
The nearest train station to see the striking beauty of Khatling Glacier in Bhilangana Valley is Rishikesh at a 150 km distance.
I mentioned the word "Bio-rich" because, to date, no one knows the number of tree species in the Bhilangana valley, and it applies to the region's animals and birds. I read it will deliver the imagination of varied nature lovers.
The breathtaking Vasuki Tal, a glacial river, is the most "trekked up to place" among all the captivating valleys of Uttarakhand.
When you stand on the banks of Vasuki Tal, you will perch at an altitude of over 14,000 feet!
The alpine river Bhilangna flows in this Uttarakhand valley. Bjilangna is a tributary of River Bhagirathi. Besides, Khatling Glacier is the source of the Bhilangna River.
Other beautiful alpine lakes that one can see during the visit to Bhilnagana Valley are:
Trekking in the Garhwal mountains surrounding these glacial lakes will take you through dense groves of coniferous trees, mountain streams cold, breathtaking snowy peaks, and high passes.
Spotting musk deer in Uttarakhand
This is the image of musk deer; you can find the mammal in Uttarakhand valleys.
Mehragaon valley
The land of seven lakes known as "Sat Tal" is the ultimate beauty of Mehragaon Valley in Uttarakhand.
These are the names of seven lakes.
Panna Tal
Nal-Damyanti Tal
Purna Tal
Sita Tal
Ram Tal
Laxman Tal
Khurdariya Tal
All these seven lakes are inter-connected, and they contain freshwater!
To reach the Mehragaon Valley, you must first enter the highly popular Nainital hill station. The Sat Tal is located about 25 km down the valley.
The altitude of Mehragaon valley is 4500 feet!
Mehragaon Valley is an absolute beauty comprising a range of tall oak and pine trees.
Besides, this valley in Uttarakhand is a bird watcher's paradise. You can spot some stunningly beautiful birds that include:
Verditer Flycatcher
Crimson Sunbird
Other valleys in Uttarakhand that are almost untouched by urbanization include:
Johar Valley
Saur Valley
Valley of Flowers
Tons valley
To explore the mesmerizing, Beautiful Valleys of Uttarakhand, you inquire with the Uttarakhand state tourism officially called "Garhwal Mandal Vikas Nigam."
Their offices located in all the major cities in India.