I consider myself as fortunate to have stumbled on to a lesser-known picnic spots like Baralikadu located very near to Coimbatore city, Tamilnadu State, India.
This hidden (literally) weekend tourist destination Baralikadu is a tribal village, situated on the banks of Athikadavu river, on the foothills of the scenic Western Ghats.
The exact location of Paralikadu picnic spot:
It is located near Coimbatore city. The distance is only 52 km. First, you have to reach a village called Karamadai that is found on the way to Mettupalayam from Coimbatore. The first leg distance is 27 km. From Karamadai, a road branches off towards Baralikadu. The second leg distance is 25 km. Many locals identify this beautiful place as Velliangadu.
When to visit Baralikadu?
This scenic picnic spot is open to public only on Saturdays and Sundays. The timing is 10 am to 5 pm.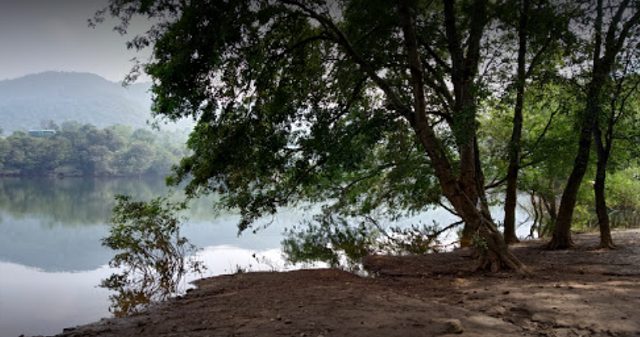 How to go to Baralikadu?
It is highly recommended to use your own vehicle; preferably a car because of poor roads after Karamadai and the ride will definitely not be smooth.
Is any permission required to go to Baralikadu?
Yes because the tiny tribal village and picnic spot are maintained by the forest department.
Poochamaruthur Forest Range Office Guest House
9843094900, 9047051011
What to see in Baralikadu?
The place is located amidst a small forest, on the banks of Athikadavu river. You can enjoy a 60-minute ride on a small bamboo basket called 'Coracle' (Parisal in the Tamil language). It can accommodate 5 people.
Your coracle ride is for an hour to reach the other side of the river bank located at a distance of 5 km. This is where your lunch is served with a bottle of mineral water. The boat ride is enjoyable as the coracle takes you past the forest on either side. If you are captivated by a particular spot on your way, you can request a stop and explore further on foot.
You can also take a relaxing bath in the river which is not swimmable because of short of depth.
Walk around the river, foray into the forest and listen to the sounds of the forest.
Your entrance fee of Rs.500 is inclusive of a tribal lunch prepared by the tribes living in the area. The food is spread on a buffet table; however, the women folks offer to serve the food. The food is mainly rural type; both vegetarian and non-vegetarian food are served. Your food includes a couple of rotis, one rice dish, a vegetable salad, fish, and a seasonal millet dish.
Points to note for your one day trip to Paralikadu.
Though the location is hidden inside a forest that is surrounded by the Blue Mountains, do not expect a very cool weather. It can be pleasant late in the evening.
Since this is a package day trip, you have to reach the place before 10 am.
This is an eco-tourism spot which means, no plastics, no cigarettes, and no alcohol.
If you are interested to stay overnight at Baralikadu, there are three small sheds that can accommodate 8 people in a shed. The charge will be Rs.1500 per person which is inclusive of more coracle rides and three times food.
This eco-picnic spot near Coimbatore is not known even to the majority of the citizens of Coimbatore. You can visit Baralikadu as a day trip from Coimbatore, Mettupalayam, Ooty, and Erode.
Good news for the people of Tamilnadu and especially for the residents of Coimbatore.
The most awaited Baralikadu eco picnic spot is opening for the public in just three days' time o 13th March 2021.
To visit this absolutely tranquil picnic spot near Coimbatore, you need to book your visit online.
Make use of this easy online booking of your Eco tour by clicking the link below.
Note:
Remember, It  is an eco-tourism spot. Please be responsible in maintaining the existing ecosystem.
Another beautiful place to see near Baralikadu: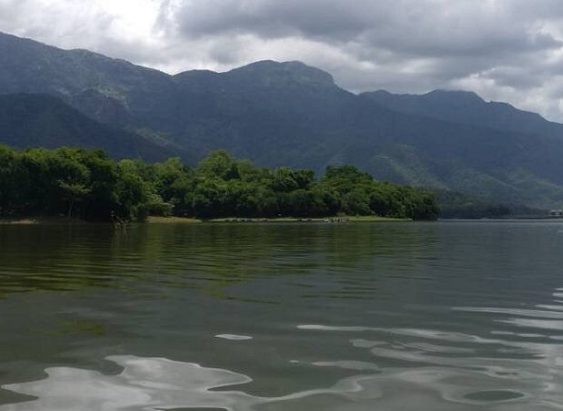 While you are planning your day trip to this eco tourisam spot, why don't you contemplate a visit to Pillur Dam, that is just 25 km away from Paralikkadu?