In this blog post, I will take you to some of the ideal places in the world to watch 5 most beautiful bird that are dripping with colors and feathers. Even looking at their photographs will simply make your mouth agape with awe.
You need not be an avid bird watcher to appreciate their beauty; if you can appreciate a well-dressed woman, then, you can admire a beautiful bird.
Some of the exotic birds mentioned here may be too small or too big but still, the colors on their body, a ring on their neck, a few patches of colors on their head, or various colored feathers will make you speechless.
Birding (bird watching) or the act of observation of bird is a recreation for millions of people and for some, it is a hobby.
People spot birds by:
Bright colors
Sudden movements on a tree
Song of the birds
Majority of the bird lovers do not use any visual-improvement gadget to look at the birds. Only professional wildlife photographers or television channels employ technologically advanced binoculars and cameras to watch and capture them on the cameras.
Bird Safari
If you are an individual, interested in spotting rare exotic, beautiful birds, you need to be a part of bird safari or Rainforest tour operators to satisfy your passion for birding. In almost every country, you can look for bird watching tour organizers.
Most Beautiful Bird in the World: The Bali Bird of Paradise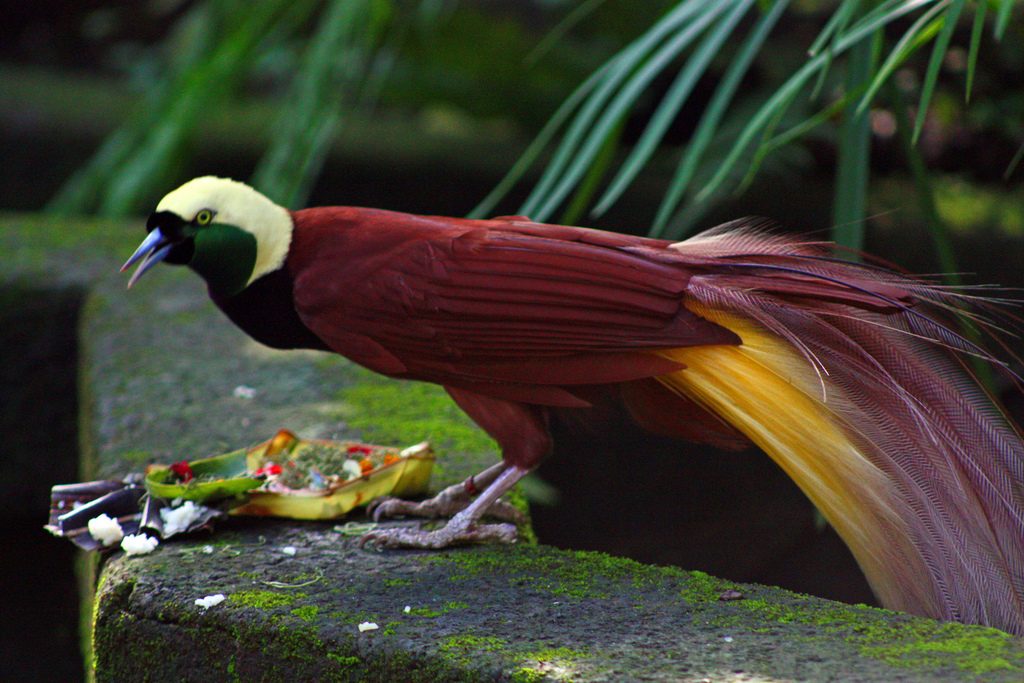 Oosh! Look at the tail of this beautifully colored bird! What a rare color and what a voluminous and sexy long tail!
As the name suggests, you can watch this truly exotic bird in Bali Bird Park. The Bird of Paradise is actually a native of Indonesia, Little Tobago Island, and New Guinea. It is also rarely spotted in the Aru Islands.
Here is another image of this showing its entire image:
Look at the image below, with its wings spread showing the yellow feathers.
For a close-up watching of the majestically beautiful avifauna in Bali, Indonesia, please visit
Royal Flycatcher



OMG! Look at it. It looks like she is wearing a royal turban. Yes, it's a she; male royal flycatchers sport red colored headgear. It is its crest that attracts us.
Watch a short video clip and appreciate the striking yellowtail and see how the royal flycatcher moves its crest. The crest is opened to its full plumage only when the bird is courting; at other times, it lies flat on its head.
The Royal Flycatchers are spotted in the forests of Central and South America, Peru, Bolivia, Ecuador, Venezuela, Columbia, and Mexico.
Rosella, The Beautiful Bird in the World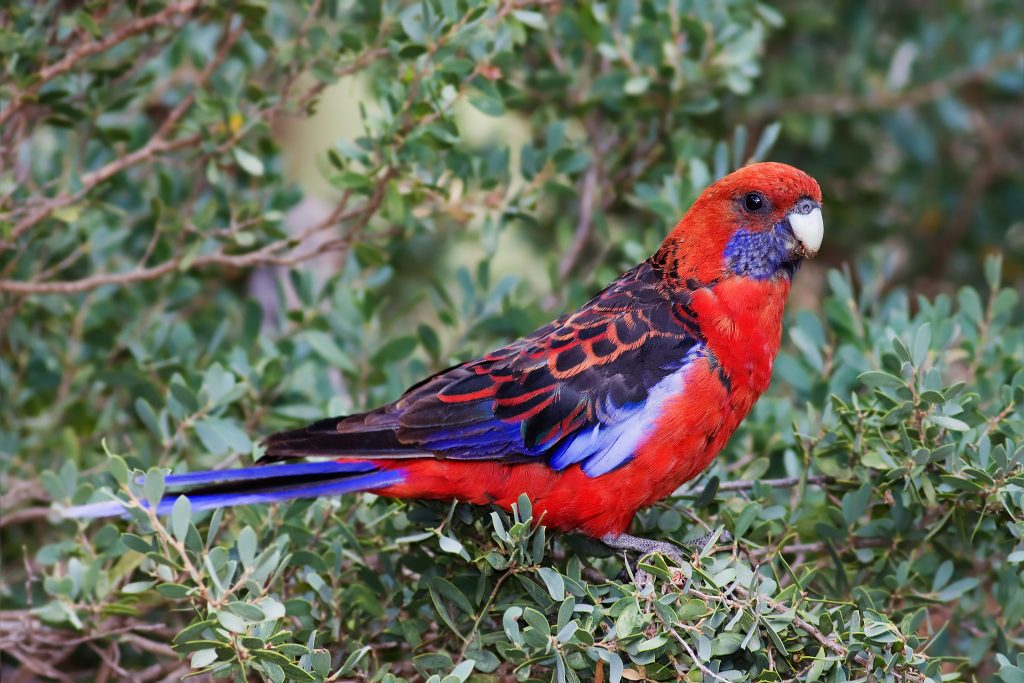 What a beautiful bird. Rosella is a parrot that is found in the coastal region of Australia where there are also mountains abutting the sea. It is reported this particular bird has as many as nineteen sup-species!
Melbourne Birding is offering a day tour for bird watching.
Most Beautiful Bird in the World: Golden pheasant
Tell me frankly, for how long you have been looking at this image? Can't take your eyes off it-eh? Look at its sexy tail similar to women of long, black and straight tress.
Golden pheasant, also called a Chinese pheasant. To watch this colorful beautiful bird, look at the video below.
Look at the lush plumage at its neck, the yellow and black pattern is throwing a sort of visual illusion.
It is a native of Western China Mountains. However, it seems they have escaped to other countries in the world and started living. Some of the countries where the Golden Pheasant is found are:
The United States
Belgium
Uruguay
Columbia
Chile
Argentina
Peru
England
Watch this very beautiful bird in England with the help of
Malabar Pied Hornbill
You might be wondering why I listed a black and white bird in beautiful bird list. The combination of black and white is a universal color and liked by millions of people.
This is a bird that you don't often find in your backyard. These rather big beautiful one with a very strong beak, are found in the southern tip of India and throughout Sri Lanka. I watched the Hornbill in Sentosa Island, Singapore.
As this exotic bird is nearing extinction, some bird sanctuaries have taken up the responsibility of conserving it. They spotted in Dandeli in Karnataka, Bandipur, Nagarahole wildlife sanctuaries, and Satpura Tiger Reserve, Madhya Pradesh.
The Diyabubula, the Barberyn Art & Jungle Hideaway, Sri Lanka is identified as a good spot to watch the majestic Malabar Pied Hornbill.
Top Bird watching destinations in the world.
Do you know that bird watching is a three billion dollar industry? Americans are the most avid bird watchers in the world; more than 20 million Americans take bird watching tours every year.
Here are the top bird watching destinations in the world:
Darien National Park
Soberania National Park
San Lorenzo National Park
La Amistad Biosphere Reserve.
All the above national parks for bird watching are in Panama.
Conejera Wetlands,Bogota, Columbia
Doñana National Park. Almonte, Huelva, Spain
Sierra Nevada de Santa Maria, Columbia
Tambopata National Reserve, Peru
I have many beautifully colored birds to write about. I will do it later when I identify the best birding tour organizers in the world.