Kugti Wildlife Sanctuary  is located somewhere high on the northern-most part of Himachal Pradesh, near Chamba, the last village in India's northern tip.
Location of Kugti in Map:
Actually, the sanctuary itself is 15 km away, further west of Kugti village.
The altitude of the Wildlife Preserve will be between 7200 feet to 16,500 feet! Dizzying height-eh?
How to Reach the Kugti Wildlife Sanctuary?
Is the altitude inaccessible? I think you trace the course of River Ravi, you find out it flows through Chamba. India's last Himalayan Pass named Kugti Pass is also a landmark to go to village using Google map.
Let us get practical. Pathankot is the closest railway station to reach the Sanctury. Don't assume you have arrived at the borders of Kugti wildlife sanctuary as soon as you alight from the train at Pathankot railway station.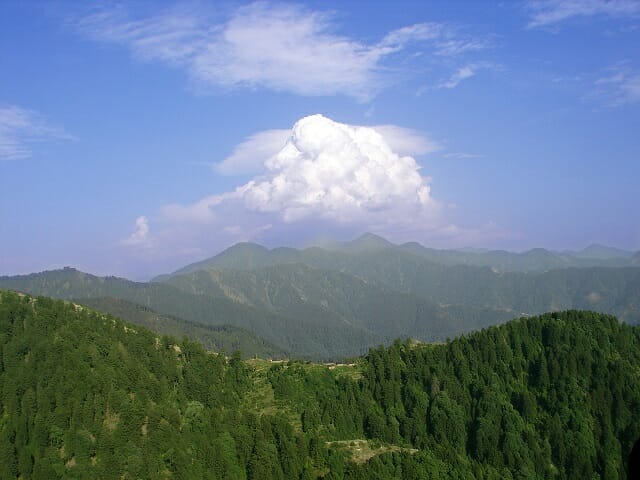 Your goal is a further 180 km away in the north. This tough hilly distance will have to be covered only by a cab.
I think this last 180 by car is the only way even if you think of using a flight. The flight will drop you off at Jammu airport. From Jammu, you will have to depend on a cab again but, this time, the distance to be covered is approximately 300 km!
Yes, reaching Kugti in Himachal Pradesh is definitely time-consuming.
Wildlife in Kugti Sanctuary:
Is it really worth going all the way to Kugti to see some animals and birds alone?
No, I must confess. However, there are quite a few temples in Chamba that attract pilgrims during the summer season. Chamba to Kugti is 80 km.
These are some of the animals and birds that one can spot in the wildlife preserve, provided you are lucky:
Snow Leopard-this is certainly a major attraction.
Ibex
Musk Cat is known officially as 'musk marten'.
Himalayan Thar
Yellow-throated fox
Red Serow
It looks like a crossbreed of a goat and a deer.
Ghoral-this is also a similar animal
Birds:
Khalij Pheasant
Monal
Snowcock
Several species of 'bulbul' are also identified and recorded in the Kugti wildlife sanctuary.
Nearby Attractions:
Apart from this mini wildlife park, there are a few more attractions in and around the Sanctuary and in Chamba.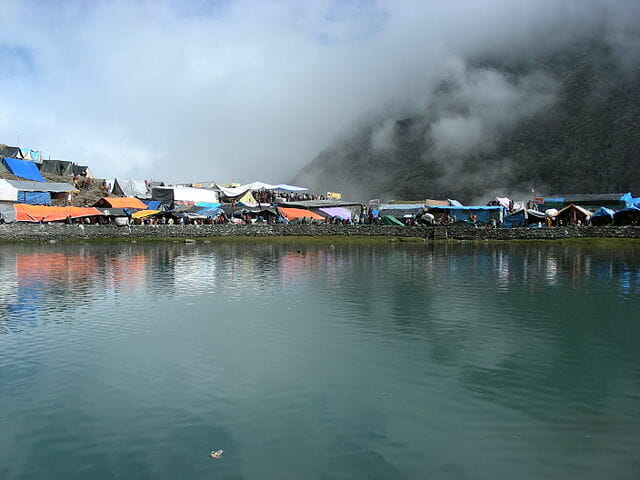 It is an alpine lake situated at an altitude of 13,500 feet in the Himalayas.
Though you can't go up to the summit, it is a rare opportunity to see a Himalayan Hill peak from close-up. It is at a staggering 18,500 feet!
Both the Manimahesh Lake and the peak are sacred for the people living in Himachal Pradesh. The Manimahesh summit is yet to be climbed. Yes, it is a virgin peak as of now.
The well-participated and revered yatra attracts passionate trekkers also apart from ardent devotees of Lord Shiva is arranged by the Government of Himachal Pradesh. The alpine lake is a holy, glacier lake, considered equal to the holy Manasarovar Lake, Tibet.
Mahakali Banni Mata Temple
This is again a revered temple and is located in the village of Chamba. You can see the Manimahesh Peak from this temple in Chamba.
Its surrounding coniferous forests are wonderful for trekking and bird watching.
Highly Revered Temples:
Lakshmi Narayan temple
Chamunda Devi Temple
Karthik Swamy temple (Murugan temple)
I guess the height of the temple's location will be around 5000 feet! The location is absolutely breathtaking. In order to reach this scenic place, you have to walk 6 km on the Himalayas.
Kugit Trekking  At Over 16,000 Feet
Have you ever walked on the roof of the earth? Well, that's how you will feel when you walk at such mind-boggling height in Chamba Valley and on the Pir Panjal mountain range.
Where to Stay Near Kugti
Yes, there are places to stay but not in village but in nearby towns. You can only make a day trip to Kugti sanctuary and Manimahesh Lake from wherever you are staying.
Through the online sources, you can book a Homestay. Of late, some guesthouses have sprung up. I foresee more tourist traffic to the picturesque Himalayan sanctuary that is about 500 km north of New Delhi.