Algarve is Western Europe's secret backpackers paradise. It's one of the most popular destinations in Portugal and a hub for all backpackers, honeymooners, idyllic beach lovers, and historic freaks. There are so many things to do in Algarve.
If historical places and idyllic beaches are your things, then your trip to Portugal southernmost region, Algarve will be right up your alley.  It's lovely golden beaches with remarkable rock formations make it a must-visit destination among the beach lovers, surfers, and even foodies.
This place has everything you need; whether you're a partier, a surfer, a history nut, or a regular tourist who is striving to enjoy his/her vacation, this sandy spot has a lot of attractions for every taste. Here, take a look at an array of compelling things to do in Algarve that would leave your utterly thrilled!
12 Best Things to do in Algarve:
Algarve is a place blessed with excellent golden sandy beaches, remarkable rock formations, rugged coastlines, historic places, and incredible weather.   So, the list of things to do in Algarve does not end. Have a look at the famous things to do in Algarve in this list.
Explore the Rocks of Ponta da Piedade: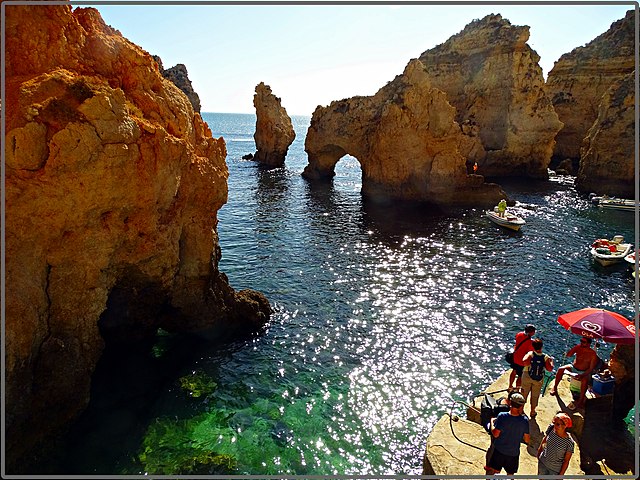 Ponta da Piedade is one of the famous spots in Algarve that you have to explore at the start of your tour. With its beautiful honeycomb cliffs, tortured limestone stacks, and natural caves and arches makes this place nothing short of stunning.
From Ponta da Piedade you can take the steps down to the waters, which are protected by rocks and has delightfully emerald colour. Want to make your trip adventures? Then you can explore cliffs via a stand-up paddling boarding tour.
Location:  Lagos, Algarve, Portugal.
Go Surfing at Costa Vicentina: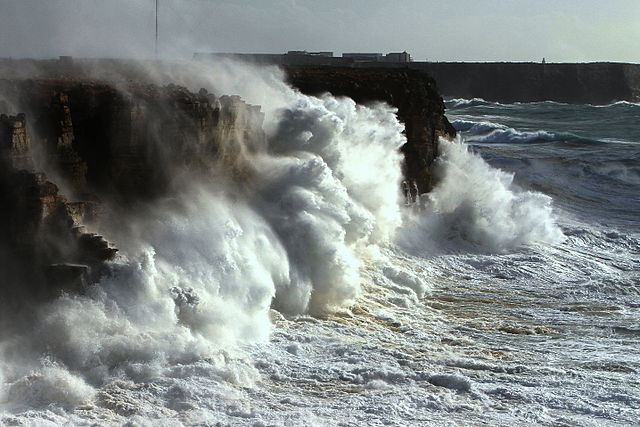 Love surfing, then there is no better place to surf than Algarve. Algarve is known as a surfer's paradise because of its tranquil beaches for starters and savage locations for expert surfers. Last year, British surfer broke the Guinness World Record for biggest ever wave surfed in Algarve.
If you want to try? Then head over to Algarve's Costa Vicentina, there's a national park specially designed by the Portuguese government for all surfers. Million of tourists get through this park every year. You can also head over to Algarve surf school to learn some surfing lessons.
Location: Some of the places you can go surfing are Costa Vicentina National park & Sagres, Cape St. Vincent.
Pay a visit to Church of Sao Lourenco:
Interested in exploring a religious place like churches? Then you have to check out the Baroque church in Loule. It's the 18th-century church that can blow away your mind. From outside, it might seem to look normal, but the interior of the church will blow you away for sure.
The walls and ceilings are designed with fabulous blue azulejos (Traditional ceramic)  of the 1730s. The master of art Policarpo de Oliveira Bernardes crafted these tiles. Explore the beauty of this church from inside and keep going with your tour.
Location: R. da Igreja s/n, 8135-027 Almancil, Algarve, Portugal.
Opening Hours: Tuesday to Saturday 10Am – 5Pm, Monday 3PM  – 5PM, Sunday holiday.
Catch the gorgeous sunset at Cape St Vincent — The END Of the World Tour:
Algarve is popular for sunshine in Europe as it has over 300 days of sunshine in a year. This special place is kissed with Atlantic sunsets like nowhere to found in entire Europe. If you're striving to have a look at dramatic scenes of Sunset in Algarve, head over to Cape Saint Vincent.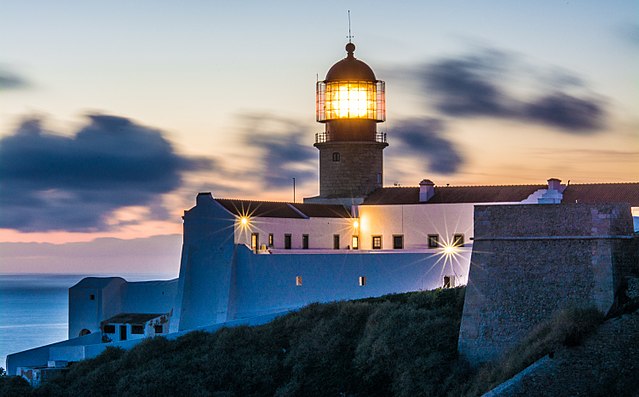 Here, the sun sets each evening right over the southwesterly frontier. Those scenes will be definitely amazing to watch for all nature lovers. If you want to do something special then climb to the cape's southern cliffs and get a perfect backdrop for your photos and a lighthouse in your background.
This special place is home to Europe's brightest lighthouse. It can be seen from 60miles aways, and as its located in southwestern Europe, locally people called it as "End of the world."
Location:   Cape St vincent & Cabo de São Vicente
Sunset Timing: 5:20 Pm
Dolphin Watching in Algarve:
Do you love to see dolphins jumping in the water? Then head over to Algarve ocean boat trips. On these trips, you can have a look at the dolphins jumping and having fun. As a traveler, you shouldn't miss out on this experience in Algarve.
You can spot a large number of bottlenose dolphins in the oceans of Algarve. It doesn't matter, which time you go but you'll be successful in spotting out the dolphins. And if you're searching for fun things to do in Algreve this is one of them.
In these trips, some of the best companies send a marine biologist to give you more insights on dolphins' behavior and habits.
Trip providers: Dream wave, sea life doliphin watching and more.
Do Something Amazing with Quadbiking:
Quad Ventura offers Quadbiking for tourists to see all the Algarve's rural panoramas. Here visitors can sign up for a quad bike tour, and this includes safety training.
Gear up and explore panorams landscapes and beautiful skylines of Algarve surroundings in this quad biking tour. If you have a desire to do something adventurous, then opt for these quad biking activities at Quad Ventura to have an unforgettable holiday.
Location: Quadventura Lda, Apartado 2094, 8201-916 Albufeira, Algarve, Portugal
Explore Portugal's History at Cerro Da Vila:
Cerro Da Vila is a fascinating set of remnants that are from the period of Romans. This historical villa in the Algarve region shows you the Roman footprints. It comprises of two Roman villas and these are the reminders of Portugal's history. Exploring this place can help you get a proper idea of Roman's & Portugal's history.
In this place, you can see Visigoth and Moorish successors mark on the location. This is a must-visit place for history nuts.
Location: Av. Cerro da Vila, 8125-507 Quarteira, Portugal.
Opening Hours: Tuesday to Sunday – 9:30 Am – 6Pm, Monday holiday.
Boat Trip from Lagoa to Praia da Marinha:
Algarve is gifted with soft golden sand beaches, cliffs and stunning rock formation places such as Praia da Marinha.  The Praia da Marinha is one of the beautiful beaches of the Algarve with the best Mediterranean climate. Its located along the Atlantic coast in Caramujeira,  Algarve. So, you can have a pleasant boat trip from Lagoa to  Praia da Marinha.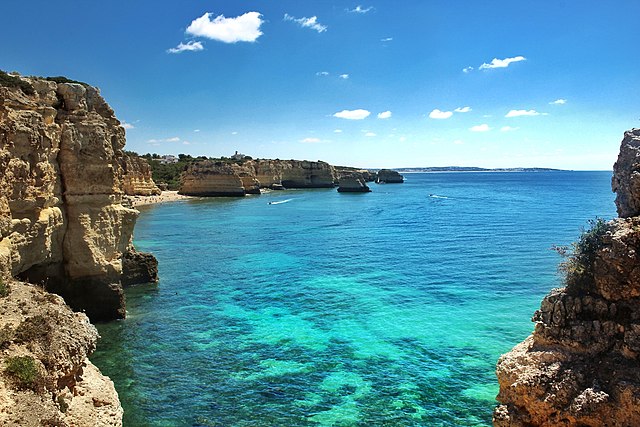 This is something tourists don't want to miss out on when visiting Algarve. So, never miss out visiting this special place "Praia da Marinha".  Boating is the best activity you shouldn't dare to miss out. If you're on a private boating trip then you can even discover some impressive caves and other adventurous places.
Location: Centianes Boat trips — Praia de,  8400-525 Carvoeiro, Portugal
Opening Hours: 10am – 5Pm.
Beautiful Waterfalls Experience in Algarve – Pego do Inferno (Tavira):
As mentioned, Algarve is a lovely place with a lot of hidden gems. The more you explore the more you'll find those hidden gems. One of those is pego do inferno waterfalls.
This is a lovely waterfall near Tavira in the eastern region of Algarve. On getting bored of watching beaches, then pay a visit to these waterfalls and enjoy the fullest. As its less known place, it's always less crowded, so make the most of it.
Make sure you bring enough food and water with you because there's absolutely nothing you will find around that place. It might be challenging to get the area, but if you're interested in trekking or adventurous challenges, then you can go ahead. It's one of the free things to do in Algarve.
To reach this place, you can take the help of Google Maps and have to hike through sand cliffs to get there.
Location:  Estr. EN514-2, 8800 Tavira, Algarve Portugal
Taste mouth-watering Portuguese foods:
Been to Algarve, means you have to taste the delicious and mouth-watering Portuguese dishes. On tasting the authentic flavors of Portuguese such as cataplana de marisco, sapateira makes your trip accomplished.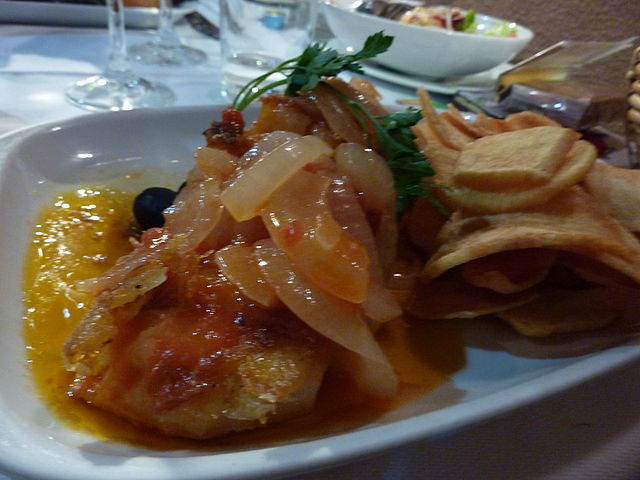 After experiencing all the best things to do in Algarve, such as surfing, sightseeing, shopping, tanning, partying, then having a delicious Algarve food is must. You can get these food delicacies in Algarve towns like Tavira, Sagres, and Silves. Food defintely comes in top 10 things to do in Algarve list because it's cruical for our own survival.
Dishes to try: Piri Piri Grilled Chicken, Pastel de Natas, Chouriço, Grilled Sardines, and you can even try Michelin star meal.
Location: Try these foods in small towns of Algarve such as Tavira, Sagres, and Silves
Take a wine tour at Quinta Dos Vales:
Portugal is known for its distinct flavors of wine. You don't have to wait till the new year or other special occasions to have wine. In Algarve, you can have a variety of flavors of wine.
Head over to the Quinta Dos Vales, a wine farm that is created for art and wine lovers. Wine lovers will fall over for this place as its perfect setup in a stunning flower-filled garden.
This place is a wine production unit in Algarve, so tour the extensive vineyards and taste all the delicious flavors of wine.
Location: Quinta dos Vales Sítio dos Vales, 8400-031 Estômbar, Portugal.
Opening hours: Monday – Saturday — 9 Am – 6 Pm, Sunday Holiday.
Explore Cork Factory at Novacortica:
Most of the tourists who visit Algarve doesn't know that Portugal is the main producer of Cork. Cork is generally used in interior designs, fashion, spaceships and even it's used as a cape for wine bottles.
You can head over to the Novacortica at Algarve to explore more cork factory. This production unit is surrounded by gnarled cork trees plantation. You can try out visiting this cork factory as an educational trip and as well know how they process cork.
Location: Parque Industrial da, 8150-017, Portugal
Opening Hours: Mon-Fri — 9:30 Am – 5 Pm, Saturday & Sunday holidays.
We hope we have helped you plan your vacation with this list of famous things to do in Algarve.  Head over and plan your perfect holiday with the help of travel triangle.
FAQs:
What is there, and what things to do in the Algarve?
Algarve, one of a beautiful spot blessed with lots of beautiful golden sandy beaches, caves, cliffs and unique rock transformations.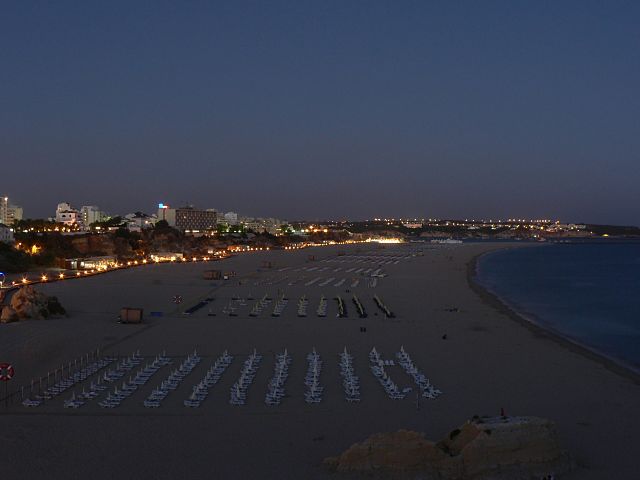 Surfing
Watersports activities
Ponta da Piedade.
Praia da Falésia.
Cape St Vincent.
Praia da Rocha.
Quad Riding.
Tavira Island.
What is the best city in Algarve?
Albufeira is the most popular tourist destinations for Algarve. Moreover, Albufeira offers a wide range of hotels, restaurants, bars, and cafes and other attractions tourists love to visit.
Is Algarve safe?
Algarve is extremely safe to travel. But, tourists should be aware of pickpockets when they are taking pics.
When should I go to Algarve?
The best time to visit Algarve is between late April and early June or between mid-September and late October. Other times you might be stuck with droves of crowds or scorching sun.