Tamilnadu, the southern state of India has an enviable 1076 km of coastal length. The coastal area in Tamilnadu begins with Chennai (Madras) and ends at Kanyakumari, the southernmost tip of India. There are most Beautiful Beaches in Tamilnadu and let us visit ten of them.
All along this 1000+ km of coastline, cities, towns, and small villages boast stunningly beautiful beaches. In this blog post, we will see some of the lovely, sunny beaches in Tamilnadu.
10 Beautiful Beaches in Tamilnadu, India
Marina Beach
Marina Beach is the world's second-longest beach measuring nearly 14 km. It starts at the University of Madras. It stretches up to the lovely Besant Nagar beach, after the Adyar River estuary at Adyar.
Throughout this 14 km stretch, the beach is sandy without any boulders. Generally, the undercurrent of the Bay of Bengal is strong and dangerous. In spite of that, bravados take a plunge in the sea, carefully watched by the coast guards and local fishermen.
The number one ranked Marina Beach attracts nearly 50,000 people every day. This number is doubled during the summer evenings.
The length of the beach is lined with numerous statues of famous personalities including Mahatma Gandhi.
The food stalls that line up the beach are one of the biggest crowd pullers. One can eat hot chats, fried fish and crabs, vegetable fritters, salads, and ice creams.
In addition, you can buy a plethora of jewels made of seashells.
Seashells souvenirs are sold in bright colors and shapes. Key chains made of seashells are the highly bought gifts. They are made with high aesthetic sense.
In spite of the Bay of Bengal's abundant fish, crabs, lobsters, etc,  you don't spot any seabirds hunting the sea as well as the crabs that are found in hundreds on the beach, near the shore.
Horseback and camelback rides attract children of all ages.
Another glaring lacuna of Marina Beach is the lack of water sports that you find in Goa. I have not seen anyone surfing the waves in Marina Beach. No leisure boating, no kite surfing, or parasailing water sports are available in Marina Beach.
Pulicat (Pazhaverkadau)
This beautiful beach in Tamilnadu is not too popular. I would say it is the most under-visited beach in spite of its close proximity to Chennai city, the capital of Tamilnadu State.
Pulicat beach is located about 55 km from Chennai and 20 km from Ponneri, a suburb of Chennai which is connected by suburban trains frequently from Chennai Central Railway Station.
When you reach Pulicat village, you first see the sprawling Pulicat Lake.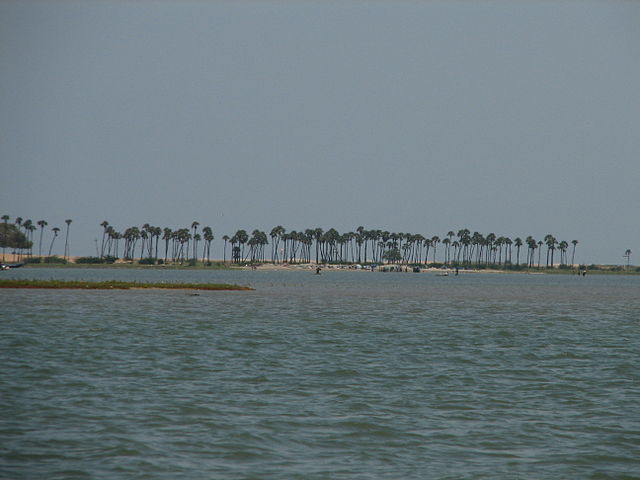 This is actually a lagoon containing brackish seawater and is said to be one of the largest natural lagoons along the Tamilnadu coast. It comprises an area of 760 sq. km! Some part of the Pulicat Lake spreads into the neighboring Andhra Pradesh State.
You have to cross the lake in a rowboat. I believe motorboats are operated these days. Whatever may be your mode of transport, you will be deposited in a large casuarina forest.
After you walk across the scenic forest, you will stumble onto the beautiful Pulicat beach.
Nearby attractions:
Sriharikota Island that is used as a launchpad for spaceships and satellites in India.
Pulicat Lake Bird Sanctuary
During the nesting and breeding season, the large lake by the sea gets busy with migratory birds that include Spotted  Pelican, Painted Storks, Flamingoes, and many more.
Here is the Painted Stork:
Spoonbill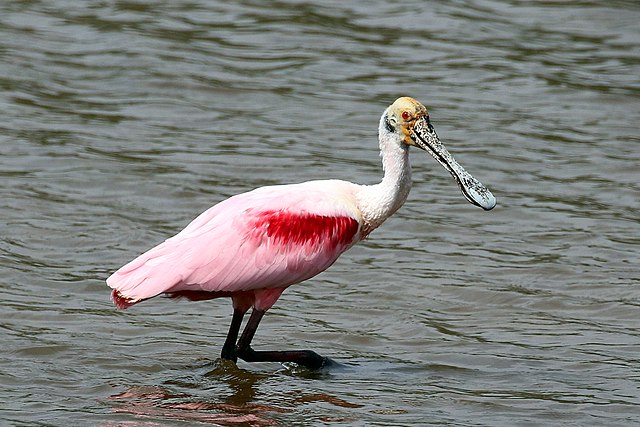 It has a funny-looking beak that resembles a long spatula.
Pulicat Beach is mostly deserted. All the activities are taking place at Pulicat Lake and the casuarinas forest.
Again, the beach is devoid of any water sports.
Muttom Beach
Muttom Beach is located in Kanyakumari, India's as well as Tamilnadu's southern end.
The Muttom Beach is best seen at the time of sunset. The whole area turns into a dreamy orange.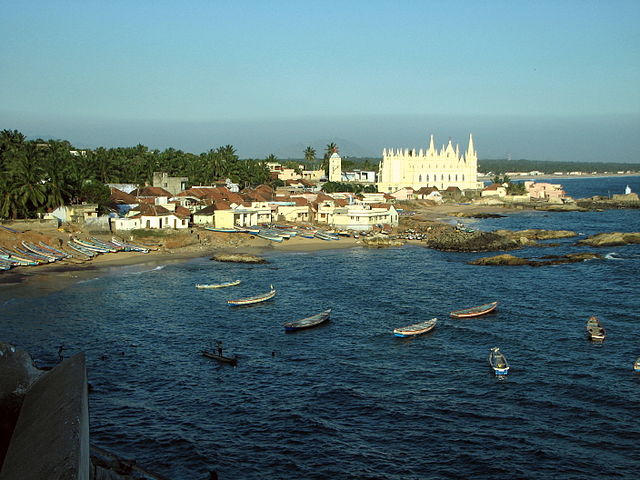 This beautiful beach in Tamilnadu is scattered with boulders and hence swimming and diving are not recommended. There are some sea caves on this beach in Kanyakumari. Sunrise also is a spectacular event from this beach.
There is a lighthouse that is open for visitors. Don't ever miss a chance to see a sea from a height of a little over 100 feet.
While the city of Kanyakumari is 32 km north of Muttom Beach, Kerala's capital Trivandrum is located 72 km south.
It is one of the choicest beaches for filmmakers and is also said to be very clean.
If you buy a Kanyakumari Tour Package, you will see Muttom Beach along with several nearby attractions that include the Padmanabapuram Palace.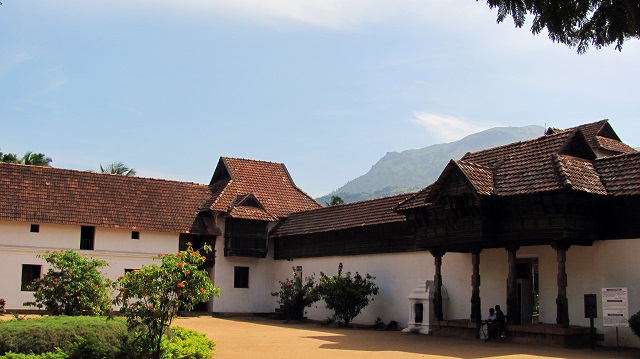 Thengapattinam Beach
Thengapattinam means 'place of coconut'. In and around this beautiful beach in Tamilnadu, you can see thousands of neatly laid out coconut trees and hence the name.
Interestingly, both Trivandrum and Kanyakumari are located at equal distance (55 km) from Tengapattinam Beach.
From Muttom Beach, Thengapattinam Beach is 28 km away, towards Trivandrum. There is even a railway station nearby at Kuzhithirai town. The distance between the two towns is 12 km.
Another unknown fact about Thengapattinam village is, it was once part of Kerala but ceded to Tamilnadu in 1956.
Thengapattinam Beach is another clean beach in the Kanyakumari district of Tamilnadu. Though the people from Kanyakumari and Trivandrum frequent this beautiful beach, visitors from other parts of Tamilnadu are oblivious of the tourist attraction of this beach.
There is a canal here known as AVM Canal that is still used to ferry goods as well as passengers to nearby fishing hamlets.
In addition, the estuary where the grand Tamiraparani River meets the Arabian sea is a big tourist attraction.
Around Thengapattinam Beach, a few hillocks offer beautiful views of the sea and the coconut groves. Tourists use these spots as picnic spots.
In spite of such a clean and beautiful beach in Tengapattinam, there are no quality resorts are hotels. The tourism department of Tamilnadu has neglected this tourism-worthy beach town. I think some decent lodges can be found in Marthandam, a bigger town located 12 km away.
* Do you know that Islam in India originated from Thengapattinam? (Source: Wikipedia)
Porto Novo Beach (Parangipettai)
Interestingly, Porto Novo was once under the rule of the Dutch people. It is located in the middle of Tamilspeaking region on the east coast near Cuddalore port.
The beach is surprisingly deserted even though, the estuary where the mighty Kaveri River meets the Bay of Bengal is only an hour away.
There is a remnant of a fort built by the Dutch people, right on the seashore.
This is a must-visit beautiful beach in Tamilnadu.
Aricha Munai Beach, Dhanushkodi
Here, India ends. What you see in the video shows the last land of India's south. It is where the Indian Ocean and the Bay of Bengal mingle to form only one ocean called the Indian Ocean.
Sri Lanka Island is just 18 km away from Dhanushkodi Beach.
Dhanushkodi is reached from Rameswaram Island in Tamilnadu is about 30 minutes. Dhanushkodi was once a big town but was destroyed in a ferocious cyclone in the early 1960s.
This is a scenic beach and unique. The road that leads to Dhanushkodi is bordered on either side by the Indian Ocean and the Bay of Bengal.
Don't ever fail to see the place where the legendary Ramar Sethu can be seen if the tides are friendly.
Sanguthurai Beach
This is a perfect place to enjoy peace because there is hardly any visitor who has knowledge of the value of this beautiful beach in Tamilnadu.
Sanguthirai Beach is located 10 km from Nagarkoil city, one of the picturesque cities of Tamilnadu.
Velankanni Beach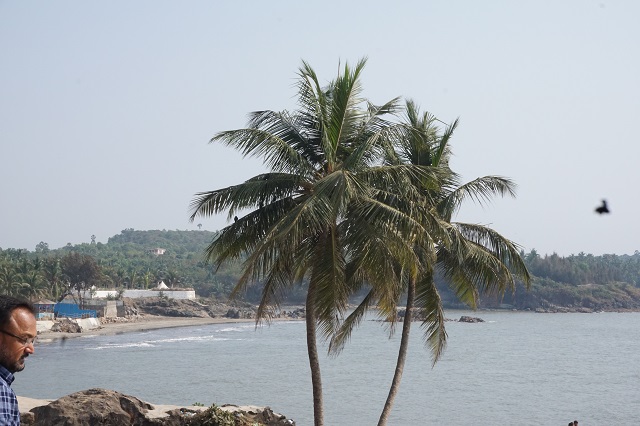 Velankanni is a major pilgrimage center for Christians in Tamilnadu. The town lies on the Bay of Bengal shore near Nagapattinam.
Pilgrims to the holy Velankanni church spend most of their free time on Velankanni Beach.
Velankanni Church is fondly called the Lourdes of the East.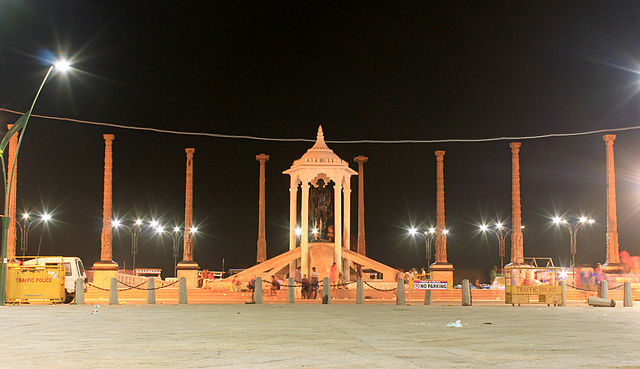 I would say this is the cleanest beach in Tamilnadu. The area of the beach is much smaller than the Marina Beach of Chennai. However, the overall view of the Bay of Bengal from the beach road is breathtaking mainly because of the small sandy beach.
Paradise Beach, Pondicherry
Paradise Beach is an already established tourist center in Pondicherry. It is a sort of small island that can be reached by boat from Pondicherry city.
The boat traverse on the backwaters and the distance covered is only 8 km. At the end of the short voyage, you will feel sad that the sea passage has ended.
Paradise Beach is a lovely beach with places for eating and flashing around on the sea.
The boat leaves the Chunnambar Boat House that is located on the highway between Cuddalore and Pondicherry.
Once there, you can go sailing or cruising the water under balmy weather
When you are touring Tamilnadu, if your interest is to see the state's beautiful beaches, my recommendation is to hit the Kanyakumari coast where the beaches are rather deserted, clean, and peaceful.