Paris is one of the most visited cities in the world. Paris tour is a once-in-a-lifetime opportunity. Surely, you should not miss out on seeing some of the rare and hidden tourist landmarks. If you choose one of the recommended Paris tour companies, you are assured of covering the best of Paris.
It is a wise option to join a tour company that shows you around the city of your tour instead of roaming around on your own. It is ok to explore yourself if you are a solo traveler but if you are holidaying with your family, there should not be any second thought in joining a city tour organized by reputed tour companies.
An organized tour would not only show you the best places to see but also take you to the city's must-try restaurants, rooftop bars, and the best shopping areas in Paris.
Only the Paris touring companies know the right things to do in Paris in a minimum time. If we go on our own, we will waste valuable time in finding them.
Paris Tour— Best Things to Do in Paris
Here are some of the highly reputed Paris tours that you can bank on. Once you board their bus or a cruise ship, you can relax and leave the rest to them.
Seine River Cruise Tours
Seine River cruise is the much-talked-about way to tour Paris.  Both the captain of the ship and your official tour guide know where to stop at beautiful landmarks, national monuments, historic sites, and shopping districts.
I am sure, several tour companies will offer a cruise tour in the River Seine, the most romantic place in the world.
First, take a glance of how beautiful a cruise in River Seine would be.
I am sure, you are impressed and can't wait to find which are the best tour companies that offer a memorable Seine Cruise.
Be aware that Seine River cruise are many such as lunch cruises or dinner cruises with live music, and so on.
Whatever may be your choice, you will definitely enjoy your Paris tour from a moving boat in the Seine River.
This is one hour cruise. The attractor factor of this Paris tour is the boat has a glass roof. This is a daytime cruise that exposes you to most of the French architecture.
Here is a list of Paris sightseeing landmarks you will see:
Notre-Dame Cathedral
Eiffel Tower
Musee d'Orsay Museum
Pantheon-an important monument
Do you remember seeing this splendid landmark when you watch the video of the Seine River Cruise? It was a place, later transformed to a court, the site of the infamous guillotine, and prison.
Now, it is a must-visit museum in Paris.
National Assembly
You will be pointed out to many more attractions in Paris.
Every passenger in the boat is given a headphone to listen to the guide's speech while on the move. What a thoughtful idea
As the name suggests, you can enjoy a tour of Paris as well as a delectable and authentic French lunch on board. Oh, I am sure you will be given a chance to taste the famous French champagne. The disappointing fact is this lunch cruise in Seine River will last only about an hour and a half.
Bateaux Mouches dinner cruise
This late evening Paris tour will begin from the Eiffel Tower boarding point. The view of the City of Lights when the city's lights go-live will be simply gasping.
A French dinner accompanied by a live band playing is the iconic French evening. The cruising boat, the international passengers, the breathtaking lights of Paris's avenues will easily and smoothly immerse you in a romantic mood.
The added attraction of the dinner cruise will be a plate of mouth-watering French pastry.
You can see all the city's landmarks that were mentioned above. I think the dinner cruise will start only after 9 pm. It is a perfect time to see Paris from a boat.
Green River Cruises
 Vedettes du Pont Neuf
Bateaux Prisiens
Bus Tour of Paris
I know you were looking forward to this section of the Paris tour. This bus tour will be on a 'hop-on and hop-off basis. It means you can get down whenever the bus stops to take you into a monument, or a museum, or to a shopping street. This is called 'hop-off.
When the bus is ready to resume the tour, you can either board the bus or simply decide to spend more time around your point of alight.
When you have had enough and are ready to move on, simply hop on the next bus that belongs to the same tour company.
Your ticket is valid for the entire day. Ah, this is a convenient way of touring a city.
Here is a video of Paris bus tour.
For full details of this tour around Paris city, the two different colored bus routes (red and blue route), and to buy your tickets.
This is anytime the best way to see around Paris.
Other tour companies that operate buses for Paris sightseeing:
Foxity
Big Bus
City Seeing Paris
Toot Bus
Paris Trip
Tour Paris on a bicycle
How about touring Paris on a bicycle? It is the cheapest way to see almost all of Paris. Several like-minded tourists to Paris will join a company that organizes a cycling tour of Paris.
Along with your cycle, you will be provided a helmet. Of course, a local guide will lead the bunch of eager tourists.
During a three hours duration, you will be able to see all the top sightseeing attractions of Paris that are shown to you on other forms of Paris tour such as a Seine River tour or a bus tour.
Similar to the other two forms of touring the city of lights, a bicycle tour also offers different tours at different times. I mean different thematic tours that include a food tour, a tour all along the Seine River promenade,  shopping tour, a tour covering some of the must-see roads, boulevards, and avenues that include the Champs Elysees.
Example:
Here are some of the names of the cycle tour of Paris:
Paris in the Seine
The Paris Eternal
Paris Notre-Dame tour
And, Paris by electric bike!
This is good news! You don't have to pedal at all! How convenient it will be to see all of Paris city without sweating!
Look at how the electric bicycle moves.
Awesome-eh?
Even there is a nighttime Paris by bicycle that I believe would be the best.
A bicycle tour of Paris has no comparison because the local guide will take you to some of the hidden shopping areas where you can buy all Paris specialties at stunningly cheap prices that you would call a 'steal'.
Similarly, you will be shown the best coffee shops, a diner where even celebrities would visit, and so on.
I unearthed three reputed Paris tour companies that offer bike (bicycle) tours.
There are several more themes that take you to the incredibly beautiful locales of Paris and its outskirts.
All the themed tours will start from a prominent place located in the heart of Paris. The tour organizers will arrange to pick you up from your hotel and drop you off at the starting point.
The tour will terminate at the same point. I think you will have to find your way back to your hotel.
Food and drinks:
Your fee for the tour includes food and drinks. Oh yes, the guide's charges are also taken care of when you buy your choice of the bike tour.
Priority Tours
Viator sells priority tickets to see Paris's top landmarks that include:
Eiffel Tower
Notre-Dame Cathedral
Louvre Museum
Versailles Palace
These priority tour tickets holders can skip the long queue of people and are taken directly to the entrance. Isn't it a wonderful way to see Paris quickly?
Culinary tour of Paris
Well, we are all fully aware of the exotic range of French wines including the most celebrated Champagne.
However, we don't know much about the world-famous brands of French wine and brandy. We require a local person who can give us a clue of them.
Similarly, the French food's much-mentioned dishes include their pastries, cheeseburgers, baguettes, and croissants. Only a local person can help us taste and buy the best of French food.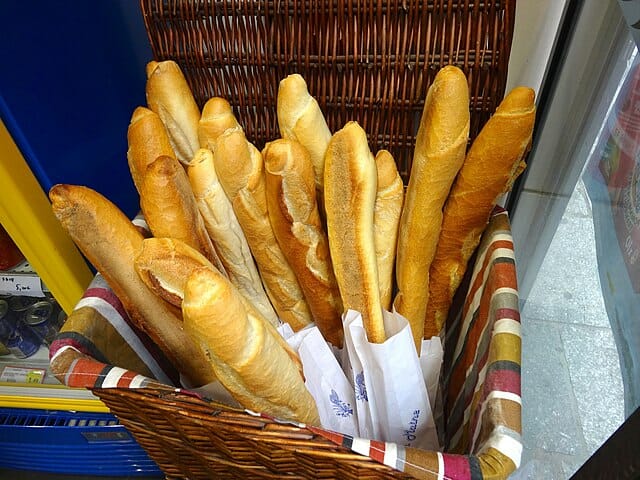 The culinary tour is meant exactly for this purpose. Normally, apart from general tourists to Paris, professional eaters and drinkers, 'paid to travel' bloggers join this gourmet tour of Paris.
Montmartre is Paris's high-end neighborhood that is known for several art galleries and highly recommended restaurants and restobar.
Again, you have to choose Viator, the dependable tour company for this fun Paris tour.
Secret Food Tours
Devour
Paris by Mouth
Paris Food Walking Tours
An exciting tour of Paris in a Segway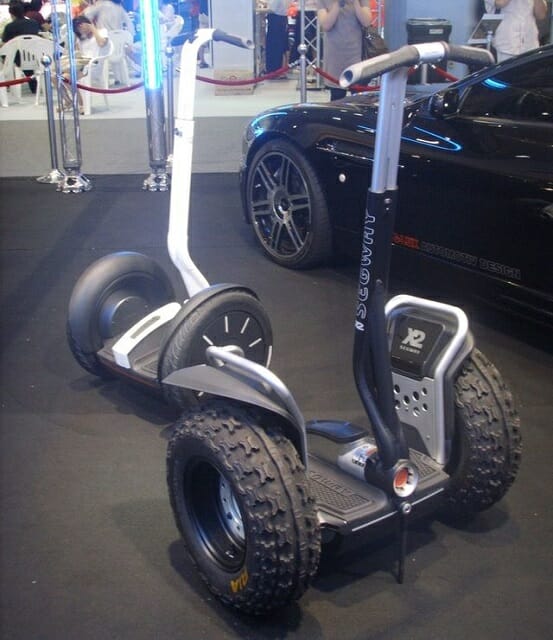 It's a two-wheeler that is powered by two batteries that last for more than 6 hours. You, the rider board the vehicle and lean forward to surge ahead. The more you lean forward, the faster the segway moves.
Lean back to slow down or stop. There is no brake pedal.
I rode a segway in Singapore's Sentosa Island. It was fun.
Here, see how one rides a segway.
In Paris, you can go around the city in a segway. Viator, the company offers a segway tour of Paris.
Other Paris tour companies that offer segway tours in Paris:
Go-Go Tours
Paris Original Tours
Wheels and Ways
Seeway Tour
Folks, these Paris tour companies may also offer other forms of touring Paris such as a bus tour or a Seine Cruise.
Some more thematic tours in Paris that I gathered during my research for this blog topic.
Paris Fashion Tour
Paris's historic monuments tour
Paris Wine Country Tour
Paris Versailles in-depth tour
Now that you get an idea of various Paris tours, you can plan your stay in Paris accordingly. For example, if your purpose of visiting Paris is only to get an idea of Paris fashion world including its famous perfumes, or you are keen on knowing about the extensive range of French wines, you can book your tour ticket, cheap flight tickets to Paris, and a hotel room in the heart of Paris accordingly, well in advance.