Peerumedu also spelled Peermade is the least known hill station in Kerala. I think you are hearing about it for the first time today.
If a hill station located on the lush green Western Ghats was chosen as a perfect summer escape by the erstwhile royal family members of Travancore, then, it must also be our wise choice for a short summer vacation.
The Keralites are very lucky people for having so many natural attractions in their state that include:
Terrific beaches
Thick forests
Backwater resorts
Hill stations
Ayurvedic health retreats
In this very blog, I have written about several lesser-known hill stations in Kerala.
Peerumedu hill station overview and location: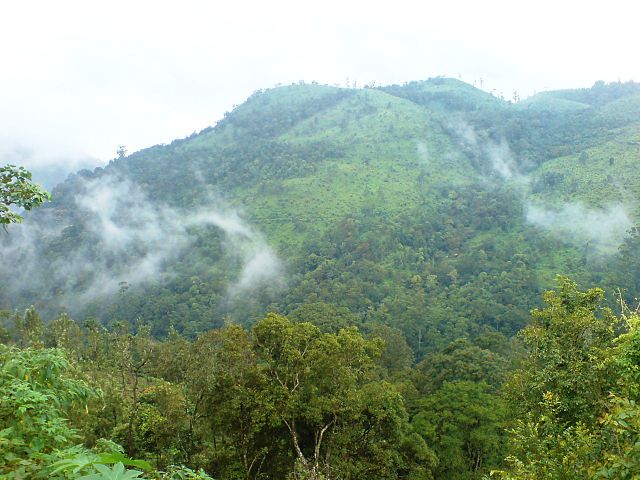 Peerumedu hills are located on the western ghats, near Thekkady. The average altitude of Peerumedu is 3000 feet! Therefore, you can certainly expect an excellent climate throughout the year.
Peerumedu hill station comprises mist-filled tea gardens, undulating hills, sprawling meadows, lush vegetation hiding a few waterfalls, and long trekking trails.
Reaching Peerumedu hill station:
The best and scenic way is to drive from Thekkadi that is 85 km away. Alternatively, Kottayam is also a gateway for Peerumedu. You can find the hill station between Kottayam and Thekkadi.
The nearest railway station is Kottayam, 55 km away from Peerumedu.
One can also reach Cochin by flights from anywhere in India. From Cochin, you can drive to Peerumedu. The distance between the two places is 135 km.
Spices of Peermade:
Like a typical Kerala hill station on the Sahyadri Hills, Peerumedu is a center for a range of spices cultivation apart from rubber and pine trees.
Tea, coffee. and cardamom are the predominant crops followed by pepper and ginger. I believe nutmeg, a sparingly used aromatic spice is also cultivated in Perrumedu Hills.
You can buy high-quality pepper and cardamom from the roadside shops in Peerumedu.  If you are interested, buy small quantities of mace, vanilla, rosemary, mace, and thyme oil.
Oh, what a range of Indian spices!
Moreover, you can purchase Kannan Devan tea that fills your nostrils with the excellent fragrance of tea.
Places to see in Peermade



First, treat your visit to Peerumedu to unwind, relax, and enjoy the pleasant weather.  If you are going with your children, there are several places of sightseeing interest. However, let Peerumedu be your escape to nature.
Here are the places of interests in Peerumedu.
Peeru Hills-great location for trekking through pine forest and rubber plantation.
Thrissanku Hills-rolling hills and meadows invite you to just stroll around inhaling crisp and pure air. Stand at vantage viewpoints to watch the sunset.
Sahyadri Ayurvedic Centre-a great place for rejuvenation and health recoup naturally.
Madammakkulam waterfall-a scenic spot surrounded lush forest.
Panchalimedu-there is a little pond with fresh water.
Grampi-a lovely rolling hill that offers wonderful observation platform and walking trail.
Pattumala tea estates
Vagamon-a picturesque hilly town with verdant meadows.
Kolahalamedu-spectacular pine forest
I am sure these fantastic places in Peermade will engage you for a full weekend.
Hotels to stay in Peermade

Well, there are many options for resorts and tea estate bungalows that are slightly expensive in Peerumedu that include:
Paradise Plantation Resort
Thrisangu Haven
Wisteria Kuttikkanam
Green Valley Tea Estate in Vagamon
Tamarind run by Kerala Tourism Development Corporation (KTDC)
In addition, you can find several Homestay offers that include the scenic Misty Greens Homestay.
Best time to visit Peerumedu.
Except for the monsoon period that starts in June and ends in August, you can visit Peermade hill station during the rest of the months.
In conclusion, Being a hill station amidst Kerala's breathtaking natural beauty, Peerumedu must be a wise choice for a short vacation.