By social chatting, I mean a place where you can eat with friends and spend a long time chatting without getting evacuated. Do you get it?
Such places to linger around for a long time should mostly be with natural light and not in a dark corner.
Yes, you visualize outdoor seating or even a restaurant set up on the pavement. I have seen such facilities in Singapore, Italy, and Malaysia.
Chennai was my place of birth and I always yearned for warm social gathering places in Chennai where you just have a cup of coffee with friends but still spend time for more than an hour without getting conspicuous attention by the establishment owner.
5 Places in Chennai for social chatting
Do you remember the famous Woodlands Drive-in?
Now, I am not living in Chennai but glad to note that a few social chatting places have come up where you are allowed to spend quality time after ordering chai and cookies!
Amethyst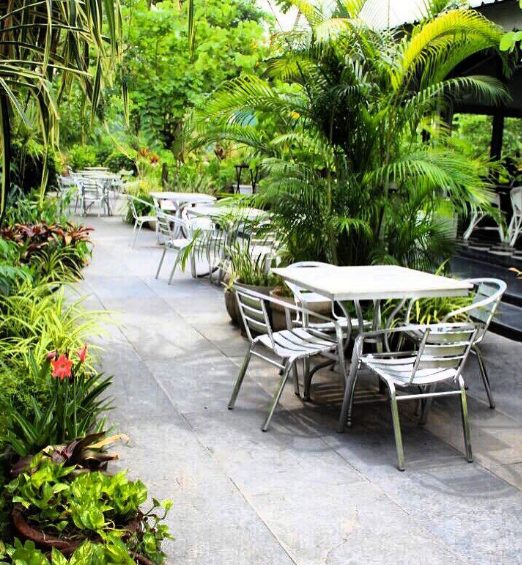 Let us step into the first such outlet that is located in Whites Road, Royapettah. Whites Road was once a place for tires and automobile spare parts only. I never expected whites Road to pave way for social gatherings except for the official parking lot for Sathyam theater.
The image above of the cane chair seating in a garden that looks wild indeed with unattended growth ( I don't like trees and plants that are cut into various shapes; they should be allowed to grow as they please).
Well, you enter the café, order something to munch or to drink, and settle conveniently to begin catching up with your friends.
In addition to this social gathering café, there is a boutique on the first floor where you can browse through handicrafts, jewelry, and clothing
I know about the existence of this place for some years and I have been meaning to blog about it. Finally, the time has come. Though Amethyst Wild Garden café is not an alternative to the huge Woodlands Drive-in, this place serves our purpose.
BTW, Amethyst Wild Garden Café has a website and Facebook page.
I am planning to visit Madras (Chennai) in August and I will surely visit this much-talked-about social gathering place.
Ashvita Bistro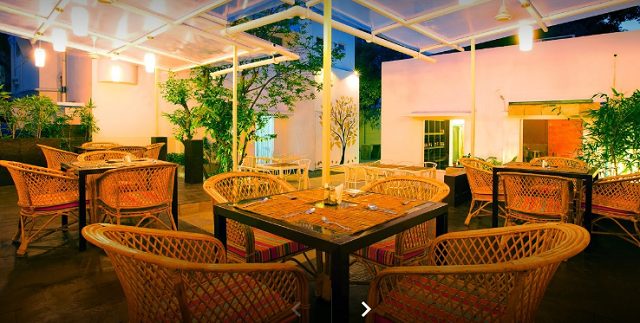 This meeting joint for the youth and girls of S.I.E.T women's college is located in the posh Alwarpet area in Chennai. I think it is specifically meant to invite the well-dressed girls of S.I.E.T college.
Oh, even the Stella Maris college for women is also not far off from Ashvita Bistro. It is an ideal place to linger around and eat too.
The bistro says it is a 'fusion restaurant' on its Facebook page. I wonder what is meant by 'fusion restaurant'.
Though it is located in the heart of the South Indian capital, the food served has no resemblance to the god old Madras. Judge for yourself from some of the menus of Ashvita Bistro.
Broccoli Mushroom Garlic Soup
Thai Red Curry
Stuffed Gnocchi
Chicken Al Kiev
Well, nonetheless, Ashvita Bistro in Chennai is a hangout place, a synonym for social gathering.
Viscosity Resto Lounge
A resto lounge is a place to eat and lounge. This is a happening place in Velachery, Chennai, catering to the now work-at-home software engineers and the not-so-busy HR people. I have a notion they are the unproductive people of the IT industry. Sorry, no offense intended.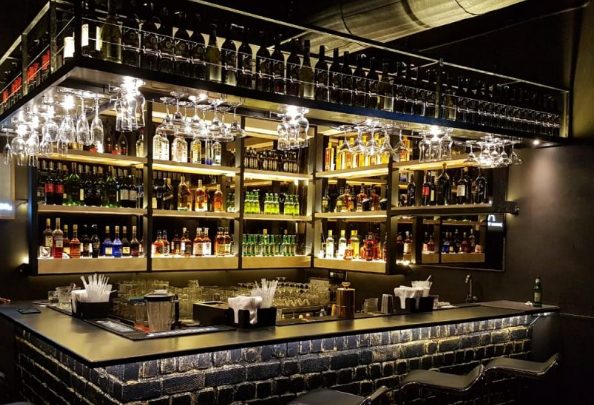 The bar appears well stocked and the reviews point out to sumptuous food. I wish it was there during my young days.
Kipling Café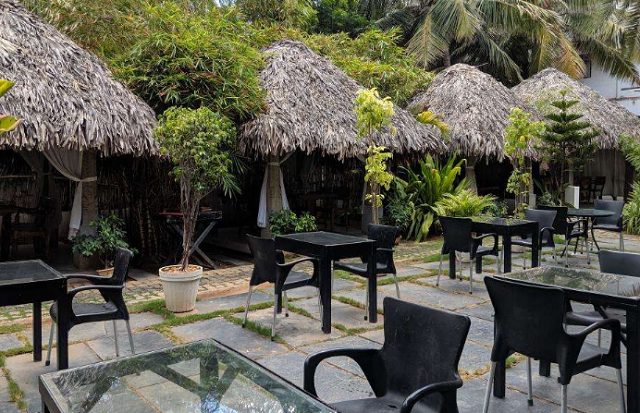 This is another fusion restaurant that serves all those high-sounding continental food, though this hangout joint is located in Akkarai Beach, East Coast Road, near Thiruvanmiyur, a traditional residential locality for the old Madrasis.
The romantic beach is just a stone's throw away from Kipling Café. In fact, this social chatting place has got a few tables laid out on the terrace with a sea-view.
Kipling Café is surely a place to eat a relaxed meal and linger around after a satisfying dinner. Shall I say a 'fusion meal'?
I trust Kipling Café has a large capacity of diners and the menu is equally lengthy. The ambiance certainly looks relaxed and good for even the oldies to hang around with family.
Gatsby 2000
You not only hang around this place with friends but you can have a pulsating nightlife too if you are the lucky one with a girlfriend.  I would say the notorious slow service aids social chatting; after all, isn't that our subject today?
I like these 5 social chatting outlets in Chennai. I would think the Gatsby 2000 is the odd man out but I have to go with the crowd-right?