Just like visiting Disney Land, going to an affordable tropical vacation destinations is our ultimate desire. While Disney Land visit is mainly to make our children go wild with joy, a tropical vacation is exclusively for ourselves.
What is a tropical vacation?
By tropical vacation destination, we mean:
Sunny beaches with palm trees on the shore
Entering steamy jungles
Staying in an all-inclusive island resort
Touring humid but exotic Rainforests
Where the major tropical vacation destinations are located?
Awesome tropical vacation destinations are in hundreds, scattered in Asia, Africa, the Caribbean Islands, and South America.
Important points to consider while planning for a tropical vacation.
When you have made up your mind to take your spouse for a long tropical vacation, which questions come to your mind immediately?
Cost of a tropical vacation
Which are the most visited tropical vacation destinations?
Are there less-crowded tropical paradises?
Will language be a barrier while visiting a strange tropical land?
Will food be a problem while touring a tropical island?
The cost of a tropical vacation depends on your style of travel. Nonetheless, most of the less-crowded but beautiful tropical places in the world are definitely wallet-friendly.
Language can be a barrier but if you engage a local guide, communication won't be a problem.
Yes, food acceptance is an issue if you are not a frequent traveler. You will have to figure out your food menu on your own. However, if you are a seafood lover, the majority of your food worries is over.
9 Affordable Tropical Vacation Destinations to Visit
The list of the most visited tropical vacation destinations is too big to shortlist.
Rincon, Puerto Rico
The Andaman Islands
Roatan Island, Honduras
Los Cabos, Mexico
Bohol, Philippines
Pattaya, Thailand
Nuwara Eliya, Sri Lanka
Denpasar, Bali, Thailand
Curacao
Tropical Vacation Destinations- 9 Affordable Destination to Visit
Come on; be with me while I point out 9 of the affordable tropical vacation destinations around the world.
Rincon, Puerto Rico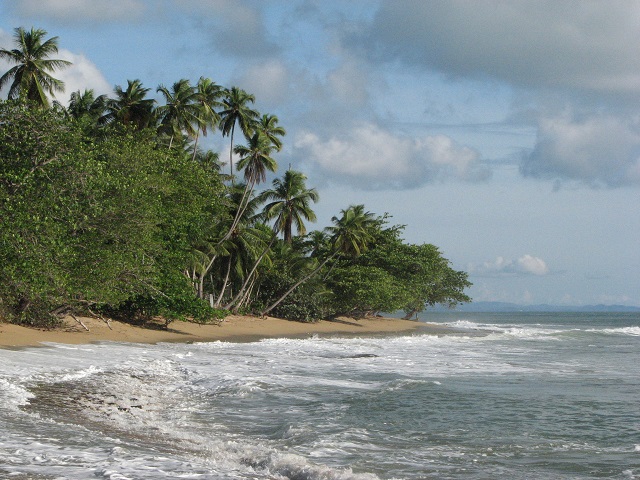 Puerto Rico is an underrated Caribbean Island archipelago that is partially controlled by the United States though it is located some 1000 km away from Florida.
Puerto Rico is a blissful tropical vacation destination that is affordable overall.
Rincon is one of the municipalities of Puerto Rico and it is slowly gaining the attraction of holidaymakers of the U.S.
In spite of being considered as one of the major surfing paradises in the world, Rincon is mostly quiet and less populated by tourists.
Rincon blessed with more than 50 beaches. Some of the big names among Rincon's beaches include:
Sandy Beach
Domes Beach
Corcega Beach
Steps Beach
Manas Beach
Pools Beach
Tres Palmas
Little Malibu
If you are a surfing buff and want to have a week-long surfing stint in a tropical vacation destination, Rincon in Puerto Rico is your best bet. Try to plan your trip from November to March when you see the high tides.
In addition, you can spot a few whales that would try to out beat your surfing skills.
The Andaman Islands
The Andaman and Nicobar Islands are located in the Indian Ocean ad they are part of India. These large clusters of small islands are perennial attractions for tropical vacationers.
The tropical Rainforests and the deciduous forests of the Andaman Islands are known for several exotic wood varieties such as
Teak
Silver Grey
Marble Wood
Padauk
Moreover, the colorful marine lives of these tropical islands attract scuba divers and snorkelers from all over Asia.
Look below the corals and other marine creatures off the Andaman coast.
The dense tropical forests in the Andaman and Nicobar Islands are home to hundreds of Avifauna.  I read some of the birds are endemic to the Andamans.
Below are the two rarest birds in the world.
Serpent Eagle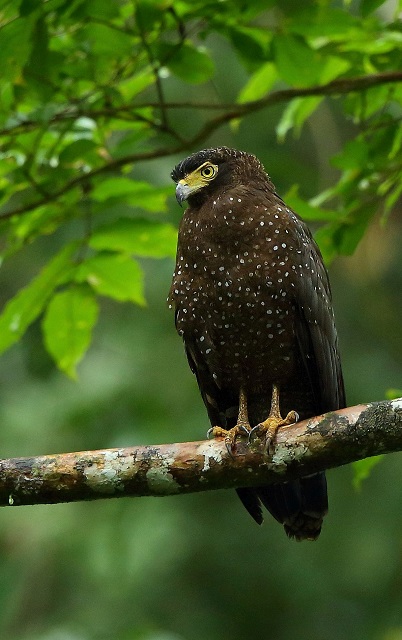 Cuckoo Dove
My God! They look like the famous Wood Pigeons of the Andaman.
For the adventure enthusiast, Andaman islands offer a great range of water sports including the thrilling 'ocean-floor walking'.
Andaman and Nicobar Islands is a cheap tropical vacation destination in Asia.
Roatan Island, Honduras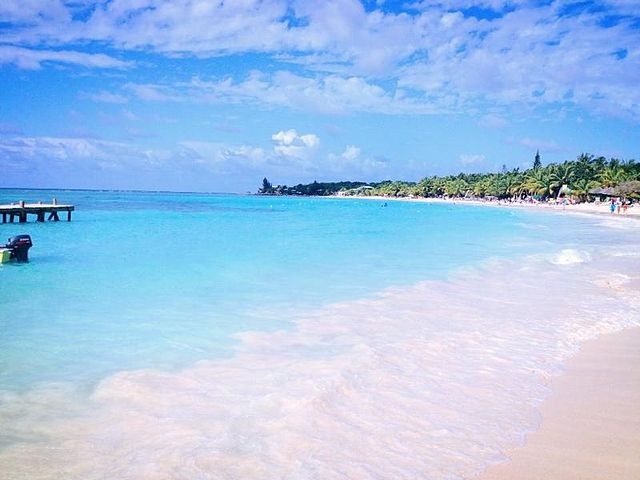 Honduras is a tropical country in Central America. Roatan is one of the highly-visited Bay Islands of Honduras. While most of the Central American countries are tropical, it is their small islands that are our subject of interest.
Typical to the tropical islands, one can find large tracts of mangroves and lengthy barrier reefs in Roatan Island.
The diverse barrier reefs and other marine creatures warranted the creation of Roatan Marine Park.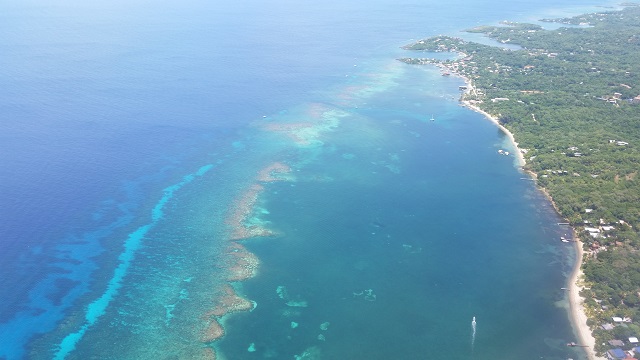 The rich marine life of Roatan attracts scuba divers from all the neighboring Central American nations.
Moreover, the seafood of Roatan Island is reported to be world-class. Since Honduras was home to numerous civilizations such as Maya and Lenca, its food scenario is an interesting mixture of Africa, Spanish, and Caribbean cuisines.
Los Cabos, Mexico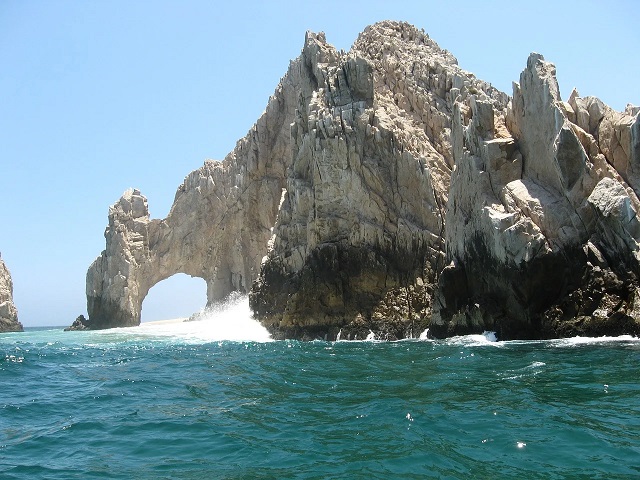 Yes, I admit most of the Mexican tourist places are very expensive but there are towns that are easy on your wallet but do not lack in offering you all the pleasures f a tropical vacation.
Los Cabos is part of the Baja California Peninsula of Mexico. Budget travelers bypass the all-inclusive beach resorts and opt for homestays and youth hostels.
Beaches are crowded with tourists but there are lonely spots in Los Cabos where you can have the Gulf of California to yourself.
Los Cabos is known for its long nightlife and plenty of Mexican sun and the famous spicy Mexican food. Los abos should be surely on your list of cheap tropical vacation destinations list.
Bohol, Philippines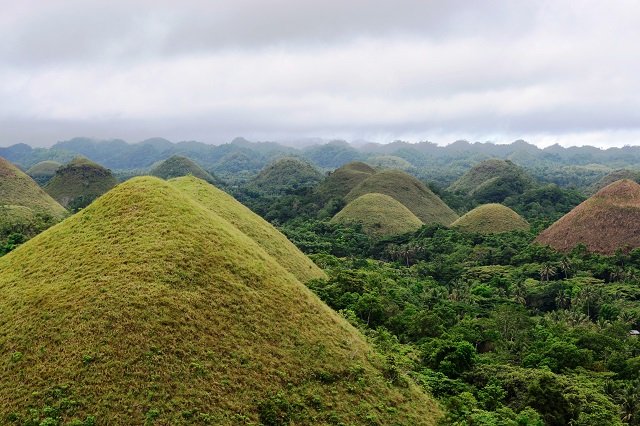 The list of affordable tropical vacation destinations is not complete if there is no inclusion of at least one island of the Philippines.
Of all the islands of the Philippines, I think Bohol Island is the most affordable and it is also the most charming. One of the most exciting things to do in Bohol is to visit its surrounding islands numbering over seventy!
Comprising over 4800 sq. km, Bohol Island is certainly a big island that is loaded with stunning natural beauty and a pure tropical climate.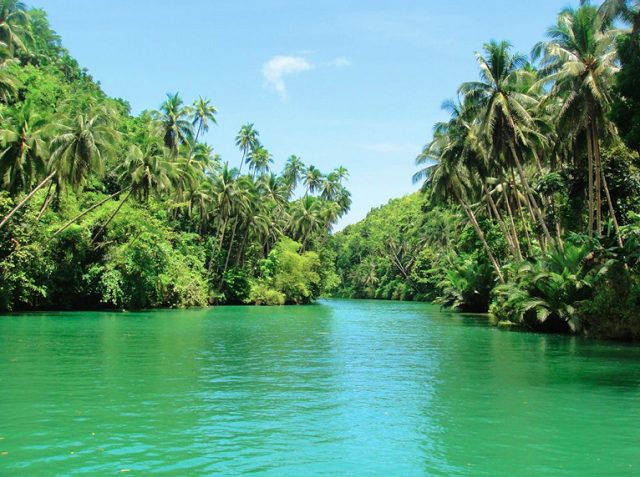 The world-famous attraction 'Chocolate Hills' (see the image above) is located in Bohol Island. In addition, you can see numerous waterfalls, springs, river estuaries, and long stretches of beaches that wear golden sand.
Pattaya, Thailand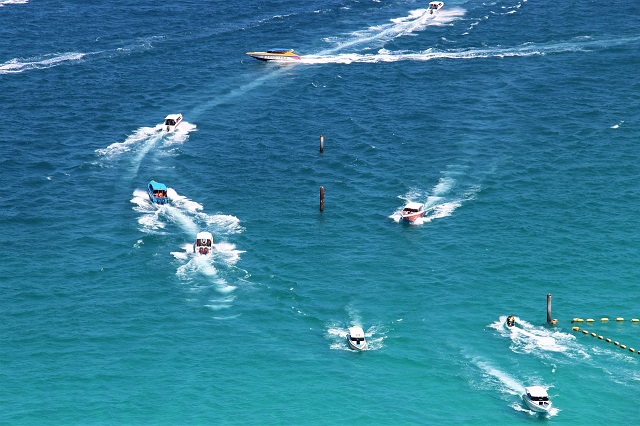 Without venturing into the sea (Gulf of Thailand), we can still enjoy an absolute tropical climate in Pattaya, a city on Thailand's east coast.
The center of activities in Pattaya city is the crowded Pattaya Beach that thronged by the Malays, Chinese, and Indians.
One of the fun things to do during your stay in Pattaya is to go island hopping. Please make a not of the following islands and islets near Pattaya so that you ensure to pay a visit to them.
Ko Lan
The Ko Krok
Ko Sak
These three islands are only 7 km away from Pattaya Beach. Farther down, you can decide to wet your feet in
Ko Man Wichai
The Ko Hu Chang
Ko Phai
Ko Klung Badan
It is obvious the word 'ko' stands for 'island'. I think there is no dearth of water sports in Pattaya including 'kite surfing' one of the fantastic water adventures.
Apart from water-based adventures, there are several sightseeing landmarks in Pattaya that include:
Million Years Stone Park
Pattaya Park Beach Resort Water Park,
Funny Land Amusement Park
Pattaya Underwater World
Ripley's Believe It or Not Museum
Pattaya Crocodile Farm
Cartoon Network Amazone
The never-ending nightlife, the so-called massage parlors that are nothing but small cubby holes, the myriad street-food kiosks are the happening places in Pattaya.
Since Phuket garners all the elite tourists, Pattaya is an ideal choice in Thailand as a cheap tropical vacation destination for thin-wallet tourists.
Nuwara Eliya, Sri Lanka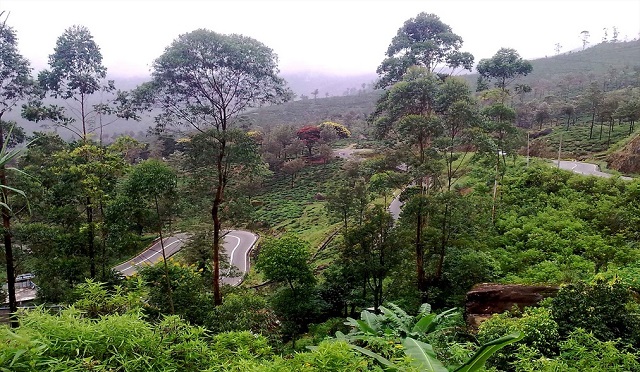 That's a typical Sri Lankan scene. Nuwara Eliya a city that is located at a pleasant altitude of 6200 feet! Sri Lanka as a tropical island to the letter is a wonderful tropical vacation destination.
In addition, Sri Lanka is an affordable country to all and offers everything that one would look for in a tropical island.
It rains in Sri Lanka at all times but still is humid. To escape the sweat and humidity, the locals escape to the hilly Nuwara Eliya and will steal your heart with its picturesque landscape and the rolling hills that wear tea plants.
Nuwara Eliya is cool all through the year. If you care to stretch your legs on the hill roads, you will meet numerous mountain streams, a lovely golf course, scenic Victoria Park, and a lake!
Nuwara Eliya is a prime tourist destination in Sri Lanka. If you search for a wildlife tour package and tea garden tour in Sri Lanka, you will see a couple of leads.
Guided Tour in Srilanka
If you are a birder, your tour guide will point out some enchanting birds to you that include:
Pied Thrush
Indian Blue Robin
Kashmir flycatcher
For a half-day bird-watching tour in Nuwara Eliya, visit Galway's Land Bird Sanctuary. It is not too far off from Lake Gregory, the city's main attraction.
For a memorable tropical experience in Sri Lanka, don't miss Horton Plains National Park. Its beautiful meadows and lush woods will be captivating.
Are you interested in going to the World's End?
Well, here it is, an eerie-looking gorge in Nuwara Eliya.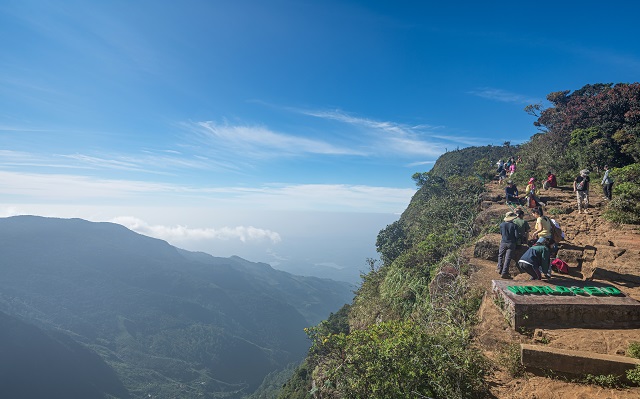 Can you guess the depth of the precipice?
It is a mind-boggling 4000 feet!
The World's End (aptly called) is part of the Horton Plains National Park.
Don't forget to buy a packet or two of the world-famous Sri Lankan tea cultivated in Nuwara Eliya.
Denpasar, Bali, Thailand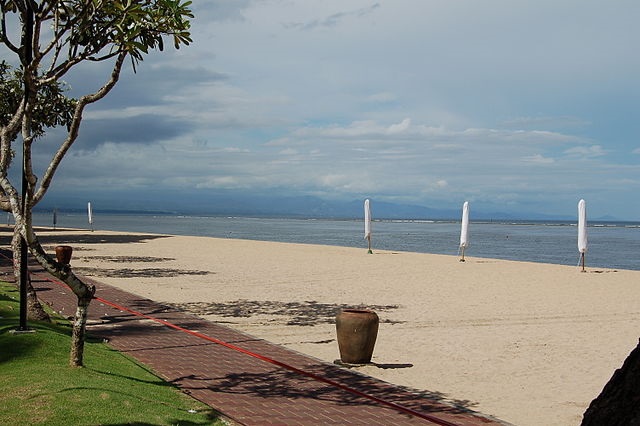 Denpasar is a big city encompassing two other cities named Ubud and Kuta. All three beautiful cities attract a large number of tourists from as far as California.Do you know the reason for this high popularity? Denpasar is the gateway to the island of Bali, one of the most visited tropical vacation destination in the world. In fact, as a tourist to Bali, you will enjoy three full days in these three cities before reaching Bali Island.
Even though Bali is a highly visited tourist spot and is generally very expensive, you can find lodging at about 20$ per night. If you decide to curb your luxury instincts, you can still find cheaper accommodation n Denpasar and even on Bali Island.
The climate in entire Indonesia is 100% tropical with humidity touching 80%.
Being a coastal city, Denpasar blessed with white beaches that are good for surfing. Apart from wave surfing, thrilling kite-surfing is also offered in Denpasar city.
Another important thing to do in Denpasar is to visit the surrounding islands namely:
Serangan Island
Sark Island
Nusa Lembongan
Nusa Ceningan
Moyo Island
Bookmark Denpasar as your future cheap tropical vacation destination. Remember to plan for a week-long holiday in Denpasar.
Curacao
Among all the tropical islands in the Caribbean Sea, Curacao Island is the most affordable tropical vacation destination.
Interestingly, Curacao is a Dutch Overseas Territory and the Dutch influence can be seen from the presence of several forts that speak Dutch architecture clearly.
Surprising Curacao's two other Dutch neighbors Aruba and Bonaire are not that cheap as Curacao. Therefore, you can see why Curacao has gotten into the list of cheap tropical vacation spots in the world.
Curacao is known for its laid-back life. Surfing is a big attraction in Curacao and so too snorkeling.
These nine affordable tropical vacation destinations are my bucket list. I welcome suggestions for additions to the list but they should not be from Western and Eastern Europe.