Bookmark this list of best places to visit in Asia in 2020.
If a continent is bigger than all other continents and if it is more populous than its counterparts, then, certainly, it should possess the highest number of tourist attractions-agreed?
I am referring to Asia, the biggest continent on earth, and also the most populous. In addition, it speaks the highest number of languages.
The geography of Asia, as well as its culture, is too diverse to describe. You have to visit any one of the Asian countries to believe it.
For example, the Indians speak more than 20 recognized languages but the total count is a whopping 19,500 languages!
If one were to compile a list of best places to visit in Asia, he would end up with more than 100 tourist landmarks.
In this blog post, I have with great reluctance, shrunk the list to just 9 best places to visit in Asia.
9 Best places to visit in Asia
The sheer diversity of the nine tourist landmarks in Asia include:
Incredible cuisine and culture,
Extremes of temperature
Breathtaking views
Long and bustling nightlife
The sound and pollution
Hundreds of religious beliefs and rituals
Long coastline and mystifying islands
You will be simply blown away by the sight and smell of Asian cities.
Here comes the first place to visit in Asia. It is not its rank but just a number on the list.
1. Mumbai, India
Mumbai is to India similar to New York is to America. The Metro city sizzles with life, with just two hours of sleep from         3 am to 5 am.
The city is a fast phased among all the cities of Asia.. It is also witnessing fantastic development all around. The latest example is the sea link to Worli from Bandra.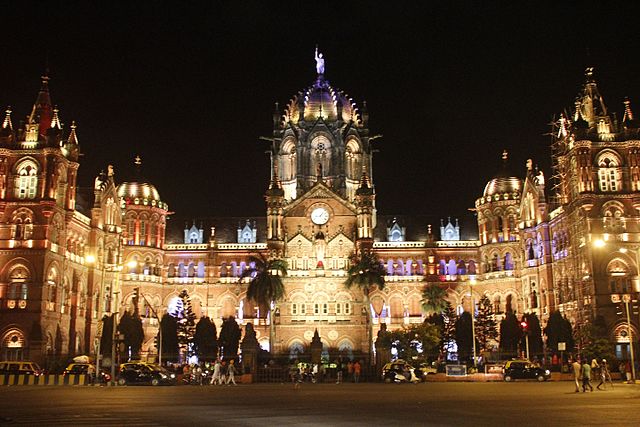 The 5.6 km long bridge on the Arabia Sea should be a must-visit tourist landmark in Mumbai.
As far as the food is concerned in Mumbai, you can survive with just Rs.100 per day by eating delicious street food.
Shopping in Mumbai is another exciting experience. In addition, You can buy literally anything at unbelievably affordable prices. Bargain hard for a win-win deal in Mumbai's exclusive shopping areas.
2. Taipei, Taiwan

Taipei will surprise you beyond your expectation. Comprising just 278 sq.km area, Taipei's high-tech facilities and amenities make it one of the best places to see in Asia.
Taipei is the capital of Taiwan Island that is part of China.
The architecture of Taipei is another notable feature that attracts tourists and businessmen. The tall skyscrapers are built with impeccable precision and design.
Taiwan produces most of the cheapest electronics and electrical goods that we use daily in our life.
Above all, Taipei is blessed with natural resources too that include the Xindian river and Tamsui River.
Taipei is truly a global city and commands the utmost respect from all Asian countries.
Taipei's incredibly beautiful temples that the citizens of Taipei are proud of their wonderful tourist landmarks.
Some of the beautiful temples in Taipei are:
Dalongdong Baoan Temple

Lungshan Temple
Xingtian Temple/Hsing Tian Kong
It is a must that you shop around for useful gadgets and kitchen utilities in Taipei's colorful night markets. You will be amazed at your purchase so much so that you will pat yourself in appreciation.
3. Chiang Mai, Thailand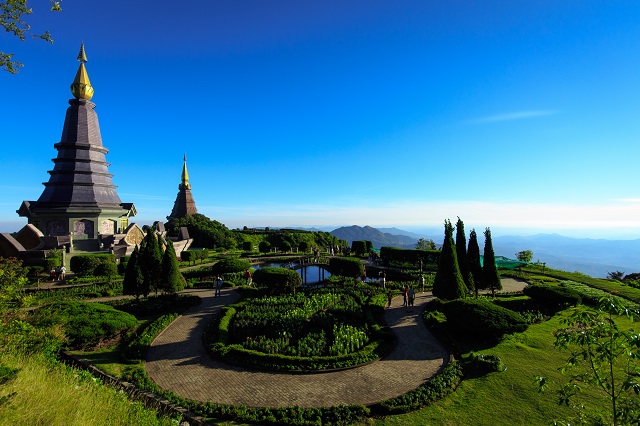 Forget about Thailand's bustling cities, nightlife, massage parlors, and street foods. Look up at this Buddhist hub called Chiang Mai on the web. You will then feel the lure distinctly.
There are so many best places to visit in Asia to witness Buddhist culture but Chaing Mai is special. Wherever you turn your head on the streets of Chiang Mai, you will see Buddhist monks silently making their way to temples. Their piousness is contagious.
Chiang Mai is located in northern Thailand, some 700 km north of Bangkok city. It is situated on the banks of Ping River.
Chiang Mai's biggest worldly attractions are mainly Buddhist temples, monasteries, pagodas, and museums.
Oh, I should mention the shockingly silent meditation halls in big temples.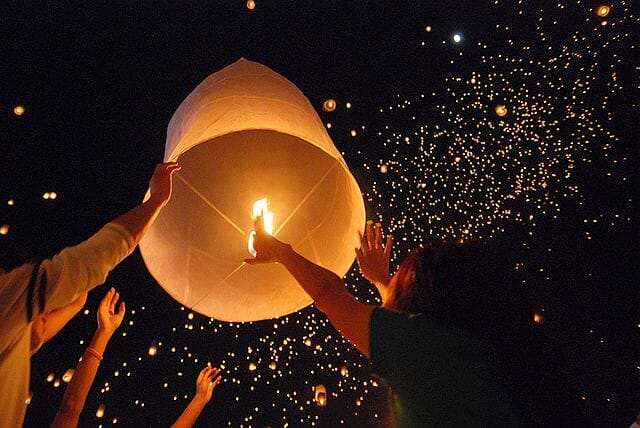 If you are a non-Buddhist, you can veer your focus away by wandering in humid but lush Rainforests on the peripherals of Chiang Mai.
A few prominent Buddhist temples in Chiang Mai:
Wat Phra That Doi Suthep,
The Wat Chiang Man
Wat Ku Tao
Wiang Kum Kam
Wat Umong
4. Happutale, Srilanka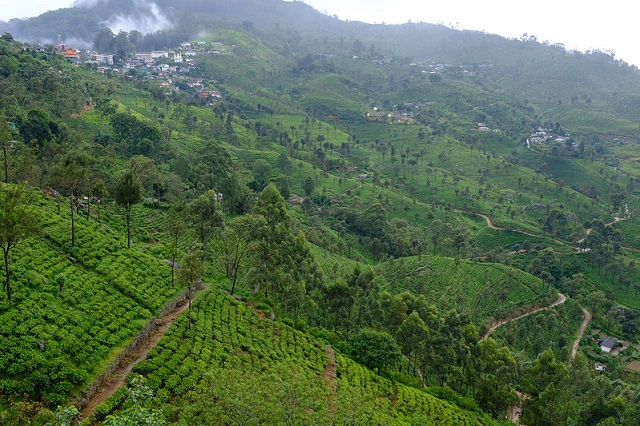 This is a hill station in Srilanka. Its altitude is approximately 5000 feet! Once you read further, you will nod your head to the declaration that Haputale is one of the best places to visit in Asia.
In addition, I personally think Haputale is an underrated tourist attraction of Srilanka.
Its high elevation, cloud forests, cool weather lure the Srilankans living in the hot plains as a weekend escape destination.
The hill slopes are covered with neatly covered with tea plantations. At certain bends on the way to the hill station, you will find conveniently earmarked viewpoints.
On your way up the hill, you will automatically stop by hidden waterfalls and mountain streams. You would surely relish hot Srilankan tea on the wayside shops selling tea and biscuits.
Places to see in Haputale include:
Horton Plains National Park
Bambarakanda Falls
Thangamale Sanctuary
Diyaluma Falls
Adisham Monastery
Idalgashinna hill station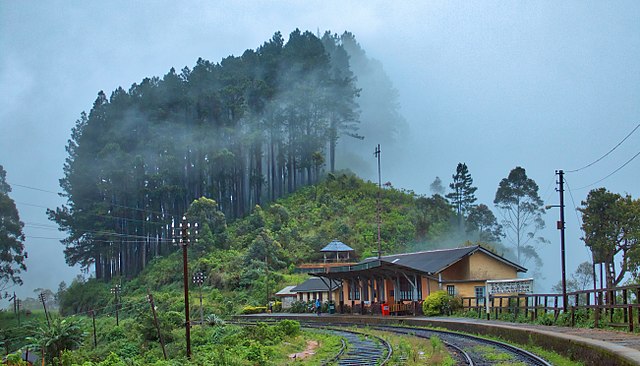 5. Wisteria Flower Tunnel, Japan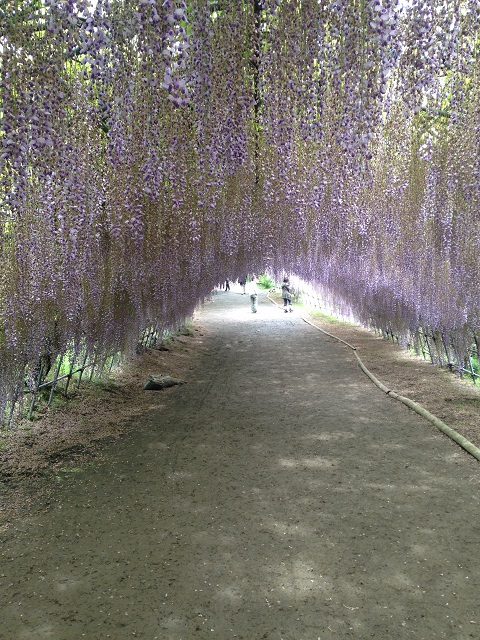 No, I don't think that image of the famous flower tunnel of wisteria flower in Japan justifies the immaculate beauty of the flower tunnel. Maybe this video below will be more appropriate description of Wisteria Flower Tunnel, one of the best places to visit in Asia.
Look at the ingenuity of the Japanese! They created a tunnel of flowers that are of cascading in nature!
When you walk through the flower tunnel, you would wish someone takes a video.
Make sure to visit this part of incredible Japan in April when the flowers are in grand bloom.
Wisteria flower tunnel is part of the Kawachi Fuji Garden, Japan.
6. Luang Prabang, Laos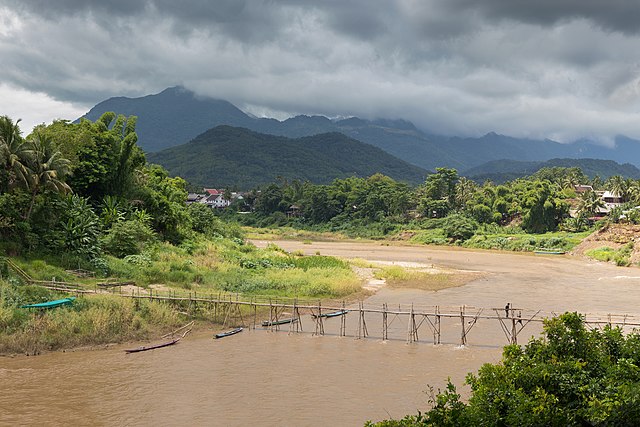 What a beautiful setting this small city in Laos has! Surrounded by lush Rainforests and mountains is a typical scene of Laos.
Luang Prabang, one of the highly visited places to see in Asia is a predominantly religious town.  How ever, Blessed with as many as 80 temples plus a cave with nearly 6000 Buddhist statues and figurines, you can see the Buddhist monks everywhere.
Laos is famous for the Mekong River waterway. Luang Prabang is located near the confluence of Mekong and Nam Khan Rivers.
Because of the presence of these rivers, kayaking and cruise boating are popular activities in Luang Prabang.
This Laotian city has a couple of beautiful waterfalls  and a vibrant night market where you can buy good porcelain products, bamboo baskets, and wooden jewelry.
7. Best places to visit in Asia Geojo Island, South Korea.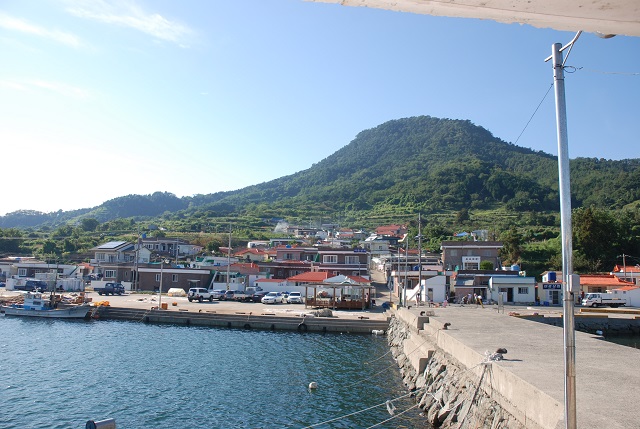 If you want to enjoy the peace of an Asian island, stay at considerably affordable hotels, and eat the best seafood, you should book your flight ticket to Seoul, South Korea.
Not many of us are aware of the fact South Korea has as many as 3300 islands! Out of them, Geojo Island is the closest to mainland South Korea.
In fact, Geojo Island is connected with Busan, one of the big cities of South Korea. From Busan, you can reach Geojo Island in about 90 minutes by bus.
Geojo Island has terrific viewpoints of the East China Sea. In addition,  The beaches are beautiful and less crowded.
If you are looking for an island escape in Asia, Geojo Island is the best place to visit in Asia.
8. Ubin Island, One of the Best places to visit in Asia

Ubin Island, Singapore  is another Asian island where you can remain obscure until you decide to surface. Yes, I admit it is a least visited place in Singapore but that's why you remain shielded from the hustle and bustle of Singapore.

Ubin Island is also known as "Pulav Ubin". Plan your short trip anytime to this cute place and you will agree I did the right thing to add this in the list of places to visit in Asia.
9. Best places to visit in Asia: El Nido, Palawan
The breathtaking El Nido is a small city in Palawan, one of the provinces of the Philippines archipelago.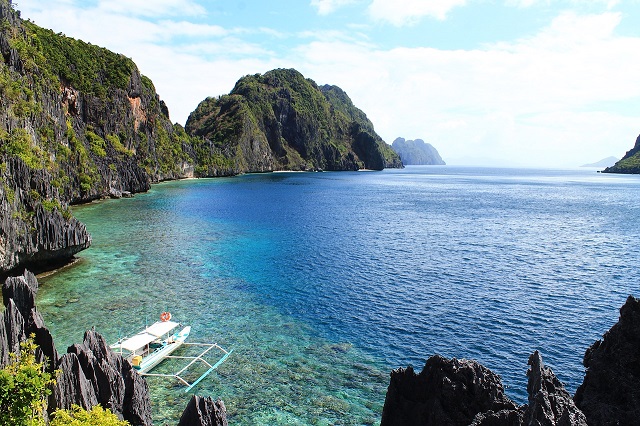 El Nido (Not El Nino, boss) is a paradise on earth and is certainly an underrated place to visit in Asia. In addition,  Its stunning overall beauty includes pristine beaches with white sand, rocky backdrop with great viewing cliffs, mountains with scenic trekking trails and swimmers-friendly lagoons.
Beaches are the prime attraction for tourists who reach El Nino almost throughout the year except for the rainy season.
Some of the lovely beaches of El Nido are:
Nacpan Beach
Seven Commandos Beach
Duli Beach
In addition, you can hop on to a fast-moving ferry and get your feet in a few neighboring islands namely:
Cadlao Island
Vigan Island
Simizu Island
Dilumacad Island
Matinloc Island
Pangulasian Island
Snake Island
In conclusion, How do you like these 9 beautiful places to visit in Asia? If you think I should have included one or two more places, please let me by commenting.