For a change, I am going to take you to a group of volcanic islands, namely Banda Islands that are located rather remote but still part of Indonesia.
The islands' group name is Kepulauan Banda. Learn all the important things you should know before touring Banda Islands such as:
Where the Banda Islands are located
How to reach
Best time to go to visit
The best hotels and resorts to stay in
What should you eat in these Indonesian Islands
The best things to do and places to see
What should you buy in these Islands as gifts and souvenirs?
Location of Banda Islands:
These islands comprise ten islands and all of them are volcanic in nature.
These ten islands belong to Indonesia but are located a whopping 2000 km away from Java, the main island of Indonesia. The nearest popular island is Seram Island and it is 140 km away to the north of it.
Another gateway to these islands is Ambon Island, located 200 km away.
The these islands situated in the Banda Sea. I suppose you are hearing about it for the first time. Don't assume the Banda Sea is a small ocean. It actually measures 1000 km by 500 km, length, and width respectively.
All the Maluku Islands (a province of Indonesia) are located in the Banda Sea. The mighty Pacific Ocean and the Banda Sea are connected together but in between, there are 100s of uninhabited islands and islets that beg you to set your feet on their soil.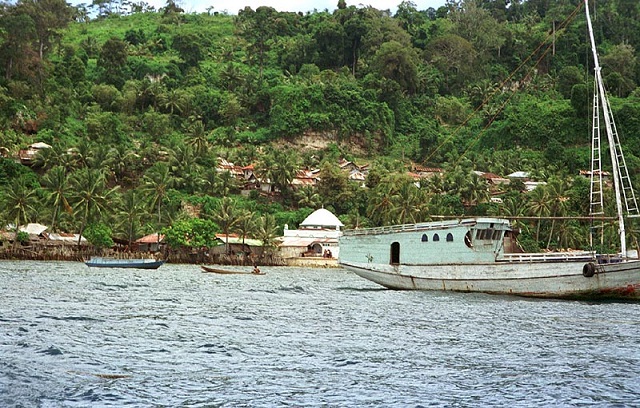 Odd Facts about Kepulauan Banda.
Do you know that until the year1850, these islands were the only source for the rare spice Nutmeg and Mace for the whole world?
Consequently, these islands were known as the 'Spice Islands'.
No strong alcoholic drinks are served on these islands.
As far as the location of the these islands are concerned, if you are wondering whether Australia or the Philippines are in the vicinity of the islands, I would say yes.
The land of kangaroos is south of these islands and the Philippines are to its north.
How to reach the Banda Islands from wherever you are?
Well, first fly to Jakarta or Bali from wherever you are. The next leg of the journey involves reaching Ambon Island. From Jakarta, you would reach Ambon Island in roughly four hours by flying.
From Ambon Island, you can fly to Bandanera, the main city of  these group of islands that also is equipped with receiving planes.
However, I am afraid you cannot do that on all days of the week. Only twice a week, you can fly between Ambon and Banda Islands. You must inquire well in advance about the dates of flights to Bandanera. The Susi Airways operate the flights to these islands.
If you are a sea voyage lover, I would suggest you take a fast-boat from Ambon Island. This is again not possible on all days but only on two days a week. The sea passage from Ambon to Banda Island takes six hours.
When is the best time to visit Banda Islands archipelago?
Reach Ambon or Bandanera when there is no rain. This happens from September to December.
What are the things to do and places to see in Banda Islands?
At the outset, please note that out of the 10 uninhabited islands of the Banda archipelago, you can only tour the following islands.
Banda Neira-main island and it is where an airport exists.
Run Island
Banda Besar
Air Island
Hatta Island
What to do in Banda Islands?
Once you reach the these group of islands and settled into your hotel room, you begin to wonder how to spend your time there. You either go on your own to explore the remote islands or hire a local guide to take you around and show you all the important tourist landmarks.
Alternatively, you join a local tour operator's package tour.
Here are the things to do in Banda Islands, Indonesia:
This is the most exciting adventure when you are touring in these islands. However, you need not worry about getting burned because it is a dormant volcano.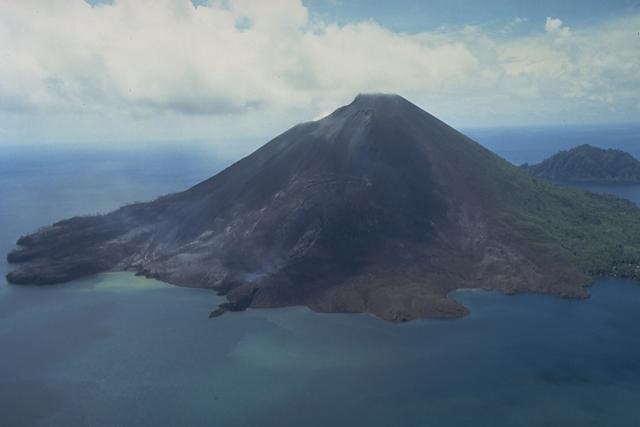 This volcanic mountain is located in the neighboring island Gunung API.
Hop on to a boat to reach another Banda Island called Banda Besar. This is a typical tropical island with mountains and jungles. Walking through the rain forest will be adventure-filled. This is an inhabited island but not many tourists go there. The local will be highly pleased to interact with you.
Scuba diving is gaining momentum in these remote Indonesian islands. The conducive tides, unexplored underwater creatures, and corals, the deserted beach area are big attraction factors for veteran scuba divers.
Cruising the Banda Sea and anchoring off the uninhabited islands and islets is a highly satisfying adventure. You don't get another chance to sail the high seas that are located 2000 km away from modern civilization.
Ah, the isolated beaches and their offshore creatures welcome you gleefully. Some of the beaches the local tour operator will take you to include:
Namalatu Beach
Poka-Rumahtiga Beach
Pantai Liang Beach
Natsepa Beach
Snorkeling gears rented out for the sake of beginner divers to get a feel of going underwater and encountering marine lives. You can spot the rare fish species 'hammerhead shark'. Additionally, you can identify dolphins and finally the whales.
If you are interested in going around a museum, you can spend a couple of hours in Siwa Lima provided it is open in these pandemic times.
Visiting a nutmeg tree farm is inevitable when you are touring  in these islands.
Explore some medieval forts built by the architecture-loving Dutch. Most of them are in ruins but still worth a visit.
Boarding and Lodging in Bandanera town, Banda Island.
Before buying your cheap flight tickets to Jakarta or Bali and then onto Ambon Island, you should worry about what to eat on such remote tropical islands. Strangely, some tourists professionally  hired to go to such exotic islands mainly to eat and share their gastronomic experiences.
Here is a unique food that is a local specialty in these islands.
"The Barracuda Fish curry' cooked in Thai style. The names of the restaurants in these islands are  'Rumah Makan'.
Try a 'fish ball' for a change. You will have the satisfaction of eating a local Banda specialty.
Be prepared to find the flavors of nutmeg in almost everything you eat or drink in these islands as nutmeg is copiously cultivated here.
Staying options (lodging) in Bandanera:
Modern tourist facilities are clearly absent in these islands. However, you can find decent accommodation in a few homestays and hotels.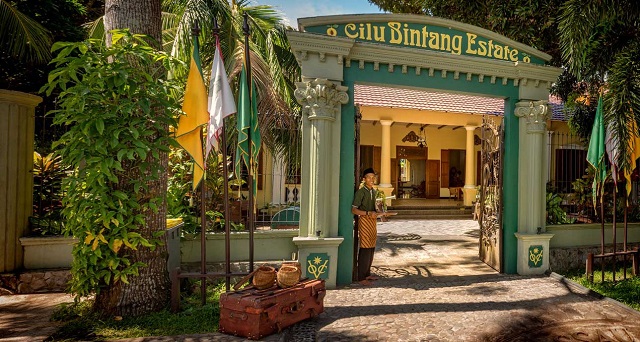 This is a full-fledged hotel with all the facilities and amenities including a spa.
Vita Guesthouse-homestay
Allan Bungalows-harbor facing bungalows that are sought after.
Mawar Guesthouse
Nutmeg Tree Hotel
What can you buy as a souvenir in Banda Islands?
The first choice is Nutmeg Jam. In addition, you can buy nutmeg and mace spices in various forms such as fruits, nuts, and powder form.
You can also ask for the dried nutmeg fruit. It named as Buah Pala.
https://upload.wikimedia.org/wikipedia/commons/3/38/Nutmeg_fruit_and_nut.jpg
Harbor market in Bandanera is where you can buy the above food items to take home.
To sum up, visiting these remote islands means you just have to enjoy the local food, climate, and interact with the local people. Other than lazing around, you don't find anything exciting in Banda Islands.