Winnipeg is the capital city of Manitoba province in Canada. Let us know what are the best things to do in Winnipeg. It is a very large Canadian city and is named after Lake Winnipeg, that comprises a mind-boggling 24,500+ sq. km area! It is a fresh water lake.
Looking at the Canadian water bodies, I think the whole world's water needs can be fulfilled if there is a way to take Canadian water to perennially water-starved countries.
Winnipeg itself sits near the confluence of two rivers namely, the Red River and Assiniboine River.
Similar to many Canadian cities, Winnipeg too has several museums, art galleries, and parks.
15 Best Things to Do in Winnipeg Canada:
Let us begin with the public parks in Winnipeg as visiting them is part of the major things to do in Winnipeg.
Assiniboine Park
As this park sits on the shores of the Assiniboine River, it is named after that. It is a huge park covering an area exceeding 1000 acres! Inside the park, there is a zoo, a forest, a mini toy train ride, a sculpture garden, and an open theater.
Apart from a zoo, there is a pond inside the park in which ducks and geese swim relaxingly.
I watched a short video clip of the Leo Mol sculpture garden. I was awestruck looking at some of the extraordinary statues in various shapes, and forms.
You too can take a peep at the video.
A sprawling garden that attracts hundreds of visitors daily is known for its diverse range of flowers. The unique fact of the botanical garden is all the 8000-plus flowering plants are strangers to Manitoba province. Well, that must have taken a big effort to establish such a feat.
Two other parks in Winnipeg that are worth seeing are Central Park, Kildonan Park, and St. Vital Park.
Winnipeg Walkway
It is not a single walkway (skywalk) but a system of skywalks connecting 38 buildings in downtown Winnipeg. Some walkways take you through a tunnel (7 tunnels in total). You can expect to go through a skywalk and get down in a rush. There are as many as 14 skywalks in Winnipeg. At least half of them command you to go through so that you can have a bird's eye of the cityscape.
The 38 buildings include a diverse mixture of hotels, apartments, shops, offices, restaurants, and bars.
I think it is an ingenious concept of pedestrian traffic. It is a tremendous achievement connecting so many buildings without affecting the traffic.
I wish future cities copy this wonderful concept.
La Salle River
It is a scenic spot to spend some time on its shore.
Seine River
Yes, there is a Seine River in Canada also. It is a picturesque location with a lush green landscape that wears white all over during the winter.
Esplanade Reil
Visiting this beautiful place is one of the foremost things to do in Winnipeg. It is a bridge meant for pedestrians who want to cross over to Winnipeg downtown from St. Boniface, a neighborhood.
Canadian Museum of Human Rights
Contrary to the Asian and African countries, the western countries' predominant attractions include museums of various faculties and art galleries.
This is the Canadian Museum of Human Rights.
China Town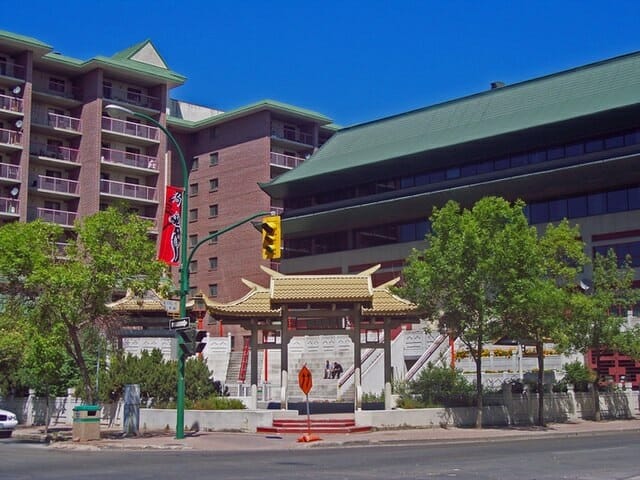 China Town is not new to this part of the world from where China is located on the opposite side of the world. It may not be exactly the opposite but the description makes you understand-right?
Several streets where the Chinese are allowed to set up their shops and restaurants are collectively called China Town. They are clustered together.
I have visited China Town in Singapore and Ottawa. Visiting China Town is a fun thing to do in Winnipeg.
Winnipeg Art Gallery
This is an important tourist landmark in Winnipeg. It sees hundreds of visitors daily. The art gallery is boast of a large indigenous collection of artworks numbering over 24,000. The collection of artworks includes a sizeable portion of Inuit Art (arts created by Inuit (Eskimos).
Manitoba Museum
Visiting this important museum is one of the things to do in Winnipeg. Apart from the displays concerning human beings and nature, there is a planetarium inside that obviously pulls more visitors than other sections of the museum.
Other museums of interest in Winnipeg:
Children's museum
Railway Museum
Aviation Museum (located inside the city's international airport)
Manitoba Legislative Building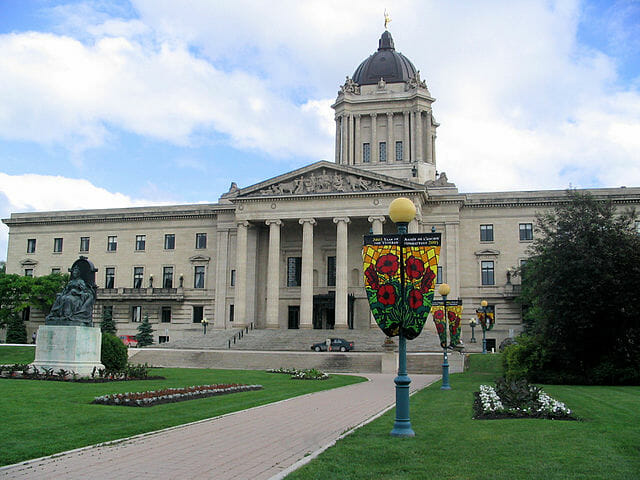 Similar to all the capital cities of all the Canadian provinces, the most important tourist landmark is the building from where the Government functions. The Manitoba Legislative Building is an example of fine neoclassical architecture.
When you look up at this building, you can't miss an attractive statue of a 'golden boy' holding a torch in his hand.
https://upload.wikimedia.org/wikipedia/commons/thumb/6/65/Golden_Boy_MB_Legislature.jpg/440px-Golden_Boy_MB_Legislature.jpg
Seeing this masterpiece is certainly an important thing to do in Winnipeg.
University of Manitoba
This beautiful university building is another fine example of neoclassical architecture.
It is a nearly 250 years old university in Canada.
Royal Canadian Mint
It is a striking building of modern architecture. One can join a guided tour of the Royal Canadian Mint. You can witness the minting of coins for different countries.
Watching Polar Bear in Winnipeg
There are several touring companies offering different Winnipeg Tours of varying duration and interest. Watching the cute polar bear is among the foremost things to do in Winnipeg.
You need not go to the North Pole to see the polar bear. The province of Manitoba and its various cities and towns are wonderful places to watch the polar bears.
Participate in a Scavenger Hunt game
Scavenger Hunt is a lively game involving children. The participants will be divided into a few groups. Each group will be given a list of items that they have to find within a given time.
The team that finishes collecting all the listed items or most of the listed items first is the winner.
In Winnipeg, there are organized Scavenger Hunt games.
Gourmet tour
A tour of any city of importance and popularity will have gourmet tours. A food and drinking tour is an eagerly looking forward to tour by any tourist. Winnipeg foodie tours are many. Join anyone and you won't be disappointed.