Canada's top holiday destinations are varied and diverse. Here are the frequently visited places in Canada for tourism:
The Rocky Mountains
Victoria
Edmonton
Vancouver
Montreal
Quebec City
Calgary
Hamilton
Ottawa
Some places listed above are snow-covered for several months in a year. Based on the season, Canadian choose their best holiday package.
After living in Canadafor 6 months, I found more than 10 Canadatour packages that promise tourists an ultimate and memorable experience.
Due to the long winter, Canadians' preferred holiday packages are more toward winter escape destinations.
In addition, they love to cruise. This would give an indication of their love for cruise holiday Canada tour packages.
I have listed below the top 20 Canada tour packages that are grabbed fast. Under each tour package, I will mention what can you expect to see and do in your chosen destination.
I am sure you can also choose where the locals in Canada go for their holidays.
Top 10 Canada Tour Packages:
Glaciers Viewing Travel Package
Those living far away from glaciers would not have seen a glacier, and they sure would like to see one. Are you one among them?
Do you know Canada has a mind-boggling 17,100 glaciers? These large number of glaciers occupy a whopping 200,000 sq. km of land area.
The Canadian provinces of Alberta and British Columbia are the highly visited places for viewing glaciers. Banff is also home to numerous glaciers.
Based on the location of glaciers, the tour operators offer travel packages in Canada for the locals and the Americans. The Canadian Rockies is home to over 3000 glaciers.
If viewing a glacier is your ardent desire, then search for the following Canada tour packages. These places are top choices for glacier viewing.
Athabasca Glacier Tour
Glacier National Park
Saskatchewan Glacier
Crowfoot Glacier
Peyto Glacier
Columbia Icefield
Banff Glacier
Just input anyone of the above in Google search box to view different glacier tour packages in Canada. Depending on how many days you can spare, choose your package.
Biking tour packages in Canada
The Canadians simply love to bike and boat. I have seen boats or kayaks parked in front of several houses in Ottawa. Similarly, there will be at least two bicycles (bikes) in every house.
The Canadian Government also provides wonderful biking trails all over the country. These trails are for walkers and bikers.
Biking adventure-related travel packages in Canada provide an excellent biking experience.
Here are some of the biking tour packages in Canada that you should look into before finalizing the one that you and your children would enjoy.
Cabot Trail Biking adventure in Nova Scotia
Banff-Jasper Bile Tour
Prince Edward Island biking adventure
Rocky Mountain Lake Cycling Tour
Icefield Parkway cycling tour
Viking Trail in Newfoundland
Kettle Valley Railway Trail tour in British Columbia province.
Blueberry Trail tour in Quebec
Kolapore Uplands, Ontario
These are just samples. This would give you an idea about biking tour packages in Canada. Based on your choice of destination, you can search for biking tour packages.
A big demand exists for biking tours. I foresee immense scope for finding new trails for bikers.
Destination based travel packages in Canada
Newfoundland and Labrador Vacation Package
These twin destinations are among the top places where Canadians go for a holiday. It is essential to find and join an organized tour of these places.
Newfoundland and Labrador (both form a province) is at Canada's extreme east. While Labrador is the mainland portion of the province, Newfoundland and its 7000+ islands form the offshore portion of the province of NL (Newfoundland & Labrador).
Prince Edward Island Tour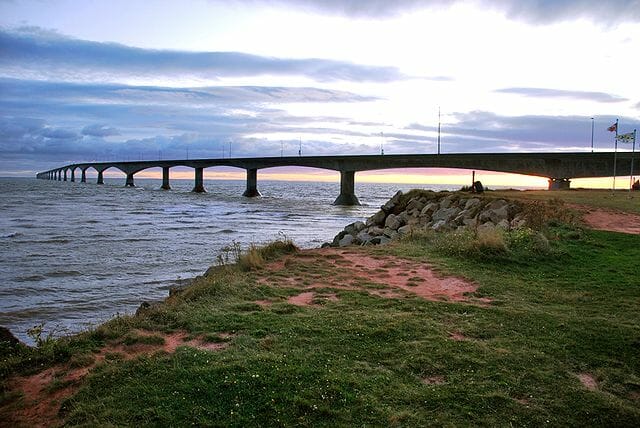 Prince Edward Island is another preferred holiday destination in Canada.
Similar to the Florida Keys in the U.S. the Canadians also have constructed a causeway over the Atlantic Ocean to connect Prince Edward Island.
Though Canadians visit PEI throughout the year, if you are from other parts of the world, then, you should plan your trip to PEI from June to September only when you are sure of staying warm.
Vancouver Island tour
Vancouver Island is in the Pacific Ocean, Canada's western coast. It is a favorite holiday destination not only for Canadians but also for Americans living in California, Washington, and Oregon which borders Vancouver Island.
As a warm place in Canada, it is the most highly visited vacation destination by Canadians. Obviously, you will find plenty of travel packages in Canada that promise a great week-long holiday in Vancouver.
Vancouver Island also attracts foodies. Generally, travel operators and tour providers promise several 'tasting tours' in their packages considering the tourists' preferences. You will have a chance to taste cheese, wine, and tea.
Search for 'Vancouver Island Tour Packages' and "All-inclusive Vancouver Island Retreats package'. When choosing your travel package, choose the one that offers a minimum of four days and three nights in Vancouver.
St. Martins Bay, New Brunswick
This is another place where Canadian travel to spend a weekend. If you are traveling with your spouse, rent a trendy kayak and row inside the sea caves. The top attraction for the tourists to St. Martins Bay is the 'reversing falls', a sort of rapids in St. John River.
The Fundy Trail Parkways is the second big attraction when you tour St. Martins Bay. Therefore, choose a travel package in Canada that promise both the above tourist landmarks in St. Martins, New Brunswick.
Polar Bear sighting tour
How about visiting the Arctic region where you can spot the cute polar bear? If you are able to spot the polar bear, you can also see polar foxes and polar rabbits.
In your search for travel packages in Canada, filter your search for a 'Polar Bear sighting tour' that also offers a chance to ride a dog sled.
If you are not able to see the above wildlife sighting, look for the 'Churchill wildlife Management Area' in the search results. When you find it, choose that travel package straight away.
Note: Here, Churchill points to a town in Manitoba province.
The polar Bear Sighting Tour is chosen by wildlife enthusiasts mainly. I think you need only two days for this travel to Manitoba and Hudson Bay region.
Northern Lights travel package
Seeing the brightly lit sky when the northern lights occur is everyone's dream.
When someone offers an organized tour that takes you to a place from where you can see the Northern Lights, at last, choose that tour without a second thought. It is one of the sought-after travel packages in Canada.
Usually, the name of this particular tour will be "Aurora Adventure Tour'. For your information, Aurora Borealis can be witnessed during summer also.
Northern Lights Tour duration varies that depends on your city of departure.
The Canadian province of the Northwest Territories is the best place in Canada to see this astronomical phenomenon. As a matter of fact, you can see the northern lights in the Northwest Territories, Canada for as many as 240 nights a year.
Yellowknife is the name of the exact place where you will be taken by the Aurora Borealis tour organizers to watch the dance of lights in the sky. It is the capital of Northwest Territories, Canada. The arctic Pole is only 400 km north of Yellowknife.
Canadian Rockies
Canadian Rockies (Canadian Rocky Mountains) is one of the most breathtaking mountain ranges in the world. It runs for over 1460 km.
It receives a high number of tourists from the U.S. There are several ways to visit the rocky mountains among which, a railway tour is simply incomparable.
Look for travel packages in Canada that offer a train tour in addition to road trips to the Canadian Rockies.
Here is a video clip showing the scenic train journey in the Canadian Rocky Mountains.
Do you think you will ignore this and take a road trip over the Rockies?
I think the minimum duration of Rockies Tour Packages will be for 10 days. However, invariably, Vancouver Island will also be covered under this package.
In addition, you will peep into Jasper and Banff National Parks, the two most outstanding places that Canadians frequent.
There are more travel sites that offer the Rockies Tour Package than any other travel destination in Canada.
Calgary tour
Calgary is the third-largest city in Canada and it is part of Alberta province. It is a bustling city with terrific architecture and numerous skyscrapers. Calgary zoo and Heritage Park are the two sights that you should miss when you are touring Calgary.