Malaysia is just not Kuala Lumpur and Penang. There are numerous stunning ports, tropical islands, and beautiful cities in Malaysia that are unknown to the majority of the tourists to Malaysia and Singapore.
Have you ever bothered to study closely any Malaysia tour itineraries? They would just take you to Kuala Lumpur, make you spend a minimum of three days and deposit you for another three days in Penang, and pack you off.
List of Top 10 Beautiful Cities in Malaysia
I have unearthed 33 breathtaking tourist attractions in Malaysia that would require a whopping 45 days tour of Malaysia.
For example, have you ever come across the following places and big cities of Malaysia?
Putrajaya
Kuala Terengganu
Taman Negara National Park
Tioman Island
Sandakan
Ipoh
Port Dickson
Johor Bahru
Sunway Lagoon
Miri
I am sure you are staring blankly at this list. Well, in this blog post, I am going to take you to some of the places on this list plus a few more.
These big cities in Malaysia will be fascinating and make you visit Malaysia again and again. In addition, Malaysia is certainly an underrated and under-visited Asian jewel.
1. Ipoh
The title image of this blog post on "other big cities in Malaysia" depicts the picturesque "Long Mountain" in Ipoh.
As a matter of fact, Ipoh is the capital city of Perak, one of the states of Malaysia. Besides, How many of you know Ipoh is the fourth largest city in Malaysia?
Incidentally, Kuala Lumpur, the capital city of Malaysia is not far off from Ipoh. Just 180 km separates these two big cities in Malaysia.
Do you know?
Ipoh is the city known to introduce new fashion and styles. In addition, Ipoh's food scene is nothing but innovative.
The chefs of Ipoh make numerous varieties of rice noodles mixed with a range of seafood and red meat.
Ipoh White Coffee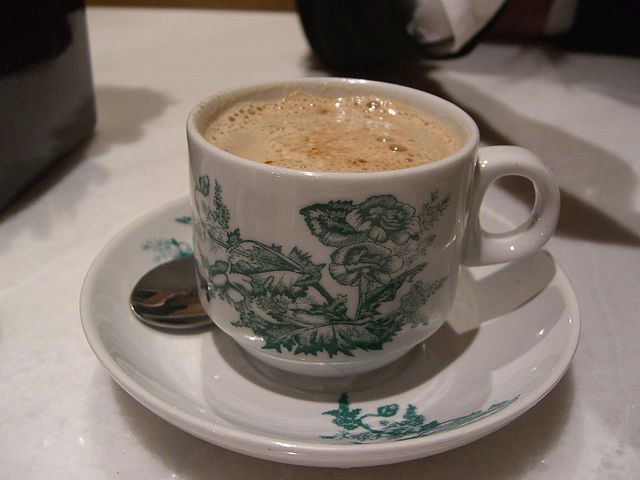 When you visit Ipoh, don't forget to drink a cup of the famous Ipoh White Coffee.
The other Malaysian cities are too eager to follow Ipoh's trending cultures.
Ipoh's architecture too is eye-catching. Look below the building of Ipoh's railway station.
https://upload.wikimedia.org/wikipedia/commons/c/c0/R_STATION_LOKE_621.jpg
Places to see in Ipoh:
Ipoh's outdoor attractions include the limestone hills and eerie caves and spectacular cave temples.
Sam Poh Tong Temple is a fine example of a cave temple. Another temple in Ipoh that draws a large Indian crowd is the Murugan temple.
DR Seenivasagam Recreational Park is for children to enjoy.
If you are a museum buff, you can spend half a day in three museums in Ipoh.
Ipoh is certainly one of the cities in Malaysia to see.
2. Miri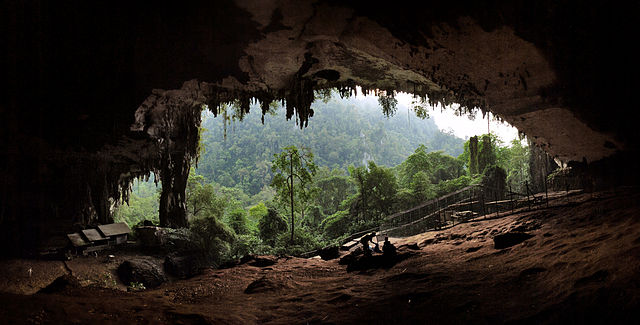 Miri is another big city in Malaysia that is little-known to us. The city Miri is a haven for shopping and eating exotic food such as soup made of bird's nest.
Miri city is located in the Sarawak state of Malaysia which itself is situated on Borneo Island.
What to do in Miri, a Malaysian city?
Miri has scenic beaches that are less crowded.
Hawaii Beach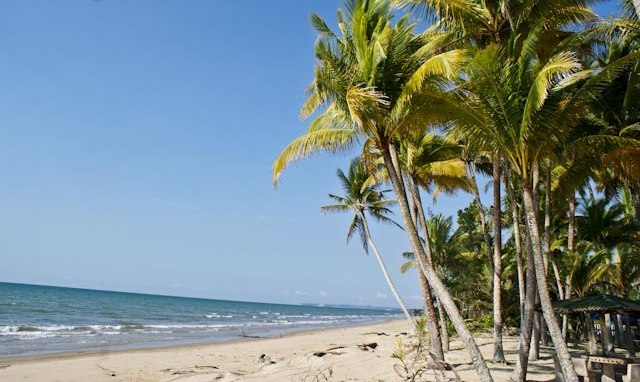 Here is an interesting rock formation on one of the beaches in Miri. It looks surely like the mouth of a horse.
Horse Cliff
Miri's other big tourist places to see are:
Gunung Mulu National Park (A UNESCO World Heritage Site)
Lambir Hills National Park
Niah National Park
Miri-Sibuti Coral Reef National Park
Loagan Bunut National Park
Sarawak Chamber-a cave that is the world's second-largest cave chamber
The Two most not-to-be-missed things to do in Miri, Malaysia.
Drinking a bird's nest soup
Swifts are a species of birds that build nests for their chicks out of their own solidified saliva. The Chinese found these nests are edible and they invented brewing a soup out of this bird's nest.
This is a rare flightless bird that is found in Miri's zoo.
This Malaysia city Miri should be on our bucket list.
3. Semporna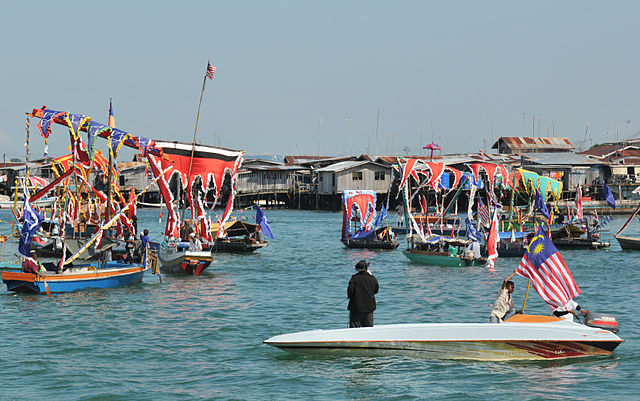 Before getting to know about the things to do in Semporna, a coastal city in Malaysia, you should look at the map of Borneo Island, the world's third-largest island. It comprises a mindboggling 2,88,000+ sq.km.
Borneo Island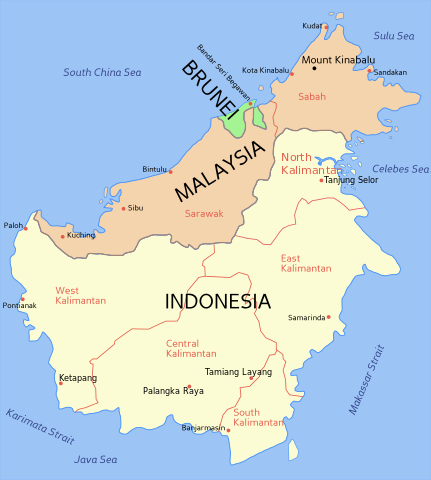 The map of Borneo Island says it belongs to three nations namely:
Malaysia
Indonesia
Brunei
Our subject Semporna, the Malaysian city is located in Sabah, a state of Malaysia. Sabah is in turn is part of the Malaysian region of Borneo Island.
Sabah and Sarawak are the two big states of Malaysia; both these Malaysian states are located in Borneo Island.
Semporna though sounds new to you, is actually a gateway to some of the enchanting islands in the world that includes:
Sipadan
Pom Pom
Mabul
Sibuan
Kapalai
Mataking
Mantabuan
Siamil
Bohey Dulang
These nine islands are world-famous scuba diving and snorkeling hotspots.
Semporna generally gets crowded in April when it hosts a lively regatta, a sort of boat race.
This Malaysian city Semporna has a wonderful marine park called Tun Sakaran Marine Park. In order to visit this marine park, you have to visit several islands because all those islands' waters are ideal habitats for a diverse range of marine creatures including colorful coral reefs.
Underwater post office
Do not forget to pay a visit to the only underwater post office in the world. It is located in Mataking Island. Buy a picture postcard in Semporna city and drop the card addressed to yourself in a waterproof post bag. Oh, don't forget to affix the valid stamp.
As a big water sports city, Semporna also offers facilities to hire a kayak and go out on the sea.
Eat Amplang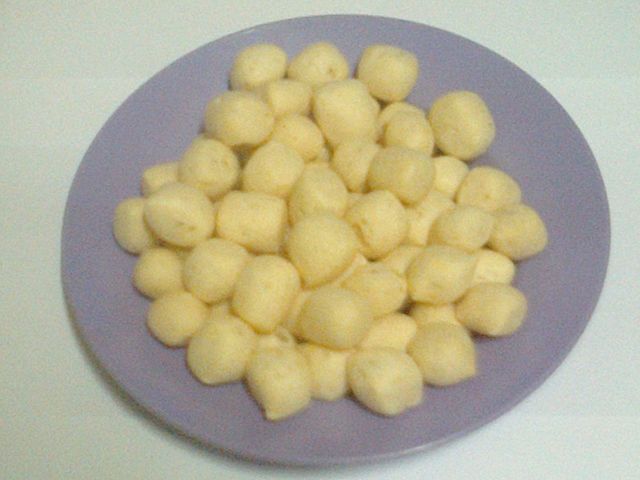 This local specialty Amplang is actually a 'fish cracker'. It is an amazing savory snack and unique in the world. It is made of a fish named mackerel.
4. Tawau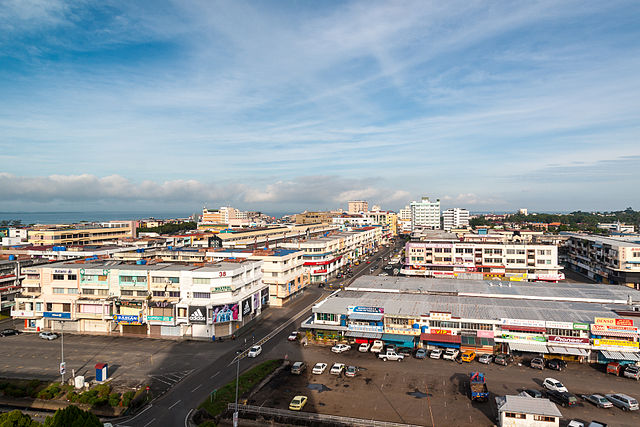 Tawau is another city in Malaysia that is located in the Sabah state in Borneo Island. If you love to see several seas and oceans in the world, Tawau city should be one of your choices.
Tawau faces two seas namely:
Tawau Hills National Park is a good tourist landmark. As a matter of fact, Tawau city also acts as a gateway to several Malaysian Islands.
5. Sandakan
We are still roan in Sabah state on Malaysian part of Borneo Island. Incidentally, Sandakan is the second-largest city Sabah. The first rank goes to Kota Kinabalu, the capital of Sabah.
Sandakan city in Malaysia is located in the east coast The biggest tourist attraction of Sandakan is the Sepilok Orangutan Sanctuary.
Memorials in Sandakan
Sandakan city in Malaysia was brutally destroyed in World War II by Japan. Consequently, there are several war memorials in Sandakan namely:
Sandakan Japanese Cemetery,
Chartered Company Memorial
Sandakan Memorial Park
Chong Tain Vun Memorial
William Pryer Memorial
North Borneo Scout Movement Memorial
Sandakan Liberation Monument
The Sandakan Massacre Memorial
Sandakan War Memorial
Generally, memorials ad museums go hand in hand. Sandakan has its share of Museums including:
Sandakan Heritage Museum
Agnes Keith House
Apart from these historical places, Sandakan has a crocodile sanctuary and an orchids park.
Gomantong Caves are inhabited by thousands of Swifts that are happy to share their living space with bats.
That was a long canopy walk with dense forest on either side of the skywalk.
Edible bird nest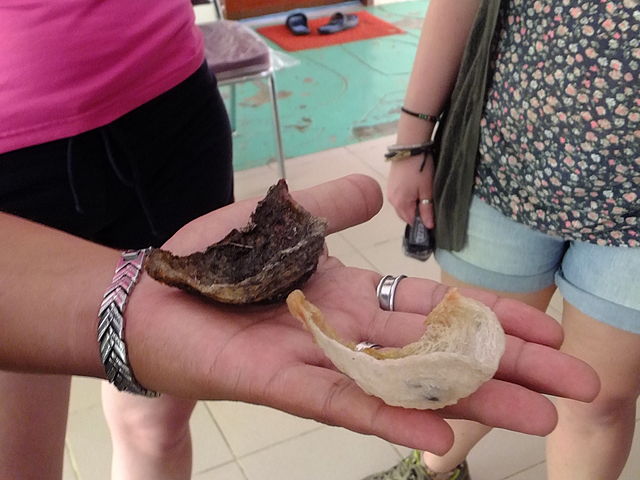 The nests but in the caves by the swifts are edible by humans.
Swift Bird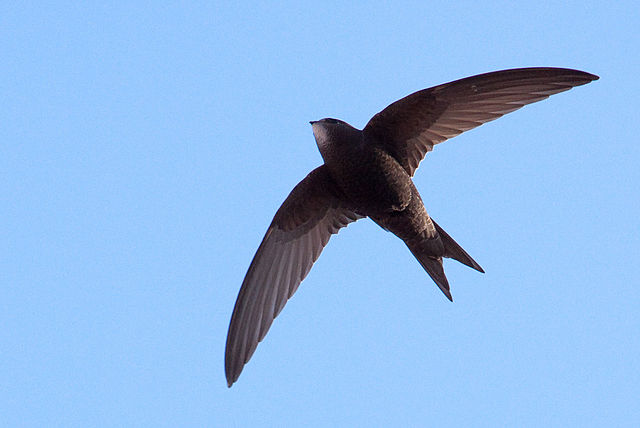 If you are serious about visiting all the cities in Malaysia, Sandakan should also be in your list/
6. Johor Bahru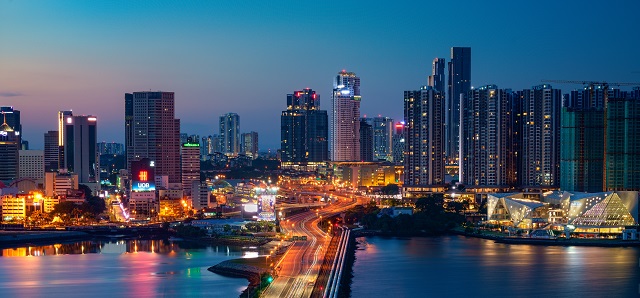 What a beautiful Malaysian city! Should I have given this city in Malaysia the first place in this blog post?
Johor Bahru (an odd name) is the closest Malaysian city to Singapore. The luxury buses from Singapore to Malaysia, first enter this lovely city in Malaysia. Johar Bahru is located right at the tip of Malaysia's south coast, facing Johar Strait.
The colorful lights and the skyscrapers suggest Johar Bahru is blessed with long nightlife.
Another view of Johar Bahru.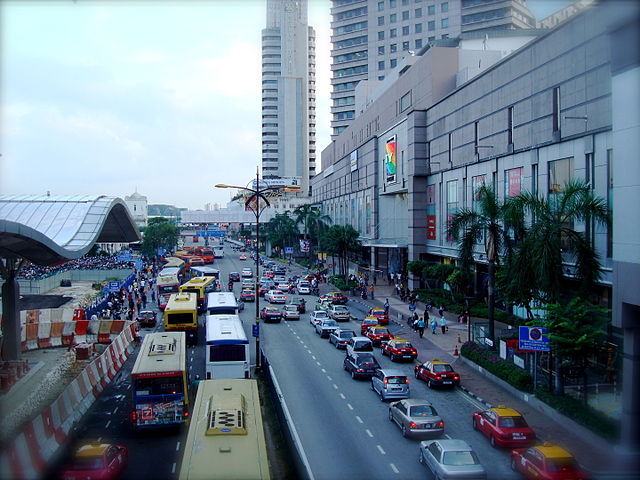 Moreover, Johar Bahru is known for big shopping malls.
KSL Shopping Mall
How to spend your tie  Johar Bahru?
Johor Bahru's prime beach is called Danga Bay that is known for numerous water sports and entertaining cruises. For those who have aquaphobia, there are golf courses nearby.
Visit a sprawling animal garden (zoo). Spot the popular Orangutans and numerous tropical bids.
Some of the rare birds of Malaysia you can see in the zoo include: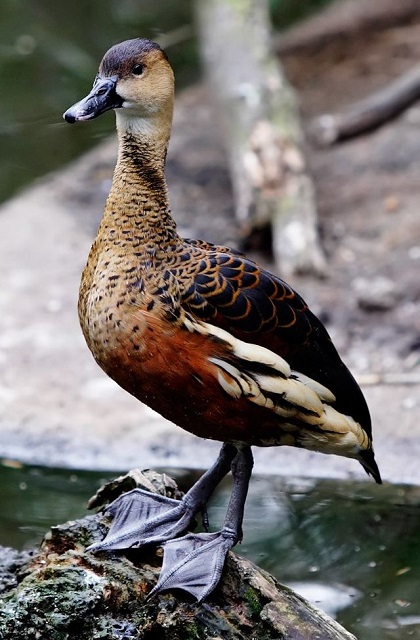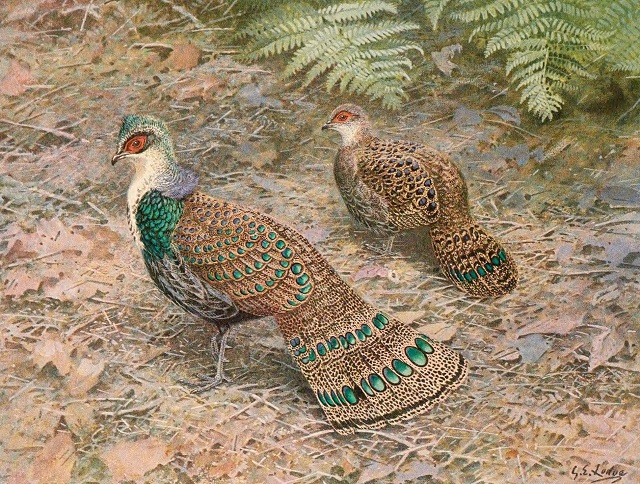 OMG! I think seeing this bird alone is worth your trip to Johor Bahru.
Blue-breasted Quail
Ferruginous Partridge
Another unique attraction in this Malaysian city Johar Bahru is the paintball paying areas. I don't like this game.
7. Kuala Terengganu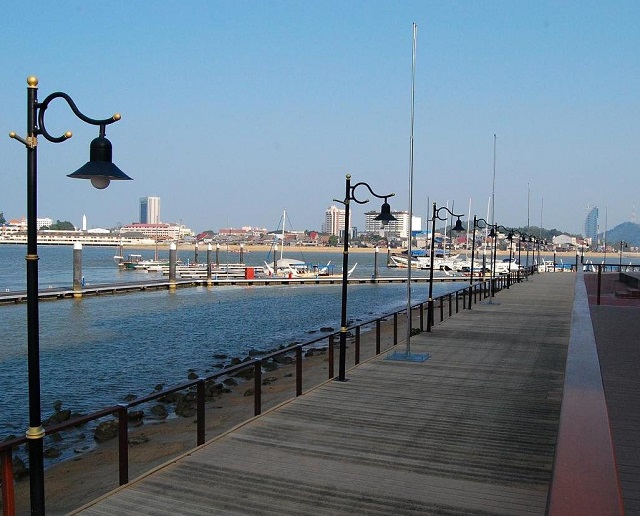 Kuala Terengganu is just not a city in Malaysia but it is one of the nine royal cities of Malaysia. To visit this Malaysian city, you need to travel nearly 450 km from your landing point Kuala Lumpur, right on the east coast of the Malaysian peninsula.
The city's coastal tip is an attractive estuary where the Terengganu River, meets the South China Sea.
What to do in Kuala Terengganu?
Visit the large Terengganu State Museum. To see at least 75%  the museum's displays would take four hours!
Go to Batu Buruk Beach and enjoy the restaurants, bars, and beach lounging areas.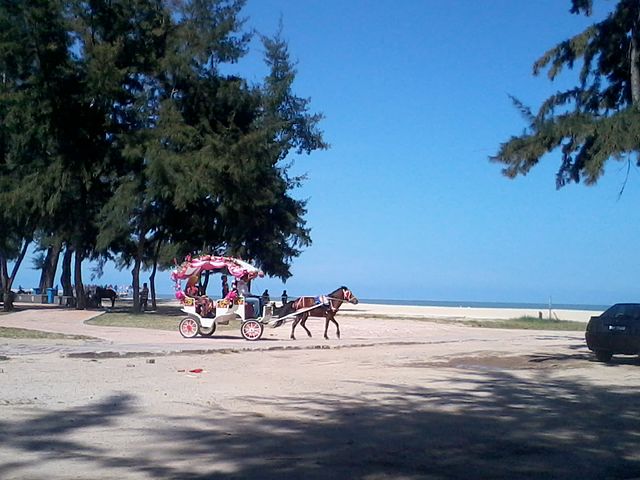 Children can hop on horsebacks or watch veterans flying huge kites in various shapes.
Visit Taman Shahbandar  near the Terengganu River estuary.
Spend relaxing time at the Kuala Terengganu Waterfront.
Visit the Taman Awam Pantai Teluk Ketapang Beach.
So, how do you like this city in Malaysia?
8. Kuching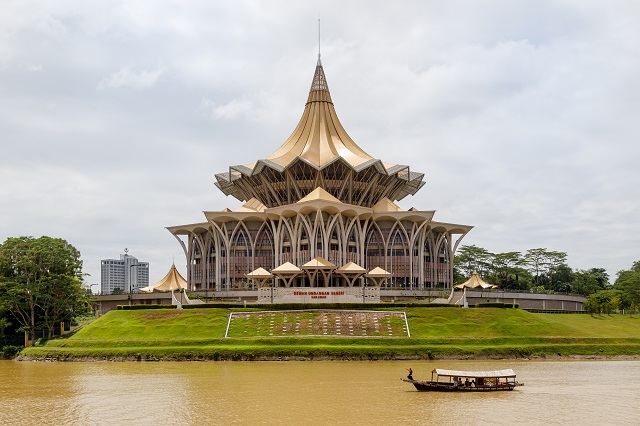 Now, we have come to the state of Sarawak on the Malaysian side of Borneo Island. The original residents of Sarawak are fiercely proud of Sarawak culture and beliefs.
This Malaysian city Kuching is the capital of Sarawak state.
In the image above, you see the Sarawak state assembly building situated picturesquely on the banks of Sarawak River.
What are the attractions of Kuching? Why the tourists are thronging Kuching throughout the year?
The culinary scene of Sarawak is a big crowd puller in Kuching. Similar to Ipoh, the chefs of Kuching come up with innovative seafood fares. In addition, the availability of a unique crab called 'horseshoe crab' entices Malaysians from other states to visit Kuching as often as they could.

Horseshoe crabs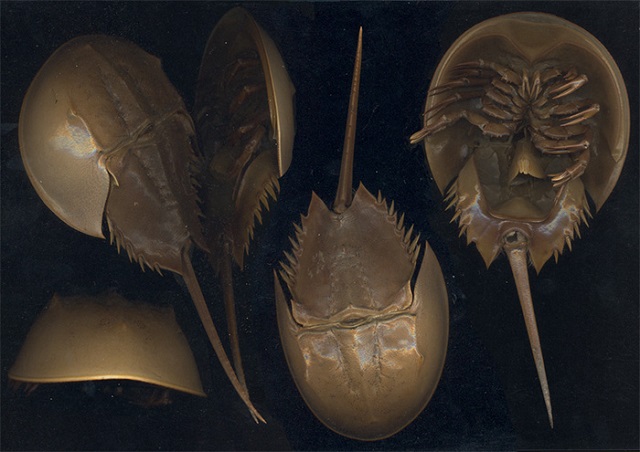 Other local food specialties you should eat while you are visiting Kuching, the beautiful city in Malaysia:
Sarawak Laska-a shrimp stew
Kolo Mee-a new avatar of egg noodles mixed with a few meat chunks including pork
Belecan Beehoon
All these food specialties are available in street food stalls.
Kuching being a capital city in Malaysia, attracts quite a number of tourists from other states of Malaysia and the neighboring Singapore, China, and Indonesia. To attract the tourists, there are several big shopping malls in Kuching. In addition, these shopping malls also act as places of eating and socializing.
The names of a few shopping malls in Kuching:
Aeon Kuching Central Mall
VivaCity Megamall
Plaza Merdeka
Kuching Sentral
The Satok Weekend Market:
This shopping paradise is open only on weekends. You can buy exotic fruits and vegetables. Moreover, you get to buy farm fresh honey and handicrafts.
This weekend market also serves as a flea market where you can find quite a lot of homemade cookies and jams.
Beaches and Beach Resorts in Kuching City, Sarawak, Malaysia:
Kuching as a coastal city is blessed with beautiful sandy beaches that promise perennial sun. In addition, for the luxury travellers, there are a handful of beach resorts that offer private swimming pools.
Damal Beach is the tourists' favourite beach that has a mountainous backdrop. Damal beach is also a sought after destination for staying in Kuching because of a few beautiful beach resorts including Damai Puri Resort and Spa and One Hotel Santubong.
These luxury beachfront hotels also offer several water sports such as windsurfing, jet-skiing and water-skiing.
Lundu Beach
Sematan Beach
Other tourist attractions in Kuching.
Kuching Promenade is a lovely place to walk, enjoying the sea breeze and eating to your heart's content.
Permai Rainforest Resort is a must-visit pace in Kuching
Go trekking on Mount Santubong
Borneo Highlands Resort
National Parks and wildlife sanctuaries in Kuching:
Kuching Wetlands National Park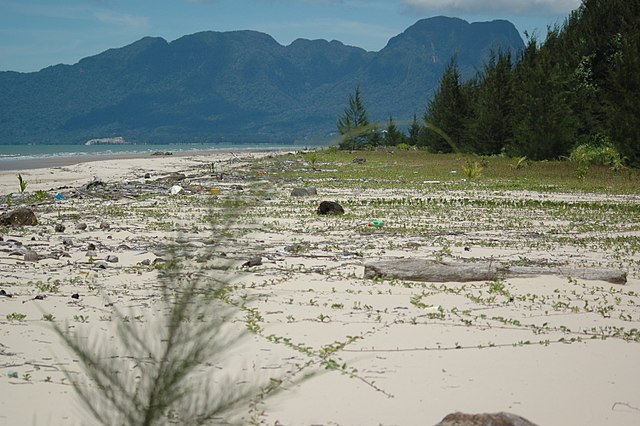 The national park is the foremost natural attraction in Kuching. Being a wetland, Kuching Wetlands National Park provides living space for hundreds of insects, reptiles, and birds that prey on the insects.
Langurs,  Irrawaddy dolphins and even otters are found in this sprawling wetland.
Bako National Park
Semenggoh Wildlife Sanctuary
Tukong Ara-Banun Island Wildlife Sanctuary
Museums in Kuching.
Sarawak state is home to numerous museums that include:
Sarawak State Museum
Chinese History Museum
Islamic Heritage Museum
It seems Kuching city in Malaysia demands three days of your vacation.
9. Malacca
If Forbes even mentions a city its tourism is bound to gallop. What if the Forbes rates a city as one of the best cities to travel? Malacca is that city in Malaysia that drew the attention of Forbes and it witnessed nearly 20 million tourists the next year.
Malacca City is located on the southern Malaysia. Kuala Lumpur is approximately 150 km north of Malacca.
The majority of tourists to Malacca are from Singapore, India, China, and Taiwan.
Even Lonely Planet has listed Malacca as one of the top destinations to travel in Asia.
Top things to do in Malacca:
I counted as many as 20 museums in Malacca. You can pick your choice and pay a visit.
Theme parks are another big attractions in Malacca.
A few examples are:
Malacca Bird Park
Pirate Park
Malacca Butterfly and Reptile Sanctuary
The Malacca Crocodile Farm
Malacca Wonderland
Garden of Thousand Flowers
Naturally, the Garden of Thousand flowers is a big tourist landmark in Malacca.
10. Kota Kinabalu
Kota Kinabalu is the capital of Sabah on Borneo Island. The Kota Kinabalu is a city in Malaysia that is absolutely picturesque. Being a coastal city facing the South China Sea, it has a long coastline dotted with spectacular beaches.
Kota Kinablu is a gateway to a lot of small islands and islets in South China Sea.
Tunku Abdul Rahman National Park.is a major tourist landmark in Kota Kinabalu.
Mount Kinabalu is a wonderful green mountain to trek.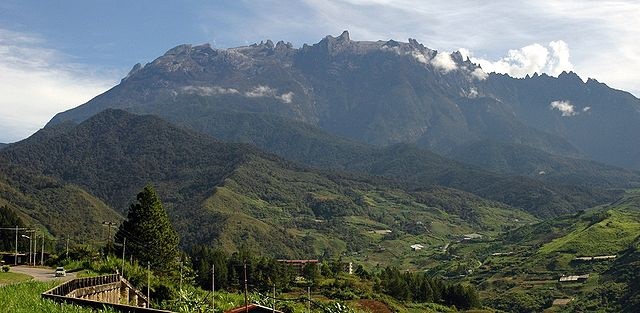 Its summit stands at a height of over 13,000 feet! With dense forests, the Kinabalu Mountain is home to over 100 wild animals and hundreds of tropical birds.
I am sure I have given enough information about these top 10 cities in Malaysia that would entice you to plan your trip soon.