January's synonym is 'chilly'. Winter is in full swing in most of the world during Jan. Winter is good as long as it doesn't snow and the sky retains its true color-blue. Here is some best places to visit in January as Excellent January Vacation Destinations in this post.
However, we get into the winter blues if the sky and the land turn glaringly white. We don't like this gloomy weather at all. Therefore, We badly want to escape the winter and go to some warm winter escapes.
In addition, We search the web for "Best places to visit in January"  or key in "Excellent January vacation destinations".
Our trustworthy Google lists out a big list of places to go in January, picking up the results from travel blogs, news websites, and even meteorological offices around the world!
If you carefully peruse such a list that points to best places to visit in January, it will consist of mostly tropical islands that remain warm even during January during which, much of the world will be shivering.
Apart from balmy islands such as Sri Lanka, Maldives, Madagascar, and Seychelles, you will find several big cities in Australia where it is summer in January.
I think I saw Mexico too in one of the web results for January vacation destinations.
More over, I have shortlisted my curation and published it in this 5-year old travel blog. However, I hope you will pick your choice of winter escapes from my list of places to visit in January.
List of Best Places to Visit in January
Peru
Seychelles
Tanzania
Nevis
Italian Islands
10 Excellent January Vacation Destinations
Singapore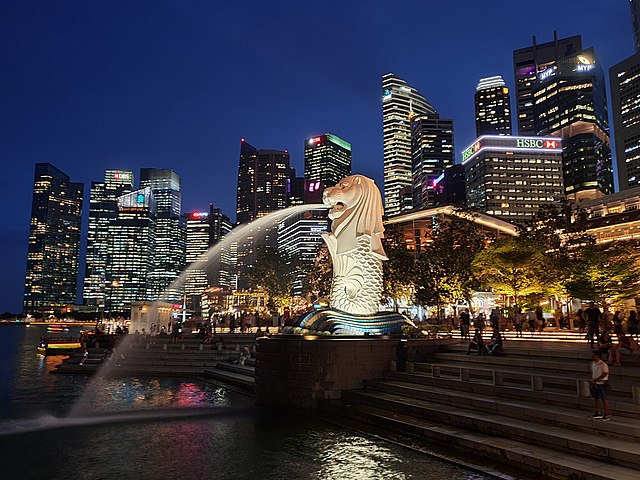 This pretty Asian island is always warm. I would say it is hot but during January, the sun is kind. The temperature in the daytime will hover around 27 deg C.
Singapore is a perennial touristy country. It ranks high in the list of top places to visit in January.
There are too many attractions to see and things to do in Singapore. You will be engaged for a week especially if you plan a short two-day trip to Phuket in nearby Malaysia.
Singapore's small beaches, water sports, bird parks, the cute but fun-filled Sentosa Island, shopping districts pull a large number of tourists from all over the world.
The colorful Marina Bay and the promenade will be alive with action from 10 am till midnight.
In addition, Singapore is a country that will be loved by children. They would scream in delight when you take them to the famous Night Safari, laser show on the beach, and the River Safari.
Moreover, Singapore is a paradise for travelers of all kinds of budget.
Bangalore
Bangalore, the garden city in India wears a festive look in January because the weather is the friendliest in January among all other Indian cities that will be shivering almost all day.
Bangalore's January temperature will be around 27 deg C during the day and the nighttime temperature will drop down to 14 Deg C.
Bangalore is considered the biggest winter escapes in India.
While there are numerous tourist landmarks in Bangalore, they need not necessarily engage all age groups. Nonetheless, the act of traveling through the length and breadth of Bangalore will give more pleasure because of enjoyable weather.
The cost of hotel accommodations, food, and local transportation in Bangalore is definitely affordable for all.
Bangalore is an excellent January vacation destination.
Costa Rica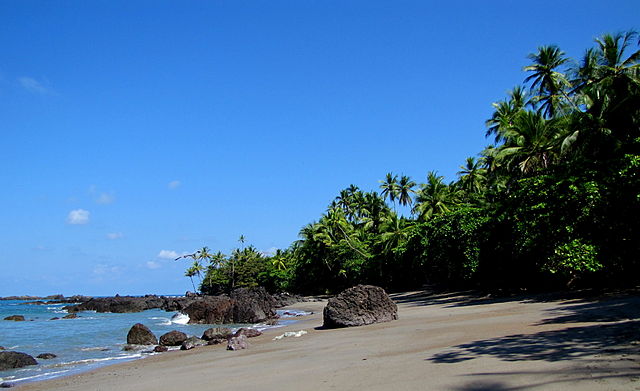 Costa Rica is a wonderful place to visit in January. In fact, the best time to tour this Central American country is from December to April.
Costa Rica's natural attractions and summer festivals are too many to list out. You can enter deep in the enthralling tropical rain forests, enjoy stunning beaches, and go hiking in the world-famous 280 km long Camino de Costa Rica. This is no ordinary hiking trail, buddy. If you have the time and energy to walk through the entire 280 km, you can see the Caribbean Sea,  Tortuguero Canals, lush green mountains, and dormant volcanoes.
Some more tourist landmarks that you should not miss in Costa Rica include:
Barbilla National Park
Irazu Volcanos
Coffee plantations
Never seen wildlife in the Corcovado National Park
La Paz Waterfall Gardens
Monteverde Cloud Forest Reserve
Arenal Volcano,
Poás Volcano Crater
Nicoya Peninsula
Try to stay in a cute but naturally beautiful town called Jaco to witness the true Latin American life and eat their uncluttered cuisine.
Alternatively, San Jose, the capital of Costa Rica offers world-class hotels and fine restaurants.
Peru
The summer starts in three days in Peru. That's why Peru is a wonderful winter escape. If you have heard of the grand Amazon rainforests, the majestic Andes mountain range, crocodile-infested Amazon River-the world's second-longest river (a mind-boggling 6400 km length),   the intriguing Inca Civilization, and the enthralling bird species of Andes, you should book your cheap flights tickets to Lima, the capital of Peru, now.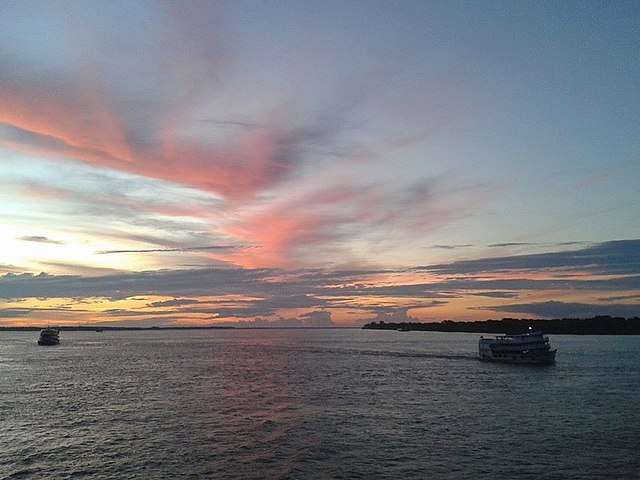 Lima in the night.
The Andes Mountain range is a habitat for over 1000 species of birds alone and it just too beautiful to ignore. The mountains' slopes are covered by thick cloud-forests, home to a large range of mammals and reptiles.
Peru in January is nothing short of a paradise. The sunny villages and cities, the beautiful women, exotic cuisine make Peru, one of the best places to visit in January.
Seychelles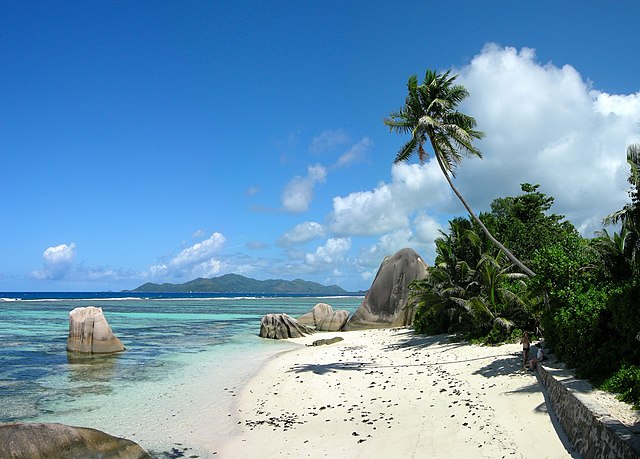 Aren't you instantly excited when you hear Seychelles? Seychelles islands have all the charms of Africa such as the sunny climate, incredible food, gorgeous beaches, and an absolutely laid-back tropical island life.
Seychelles is an archipelago comprising as many as 115 islands! You should know that not all of them are inhabited. Have you ever read about visiting an uninhabited Indian Ocean island? You can visit many of them if you tour the Seychelles Islands at any time of the year.
However, Seychelles is an excellent January vacation destination.
Reaching Seychelles, especially by ship can be an unforgettable experience because of the long-distance you have to cover. The African mainland is some 1500 km away from Victoria, the capital city of Seychelles.
The cuisine is diverse but of late, the Indian cuisine has caught the fancy of the European tourists to Seychelles.
Tourism is a big money earner for Seychelles. The ever-growing tourism paved way for the construction of luxury beach resorts built in European style and standards.
Australia
Well, travel to any city in Australia in January because it is summertime there. Adelaide is cruelly hot whereas Melbourne and Sydney are pleasant immediately after Christmas.
Plan a trip to New South  Wales, the most visited state in Australia by tourists.
Queensland has the most number of attractions in Australia and it is recommended to tour Queensland in January.
Australia is a vast country and distinctly diverse. Tasmanian region and the Western Australian cities attract tourists in large numbers during January because of perfect sunny weather that is not too hot.
My choice of visit in January will be Brisbane, the capital of Queensland.
Tanzania
This East African nation is one of the top places to visit in January. In fact, I would say, Tanzania is good to visit any time of the year.
Tanzania is one of the largest attractors of African safari enthusiasts. It is the land of incredible game parks where wildlife watching is the ultimate thing to do.
Additionally, Tanzania comprises stunning lakes as it is part of the African Great Lakes region. The biggest lake in this region is Lake Victoria, one of the prime attractions in Tanzania.
https://upload.wikimedia.org/wikipedia/commons/0/0e/Lake_Victoria.JPG
The second big attraction in Tanzania is Mount Kilimanjaro.
The Serengeti National Park is the world's foremost center for African wild animals watching.
Tanzania's natural attractions are too many that would demand more than a week from you.
Since Tanzania is one of the world's biggest wildlife watching centers, places to stay include mostly forest lodges, cabins, and camps. The amenities won't be 5-star standard but you won't mind its lacuna because you will still be comfortable.
Moreover, the food of Africa will knock you down (either way). You will start enjoying African cuisine after a couple of meals.
Bali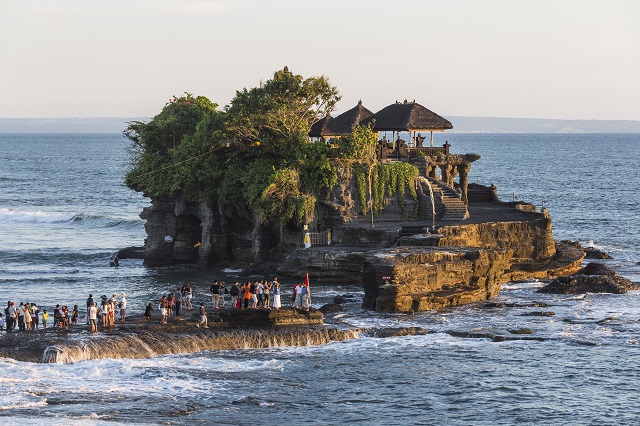 Bali is the evergreen January vacation destination in the world. The weather will be pleasant in January. It will be sunny but won't be too hot.
Bali is liked for its beautiful beaches, rice terraces, water sports, and delicious food.
In addition, the local Indonesian culture will captivate everyone. Their arts and dance are unique to watch.
Bali's coast and its neighboring islands are world-famous for exotic corals and never-seen marine life.
The Ubud Monkey Forest in Bali is a not-to-be-missed tourist attraction. You will need half a day to see around this incredible tourist spot in Bali.
Bali is always crowded with tourists, even from as far as Scandinavia. Tourism plays a vital role in Bali's economy.
The staying options in Bali include spectacular beach resorts, forest hotels, and luxury seafront bungalows, and floating villas.
Nevis
I think I should say 'Nevis and St.Kitts' as both these two Caribbean Islands comprise a single nation
There are numerous islands in the Caribbean Sea and every one of them should find a place in the top places to visit in January. I chose Nevis Island because it is not too crowded.
As a tourist to visit Nevis in January, you don't find many things to do but the cute island is a perfect relaxing center.
The life would stand still in Nevis. At least, that's what you will feel though things move on, especially after 5 pm when the beaches become alive with delighted screams.
The seafood cooked in a typical Spanish way and the popular Caribbean rum and beer, the beautiful beaches, visiting islands that are close to Nevis, and trekking are some of the things to do in Nevis when you chose the island as your January vacation destination.
Italian Islands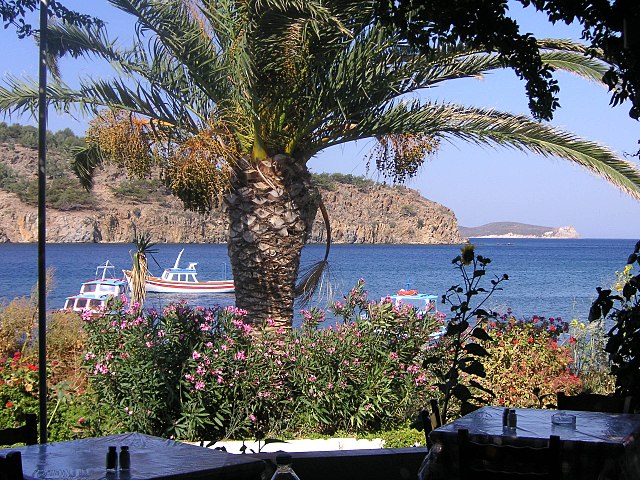 Since there are 450 islands that belong to Italy, I just mentioned "Italian Islands' as some of the top places to visit in January. You can choose anyone based on your interest. However, the act of selecting the Italian Island to visit in January is really tough as every island of Italy is too beautiful to ignore.
For example, if you are presented with the following top choices of Italian islands, what would you choose?
Apart from the natural beauty and stunning location of the Italian islands, you would instantly fall in love with the laid-back life of Italy and its range of splendid wines.
So, there are some of the top places to visit in January. You can append to this endlessly as per your present location. Do that by commenting below and I would cover them in another list of best places to visit in January.