The search for romantic getaways is done not only by just married couples. As long as there is romance in the air between spouses, they can escape to amorous retreats that promise uninterrupted privacy plus the surroundings that kindle the romance in them.
Not many people remember to take their spouse to such places where the man can show off his achievement skills such as
 climbing a tough mountain
Swimming in a river against the current
See, even places of Adventuristic locations can also be considered as romantic getaways.
Actually, there is no dearth of destinations of privacy in the U.S. Umpteen number of peaceful locations and secluded retreats can be found for a perfect recapture of lost love.
If you have the inclination, then, here are the US's ten incredibly peaceful locations for couples.
Romantic getaways include:
Private beach resorts
Floating villas
Treehouses
Forest lodges
Campgrounds
RV parks
Lakefront cottages
Health rejuvenation retreats
The key to selecting destinations for couples is not to look at the watch, not even wait to hear the dinner bells.
Here are my 10 excellent locations as romantic getaways in the United States.
10 Incredible Romantic Getaways in US
Nantucket Island
Lake Tahoe
Honolulu
Cancun, Mexico
Castles and Forts
Naples, Florida
Shenandoah National Park, Virginia
Beach Club Resort & Spa, Alabama
Little Palm Island, Florida
Isle au Haut, Maine
10 Most Beautiful Romantic Getaways
Nantucket Island
Don't fret; this pretty island with sunny beaches is not for off from a big town. Cape Cod in the state of Massachusetts is your first point of destination. From Cape Cod, ferries hurry between the mainland and Nantucket Island that is located only 50 km away.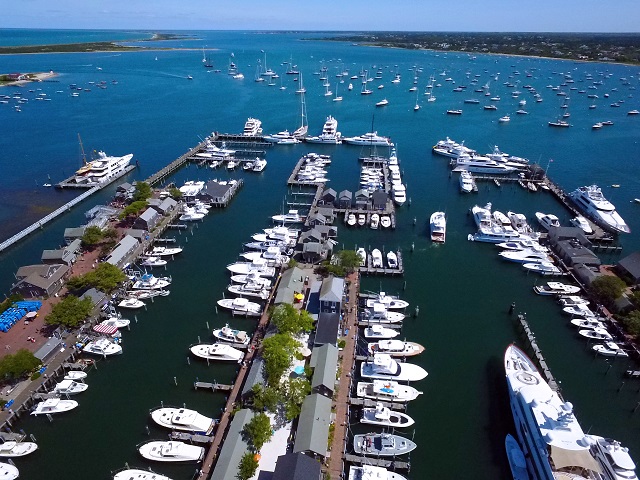 So, no worries about crossing the high seas.
Destinations for couples are best found in a locality called 'Squam' in Nantucket. Another ideal place to find a resort in Nantucket is Siasconset.
Lake Tahoe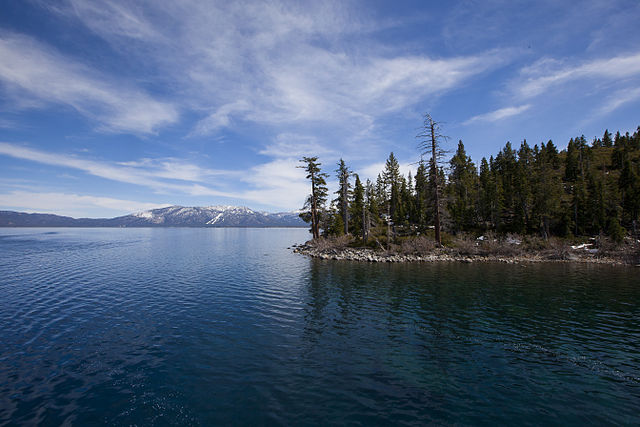 This Californian romantic getaway is extremely popular among all age groups but I would say it is naturally made for couples, irrespective of when they wedded.
Lake Tahoe is too large a water body to be confined in one state. The romantic part of Lake Tahoe lies in the Sierra Nevada range in the state of Nevada.
For people to rediscover their fading love and care for their spouse, Lake Tahoe is certainly one of the top destinations for couples. The place is loaded with amorous retreats, lakeside cottages, and rustic but luxury hotels.
The surrounding forests and trekking trails provide ample shade to sit quietly and enjoy a light sandwich and a beer.
Water sports availability can tempt the man to impress his wife with his rowing and water-skiing skills.
If you are a honeymooner,  book your stay in one of the following beautiful resorts.
Mourelatos Lakeshore Resort
Zephyr Cove Resort
If you want 100% privacy and are ready to make your own arrangements for food, try to find an idyllic cabin that promises absolute seclusion.
There is no better way than to stay in a wooded cabin as an amorous retreat. I think 'retreat' is an ideal synonym for 'getaway'.
What do you say?
Honolulu
It is not for no reason that so many romantic movie scenes were shot in the Hawaiian capital city Honolulu.  Hawaii has hundreds of spots that ooze romance and certainly, Honolulu is one among such beautiful destination for couples, especially for the just married.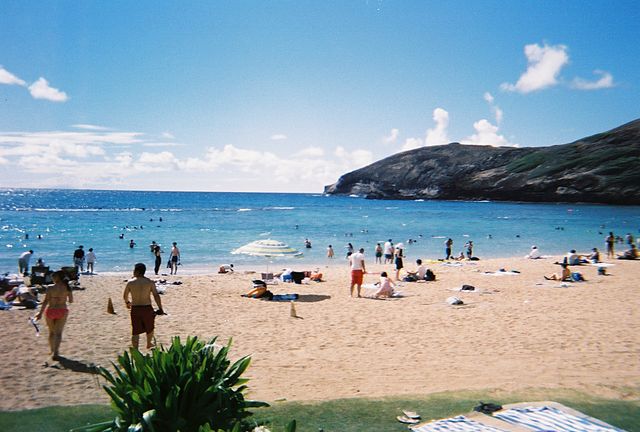 I read a long time ago that once a couple goes to Honolulu for their first honeymoon, they are likely to stay loyal not only to each other but to the city of  Honolulu city as well. The proof of this strange belief is their annual return to Honolulu.  Convincing-eh?
Beaches and beaches, stretching into miles of unexplored romantic spots attract large crowds of married and about-to-get-married couples.
In spite of being the capital city of Hawaii, it is still a tropical paradise in the middle of nowhere in the Pacific Ocean.
You can enjoy all the hustles and bustles of a big city and still can appreciate the smell of a romantic island where the local culture will be so much refreshing.
Visiting Hawaii is a dream for millions of people; what about you? Won't you wish to spend a long evening in the world-famous Waikiki Beach where roaming as a single is a crime?
The famous tourist landmarks of Honolulu such as China Town ( Nuʻuanu Avenue), Alakea Street, Hotel Street, and Queen Street are always filled with casually dressed men and women; boys and girls.
Honolulu is too big a city in Hawaii and as such, there are simply hundreds of options to stay with your spouse. There is something for every budget in Honolulu.
Remember this choice when you plan a trip to Honolulu. Turtle Bay Resort is a breathtaking place to spend your romantic vacation in Hawaii.
Cancun, Mexico
Mexico may not be a part of the United States politically but for all practical purposes, Mexico is an extension of America's west coast.
Mexico's biggest attractions include Cancun that is famous as a romantic getaway even for the die-hard Americans. Their love for Mexico is similar to their passion for Hawaii because of great stretches of sunny beaches and mouth-watering Mexican food.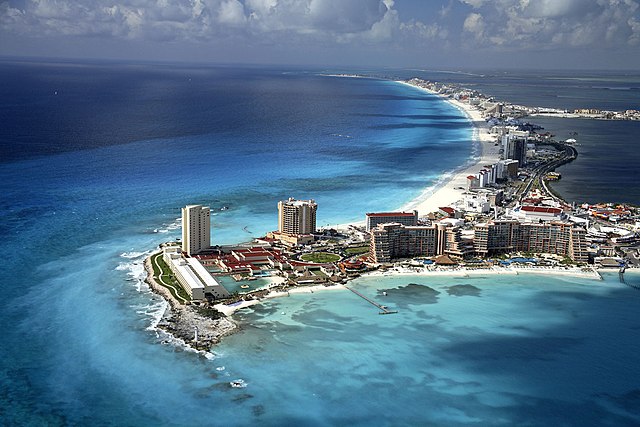 Next to Las Vegas, Mexico's Cancun attracts a huge number of tourists from mainland America. Cancun city is on the shores of the evergreen Caribbean Sea. Hence, you can imagine the fascination for Cancun as an amorous retreat.
To serve the needs of honeymooners and lovers, there are roughly about 30 fantastic retreats in Cancun. They are named as wellness resorts, spa resorts, yoga retreats, and so on.
Among them, Nizuc Spa Resort offers a breathtaking view of the Caribbean Sea.
These romantic getaways in Cancun command excellent occupancy.
Castles and Forts in US
What is a better way to start your romantic life immediately after the wedding by spending a couple of days in a medieval castle or an ancient fort that has been turned into a staycation destination now?
Will staying in royal manors benefit people? Is there such a thing as a 'cloud of romance' that enshroud honeymooners?
Well, have your imagination in a way that inspires you but choose a castle to stay with your spouse for your first honeymoon in the U.S.
There are several castles in America that were built by the royal families for their own stay but in the later years, they were transformed into classic hotels with boarding.
I recommend the following four castles on beautiful grounds.
Biltmore Estate, Asheville, North Carolina
Bettendorf Castle  Fox River Grove, Illinois
Oheka Castle, New York
Highlands Castle New York
Naples, Florida
Yes, there is a city called 'Naples' in the U.S.. It is in Florida state, the highest visited tourist destination in America.
There is simply no dearth of romantic getaways in Florida. It is too big a state in the U.S. and is blessed with hundreds of 'keys and islands that also are great destinations for couples.
Naples is home to several natural reserves and wildlife sanctuaries. Such places of natural beauty are filled with crevices and shades for open-space-privacy-seeking couples.
I found several spa resorts, gold hotels, and beach retreats in Naples, Florida that are good as amorous retreats.
Some hot recommendations of romantic getaways in Naples, Florida are:
Laplaya Beach Resort
Naples Bay Resort
Edgewater Beach Hotel
A lengthy (16 km) beach facing the Gulf of Mexico forever dotted with relaxing couples. I don't think you can spot anyone wandering alone on the beaches of Naples, Florida.
The pier on the Gulf of Mexico is a great romantic place to linger for as long as you like.
https://upload.wikimedia.org/wikipedia/commons/thumb/f/f4/I_Naples%2C_FL.jpg/568px-I_Naples%2C_FL.jpg
Naples Pier
A promenade full of shops selling souvenirs and memorabilia in Naples is an excellent place to while away the time as well as collecting some gifts for friends and families back home.
Shenandoah National Park, Virginia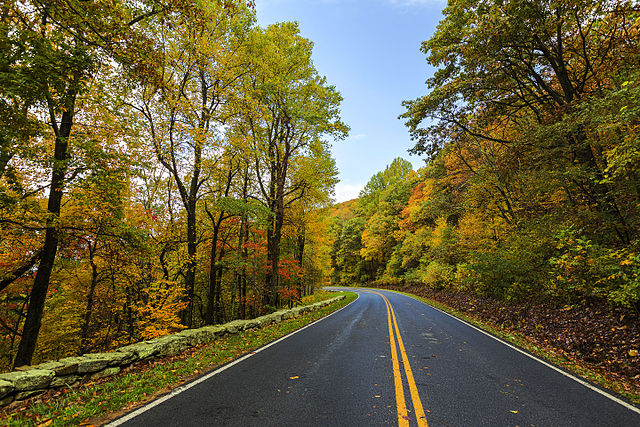 I think the above 'skyline drive' running through the Shenandoah National Park, Virginia is a clue what is in store for people who are looking for romantic getaways. You must have heard of the 'Blue Ridge Mountain' range in the U.S. The Shenandoah National Park comprises fantastic mountains.
Strangely, honeymooners to Shenandoah National Park choose to stay in luxury camps because the large tracts (320 sq/km) of wilderness excite them and also give privacy.
There are cabins on the banks of the Shenandoah River that are great stays.
The national park has spellbinding waterfalls, lovely canyons, and green-covered mountains that offer pleasant weather.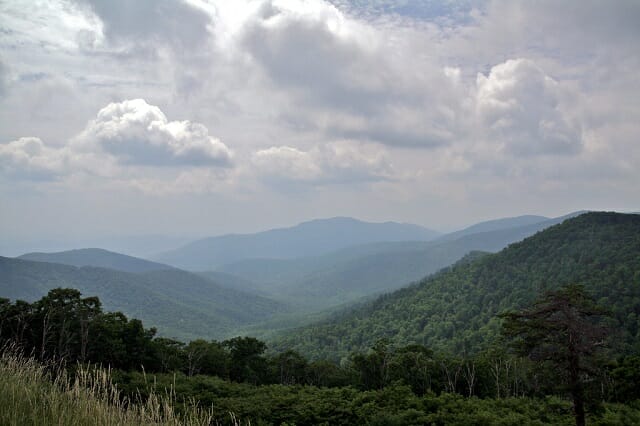 You can also opt to spend your first few nights after your wedding in the Massanutten Lodge at Skyland Resort.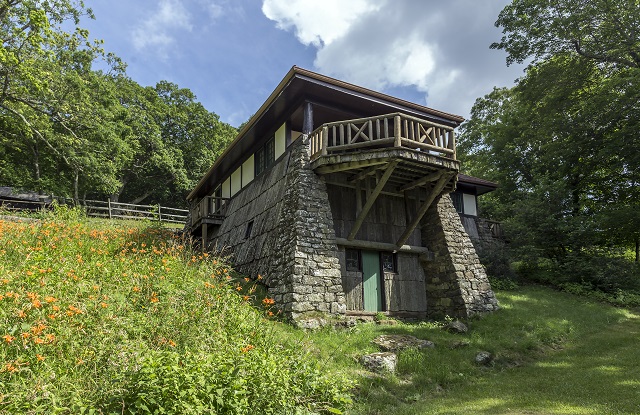 Virginia has several destinations for couples but the Shenandoah National Park offers too many options to begin your love life.
Beach Club Resort & Spa, Alabama
I know Alabama is one of the least visited tourist states in the U.S. Hey, there are people living in the state and they get married-right? For such newly wedded couples, there are quite a few numbers of romantic getaways. The Beach Club Resort and Spa in Gulf Shores in Alabama looks spectacular to me.
The resort occupies over 80 acres of beach space in the Gulf of Mexico. The resort offers private beaches for its guests and I am sure, as a honeymooner, you would love the idea of spending the first few days of your married life on a private beach.
You can opt to stay in a seafront condominium or select an individual cottage.
They have an unresponsive website; so, you better contact the hotel through their social media presence.
Little Palm Island, Florida
Have you ever thought of snorkeling together with your girlfriend? You both need not be great swimmers to snorkel, folks.
There is a private island off Florida's coast in the U.S. These small islands named as 'Florida Keys' because they located in the Florida Strait that separates the Gulf of Mexico and the Atlantic Ocean.
Little Palm Island is a resort key. The luxury resort offers 30 stunning rooms with a private sea-facing veranda for most of the rooms.
Imagine a romantic getaway on an island in the U.S. that is not far off from mainland Florida. You will cover most of the distance by the road connecting several Florida keys. Finally, you will board a seaplane to land on Little Pam Island.
Have a look at the resort through their website and you will understand why it is rated as one of the best amorous retreats in the U.S.
Isle au Haut, Maine
Isle au Haut is again an island in the United States but very close to mainland Maine. You can take a ferry to this cute romantic getaway from Maine's Penobscot Bay.
The total population in this small American island must be around 100 only.
However, there are more than 10 hotels to stay on the  Isle au Haut. Surely, none of the permanent residents of the islet would stay in a hotel-right?
This means, tourists, mainly honeymooners throng the isle, to spend quality time together. I believe some people go there to get wedded and eventually spend their honeymoon.
The Acadia National Park spreads over some portion of the Isle au Haut.
The United States is the most blessed continent in the world in terms of diverse natural beauty. There are simply hundreds of beautiful places that are too good as destinations for couples.