Here is a big list of unique things to do in Sydney and exciting places to see in Sydney, Australia. This post will prove to be your ultimate guide to tour Sydney and its neighborhoods in a week. Firstly, let us see to do most memorable unique things to do in Sydney.
Overview of Sydney
Sydney city is a sprawling metropolitan city in Australia. It is also the capital of New South Wales, one of the states of Australia.
New South Wales state together with its capital Sydney are located on the eastern coast of Australia, facing the giant Pacific Ocean.
20 most memorable unique things to do in Sydney
Let us now go over the large list of visiting the attractions of Sydney and see what can a tourist do in Sydney and its neighborhood.
Unique Things to Do in Sydney: Sculpture by the sea
Of course, Sydney's attractions keep changing. I mean, depending upon the time of your visit to Sydney, some new things to do would become a trend because of an event or a national festival.
For example, there is a sculpture festival held in Sydney during spring and it lasts almost up to the beginning of the 'fall' season' ( until 31st August 2020).
The annual arts event is also known as "Sculpture by the Sea" because the long show is held in Sydney's famous Tamarama Beach.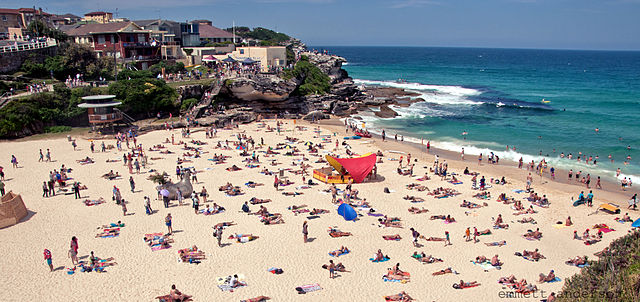 Furthermore, Tourists throng the beach and jostle each other for a glimpse of the installed sculptures.
Additionally, Australia's top art critics also vie with each other to view the artworks and write the first review.
Memorable Things to Do in Sydney: Ferry ride in Sydney Harbor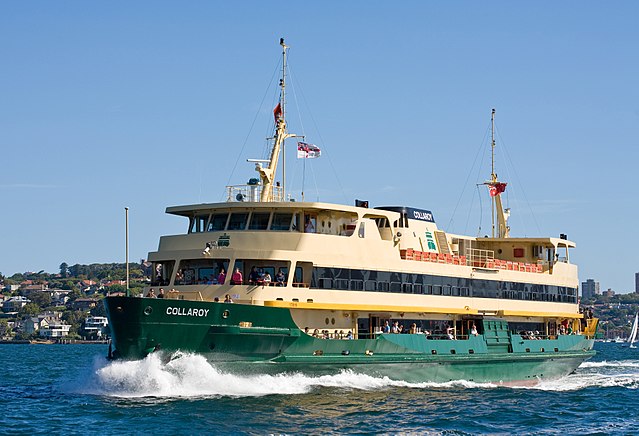 One of Australia's topmost attractions is Sydney Harbor.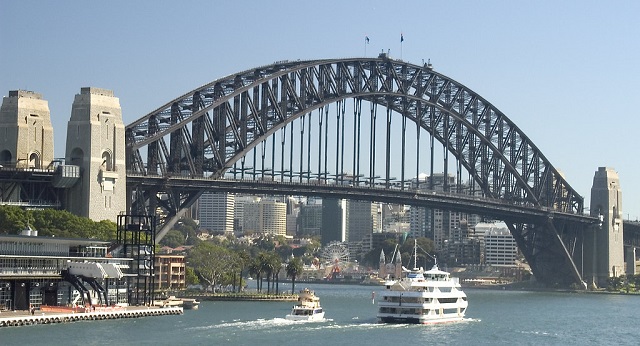 The unique things to do in Sydney when you land in Sydney as a tourist is to pay a visit to the iconic Sydney Harbor. Together with The Manly Ferry ride is a joy a ride in the Sydney Harbor area. During your joy ride on the fast ferry, the guide will point out all the important tourist landmarks of Sydney that include:
The Opera House
Circular Quay
Beautiful beaches of Sydney
Passenger Terminal of Sydney
Bennelong Point
Sydney Cove
Garden Island
Fort Denison
Shark Island
Clark Island
North Head
South Head
Middle Head
Taronga Zoo
Little Sirius Cove
The unique things to do in Sydney list goes on. Of course, You can see and appreciate so many fantastic places in Sydney during your Manly Ferry ride starting from one of Sydney Harbor's several wharves.
You can also make a mental note of the attractions that you like to explore in detail and plan accordingly.
Do you know?
Do you know the residents of Sydney are called "Sydneysiders"?
Beach Trekking
The Australian's are passionate about their beaches and the Sydneysiders are no exception. They frequently hit the lengthy Sydney coast with an intention to go trekking from one major point to another.
The most trekked upon trail in Sydney is between Manly and Spit.
The entire distance measures nearly 9 km and usually ends at the point of Grotto Point Aboriginal engravings.
The trekking trail covers walking on sand dunes and climbing the rocky stairs. It is certainly a strenuous walk but it is worth the trouble because of lovely views all along the coastal trekking trail.
Roam across the Sydney Harbor bridge
Don't feel shy about trying your steel girders climbing skills by going up the Sydney Harbor bridge. Every tourist would do that. It is one of the unique things to do in Sydney.
As you go up on the ladder, the Pacific Ocean far below will goad you to take a plunge in it but don't yield to your cravings, buddy!
Hot air balloon ride- One of the Unique Things to Do in Sydney
Have you ever looked down the Sydney city from a hot air balloon? It is one of the thrilling unique things to do in Sydney.
Watch Sydney's skyscrapers, scream at the aerial view of the blue mountains, enjoy the navy blue of the Pacific below as you ride inside the basket of a hot air balloon.
Approach any Sydney city tour operator and he will tell you how to book your vantage place inside the balloon's basket.
Remember, the hot air balloon ride starts as early as 4 am so that you can capture the brilliant sunrise on your mobile camera.
The exciting hot air balloon ride in Sydney lasts for memorable three hours.
Dharawal Nation Park, Sydney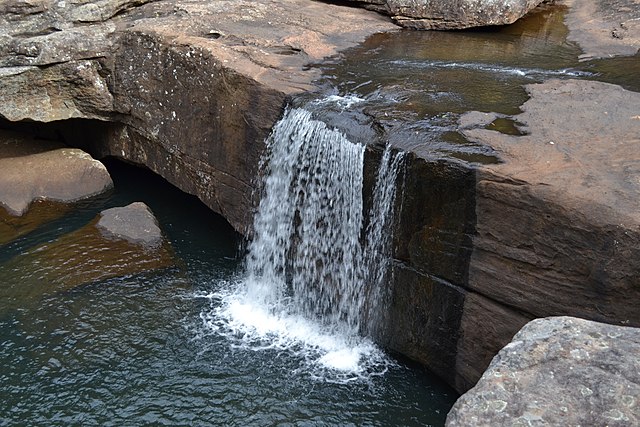 As part of your one-day tour of Sydney, you will visit the large Dharawal National Park. It is located close to Sydney at 50 km away.
Inside the national park, you will come across a few mountain ranges. There are stunning abysses interspersed with quaint waterfalls.
Walk through the Rainforest with your guide. Spot the celebrated Aussie wildlife such as kangaroos, wallabies, and koalas.
Another very rare wildlife in Australia is the Tiger Quoll. If you are lucky, it will present itself before you.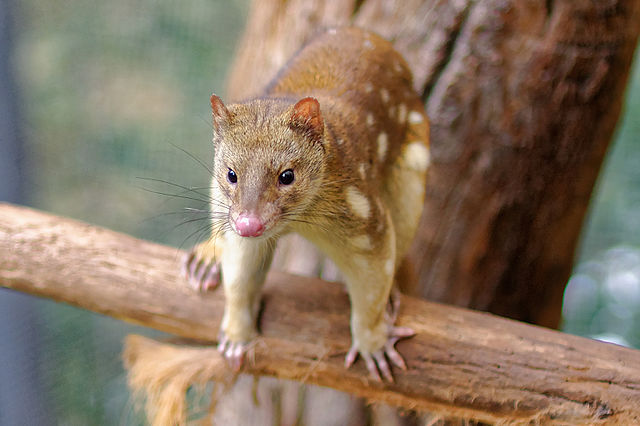 The swamps inside the Dharawal National Park is also home to numerous reptiles and insects.
If you are not afraid of bats, you can see several species of them inside the jungles.
Wendy's Secret Garden, Sydney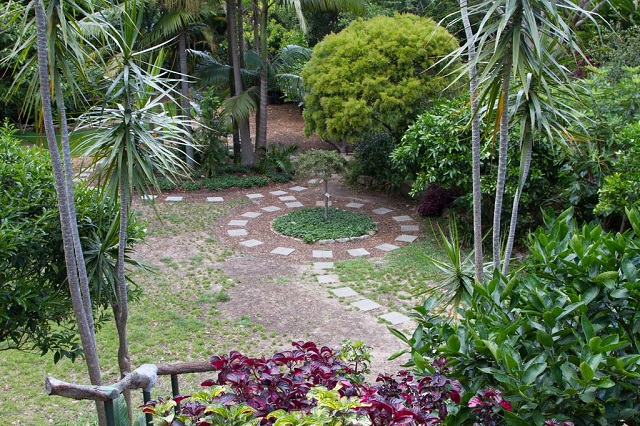 I have no idea why it is called a secret garden. It is located at Lavender Bay, Sydney.
I think the beautifully landscaped garden is partly a private party and some part of it is open to the public. Is it why it is called a secret garden?
Nevertheless, Wendy's secret garden is a unique attraction in Sydney. Most of the city tour organizers of Sydney would include a trip to the secret garden in the itinerary.
The secret garden offers uninterrupted views of the Sydney harbor.
Moreover, the flora of the garden and its creative landscape will make you reluctant to leave the place in a hurry.
Go with crowd, buddy! You have nothing to lose.
Standup paddle boating, Unique thing to do in Sydney
I think standup paddle boating and kayaking are almost similar except that in kayaks, you kneel down on the deck. Both the water sports involve surging the boat by using paddles.
This exciting water sport is available in Bondi Beach, in the wee hours of the morning.
In addition to paddle boating, Bondi Beach is the most visited beach in Sydney by the swimming enthusiasts. It is like playing cricket in Lord's cricket ground in London.
https://freeaussiestock.com/free/New_South_Wales/sydney/slides/bondi_baths.jpg
The special swimming pool here is built in such a way so that it has waves similar to the sea. This is one of the must visit unique things to do in Sydney.
Sea Life Aquarium, Sydney
Don't just brush it off as if it is a routine aquarium with a few fish swimming behind glass panes of fish tanks.
This aquarium is something big, buddy, and very special. Sea Life aquarium in Sydney is listed in the top 10 unique things to do in Sydney. The long queue outside the ticket counter is ample proof of its popularity.
In the video above, did you notice the giant turtles, stingrays, sharks, and even penguins? This plus the range of small to medium size fish, jellyfish and so many species of exotic marine creatures will engage you for about three hours in Sydney!
For the sake of tourists, the whole aquarium is divided into theme zones numbering fourteen.
Some of the zones are:
Shark Walk
Great Barrier Reef
Jurassic Seas
Sydney helicopter tours
Even novice and casual tourists would not fail to notice the beautiful architecture of Sydney city. The Opera House in Sydney is the finest example of Sydney's innovative architecture.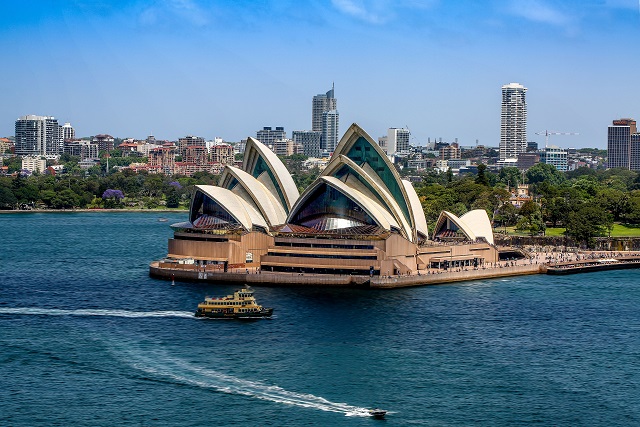 Apart from this quayside beauty, there are countless skyscrapers in Sydney that demand a second glance.
A tour of Sydney city in a helicopter is an ideal way to admire Sydney's beauty.
The sight of oceans below, the Sydney harbor bridge, the majestic Blue Mountains, the small islands, Botany Bay, and the Bondi Beach offer gorgeous views from high above.
Inquire around for the best Air & Heli Tours of Sydney and settle for the heli tour as per your convenient time. A heli tour of Sydney is an exciting thing to.
Royal National Park, Sydney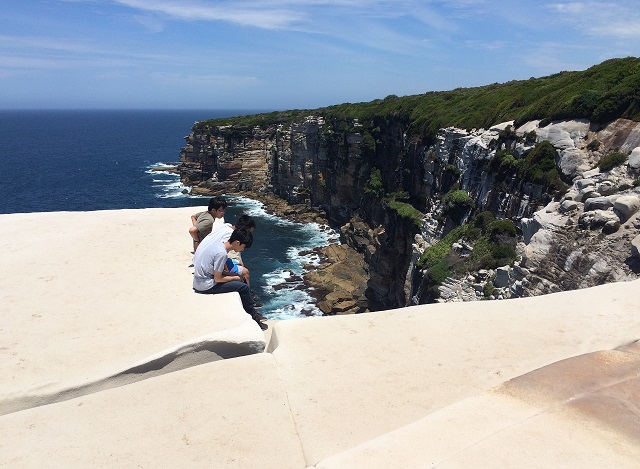 Royal National Park in Sydney is a must-see unique  tourist attraction of Sydney. The majority of the park lies on the Sydney coast. Above all the landscape is certainly diverse, the prominent being tall and rugged cliffs overlooking the Pacific Ocean.
(Are you reminded of the Cinque Terre of Italy)
Other landscape of the Royal National Park includes:
Deserted Beaches
Eucalyptus groves
Bushland
Tropical Forest
Trekking is passionately pursued by the native Aussies in this national park. Therefore, they are lured by the fantastic viewpoints (example Bungoona Lookout), beautiful birds, and several species of the tall eucalyptus. This is the first time I came to know the eucalyptus has more than one species.
If you are a bird lover, you will be able to spot the famous Australian Kookaburras and the very rare 'Black Cockatoo'.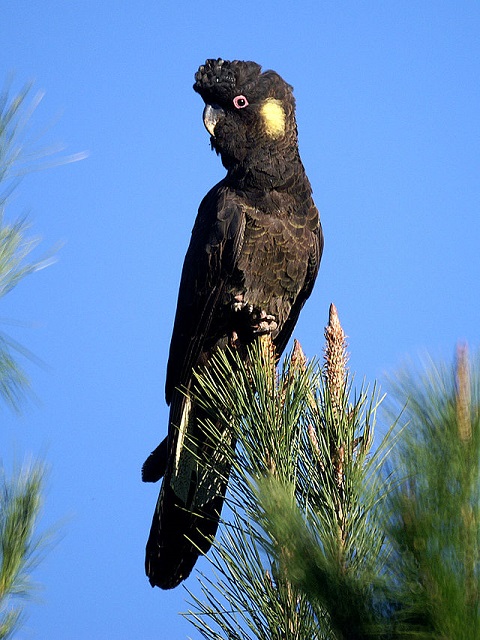 Have you ever heard of the hearty laughter of a bird in the wild?
Listen to this amazing Kookaburra's laugh.
Isn't that incredible?
Trivia:
Do you know this Royal National Park is almost as old as the Yellowstone National park in the United States?
Royal National Park contains a wide variety of terrains.
See the rare sight of eucalyptus flowers.
Wedding Cake Rock
See how white the huge suspended rock is! Probably that is why it earned the name 'wedding' attached to it. Therefore the Wedding Cake Rock inside the Royal National Park is an important place to see in Sydney.
Stay inside a bubble One of the Unique things to Do in Sydney
One of the most memorable nights in your life will be staying inside a bubble! Are you curious about the 'bubble tent'? The video below will speak volumes of what a bubble tent is and how do you spend a night inside the bubble tent.
The bubble tent escape as it is termed is located in Capertee Valley, near Sydney.
Each bubble tent is fully transparent, boss!  For instance You will have a 360-degree view and also stars above will also have a clear view of you lying on your cozy bed.
If you are staying for a week in Sydney, then, look at these options of unique things to do in Sydney.
A trip to see the Scenic World.
I think the name is suggestive of what can you experience during this trip. The scenic world trip also offers some exciting activities such as:
Scenic Railway
Most Scenic Walkway
Beautiful Scenic Skyway
 Scenic Cableway
Visit the Fairlight Beach-a snorkeling point
Go to Cockatoo Island and book a glamp (glamorous camp)
Barangaroo Reserve
Darling Harbor-find great shops and eateries
Sydney Tower
Taronga Zoo
Hyde Park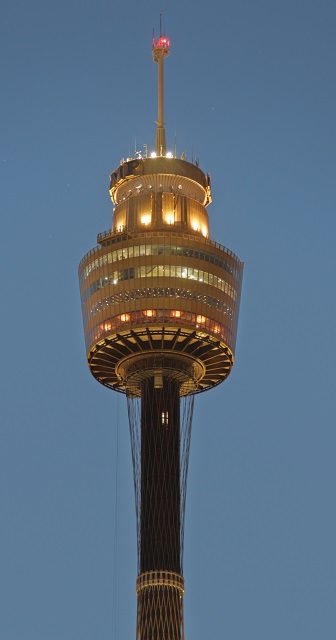 I am sure you can do all these top 20 Unique things to do in Sydney if you stay for a full seven days.
You have to visit several top markets in Sydney to shop to your heart's content.
In Conclusion, I will write a separate blog post covering the other unique things to do in Sydney like the various markets of Sydney later this week. There fore wait for it.