What can you do in Day Tour Washington DC?
I hope to take a day tour Washington DC next month. I did research on what can you do and what not do in Washington DC, the center of world power.
The results of my research surprised me because there were more of 'what not to do in Washington DC' that I did not expect.
I thought America will welcome a tourist but somehow, Washington DC is an exception.
Nevertheless, that won't jeopardize my plans and I am going ahead with it. In this blog post, I am sharing a number of interesting things to do in Day Tour Washington DC.
In between, I will also caution you about a few 'not to do in Washington DC' the capital of the U.S.
What can you do in Day Tour Washington DC?
Washington DC is more for history buffs and less for the current generation. Of course, there are swanky cafes, huge shopping malls, busy window-shopping streets but I reckon the museums and monuments of Washington DC steal the limelight.
Jefferson Memorial
A few of my friends living near Washington DC advised me to go and see the Jefferson Memorial first as I am likely to miss it out among other wonderful monuments of the capital of America.
Thomas Jefferson was one of the distinguished presidents of the U.S. He is regarded as one of the founders of America.
The Jefferson Memorial would instantly remind us of the Parthenon , the temple of Athena in Greece.
To be a part of the great American history, I intend to heed the advice of my friends and see that my first stop in Washington DC is at the Jefferson Memorial.
The Capitol
Who doesn't recognize this imposing building located in Capitol Hill, Washington DC?
It is where the eminent congressmen of the United States meet. Some of the most important decisions have been given birth in this building.
The Capitol Building is the second most important tourist landmark in Washington DC; the first places always go to the White House, the home of the American President.
Day Tour Washington DC- Smithsonian Institute
I hold high regards for this esteemed research institute of the U.S. It was established in 1846 as a museum and library.
Some of the world's greatest innovations originated from Smithsonian Institute.
In addition, as many as a mindboggling 30 million people visit the Smithsonian.
Day Tour Washington DC- National Mall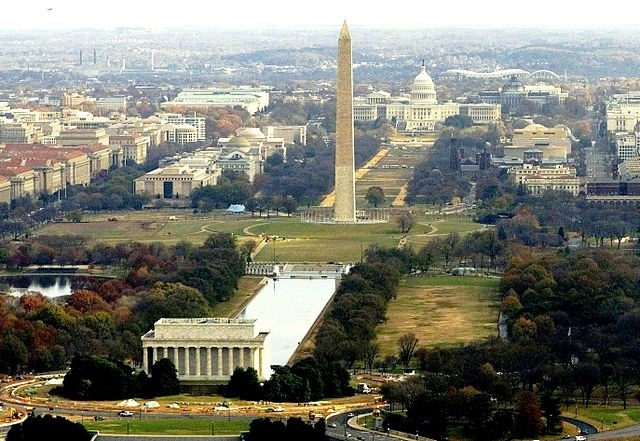 This is not a shopping mall, buddy! It is a mall of historic monuments of America reminding the visitors some of the rich parts of American history.
What can you see in the National mall, Washington DC?
The Lincoln Memorial
Washington Monument
The Capitol
The White House
The National Museum of American History
I believe there are many more museums and art galleries inside the sprawling campus of National Mall in Washington DC.
So, this is a kind of 'one-stop' attraction of several American monuments. If you keep this at the top of your 'to-do list in Washington DC', you would have almost finished 50% of your day tour Washington DC.
Mark the national Mall as the first thing to do in Washington DC.
Use metro rail
A day tour Washington DC cannot be accomplished if your mode of transportation is a car. The traffic in the capital of the U.S will shock you.
Added to the owes of traffic,  finding a parking space for your car is a herculean task.
Therefore, use the ubiquitous metro of Washington DC.
The metro railway stations in Washington DC are conveniently located near most of the tourist landmarks.
Additionally, metros are faster and pollution free.
Pentagon City Mall
Well, it is a must-see place in Washington DC. It is the city's pride. It is huge beyond imagination.
What can you buy in Pentagon City Mall?
Only fashion dresses, mate; the fashion mall is invariably for the women. It is expensive but I would still go and spend some time there.
Hey, after all, I have to boast about my day tour Washington DC back home-eh?
Day Tour Washington DC: George Town Shopping
What shops are in Georgetown DC?
My next stop in Washington DC as part of my day tour Washington DC will be Georgetown Park.
The shops at George Town are generally pocket-friendly.
Moreover, there are plenty of fun things to do in George Town area of DC that include restaurants, coffee shops, and parks.
What can you buy in George Town?
Oh, you can buy all American goods as well as the curios made in China and in Korea.
Shop for attractively packed nuts, coffees, and chocolates.
For souvenirs, you can buy diamond ornaments including cufflinks.
In addition, Books shops will lure you. If you are a book lover, you may end up with a large carton of books and magazines.
Well, I think my day tour Washington DC will come to a stop at this point. I think the sun would have disappeared behind the horizon.
I would be left with a couple of more hours to wander around some more tourist landmarks in Washington DC that I will quickly mention here.
Above all, If you have a suggestion or two, leave them in the comments.
E street cinema
I have heard about the E street cinema. For a cinephile, it is certainly an interesting thing to do in day tour Washington DC.
Filter Coffeehouse
The coffee lover in me yearned for the most visited coffee shop in Washington DC. My pleasure was beyond my expectation when I unearthed a coffee house that promise filter coffee.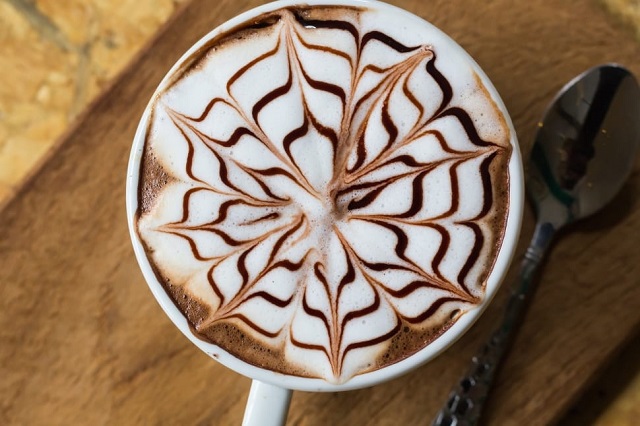 I dare to try anything different in coffee and fruit juices. And, I read this Filter Coffee House located in 1916 I Street NW, Washington, DC 20006 serves superb and aromatic Columbian coffee, one of my favorite coffees.
Therefore, I intend to grab a steaming cup of filter coffee before catching the last metro back to Virginia.
Well, what more can you do in a day tour Washington DC? If only I had another day to spend, I would reach out for some natural attraction in Washington DC's suburbs.