Please peruse this new list of beautiful travel destinations that are undeservedly underrated. When you have fully read this revealing blog post about the world's most underrated vacation spots, you would certainly strike-off Athens, Rome, Madrid, and Copenhagen from your wish list of places to see at least once in a lifetime.
Why certain breathtaking vacation spots in the world are underrated?
The reason is quite obvious, mate! The majority of us want to visit the world's most popular holiday destinations so that we don't lag behind.
In addition, underrated vacation spots lure us without any doubt but it is just that we want to go with the crowd.
Moreover, our children also compel us to take them to the highly visited places that their school friends also have visited and are boasting of.
I would dedicate this post regarding underrated vacation spots to those who:
consider themselves as special
like to explore offbeat places
Above all, enjoy traveling whimsically
What kind of travel attractions await in underrated vacation spots?
Second-tier cities
Small towns and villages that retain pristine beauty
Lakefront resorts
Underrated islands and islets
Resorts in remote corners of Rainforest
River cruise barge hotels
In addition, Rustic lodges in wildlife sanctuaries
7 Stunning Underrated Vacation Spots in the World
Are you ready to accept some of the underrated vacation spots?
Let us go!
Most Underrated Vacation Spots: Sarandë, Albania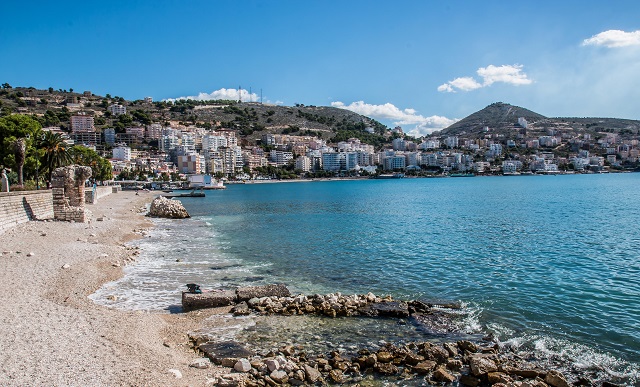 Our first stop of the list of underrated vacation spots is a beautiful coastal city. I would call it a small town rather than a city.
Sarande is a compulsory docking yard for most of the cruise ships that sail on the lovely Mediterranean Sea.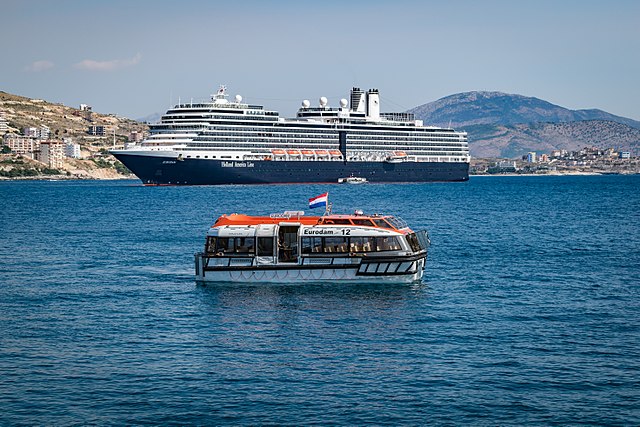 When you are in Albania that faces both the Adriatic and the Ionian Sea, you will become part of some of the most romantic history in the world.
For example, how about the following names that you might have only read in your school textbooks?
Well, these are the old-world countries that surround Albania.
What can you do in Sarande, Albania?
Just have a look at this short video clip. I think you will thank me for sharing it. In addition, It tells what you can do in Sarande.
Oh, man! Isn't that small city captivating? There is a sense of belonging when I watched the video. The uncrowded roads with negligible traffic, the sparkling Mediterranean Sea, the hills along the road overlooking the sea, shops selling fish and jewels on the quayside, In addition,  the lingering small boats: oh, this is simply bewitching to me.
Visit Corfu Island, Greece
By hopping on to one the white-painted ferry, you can wet your feet in Corfu, one of the Greek Islands. The island is just half an hour ride away from Sarande.
Go to Butrint.
It is the ruins of a stone age city that was ruled by the Romans and Greeks in the past.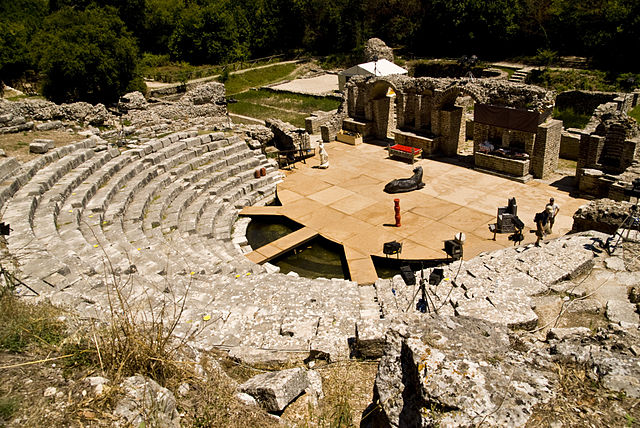 This tourist landmark of Sarande is a UNESCO World Heritage site.
Stay in one of the condominiums facing the sea and enjoy the sea view during the day. The climate is hot and conducive for a siesta. In addition, The sea breeze is an added advantage.
Go to a 16th-century landmark called  "Lëkurësi Castle" located on a hill.
Beaches of Sarande
The beaches beckon the tourists who are mostly from the bordering nations mentioned above. All the beaches of Sarande are extremely beautiful. In addition, They are drenched in glorious sunshine 10 months in a year.
Visit the following beaches in Sarande: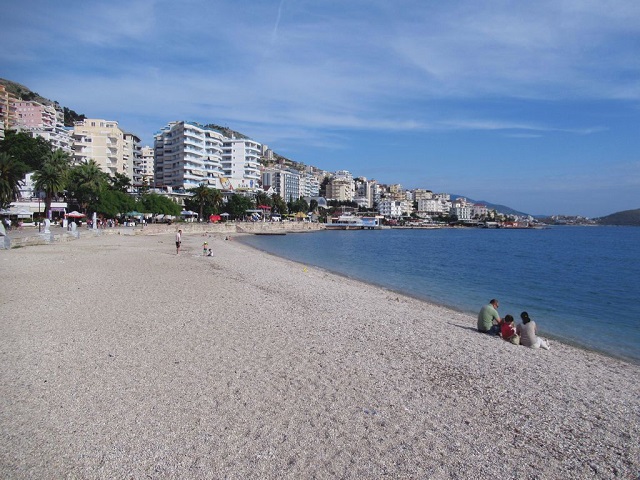 Naturally beautiful and swim-friendly beach.
Mirror Beach
Ksamili Beach
Take a bath in Syri Calter, a natural spring
Valparaíso, One of the  Most Underrated Vacation Spots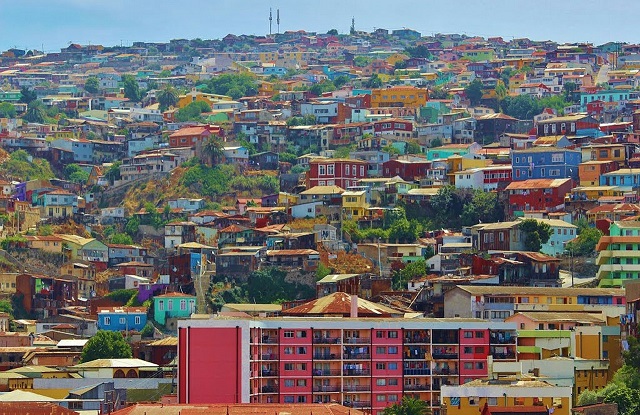 This is the identity of Valparaiso, a city in Chile, South America. Every house is painted in bright and bold colors. Since all the houses in Valparaiso are located on a steep hilly plateau, it gives a cheerful appearance to the entire city.
Valparaiso is slowly shedding its reputation as an underrated vacation spots.
The city's closely networked cobbled streets, the unique way of going up on a steep incline through the 'funicular rail', the city's ancient architecture have all forced the UNESCO to declare it as a World Heritage site status.
See an image of a funicular rail transportation.
Video clip of the funicular rail car movement.
Since every house, big or small is overlooking the mighty Pacific Ocean, the view alone is worth your holiday there.
Valparaiso has two alternative names that are:
The Jewel of the Pacific
Little San Francisco (for the friendly climate)
Do plan a trip to Valparaiso and enjoy an underrated vacation spot. You won't regret it.
Do you Know:
Do you know the Valparaiso's coastal presence invites luxury holiday cruise ships to make a two-day stop?
The culture of Chile involves several colorful festivals in a year where the captivating fireworks display in the quayside, in addition to dance and music, which are alluring.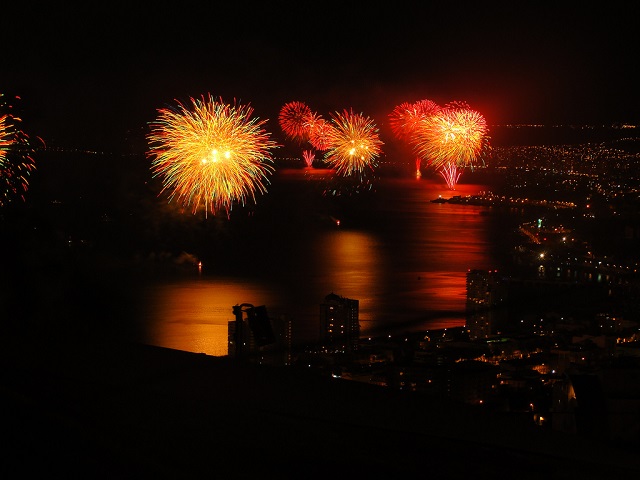 The food resembles Spanish cuisine a lot.
Lake Bohinj, Slovenia
What a splendid aerial view of Lake Bohinj! I think this one picture of the lake alone is sufficient to goad thousands of nature lovers to plan a vacation to this underrated vacation spots.
Once in a way, you need to veer away from the familiar path to discover breathtaking gems of nature. Such discoveries alone will make your holiday memorable.
The beautiful snow-clad mountain that you saw in the image above is the Julian Alps overlooking the Bohinj Valley.
Tourist to Slovenia's capital Ljubljana can make a half-a-day trip to Lake Bohinj since the distance is short (90 km only).
When they reach the destination, they are sure to let out an audible gasp. The majority of the tourists go around the entire length (4.5 km) and width (1 km) of the lake, enjoying the sight of scenic flora and the cool weather.
The Bohinj Lake is filled by the melting glaciers of the Julian Alps.
The rare fish species of the lake and the various families of submarine flora attract snorkelers to spend at least 30 minutes of swimming with the brown trout.
Tsitsikamma National Park, South Africa
You must have noticed the different landscapes in a South African national park which usually comprises of a vast expanse of dry savannah.
However, this offbeat and underrated vacation spot is green, cool, and thrilling.
The major things to do in Tsitsikamma National Park, South Africa
Sink in the view of gorgeous Garden Route
The Tsitsikamma National Park, South Africa is located on the world's most picturesque landscape called the "Garden Route".
It stretches nearly 300 km starting from Southeastern Cape to the Western Cape.
This national park comprises of lovely green covered mountains and a big water body.
Since the garden route has the Storms River for company, you will come across a few scenic estuaries.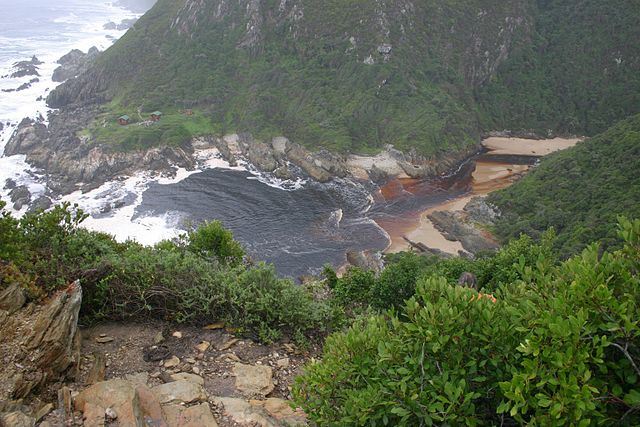 The hiking trail is overlooking the Storms River and the trail passes through some thickly forested area.  The Storms River is home to a rare 'clawless Otter' and hence the name of the trail.
The Otter Trail is regarded as the most beautiful walking trail in South Africa and it runs for a whopping 44 km.
If you have undertaken the arduous task of hiking on the Otter Trail, after five tiring days, you will reach this stunning location called Nature's Valley.
This is a resort area with numerous holiday homes and beachfront resorts located right in front of the Indian Ocean.
Suspended bridge for the pedestrians only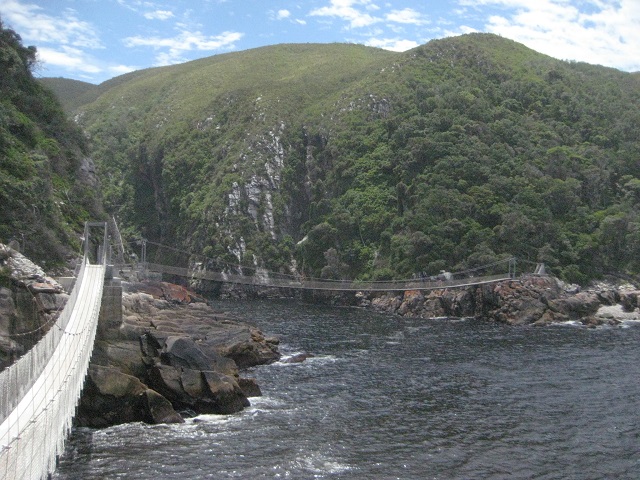 The hanging bridge is built over the Storms River.
So, how do you like this offbeat underrated vacation spots? Don't you admit it is an underrated vacation spot in the world?
Underrated Vacation Spots:  Puglia, Italy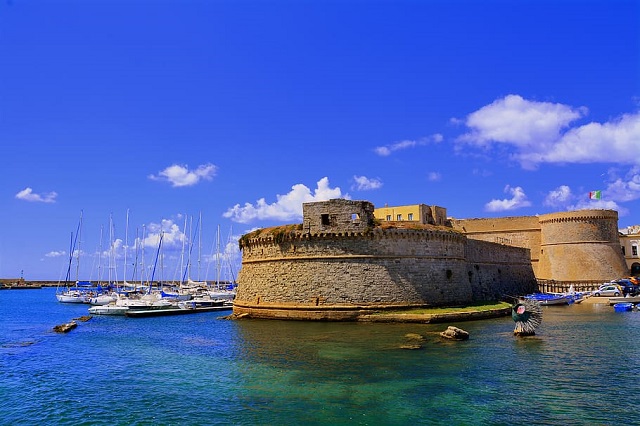 For a change, forget Cinque Terre, Capri, and Ischia. Peep into the things you can do in Puglia and decide whether this offbeat underrated vacation spots will match your holiday fantasies.
Opinion differs but still throws some light-right? As to how many days you need to spend in Puglia to let the relaxation of a holiday sink in, some say 3 days while several people opine you require a full week.
Nonetheless, the opinion varies but did agree on one point that Puglia is worth visiting at least for 3 days if not more.
Apulia is  Puglia's alternative name.
Puglia is located at the tip of Southeast Italy, implying it is a peninsula surrounded by three different seas namely:
Ionian Sea
Adriatic Sea
Strait of Otranto
Apart from the travel attraction, you should know why you should visit this 100% offbeat underrated vacation spot in Italy.
The star of attraction of Puglia is its cuisine! Moreover,  We all know Italian cuisine is loved all over the world.
In addition, Italian cuisine slightly varies from region to region because of locally available ingredients.
For example, Puglia produces plenty of olive oil and cultivates the Italian special vegetables 'Artichokes'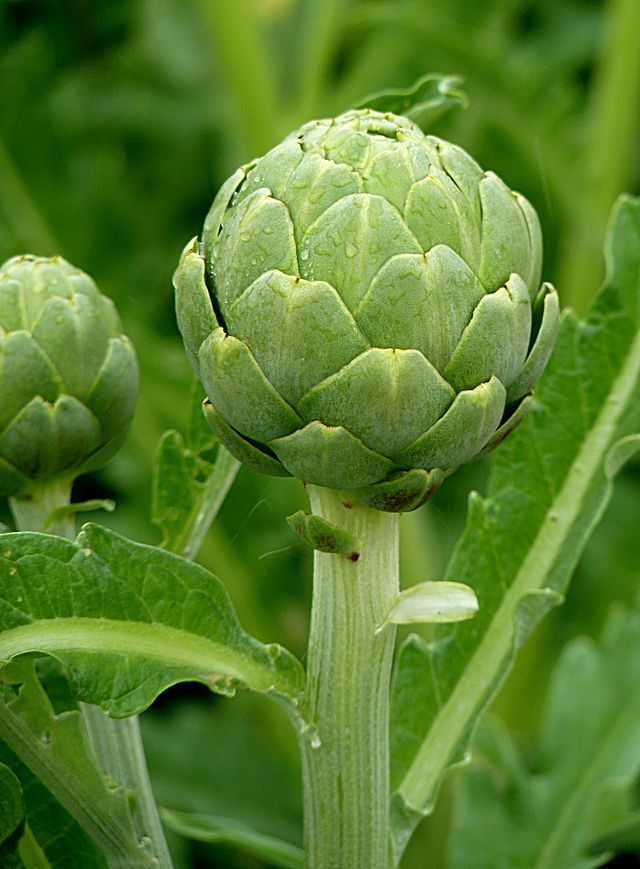 and 'carosello'.
Places to see in Puglia
Gargano (see picture above) A cliffside coast
Daunian Mountains
Great beaches with the backdrop of the houses of local residents
Above all, Visit Alberobello town for its scenic beauty and neatly laid out row houses with a distinctly different roof.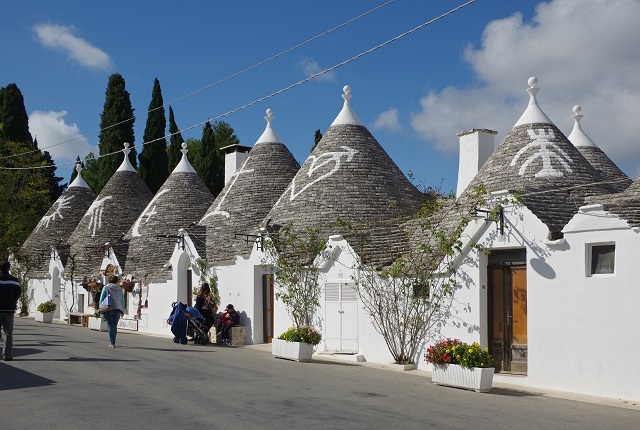 Mawlynnong, Meghalaya
You may have a misconception about India but this offbeat hotspot in Meghalaya will burst your belief.
Mawlynnong is the cleanest village in India. The added attraction is its location. This quaint village is located in the most picturesque states of India, "Meghalaya' meaning the abode of clouds.
Mawlynnong is 90 km distance away from the state capital Shillong. In addition, the world's wettest place 'Chirrapunjee' is also located at the same distance from Mawlynnong.
It is worth a day a trip from Shillong.
Pangkor Island, Malaysia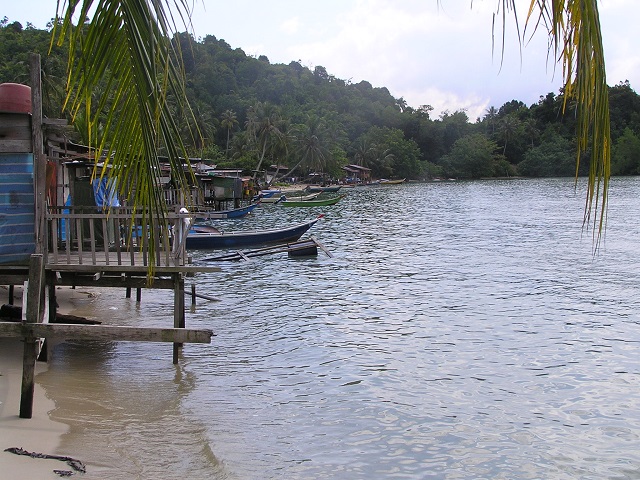 Not heard of this Malaysian island-eh?  That's why it is an underrated vacation spot in the world. Malaysia is a blessed country with stunning islands, gorgeous rain forests, and beautiful beaches.
Even though it is a underrated holiday destination, more than 25k people live here.
Things to do in Pangkor Island:
Island hopping to several nearby islands that include Mentagor Island, Giam Island, and Simpan Island
In addition, Forest walk in Pangkor Island involves spotting of colorful snakes.
Visit Coral Beach and Pasir Bogak beach.
Reaching the Pangkor Island
It is not very far from Kuala Lumpur.  Above all, both are connected by a road bridge. Government buses ply between the two places.
One can also enjoy a ferry ride to Pangkor Island from Lumut, a jetty port in Kuala Lumpur.
Just about every country in the world must have underrated vacation spots. These 7 offbeat travel destinations are just samples.