Ranches are great alternatives to hotels and lodges. With unlimited wilderness in front of you, your joy takes leaps and bounds when you get such freedom as you come out of your bedroom. Dude Ranch stay is known only to the freedom-loving Americans.
Get to know from this blog post, what a ranch is, what is the difference between it and a farm, what outdoor activities are available for you in it, and where are the ranches allow outsiders to stay.
What is a Ranch?
A ranch is where the rancher raises livestock that includes sheep, goats, cattle, and horses.
Similar to a farmer who owns and maintains his farm where he cultivates wheat, rice, millets, and maize, a rancher is the one who owns and manages his ranch, be it a cattle ranch or a sheep ranch, or even a horse ranch.
What is the Difference between a Farm and a Ranch?
In a farm, the main occupation for the farmer is to till his land, make it suitable for agricultural purposes. Of course, a farmer also maintains a few cattle that are mainly used for tilling the land.
In it, livestock is maintained. Besides, a rancher also cultivates some part of his land to raise fodder for his livestock.
In a nutshell, a farm is a place that grows crops whereas a ranch comprises a large tract of land where the livestock grazes.
What is a 'Dude Ranch'?
A dude ranch is where that allows outsiders to stay for a short vacation. The word 'dude' points to city dwellers. It was how they were called by the earliest ranchers who were Spanish people.
The basic intention of a dude ranch is to create a sense of togetherness. A sense of community bond would be developed when you stay on it, eating their native food and learning to live in an area where you don't see any immediate boundaries.
However, the majority of ranches don't entertain ranch stay. They remain a close-knit family.
What Are All The Outdoor Activities That You Can Expect In A Ranch?
Horseback riding is the prime adventure activity. Additionally, if a river is flowing nearby, rafting or canoeing can be indulged in.
If a pond or a lake is in the vicinity of it, fishing is a great pastime.
If the ranch is located at the foothills of a mountain, trekking and mountaineering can be enjoyed.
Why Ranches Are Located Only In The Western United States?
The word 'cowboy' generally indicates the rancher. What we learn from English movies, invariably a cowboy film is called a 'western film' because the ranches are clustered in the west and mid-western states of America.
The Western United States includes the following states:
Nevada
Montana
Washington
Idaho
However, there is one state that is missing conspicuously from the above list.
It is Texas because it is located in the southern part of North America. Strangely, Texas has the most number of ranches when compared to any single state in the west.
Trivia:
Ranches have different names in different places. For example, Finca is a ranch in Ecuador and Columbia. The word 'Estancia' means a ranch in Argentina.
All the Latin American countries say 'rancho' for it.
Now, we can see which ranches in the United States are 'dude ranches' where you are from New York, or Philadelphia, or any other city on the east coast can call the concerned dude ranch and inquire about the availability of a guest facilities.
From stories of personal blogs, I gather that you instantly get excited when your stay is confirmed in a dude ranch. Dudes (city dwellers) are eager to get away from the mechanical life and spend some time with nature and animals.
Bandera is termed as the 'cowboy capital of Texas. Here is a scene in Bandera downtown.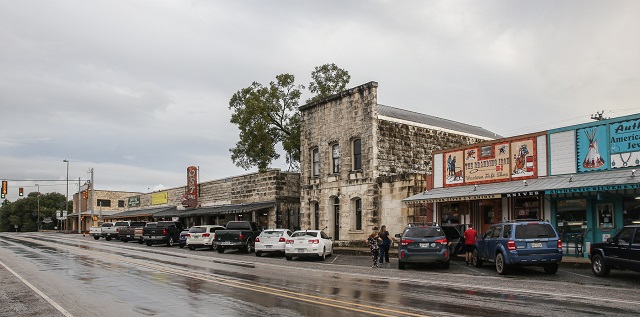 It certainly doesn't look like a cowboy town that we had seen in films-right. Well, the times have changed, even for a ranch capital.
Mayan Ranch
The modern-day ranches wear a sleek look with landscaped gardens and porches, swimming pools, and a spa. Of course, there are cattle and horses, and cowboys not wearing worn-out jeans take them for grazing.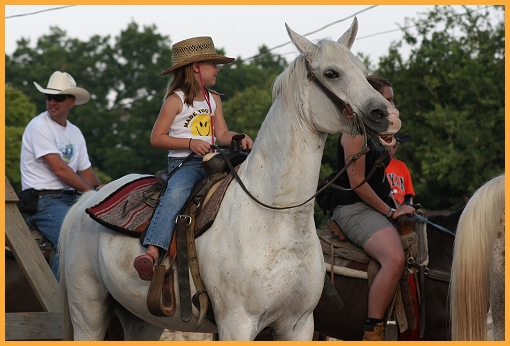 Here, you get to ride horses and a wagon full of hay that they call it a 'hayride'.
There is a law that you should know. If you weigh more than 240 pounds (that's really huge), you cannot hop onto a horse. Fair law-eh?
Mayan Ranch is known to offer fresh and healthy food consisting of just-harvested vegetables and fruits. You can definitely expect salads that are authentic Texas-style.
There is a swimming pool in it, built exclusively for dudes like you.
Finally, before bedtime when the campfire had died out, you lie down for a session of stargazing.
Dixie Dude Ranch
This is how your room looks in this guest ranch in Bandera, Texas.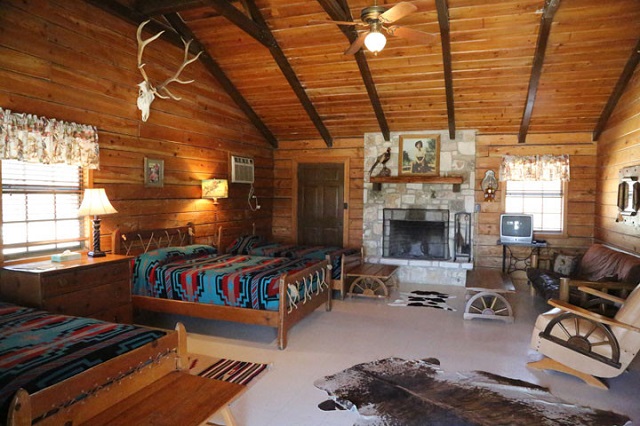 Dixie Dude is a single-family business for generations. This is an indication that as guests, you will be thoughtfully taken care of.
It is one of the highly visited guest ranches in Bandera, Texas.
Your rate includes two horse rides a day plus breakfast, lunch, and dinner. On Sundays, you have to make your own dinner arrangement.
This is an ideal one to simply soak in the Texas countryside within the vicinity of a hill. Stroke the horses and cattle, enjoy horseback rides, and eat highly nutritious food cooked by the rancher's family.
Just an hour from San Antonio, Texas, Dixie Dude is popular for family reunions, summer family vacations, Texas Hill Country honeymoon vacations, school trips, and more.
The location of Dixie Dude is the famous Texas Hill Country where apart from horses; the livestock includes pigs, cattle, and goats.
As far as the outdoor activities are concerned, you have several options in the sprawling Dixie Dude comprising 725 acres!
There is a swimming pool, open-air dining facility, ponds where you can fish, which are not meant for cooking but to release them back to their habitat, and horse riding lead by a guide.
If you have not indulged in a hayride ever in your life, this is your best chance. In addition, campfire and star gazing together the rancher's family will be filled with laughter and gaiety. Can you experience such personal hospitality in a resort or a hotel? Ranch stay gets you that.
Go for a long walk in one of the hiking trails or even try your hands in a game of volleyball.
Flying L Ranch Resort, Bandera
Probably, this is the only guest ranch in Bandera where a golf course is provided to the guests.
Moreover, Flying L has enough rooms and facilities to consider it as your wedding venue.
The corporate sector can conduct their board meeting or simply take their employees for entertainment.
The Texas Hill Country is the location for this highly organized one in Bandera.
Comprising over 500 acres of ranch land, Flying L is almost a resort where even villas are made available for the dudes (guests).
Amenities include:
As many as 5 restaurants
Water theme park
Lazy river
A flight school with an airstrip
Pool table
Kitchen with all fittings and appliances
It is clear that Flying L is the best dude ranch in the Texas region.
Silver Spur Guest Ranch, Idaho
As soon as you land on this web page, you can see a lovely video of dudes riding horses on a sunny field.
There are so many beautiful young horses in various colors that you feel like taking one of them back to your city.
The rancher assures that his horses are authentic western horses that are so different from the famous Arabian horses.
The size of Silver Spur comprises an incredible 100 thousand acres. The terrain is mountainous and as such, you will truly feel like a warrior when you ride on a horse.
If you feel like enjoying the open ground with clean air, you can opt to stay in a camp. You can taste for the first time in your life, cowboy breakfast and a rancher's lunch.
Middle Creek Ranch, Colorado
Colorado is one of the most picturesque states in North America. Its sprawling wilderness, ravines, and canyons, the Colorado River Delta are all great for operating ranches. A ranch holiday in Colorado can be extremely memorable even for veteran ranch dudes.
This guest ranch is really large, comprising as many as 10,000 acres. Imagine such a vast space for you to explore as a guest and that too in Colorado!
Even if you don't participate in any outdoor activities including horseback riding, you will enjoy your healthy stay. The rest for a weekend there will rejuvenate you fully.
Middle Creek is also an ideal place for wildlife watching. In addition to that, you can go hiking on Rocky Mountain trails; does fly-fishing, or skiing if you plan your ranch holiday when the snow arrives in full flow.
Some of the wild animals that you can spot from horseback include:
Bighorn sheep
Mountain goats
Moose
Bear
Elk
Fox
Middle Creek Dude in Colorado is a wonderful choice for a ranch vacation.
Deep Canyon Guest Ranch, Montana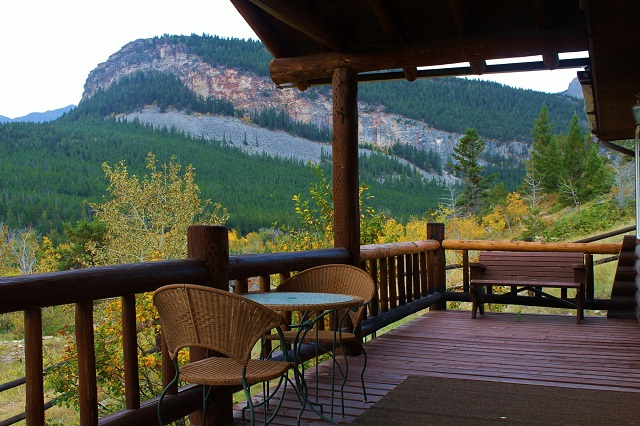 That's a typical Montana scenario-right? I love Montana in entire North America. It is a state that is damn good for outdoor living. The forests, the canyon (Teton Canyon), the numerous mountain streams, and the tall mountains themselves are identities of Montana.
All these conditions are great for raising livestock because of abundant fodder availability.
Montana Dude has been inviting guests to stay with them for nearly 50 years. This means they would have ironed out all the creases. The guest cannot complain about anything.
The landscape is just too good for walking or horseback riding.
Activities include horse riding, fly-fishing, hiking, and bird watching.
White Stallion Dude Ranch, Arizona
Arizona is the home to the mighty Grand Canyons and numerous gorges centered on vast tracts of wilderness that the cattle and horses love. Like me, they too love uninterrupted freedom.
A holiday in White Stallion Ranch will give immense pleasure and peace.
Watch this video that throws much light on what is in store for you here.
The mountainous settings, meadows, giant cactuses, wildflowers are just the right atmosphere for the Wild West Ranch.
I like the idea of the guest wearing cowboy attire while dining.
After reading this far, how do like the idea of a ranch stay? I know the dude ranches are too far away for the east coasters. Nonetheless, for once, you skip theme parks and beach resorts and think of taking a short holiday in a running guest ranch.