Alice Springs-the name doesn't speak of numerous natural springs. Though the name is not fully deceptive, you can visit the springs in priority as they are the best things to do there.
Overview:
Alice Springs is actually the name of a city that is part of the Northern Territory of Australia.
Northern Territory is a misnomer because it doesn't denote the northernmost part of Australia but central Australia that extends up to the north. See the map of Northern Territory of Australia.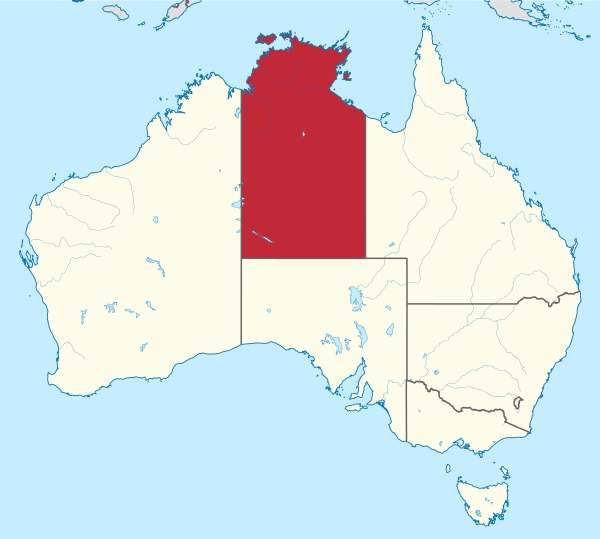 The edge of the Northern Territory faces the Timor Sea.
10 Best Things to Do in Alice Springs
I have to compose an exclusive article on the attractions of the Northern Territory as it has as many as seventeen national parks, nature preserves, nature parks, hot springs, and deep gorges.
For now, let us get on with the things to do in Alice Springs that is located in the southern part of the Northern Territory.
The climate of Alice Springs.
Contrary to your assumption, the climate is desert-like. I mean it is usually hot like a desert because of the presence of a desert here.
Simpson Desert
I suggest you postpone your visit to the Simpson desert as the last thing to do because superficially a desert may not induce you to enter it.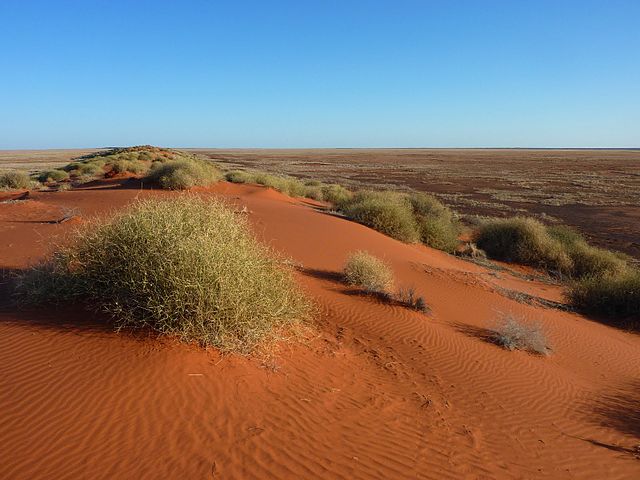 Nonetheless, any desert safari has its own charm in the way of unique wildlife, different cuisine, and adventurous, and staying in a tent that is open to the sky. Stargazing in a desert has no match to stargazing in any other open space in the world. Here in deserts, the silence of the night will make you extend your stay.
The sand on this desert is distinctly rusty-red. Imagine such vast stretch (1,76,500 sq km) of reddish land. It may be blinding during the day.
Simpson Desert's numerous sand dunes are conducive to sandboarding adventure sport. Of all the sand dunes, the Nappanerica sand dune is an irresistible sand hill to the sandboarders because the descent begins at a whopping 130 feet!
The sand dune is fondly called the Big Red and aptly so.
If you are a serious nature lover, you won't mind undertaking a long road trip (700 km) from Alice Springs to Coober Pedy, the nearest town to enter the Simpson Desert.
Unfortunately, your journey to the desert safari doesn't begin as soon as you reach Coober Pedy.  There is further road travel that involves about 380 km to the start of the Simpson Desert.
Hmm…, are you still interested? Desert safari is anytime one of the memorable things to do.
Emus in the Simpson Desert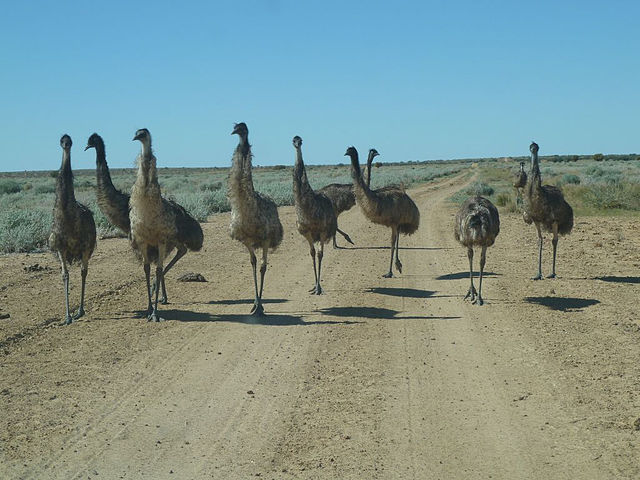 Water Springs of Alice Springs
Justifying its name, we are about to explore several springs as this is our purpose for visiting it.
In the heart of the Simpson Desert, there are about sixty springs that exist due to a geographical feature known as the "Great Artesian Basin".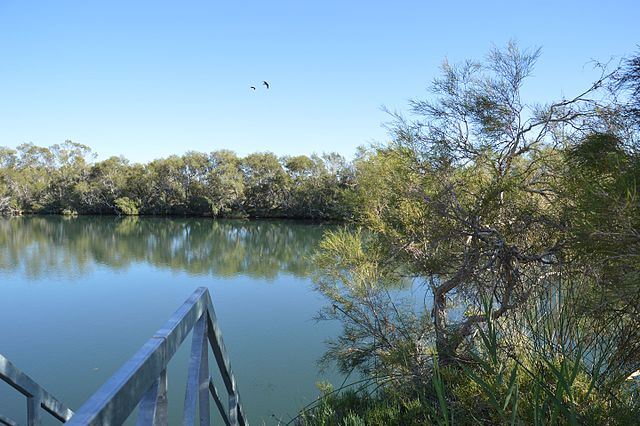 Dalhousie Springs comprises as many as 60 natural springs that are not to be confused with natural hot springs.
Located nearly at end of the Simpson Desert's west end, these springs are found as part of the Witjira National Park.
In order to see this natural wonder as one of the things to do in Alice Springs, you need to go to Oodnadatta. From this city, Oodnadatta is located 250 km away.
The Dalhousie Springs is further 180 km away from Oodnadatta.
Lake Eyre Basin
Can you guess its size? It covers a land area of 12 lakh sq. km! Besidies,it is an endorheic lake that doesn't let its water into any other water body that includes a river, another lake, or even a sea.
Moreover, it is so large that it covers a major portion of the neighboring state Queensland and part of Southern Australia, and some portion of New South Wales, another big state of Australia.
All the rainwater that pours in these regions drains into Lake Eyre. It is a cool 600 km away.
Such a large area of a water body means, there is abundant food for aquatic birds. These birds attracted my eyes>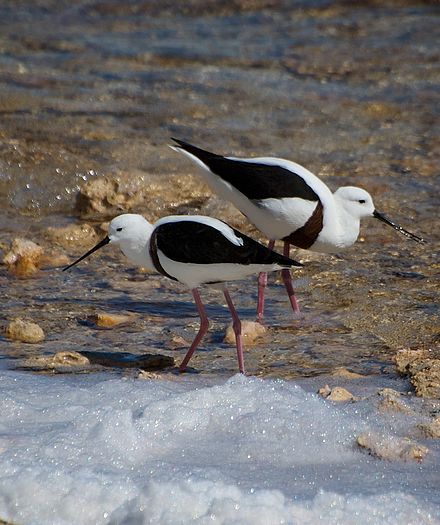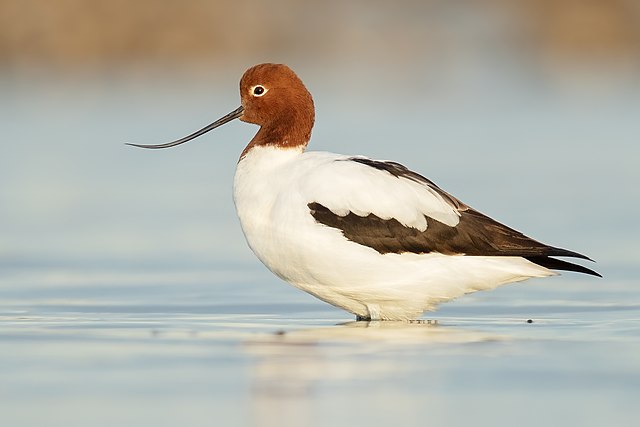 Look at its sickle-like beak!
Kings Canyon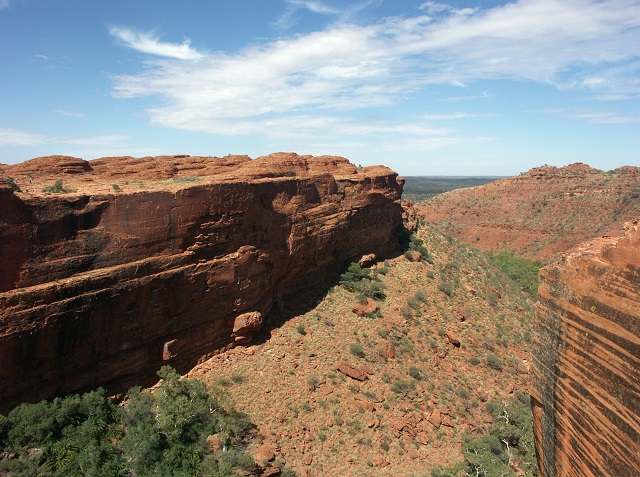 If you ever wished to come face-to-face with a canyon but if you are too far away from Colorado, you can see the Kings Canyon. It will be definitely added to your list of things to do in Alice Springs by your local guide. He may even be an aborigine who knows the Northern Territory very well.
The rocks are made of sandstone that is as old as 400+ million years!
From your hotel,  Kings Canyon is 325 km away.
From the top of the canyon, the gorge's bottom is 330 feet.
There are several trekking trails in the Kings Canyon with a maximum distance of 6 km up and 6 km down.
Another trail that measures 22 km has no takers (walkers?) in spite of the presence of Kathleen Springs.
The vast wilderness act as a habitat for so many reptiles and birds that include:
How to go to Alice Springs?
Most of the big cities in Australia operate flights to Alice Springs.  Adelaide, Darwin, Cairns, Sydney, and Melbourne operate flights to it daily.
One of the world's greatest trains named the "Ghan" stops at Alice Springs's railway station that is located on the Darwin-Adelaide train route.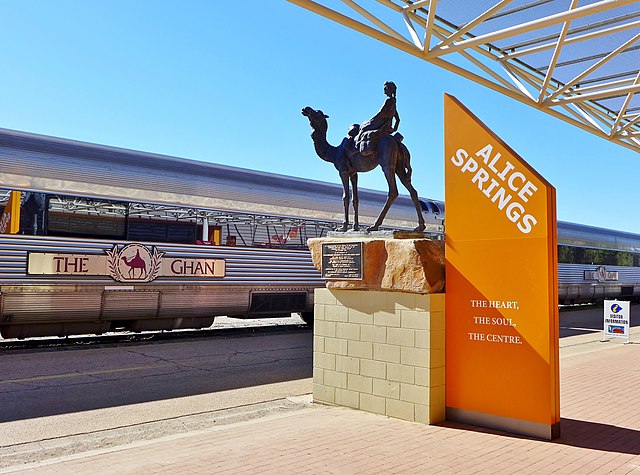 Kangaroo Sanctuary
There is no fun in returning from a trip to Australia without seeing a single kangaroo-right. Well, one of the exciting things here is visiting the local kangaroo sanctuary.
Seeing these marsupials in their own ground gives us the utmost thrill. If you happen to see a few weeks-old kangaroos, you will want to cuddle them. They are too adorable not to take them in your arms.
I read you can't just walk into the kangaroo sanctuary. You have to join an exclusive kangaroo tour organized by the them.
The sanctuary is situated right inside the city.
Trephina Gorge National Park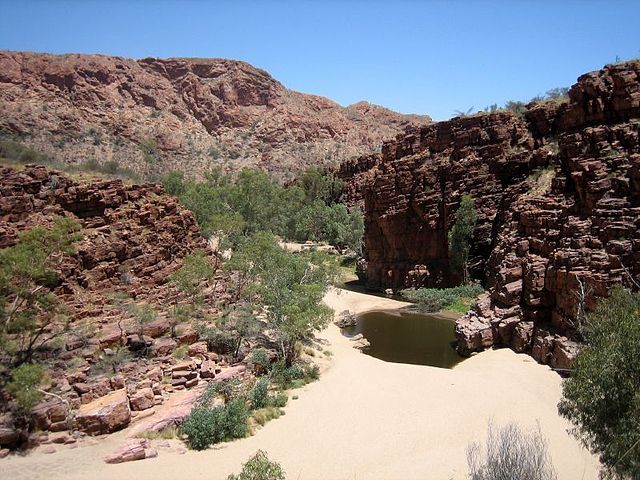 One of the interesting things to do is visiting the quaint Trephina Gorge. It is not a very deep gorge but the surroundings warrant an hour or so of your valuable time.
Trephina Gorge is situated at about an hour's drive (85 km) from your hotel. The gorge is part of the MacDonnell Ranges.
Tourists usually take a two km walk on the Trephina Gorge trail that offers some great views of the MacDonnell Ranges.
Moreover, if you are fine-tuned to the odd movements that indicate the presence of birds, you may be lucky to spot two very good-looking birds that are: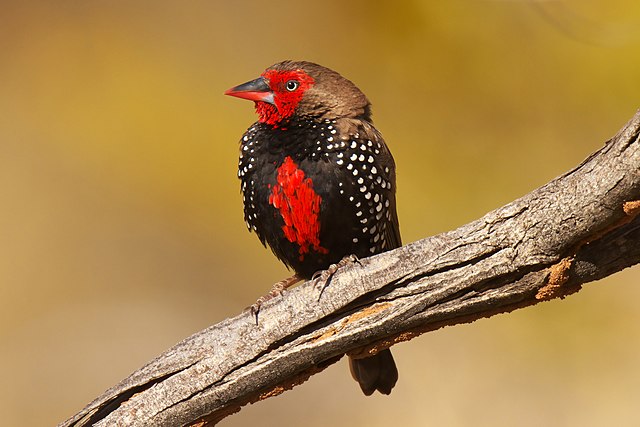 What a beauty!
If only you are able to capture them in your camera, you can make a few books selling them ( I mean the photos).
In addition, wallabies would suddenly show up in your hiking path.
Amidst the rugged landscapes, you can encounter the Aussie aborigines (Eastern Arrernte). An interaction with them is definitely recommended.
If your guide asks you whether you are interested in taking another walk up to the John Hayes Rock Hole., don't hesitate to say a big "YES". It is a very beautiful place. The water in the Rock Hole is said to be very cold always.
If inflatables are available or rent, you must get one and enjoy a cool float in the water. I think will feel like an actor in the movie 'Mackenna's Gold'.
Standley Chasm
A peculiar name for an abyss-eh? Nonetheless, it means a deep fissure. It is a rare geographical phenomenon that you should not bypass. It will be one of the proud things to do.
If you stand at the ground level and look up, you may strain your neck as the height of the rock is 260 feet!
Don't be surprised if you meet several Eastern Arrernte aboriginal on your long trek up to the destination because they are the natives of most of the Northern Territory.
Tjoritja National Park
It is alternatively known as West MacDonnell National Park.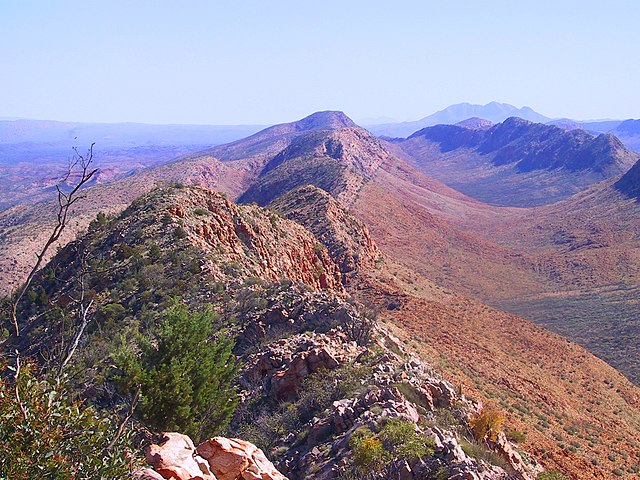 Vast open spaces (wilderness) in different countries sport different topography, unique flora, and fauna. If you are a seasoned nature lover, you won't fail to observe the uniqueness here in the West MacDonnell mountain ranges.
From what I have seen in YouTube clips, I concluded the landscape is typical of Australian geography. This terrific region is located just 10 km from the city.
Walking on the Larapinta Trail as one of the things to do, you would be dumbfounded at some of the breathtaking sights that include a few more gorges called Redbank Gorge, Serpentine Gorge, and Glen Helen Gorge.
Of course, you can't possibly walk the 250 km length Larapinta Trail. Maybe you can walk for an hour and return.
For adventurous tourists, there are campgrounds to stay in a canvas tent. In addition, motorhomes are also allowed to park on the campgrounds.
Ochre Pits
Do you know the meaning of Ochre? If the earth is differently colored due to the presence of colored chemicals such as iron oxide etc, they are called ochres.
Without exception, we get excited and scream in delight when we come across different colored earth. We immediately suspect the ground beneath the colored surface must store precious gems and stones.
To some extent we are right. The ochre pits that are seen in the Northern Territory are mined for something precious and sold by the local Government even though the area is owned by the aboriginals.
Here, the ochre's color varies from yellow to rusty-orange.
Olive Pink Botanic Garden
We have come to the end of things to do in Northern Territory of Australia. We can visit the Olive Pink Botanical Garden located within the city..
Just take a stroll, inspect the local flora and get back to your hotel for the final day of rest and shopping.
What should you buy in Alice Springs as gifts?
Having gone across the world (if you are from Washington DC), you should not return empty handed-right?
This is being the land of the Australian aborigines, you can buy several handicrafts made and sold by them in the local shops. You will happy that you helped them indirectly. The gifts include hand-woven clothes and wooden carvings.
I read the South Sea Pearls are also worthy of buying as semi-precious stones.
With so many things to do in Alice Springs, the diverse places to see would entice you to make your first trip to the Northern Territory, Australia.