I believe next to Africa, Australia is the most visited country for wildlife watching. It is evident from the number of Australian Zoo and also the Wildlife parks in Australia.
Here are the mind-boggling statistics about the number of wildlife parks in Australia.
There are 681 wildlife parks spread over all of Australia. In addition, you can spot all the Australian wild animals and birds in the National Parks in Australia.
A total of 104 zoos in Australia are mentioned on the web.
Moreover, to watch the entire range of marine creatures in Australia, there are 21 Aquaria.
Two states of Australia lead the list of a number of Australian zoos and wildlife sanctuaries.
New South Wales
Queensland
The difference between watching the wild animals in zoos and wildlife parks.
In zoos you watch wild animals and birds whereas, in wildlife sanctuaries and national parks, you spot them if you are lucky.
Watching all the wild animals in a zoo is quicker than spotting them in their own habitat because in the latter case, you have to wait for them to come out in the clearing either to hunt or to drink water from a stream.
You don't need a binocular to see them and appreciate the forest animals in a zoo. However, you may need a binocular in a wildlife sanctuary.
Definitely, watching the forest creatures is safer in zoos when compared to spotting them in wildlife parks where you go out in an open safari jeep or on an elephant.
In a zoo, whatever wildlife that is listed out on a board at the entrance are confirmed sightings because they are displayed in enclosures whereas it is not so in a wildlife park.
Highly Visited Australian Zoo and Wildlife Parks
Let us get to know some of the well-known zoos and wildlife parks in Australia. I know it is tough to leave out many Australian zoos as I think all wildlife parks in Australia and zoos are important as they offer immense pleasure to us by watching the wildlife.
Well-known zoos in Australia.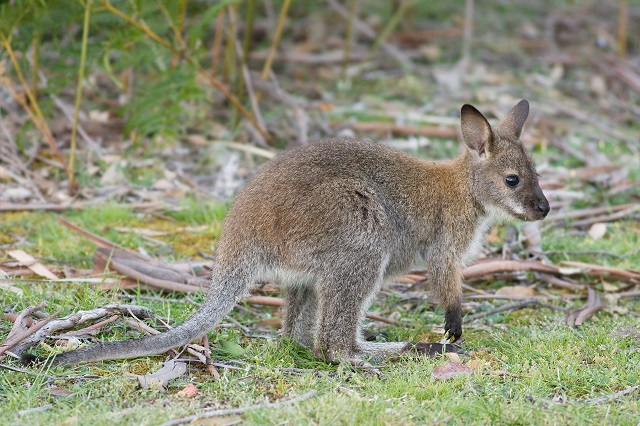 That's a Wallaby, a miniature Kangaroo. Both are natives of Australia.
Trivia:
Do you know that the majority of Australian zoos are privately owned?
Altina Zoo
Altina Zoo is located on the shores of Murrumbidgee River in Darlington Point, New South Wales. This is an important zoo in Australia as it focuses on preserving and protecting  several endangered species of wild animals and birds in Australia.
Wandering around the zoo quickly tires our legs. In Altina Zoo, you can go around the zoo in a horse-drawn cart. This is a personalized and guided tour of the zoo, mate. It means you and your family alone will be riding in the cart.
Those who are waiting impatiently to watch some of the exotic birds and animals of Australia should visit this zoo.
Some truly exotic wildlife that you can watch in this Australian Zoo:
Don't imagine a golden lion, boos. It is a monkey with an incredible golden mane.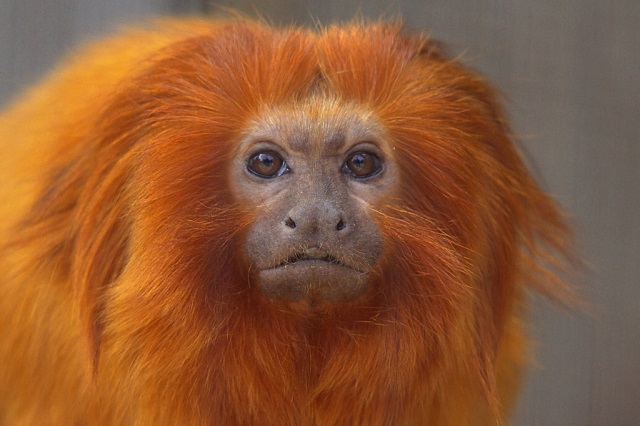 Oh, man! What a mane!
Bolivian Squirrel Monkeys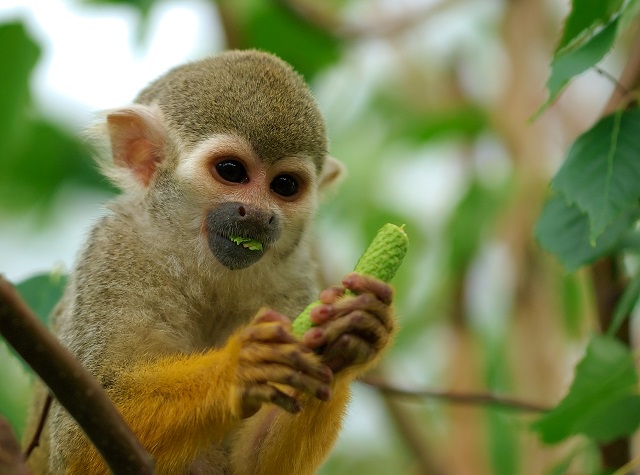 So cute!
African Crested Porcupine
Blue and yellow Macaw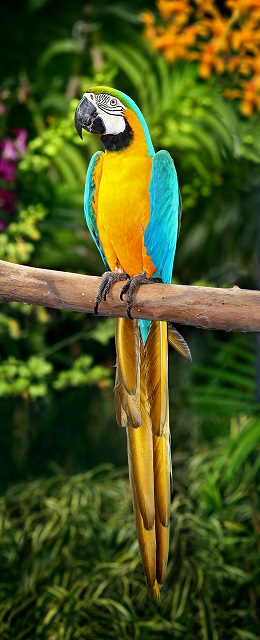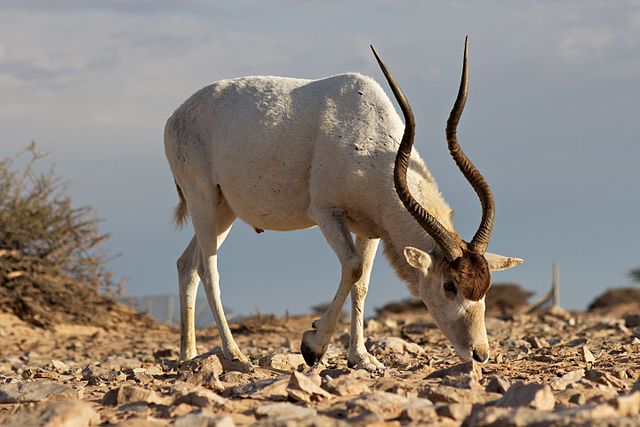 What is an American bison doing in Australia?
Alpaca
Common Wombat
Meerkat
Capybara
Common Marmoset
Red Panda
Ostrich
Billabong Zoo, New South Wales
The unique wildlife of this Australian zoo is the 'Tiger Quoll'. This zoo in Australia is an official Koala breeding center. That implies you can watch the adorable Australian Koala.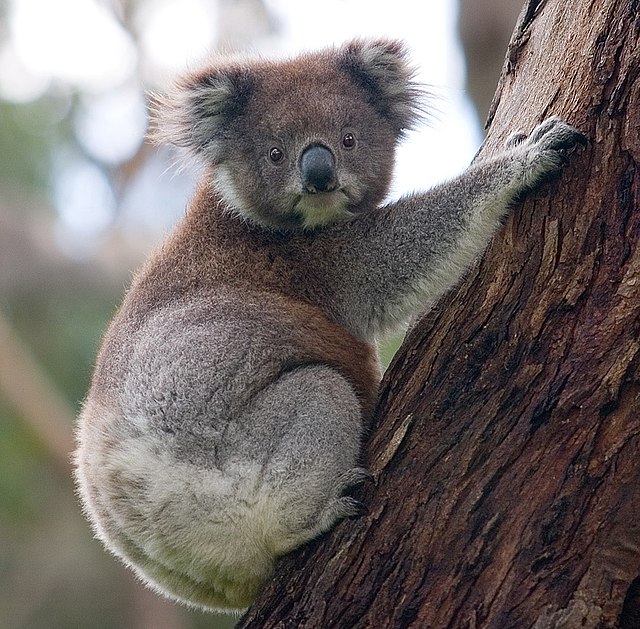 Koala
Other rare wildlife that is displayed in this zoo include:
The name indicates this is a deadly snake. It is one of the most poisonous snakes in the world.
This is a flightless bird of Australia. Most of the flightless birds in the world are odd and clumsy-looking-right?
Kangaroo
Spider Monkey
Emu-another flightless bird
Wallaby
Cotton-top Tamarin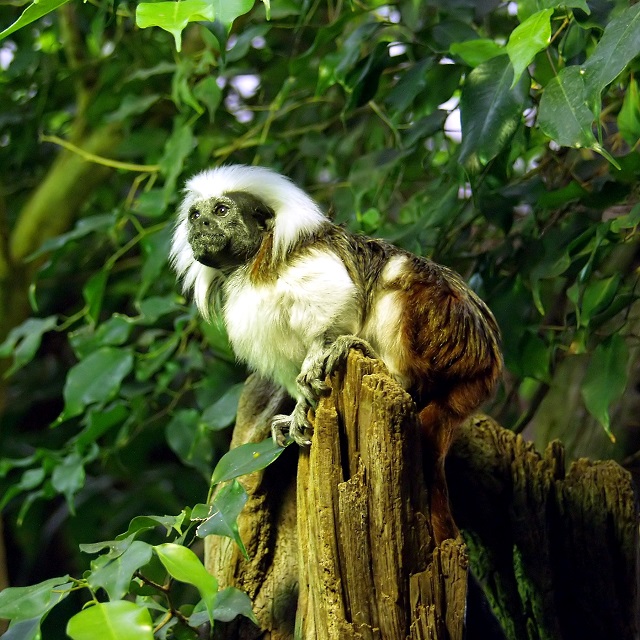 What an appropriate name!
I believe you can eat them in their barbequed version inside the zoo.
In addition, I read an Australian zoo has a café. Besides, I wonder whether it serves eel too because it can be spotted in one of the water bodies in the zoo.
It seems the Billabong Zoo is an important zoo in Australia and it is a must-visit zoo. Its exact location in New South Wales is a Tasmanian coastal city- Port Macquarie. The nearest big city is Sydney that is 390 km away, to the south of Port Macquarie.
Are any other tourist attractions near the Billabong Zoo?
Yes, there are quite a number of beautiful beaches facing the Tasman Sea.
Nobby Head Beach
Additionally, you can visit Sea Acres, National Park.
Shoalhaven Zoo
This is another Australian Zoo that is part of the zoos in New South Wales state of Australia.
Interestingly, this zoo was called Nowra Animal Park which I believe it is a good synonym for a zoo. A handful of rare wild animals can be watched in this zoo.
Indian Peafowl
A few species of wallabies and kangaroos are big attractors of this zoo. Apart from the Eastern and Western Grey Kangaroos, you can see the very rare '

Red Kangaroo

'.
Elchidna-an anteater that looks like a Porcupine
Here are two birds that too are rare in the world.
Buff-Banded Rail
Masked Lapwing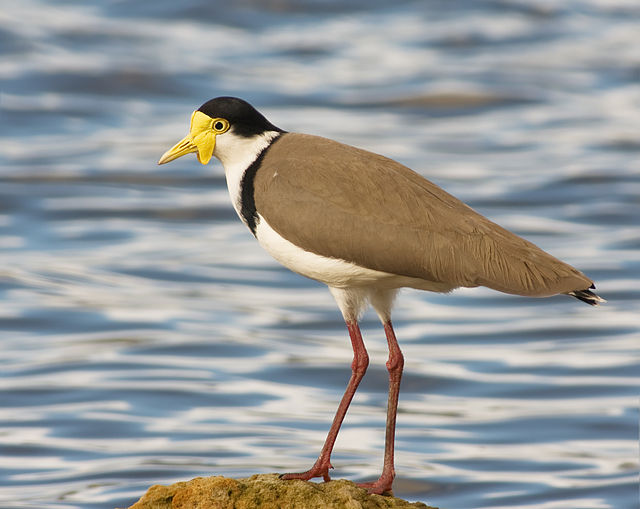 It is a beauty.
Sydney Zoo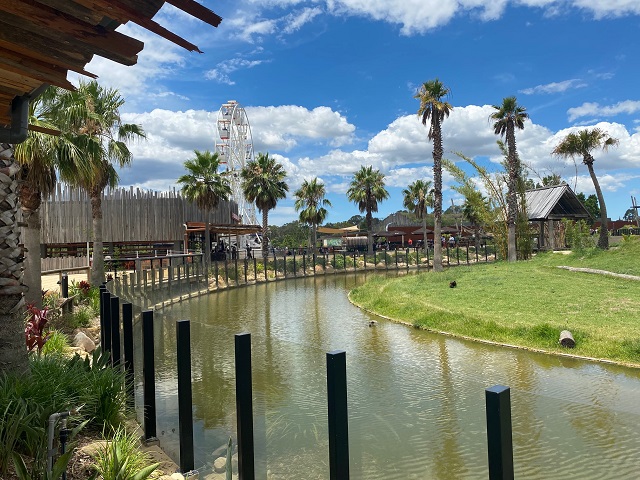 Well, this Australian Zoo is one of the highly visited tourist spots in Sydney in spite of its obscure location at nearly 40 km away from the heart of Sydney city.
It houses quite a number of rare and interesting wildlife from different continents including America. I will name only a few of them as most of the other animals are already mentioned above.
Can you guess what kind of a mammal it is? It is a rat, buddy and it is said to be the largest rat species in the world.
Orangutan from Sumatra
Chimpanzee
Two species of tiger namely the Siberian Tiger and Sumatran Tiger
A few species of nocturnals are given space in this Aussie zoo. They are mostly rodents (rats).
Interestingly, you can watch at close quarters some insects also in this zoo.
If you don't make a grimace watching snakes, there are several species of them in the Sydney Zoo.
In Sydney zoo, an aquarium is also maintained. The rarest display in the aquarium is the 'little penguins'.
Perth Zoo
The zoo in Perth is a large one with numerous displays of animals, birds, and reptiles. More than 1300 species of wildlife is housed here. This Australian zoo is nearly 122 years old.
A unique aspect of Perth zoo is the way the wildlife is conveniently segregated as follows:
Australian Walkabout
African Savannah
Asian Rainforest
This means you can watch the wildlife that is found in the rainforests of Asia, savannahs of Africa, and so on. I think this is an intelligent classification because it will be easy to recall our encounters with the animals and we will remember it for a long time.
In addition, bird lovers would be eager to watch the South American birds as there are special enclosures for them. Birds of South America where the Amazon Rainforest is located, are the most beautiful birds in the world.
I am reproducing some of the exotic birds' images here.
Radjah shelduck
Australian shelduck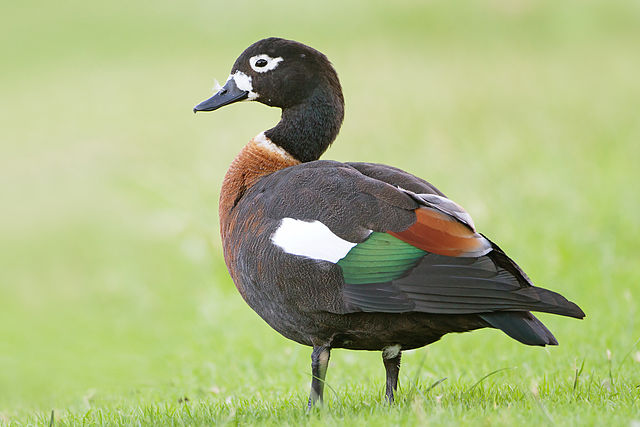 Brolga (Australian Crane)
Here is some more wildlife with odd names in Perth Zoo.
Motorbike Frog
Pi-nosed Turtle
Merten's Water Monitor
Major Mitchell's Cockatoo
Tasmanian Devil
The list would become big if I continue to mention all the wild animals, birds, and reptiles that one can see in Perth Zoo. I think the Perth Zoo offers much more  species of wildlife than the bigger Sydney Zoo.
Now, we will move on to the wildlife parks, wildlife sanctuaries, and national parks in Australia where you can spot much more Australian wildlife.
Since the list is very large, I will mention only a few major national parks in Australia that are good for spotting wildlife.
Ben Boyd National Park
This wildlife park in Australia is located in the state of New South Wales comprising a little over 100 sq. km
Surprisingly, in such a large area, only 50 mammal species were spotted and identified. However, the avifauna records an enviable 210 species.
I believe the much popular budgies that we love, are found t be living in large numbers in Ben Boyd Wildlife Park. It is no wonder it is marked as an Important Bird Area.
Bouddi National Park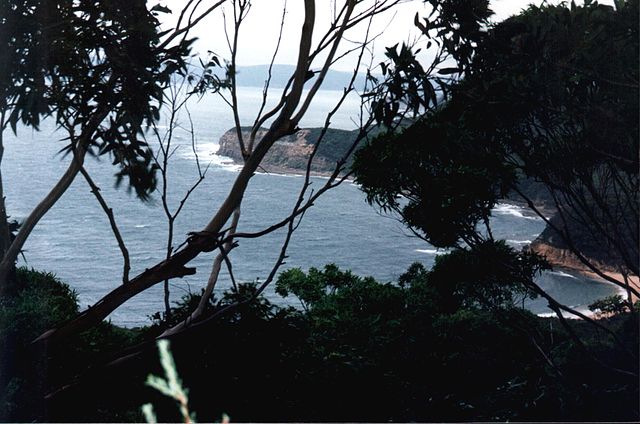 I think this national park in Australia is one of the largest rainforests of Australia. Moreover, this place to identify and spot hundreds of wildlife and marine life is located very close to Sydney because the park area extends into the Tasman Sea as well.
Probably, this is the only wildlife park in Australia where you can spot the dark-colored Greater Glider.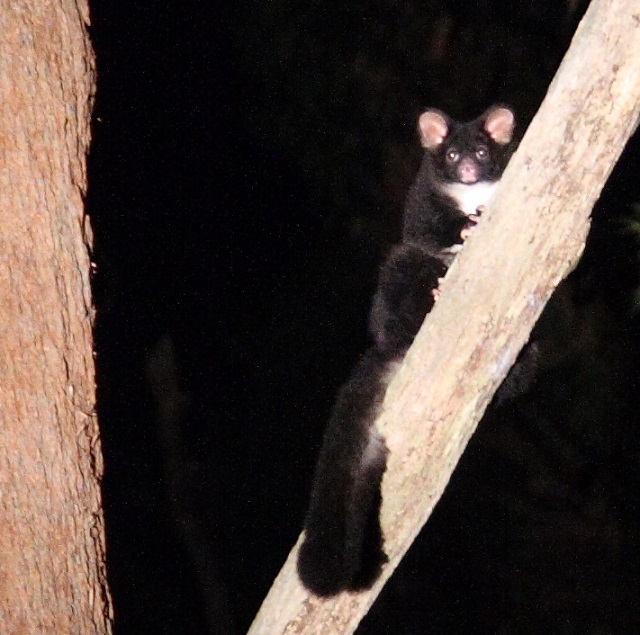 It looks like it belongs to the species of Pandas and Slow Loris. Oddly, it is also a marsupial ( the kid is carried in a pouch hanging from its mother).
An important tip to spot the Greater Glider.
Identify eucalyptus trees and you are sure to find this rare wildlife because it feasts on the leaves of eucalyptus.
Other rare species of wildlife found in Boddi National Park are the long green snakes and water dragons (lizards).
In the Tasman Sea adjoining this wildlife park in Australia, you can spot (with the help of a guide) several species of whales and dolphins.
Brisbane Water National Park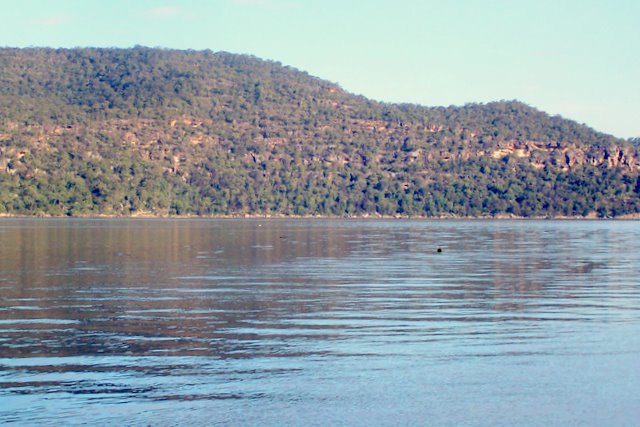 This is the first time I am coming across the name 'water national park. Here, the wildlife onshore and inside the water revolves around Hawkesbury River.
This huge wildlife park comprising a whopping 28,000+ acres is located just 50 km from Sydney. Though Brisbane and Sydney are separated by 900 km, this wildlife park is named 'Brisbane Water Park.
Not only you can spot myriad wildlife and marine life here but you can also bump into several aborigines of Australia.
The Brisbane Water Park is a bird watchers' haven. A few extremely rare birds that are difficult to capture in the camera include:
Crested Hawk is also known as Pacific Baza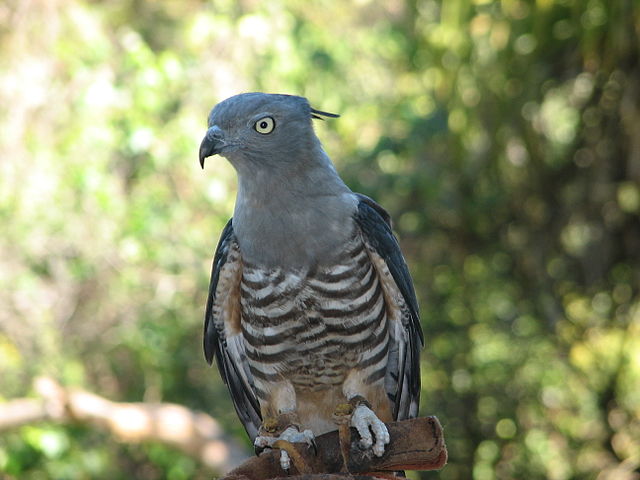 Birders should add Brisbane Water Park in their list of wildlife parks in Australia where bird watching is highly recommended.
Wildlife Parks in Queensland
Net to New South Wales, Queensland state in Australia is one of a highly visited wildlife tourism centers in the world. Look at this fact: there are nearly 1000 (one thousand) national parks in Queensland alone. Imagine the number of wildlife species you can spot in just a few of the wildlife parks thee.
To name a few,
Gold Coast Hinterland National Park
Daintree National Park
Kakadu National Park
Lamngton National Park
To sum up, I don't think even an avid wildlife enthusiast can fully cover the wildlife spotting areas in Australia. It is too vast an area to shrink and make a dash. I believe the zoos in Australia are the best options to see the majority of the native Australian wild animals but in order to really spot the birds of Australia, you will have to pick a couple of national parks in the country.