Have you ever heard of this wildlife sanctuary? Probably not. I came to know about it only today. Further, I am a wildlife enthusiast. And, I immediately started looking for its details such as its location, how to reach the sanctuary, what to see, where to stay, etc. The village of Tholpetty is blessed with abundant greenery. It is a fantastic habitat for a range of flora and diverse animals, birds, snakes, and insects.
I am sharing my findings in this blog post.
So, where is Tholpetty wildlife park?
It is in the state of Kerala, India. Mananthavady village in Wayanad district is the exact location. The wildlife sanctuary is still a further 20 km away from the village.
When to visit Tholpetty wildlife sanctuary?
As Kerala is generally hot and humid, it is advisable to visit the place during winter in South India that beings in mid November and lasts until mid February. The temperature is usually pleasant in the winter.
At what time the sanctuary gate opens?
Cruelly, the timings are too short to go on a jeep safari in Tholpetty  animal park.
The gate opens as early as early as seven am and closes at ten am. Again, you can go inside the forest at 3 pm but will have to exit at 5 pm.
Reach Wayanad town from wherever you are. Hire a taxi to go to Tholpetty which is 50 km away.
If you are a foreign traveler, you have to fly up to Calicut International Airport, Kerala. Wayanad is 100 km away in the north-east direction.
Mysore city is 100 km away, approximately. See the route map below.
If you are a train journey buff, the nearest railway stations are Calicut and Mysore. Both are almost at equal distance from Wayanad
What kind of flora can be seen in the Tholpetty forest, Kerala?
Eucalyptus trees can be seen everywhere. If you have never seen it before, the tress will give away their identity by its unique and unmistakable fragrance.
Other trees you can find include teak whose leaves are large, and silver oak. You need a local guide to point out at various trees and herbal plants.
Rosewood is another valuable tree that is planted in the forest.
Wild animals and birds that you can spot in Tholpetty wildlife sanctuary:
The foremost animal that you can immediately watch is the elephant. Kerala is known as the elephant kingdom of India. In addition, you can see, the big cat tigers and panthers, bison, bears, several species of deer and monkeys.
Beware of snakes! They are seen everywhere.
Avifauna that one can spot and identify includes peacocks, jungle fowls, pheasants, kingfisher, hoopoes, bulbuls, wagtails, and magpie robins.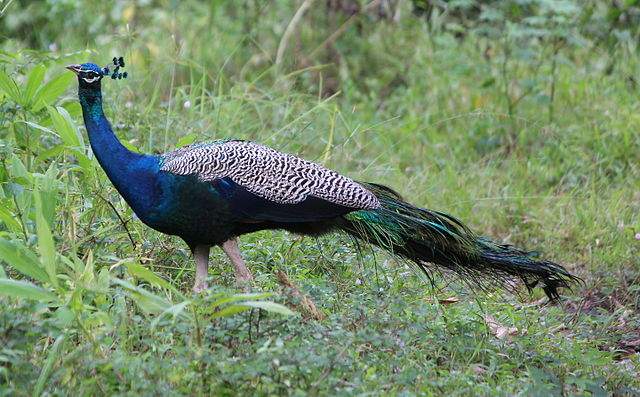 The Kerala Forest Department organizes jeep safaris but only two times a day.  The safari duration is nearly 2 hours. Animals congregate at a lake to drink water. It is an ideal place to watch wildlife. The safari is a guided tour. The forest office is at the entrance gate of the sanctuary. You can buy your seat there. There is no way to book in advance.
Where to stay while visiting Tholpetty wildlife sanctuary?
Since the safari involves just two hours maximum, you can stay in Wayanad town which is rich with resorts, and hotels. If you really want to stay near the sanctuary, Serene Crest Resort is the best option. It is has wi-fi, swimming pool, and a bar.
Nearby attractions:
Quite a few temples are famous but they won't attract everybody. However, you can take time to see Edakkal Caves, and Chembra Peak. There is a lake atop in the shape of a heart.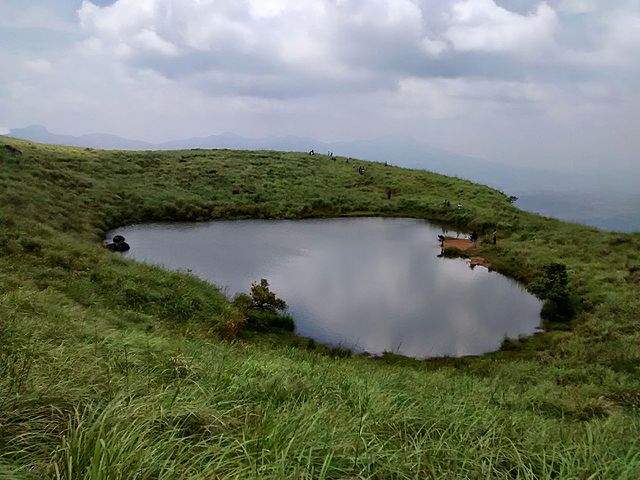 Kuruva Island should not be ignored.
There are several of them, floating in the Kabini River that finally marries the sacred Kavery River in the state of Karnataka. The merging point is actually a tourist landmark.
Plan your trip to Tholpetty, Kerala, soon.