Mongolia-a sandwiched nation between China and Russia is a sort of an enigma to most of us who have never traveled there. We all only know that it is the land of the legendry Genghis Khan, a king of extreme bravery who even conquered parts of China that is located to the south of it.
Overview
Before getting to know the best things to do in Mongolia, know a bit of its geography.
Much of the country's north is mountainous with vast tracts of grasslands.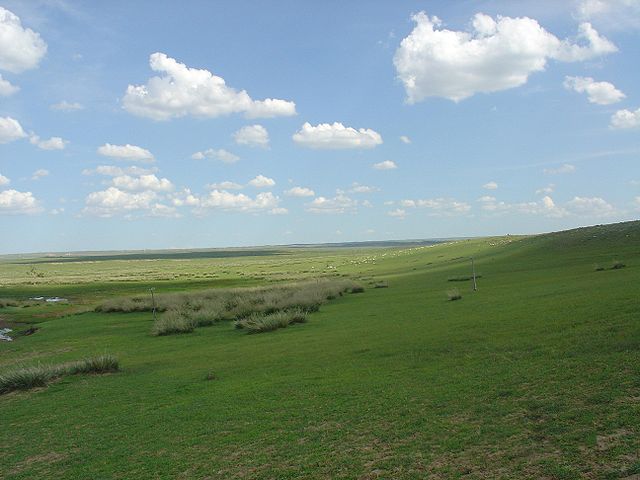 Geographically, this is called the 'steppe'.
Ulaanbaatar is the name of the capital city.  It is equipped with an international airport.
The country's location seems to be unsafe because Russia is its northern border and on its south is China. However, it is a safe country to travel.
Geographically, much of the country's land is covered by the steppe. While Mongolia's northern side is covered by mountains, the Gobi desert occupies a lot of space in the south.  Even China's north is covered by some parts of the Gobi desert.
Strangely,  the Empire that stretched up to Poland during the reign of Genghis Khan,  had shrunk considerably to today's position.
Now, Buddhism is the predominant and national religion. This Buddhist country comprises a whopping 1.5 sq. ft large, making it one of the largest countries in the world.
Interesting Fact:
Here, possessing a horse is a social identity. Therefore, just about everyone owns a horse. Is it due to the availability of fodder to the horses in the way of endless meadows that stretch up to Russia in the north?
What to do in Mongolia if you are a tourist?
The exciting things to do in Mongolia include a visit to the country's top attractions, wildlife watching, indulging in adventurous activities, and tasting an exotic cuisine that reveals much of Chinese and Indian cuisine.
14 Exciting Things to Do in Mongolia
Uvs Lake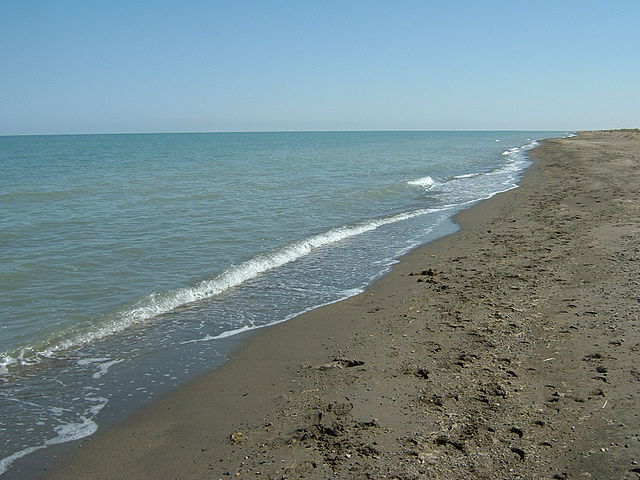 The look of the lake's water color suggests it is a glacier lake but it is not so. It is a saline lake constituting an area of over 3,350 km². Another interesting fact about the geography of Uvs Lake is its altitude that is 2500 feet above sea level.
One more distinctive fact is the Uvs Lake and its surrounding land area come under the protection of the UNESCO World Heritage Sites list.
The main reason for such a notable recognition is as many as 40,000 archeological sites are marked where the legendry Turks and Huns occupied the area long before.
Going to see Uvs Lake is a prime thing to do.
Wildlife in and around Uvs lake
Such a large water body and the surrounding grasslands and mountains mean, quite a number of wildlife can be living there.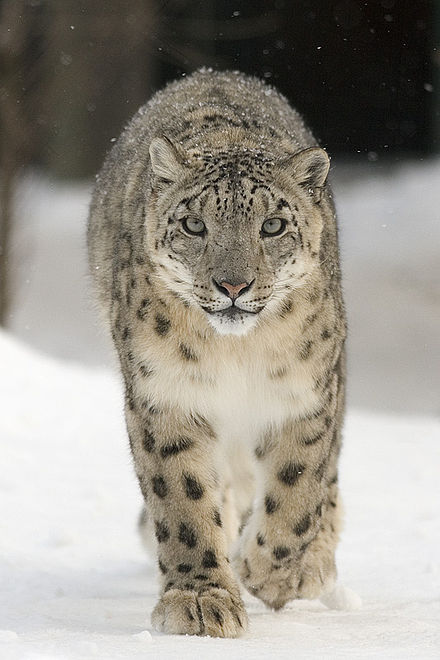 Caspian Red Deer
Wolverines
Demoiselle Crane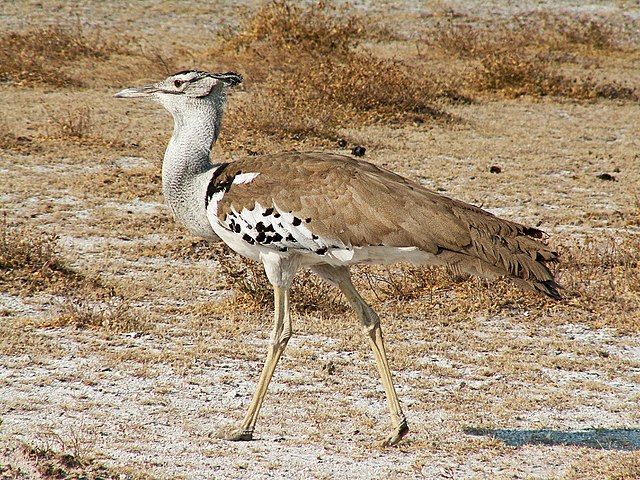 This a stunning-looking bird.
Gobi Desert
Contrary to the green and cool regions of its northern part, the south that is bordering China is a desert region. The Gobi Desert constitutes much of southern side and some parts of northern China.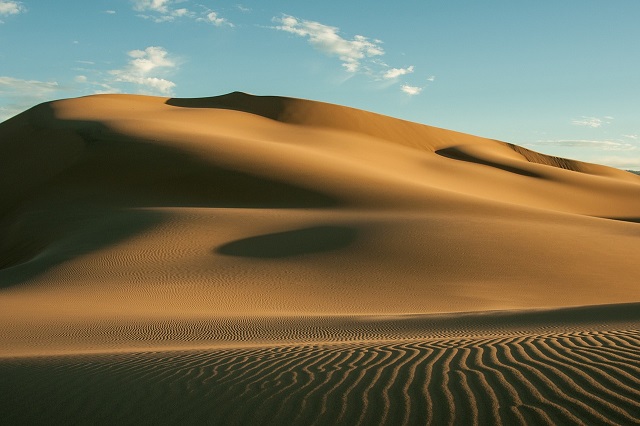 What a landscape! It is nature's own creation. The wind-swept sand ended up as one huge sand dune. The wavy pattern at the foot of the sand mound will soon become another sand dune, creating a cleavage in between.
Surprisingly, the Gobi desert does not sizzle like Sahara or Thar deserts. As a matter of fact, it is a cold desert and one can even see snow or frost!
I would love to see this unique desert. It would be one of my dream things to do in Mongolia.
The desert area and its surrounding with a different landscape and topography mean the wildlife is also diverse and mostly rare.
Here is some of the wildlife of it that you can spot as you travel towards the south.
Saiga Antelope
Siberian Musk Deer
Palla's Cat
Wild Boar
Birds of Mongolia
Bird watching is one of the interesting things to do in here because some of the avifauna is certainly rare and not to be seen in other parts of Asia.
One of the rarest birds is the Black Stork. It is a beautiful bird.
Black Stork
Other Birds it are:
Spoonbill
Great Egret
Buzzards
Black-headed Gull
Falcons
Hawks
White-naped Crane
Vulture
I think the vultures, hawks, and falcons are generally spotted in the Gobi desert.
National Parks of Mongolia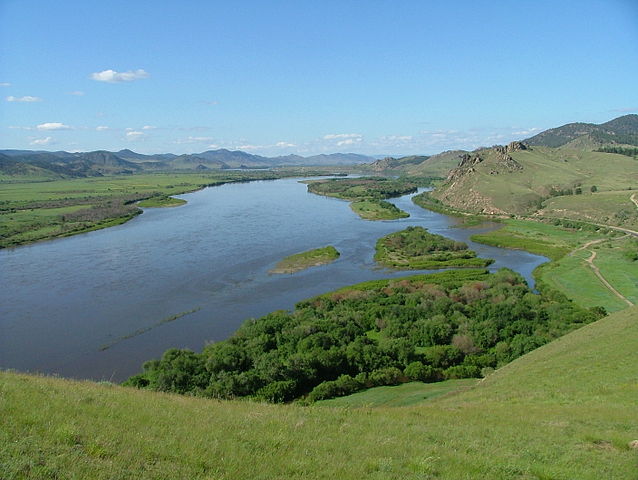 Visiting at least a few of the 14 national parks is one of the worthwhile things to do in Mongolia.
The strange topography, unique flora and fauna and as many as 4000+ rivers  compel us to see some of the national parks.
Here are the highly recommended national parks and they are also the highly visited ones.
Altai Tavan Bogd National Park is the best of the most visited park in here.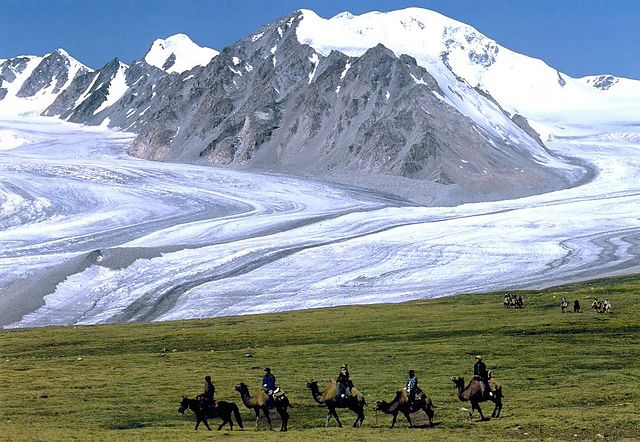 An interesting fact about this national park is, both Russia and China are on either side of it. So, three nations stand guard to this natural beauty comprising rivers, gorges, and glaciers. Its diverse geography, lakes, and rivers are habitats not only for the nomadic people but also for big mammals that include Moose and Ibex.
Gorkhi-Terelj National Park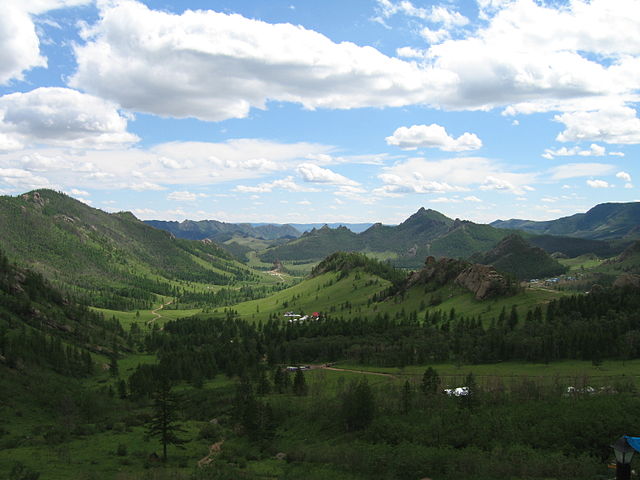 It is located 65 km from Ulaanbaatar city. Tourists are mostly seen visiting the area around the glacial Khagiin Khar Lake, Yestii Hot Water Springs,  and the Tuul River whose shoreline is dotted with camps for the benefit of tourists. Over 200 species of birds are seen near the lake and river.
Orkhon Valley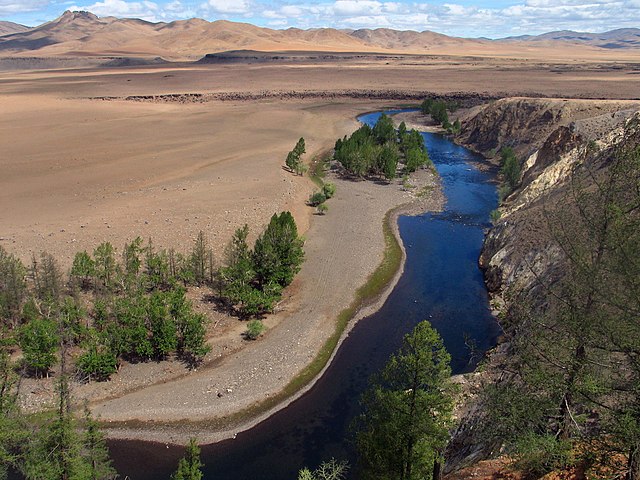 What a distinctly different valley where green foliage is not seen at all! The river that you see in the image above is the Orkhon River.
The unique geography attracted the team of UNESCO to declare it as one of the World Heritage Sites. The nation's capital Ulaanbaatar is located some 300 km away. The places in this valley have shown evidence of inhabitation for more than two thousand years. I think this fact has impressed UNESCO.
See the historic places and ruins around the Orkhan Valley that are rated as the top things to do.
Khustai National Park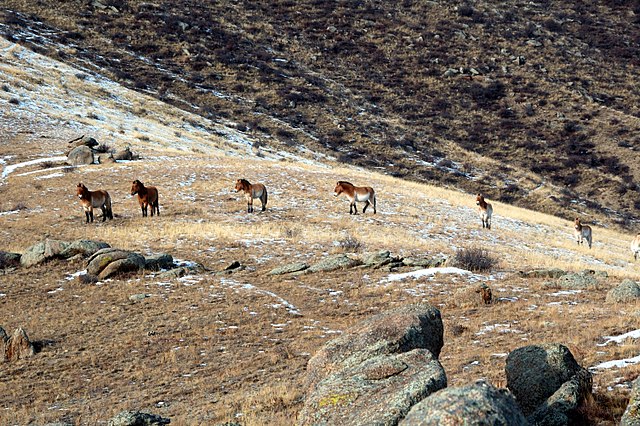 It is a typical scene of Mongolian wilderness showing the nomads with horses. This national park has another name Hustai National Park.
Though it is a national park, I think tourists may not consider it as one of the things to do as the landscape is too wild and dry.
Incidentally, this place is easily accessible from Ulaanbaatar that is situated less than 100 km away.
Horseback Riding
The vast wilderness, desert area, and mountains coupled with the availability of horses are the ideal conditions for horse trekking as one of the exciting things to do here.
Moreover, the nation shimmers under the spotless blue sky most of the year. There cannot be a better outdoor condition for horse trekking or manual trekking than that.
As a casual tourist, you can experience horseback riding just for fun. There are ardent horse riders in the world who go crazy when they see the vast wilderness and the endless meadows that are just great for trekking on a horseback. I suppose even the horses of this landlocked Buddhist nation love to carry men in the mountains.
Below are the best places to go trekking on a horse:
Altai Mountains i
Terelj National Park
Lake Khovsgol region
Karakorum, the ancient Mongolian capital
Orkhon Valley
Tulu River
For a weeklong horse trek, you can find guides who are too willing to accompany you.
Search for "Western Mongolia Horse Trek Tour" and "Nomad Horse Riding Adventure". I believe you will stumble onto fifteen horse trekking tour companies in your search.
I happened to read many useful and in-depth information about horse trekking and it is clear that it is one of the foremost things to do.
Ulaan Tsutgalan Waterfall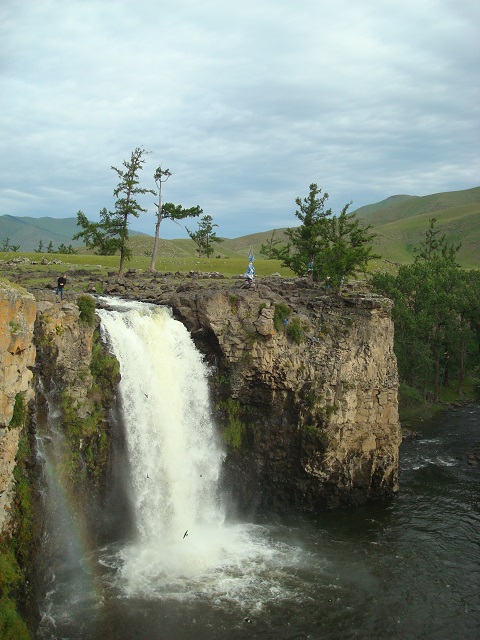 With over 4000 rivers and long mountain ranges here, you can be sure of seeing plenty of waterfalls
Ulaan Tsutgalan in Uvurkhangai province is the largest waterfalls in the country. The height from where the water begins its descent is about 65 feet only but its width (18 feet) is the added attraction. Orkhon River feeds the waterfalls.
If you delve deeper into the province, you will find more waterfalls that are mere cascades with no big current.
Captivating lakes.
Khuisiin Naiman Lake
Not many of us have no clue about this country's virgin highlands and steppes. When we come to know about absolutely spectacular lakes with backdrops that give us a longing within us, we chide our own ignorance.
Look at this short video clip of Khuisiin Naiman Lake! The scenery is a typical Mongolian steppe.
Terkhiin Tsagaan Lake
The backdrop mountains to this lake are known as Khangai Mountains. We are again in central part of the country where all the natural attractions are located.
Khorgo volcano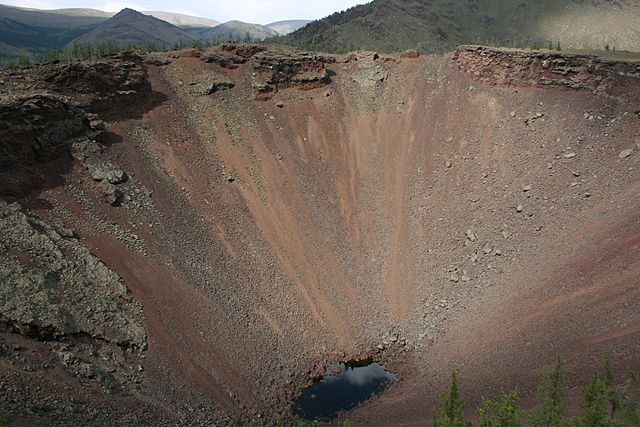 The crater looks eerie with no sign of green. You can quickly go to see this volcanic crater at a short distance away from the Terkhiin Tsagaan Lake.
Khorgo-Terkhiin Tsagaan Nuur National Park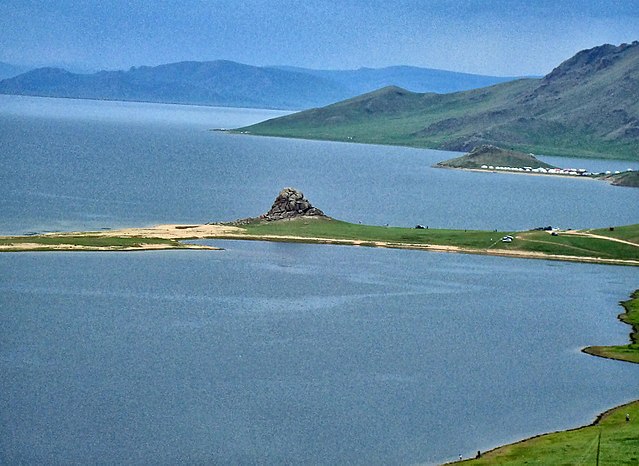 Can you take your eyes off this place? Visiting this picturesque place should feature in your list of things to do in Mongolia. The above-mentioned lake and the extinct volcano are part of this national park.
This is an important birding area. Two of the birds that are spotted here are very beautiful.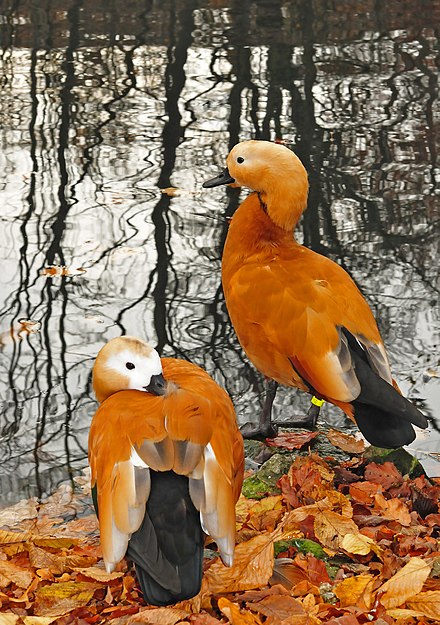 The hotels to stay in the Mongolian capital are not expensive at all. The food is very much Asian and Chinese. It is certainly a worthy tourist nation in Asia.