Adventure travelers go to great lengths to satisfy their physical urge. Adventure buffs have varied interests. They undertake arduous tasks such as trekking along Beautiful Hiking Trails and further more in the following categories:
 Walking great lengths
Climbing high cliffs
Descending abysmal gorges
Wave surfing
Scuba diving
Hot air balloon rides
Swimming in the sea
Hang gliding adventure
Parasailing
And many more.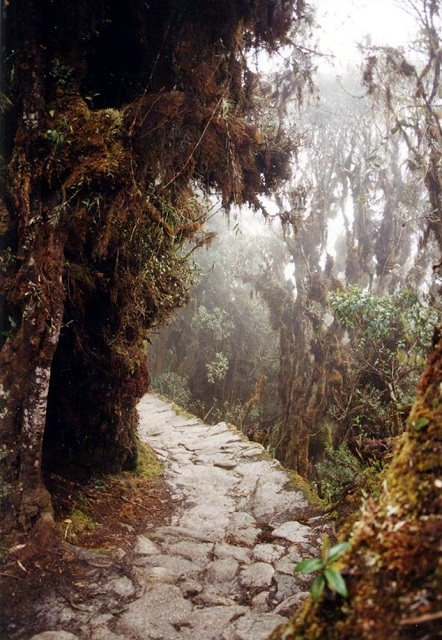 In this blog post, I have covered some of the world's most beautiful hiking trails. These beautiful hiking trails are trodden upon frequently by avid walkers in the world.
There are literally countless hiking trails in every nation. However, not all of them entice avid walkers to walk on pre-trodden walking routes.
They would like to go hiking on the world's highly popular and beautiful hiking trails. They like challenging conditions during their walkathon such as steep ascend, rugged landscape, low-oxygen mountain pass, walking on sand dunes, and more.
10 Beautiful Hiking Trails in the World
Come, let us go for a walk on the world's beautiful hiking trails. We will start with the highest walked most beautiful hiking trails first.
Inca Trail- Most Beautiful hiking Trails in the World



Here, the goal is to terminate your walking at Machu Picchu, a world' natural wonder in Peru.
Inca trail walking route has three different starting points, each with increasing length. However, all the trails are on the mighty Andes mountain range.
The toughest hiking route in Inca Trail is called "Mollepatta Trail" and it lasts 4 days. The total distance in this walking route is 40+ km.
The hiking route goes through some very tough conditions that include a mountain pass called "Dead Woman's Pass situated at an altitude of 13,800 feet!
Inca Trail hiking routes go through some picturesque terrains such as cloud forests, orchid groves, and quite a few sweeping views.
For elders, there is a hiking trail that can be traversed in a single day.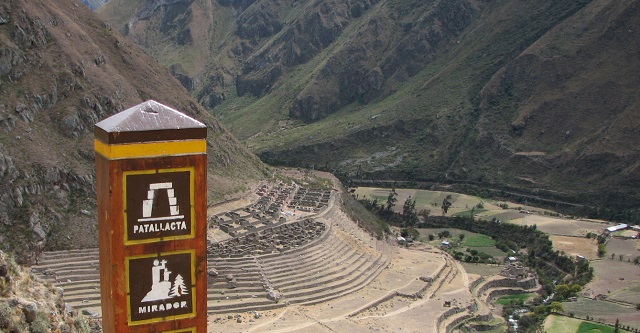 Inca Trail is the most beautiful hiking trail route among passionate walkers and also a very beautiful walking path.
Sunrise Hike, Kodaikanal
I doubt even ardent walkers and mountaineers in India are aware of the number of walking routes on the Western Ghats. I could count nearly 22 beautiful hiking trails in the Western Ghats in the vicinity of Ooty, Munnar, Kodaikanal, and Kotagiri hill stations.
Of all the hiking trails, the most beautiful hiking trail is the sunrise hike in Kodaikanal.
This hiking trail is through some lush green forests teeming with a range of wildlife.
The sunrise viewpoint stands at an altitude of 7200 feet!
Kilimanjaro Hike, Tanzania
Mount Kilimanjaro's beauty needs no instruction; we have seen it so many times in movies but did not bother to inquire about one of the most beautiful hiking trails in the world.
Of course, you can just hike for a couple of hours to reach the peak of Kilimanjaro. However, the real walking route takes nearly 6 days to traverse 42 km.
The culmination of joy among the trekkers happens when they reach the summit (Uhuru Peak) at a whopping 19,000 plus feet!
This is the 'roof of Africa', man! The feeling of achievement has no words to describe.
Amalfi Coast walk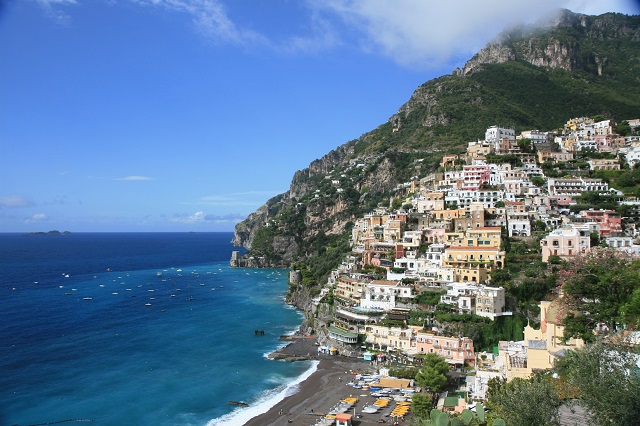 You are seeing the famous Amalfi Coast, Italy. Oh man, what a picturesque setting!
Amalfi Coast in Northern Italy measures 40 km in length. The entire length cannot be traversed but you can find a high-frequency walking trail in Sentiero Degli Dei.
The walking trail overlooks the lovely blue Tyrrhenian Sea.
Sentiero Degli Dei beautiful hiking trails goes through beautiful cliffside villages in Amalfi Coast. The hiking stretch is quite easy as the landscape, though on rugged cliffs has well-laid roads.
Beautiful Hiking Trails in Iceland- Laugavegur Hiking Trail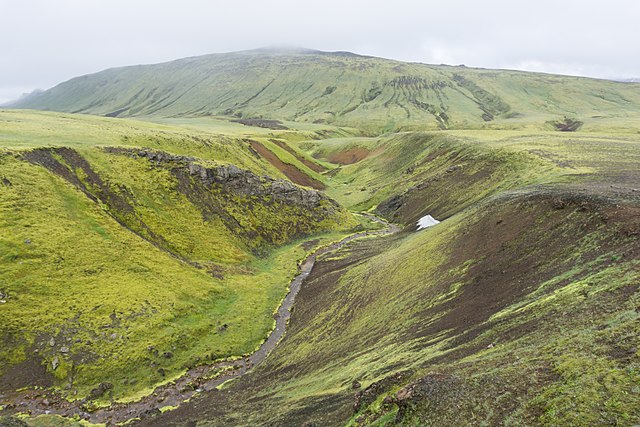 It is difficult to rank the beautiful hiking trails of Iceland as the country is rich in natural attractions and walking trails.
By popular feedback, the Laugavegur trekking trail rated as the beautiful hiking trails in Iceland.
The trekking trail measures 55 km in length that passes through rolling (literally?) hills and cool meadows.
Breathtaking beautiful hiking trails in Iceland!
The rolling hills wear a multicolor dress it seems-eh? I reckon it is due to the varying color of the grass on the mountain.
If you choose to walk during winter, you will able to see glaciers looming large on your view.
David Scott Trail, Shillong
Oh yes! Shillong-the God's own abode in India. It is located in the Meghalaya state. Meghalaya means the land of clouds. It is where Cherrapunjee, the wettest place in the world is located.
Shillong is the capital of Meghalaya and surely, there is no dearth of walking trails.
David Scott trail is the most trekked trail in Shillong. The trek is though fascinating landscape full of misty hills, tall trees, and gurgling mountain streams.
The hiking length is 16 km and the starting point is Mawphlang Valley.  Above all,  at any given time of the year except the monsoon season, you can see several groups of youth trekking along the David Scott trail enthusiastically.
Murrin Park Trail, Squamish, Canada
In Canada's British Columbia's province, there is a highway called "Sea to Sky' highway. What a name! Does it indicate the starting and ending point of the highway? Doesn't it make one expect what can be seen out there on either side of the highway?
The name itself made this hiking trail highly popular among Canadians.
On your trial, you will stumble on to a very beautiful Murrin Park and the calm Browning Lake.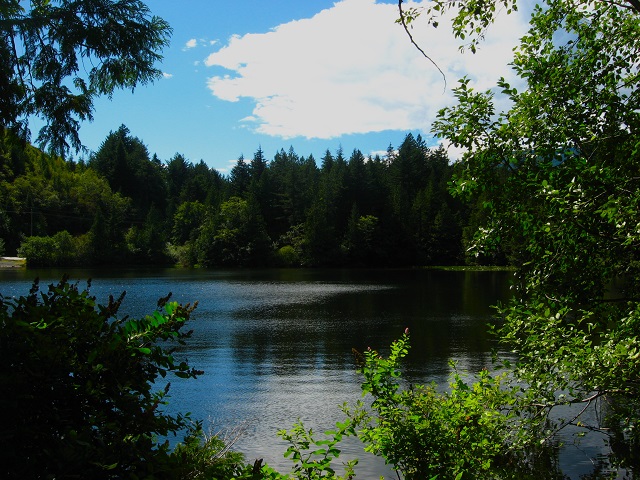 The trekking trail is easy and can be completed in less than an hour. In addition, this hiking trail is kids as well as pet dog friendly, meaning, no steep curve involved to climb.
The lake is calmness personified-eh? Typically a Canadian lake!
Apart from this picturesque lake, as a walker, you will be pleased to see the most spectacular Howe Sound.
Dublin Mountains Way, Ireland
Ireland, the land of green-covered mountains with endless meadows has several beautiful hiking trails. In addition, the majority of the hiking trails in Ireland are on mountains in spite of a lengthy Irish coast.
The Dublin Mountain way beautiful hiking trails listed in the '1000 best walks in the world' by Barry Stone, a passionate traveler from Australia.
This scenic hiking path goes for 40+ km through the quaint Dublin Mountains.
The hikers' goal is to climb the "Three Rock Mountain" and to reach the ruins of Fairy Castle located at the summit of the Dublin Mountains.
Pati Valley trekking, Brazil
The video clip showing a man walking along the Pati Valley in the Chapada Diamantina Mountains in Brazil would have given you a glimpse of the walking trail called "patio valley walking route".
As was evident, there were no tar roads but only nature roads through bushes and waterfalls.
The day-long hiking involves a distance of just 15 km only. However,  I think the stunning views and the greenscape all around will make you forget the strain of walking 15 km.
Beautiful Hiking Trails in Egypt-  Mount Sinai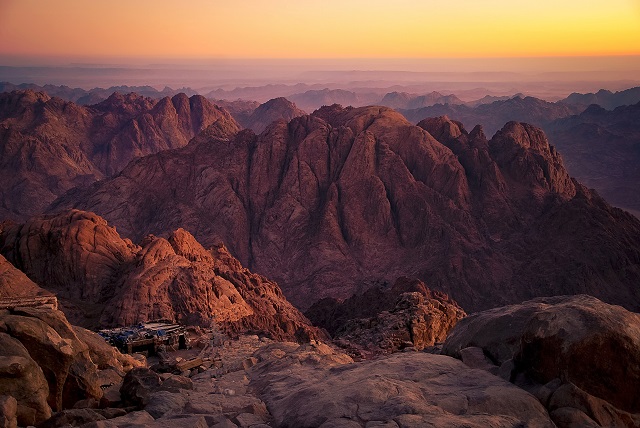 That's how the legendary Mount Sinai will look during sunrise. The walking involves covering a steep climb of a mammoth 7200 feet!
Your trekking starts around 2 AM and it is dark out there. You will reach the summit in about 3 hours time maximum.
Wait for the sun to rise dramatically over the horizon and you will let out a scream of joy.
Splendid walking routes are several in every country, however small it may be. Nevertheless, these 10 extraordinary walking routes are astounding in the world.
How walkers from various parts of the world get together?
Do they join any guided walking tours?
Above all, Are there any walkers' Clubs or Trekkers' Club?
Yes, I found walkers' Club in every major city of every nation. For example, even off beat cities such as Vishakapatnam (Vizag) in India has a club for walkers.
A little bit of more research revealed the existence of walkers/hikers club named after every popular walking routes in the world.
For example, here are a few trekkers club centered around famous walking trails:
If you are enthused by the beautiful hiking trails mentioned in this blog and want to go hiking, do you search for either guided walking tour organizer or a hikers' club in the name of the beautiful hiking trails that you are interested in.
Go, create your footprints across the globe.