People prefer cheapest countries to live during this pandemic season. The idea of living different countries is changing. For a short or a long vacation, holidaymakers are looking to go to cheap countries instead of spending a fortune by living expensive Western Europe or the United States.
In fact, travelers are searching for the cheapest countries to live to and spend their rest if their life irrespective of the distance. I read the further the distance is more preferred.
Actually, there is no dearth of cheapest countries to live in the world. However, such cheap countries should be live-worthy. Just because you can stay and eat just for $20 a day, you won't go there-right? For example, there are so many African nations that are dirt cheap but they are all not safe to go.
During the present pandemic, I think just about every country has become affordable due to poor patronage. Nonetheless, look at these highly affordable countries in the world that fall under 'cheapest countries to live.
8 Cheapest Countries to Live in the World during the Pandemic
India
I think big ties like Mumbai and New Delhi are beckoning peoples with discount offers that cannot be resisted. India is generally cheap to live when compared with the Middle East or the United States.
In spite of these glittering lights, Mumbai in India is a cheap place to go for a better lifestyle.
Egypt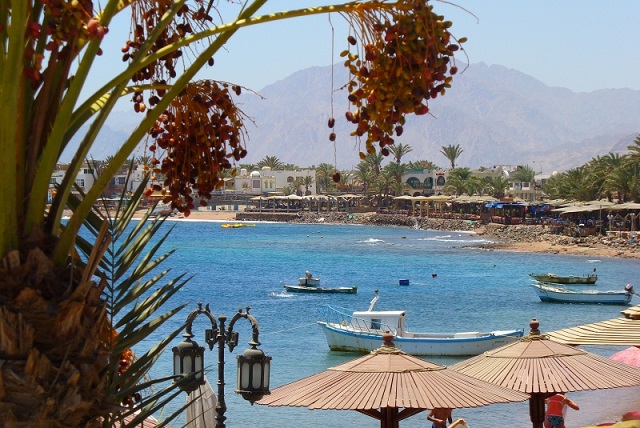 In spite of being an African nation, Egypt continues to be a tourist favorite of adventure travelers and those who are truly fascinated by the cradles of an ancient civilization.
The giant pyramids, the legendary Sphinx, and the great temples of Abu Simbel are truly the world's top tourist attractions.
The ancient civilization that flourished along the Nile River and the numerous Gods are exotic for peoples who marvel at the myths.
The ancient and mystic city of Luxor in Egypt and the Valley of Kings attract peoples perennially.
Egypt is one of the cheapest countries to live, pandemic or not.
Bulgaria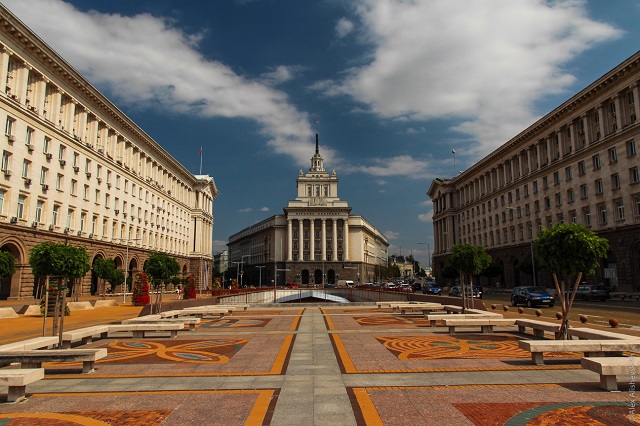 For a segment of tourists, the polluted Asian countries hold no attraction as vacation spots. They prefer to stick to their continent.
Bulgaria is a good choice among the cheapest countries to live in the world. Bulgaria occupies an enviable position in Southeast Europe because most of its bordering countries also can be classified as cheap countries to travel to.
Look at some of the neighboring nations of Bulgaria.
Romania
Serbia
Turkey
Greece
North Macedonia
The civilization of Bulgaria dates back to 6500 BC! The country's architecture is nothing short of splendid.
Sofia, the capital of Bulgaria alone boasts of a high number of visitors but Bulgaria's other cities beg us to visit and they are as beautiful as Sofia.
Forts, museums, and art galleries garner much of the interest of art and culture buffs.
Think of planning a settle at Bulgaria if you are looking for a cheap country to live.
Bhutan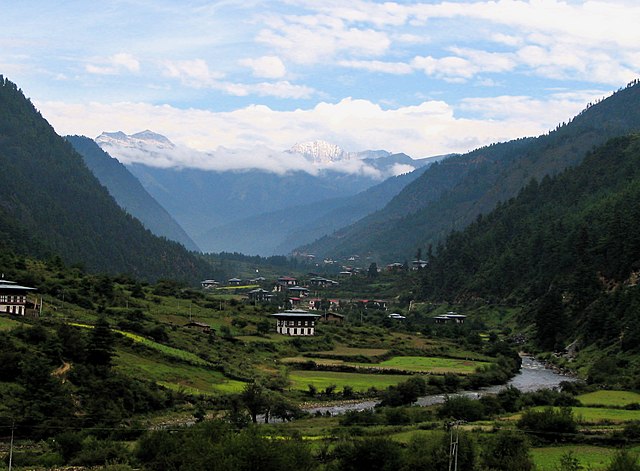 Bhutan, a neighbor of India is certainly one of the cheapest countries to live. Located in the Eastern Himalayas, Bhutan's residents are friendly.
Bhutan is the land of Buddhist monasteries and endless beauty of snow-clad mountains, lovely valleys filled with mist and wildflowers, and also a haven for bird watching enthusiasts.
I believe there are as many as 50 beautiful places to see in Bhutan and all won't make a hole in your wallet.
The food is damn cheap in Bhutan and also the cost of hotel accommodation.
There would be a festival going on in the countryside of Bhutan throughout the year. You should see the native Bhutanese dance willingly wearing colorful dresses and numerous ornaments adorning their head, neck, and hands.
The Dominican Republic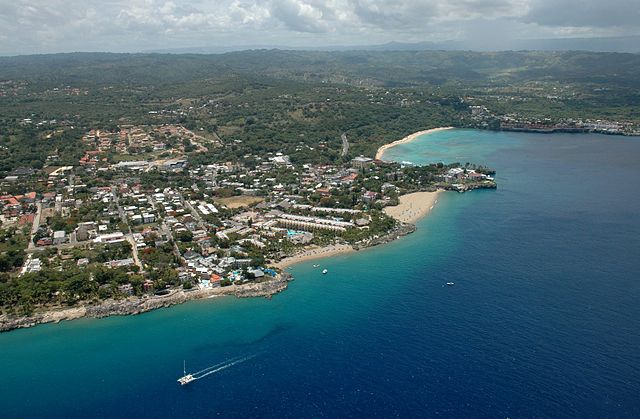 That's a tropical island in the Caribbean Sea. You would entertain a notion that visiting the Caribbean countries involves high expenses.
Well, I can't blame you because, generally, the Caribbean Islands are beyond the reach of the majority of us. However, some islands are cheap because there are not many things to see.
The Dominican Republic is one such cheapest country to live in the south of North America. While this cute island may not engage children but still, it is a paradise for a weekend vacation.
Basically, food is said to be cheap in the Dominican Republic. Commuting inside the island is also very affordable.
I could give you one valuable tip for your future trip to the Dominican Republic. After booking your cheap flights to Santo Domingo,  try to narrow down on an all-inclusive  deal with any reputed companies for your migration.
The Dominican Republic is a good place for indulging in water sports that include speed boating,  waterskiing, parasailing, and scuba diving.
Pick up some Spanish words before your board your flights to this Caribbean Island.
Cambodia
Cambodia is undoubtedly one of the cheapest countries in the world. It offers more than 50 attractions and they are open all through the year.
Lodging and boarding in Cambodia are surprisingly cheap. In fact, I would say they are 'shockingly' cheap n Cambodia.
Cambodia boasts of the Angkor Wat, the world's largest complex of temples whose architecture and culture will be nothing short of spectacular.
The capital city Phnom Penh is classically beautiful with French buildings. The food, especially the bakery items in French bakeries is dirt cheap.
Moving around in Phnom Penh's famous tuk-tuk will cost less than $5 for the whole day.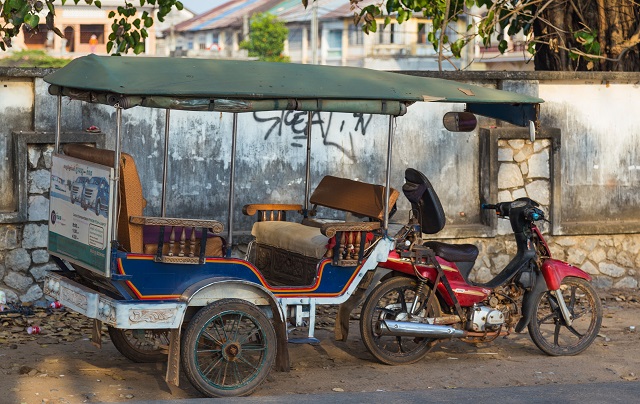 Tuk-Tuk, Cambodia
Bolivia
Where Bolivia is located? Bolivia is in South America, sandwiched between the Andes Mountain range, Amazon rainforests, Brazil,  Peru, Chie, and Paraguay.
What else can you look for in one of the cheapest countries in South America? I believe the Amazon forests and the Andes Mountains' fauna alone can goad you to visit Bolivia in the near future.
Bolivia's added biggest attraction is a magnificent salt lake named "Salar de Uyuni".
Two big cities in Bolivia where the people would land are Sucre the capital and  La Paz.
Greece
Greece is the land of modern civilization and the birthplace of democracy. Its rich history and culture are the big attraction factors in the world of tourism.
In addition, the islands of Greece numbering 6000 play a major role in the cruise holidays sector. I believe going to the islands of Greece that are located in the Aegean Sea, Mediterranean Sea, and the Ionian Sea would be costly whereas staying on any one of the major islands is considerably cheaper.
Similarly, the Greek capital Athens has a different side where tourists can find cheap accommodations and street food.
These eight countries in the world are the cheapest countries to live to during this pandemic.