In this blog post, I am going to reveal several little-known tourist attractions in India. I would rather say these are 'unknown' tourist attractions in India that will take your breath away.
In addition, you can showcase some f these hidden gems as Indian cultural heritage sites.
One thing I can say you are most likely to exclaim, "Oh, I didn't know such a beauty existed in India".
7 Little Known India Attractions
Andro Village, Manipur
This small but beautiful village is located some 30 km away from Imphal, the capital city of Manipur, a north-eastern state of India.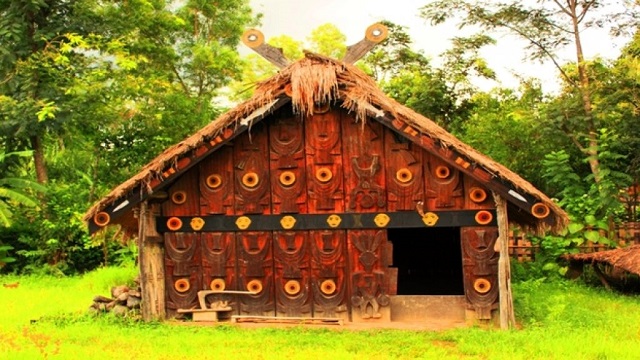 Andro village is now on the map of Indian tourism because of the local women's craftwork skill in pottery and doll making. These are Manipur tribal married women who are making the world turn towards them.
Pottery apart, the locals also are engaged in making as many as 30 different dolls that depict the cultures of Manipur tribes.
If you happen to visit this little-known tourist place in India, you can buy locally crafted dolls, piggy banks, and attractive oil-burned lamps. Manipur is best visited between October and February.
Yusmarg, Kashmir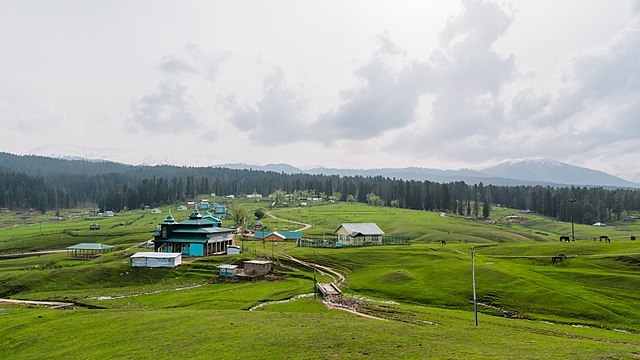 Tea e 'Yusmarg' indicates it is located in Kashmir. This little-known attraction in India is actually a less-crowded hill station of Kashmir. As a matter of fact, the paradise on earth 'Srinagar', the capital of all tourism in Kashmir is just 50 km north of Yusmarg.
Being a Himalayan hill village, the place will steal your heart and would beg you to extend your stay.
The sprawling meadows, the silent groves of pine trees, hidden waterfalls, and long walking trails are signature attractions of Yusmarg.
Nilnag lake ad Doodh Ganga Rivers are two spectacular water-bodies you will visit during your holiday in Yusmarg. Doodh Ganga River's location is inside a stunning-looking, dense jungle. If you can trek the 13 km distance from Yusmarg to reach the Doodh Gana River, you will be happy to have taken the walking route.
The flora of real Kashmir is a rare sight that is not to be missed. If you are lucky, you can spot some wildlife such as feral cats, coyotes, and bears.
If you engage a local guide, he will take you to some enchanting viewpoints that will reveal Sunset Peak and Tattakutti peak in the Pir Panjal Himalaya range.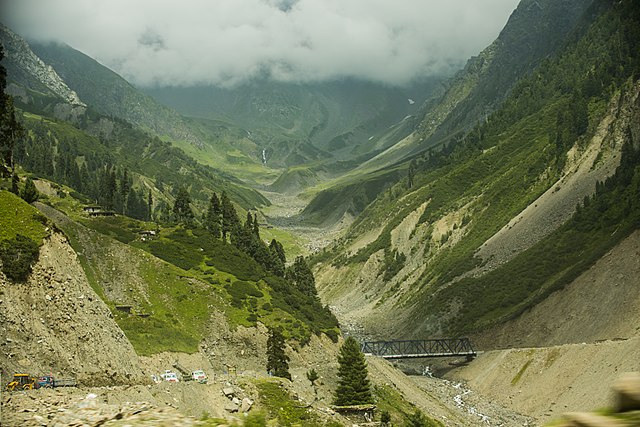 Pir Panjal mountain range.
This hidden gem of India, Yusmarg hill station is a wonderful alternative to Srinagar, Kashmir.
Krem Puri Caves, Meghalaya
Meghalaya, the most under-visited state in India has more natural attractions than any other state. The lush green mountains, terrific waterfalls, and above all the Krem Puri cave are the biggest tourist attractions of Meghalaya.
Our destination now is the 24.5 km long sandstone cave called the 'Krem Puri Caves' that must have been existed for 70 million years!
Do you know:
Do you know that it took 25 days to fully measure and map the Krem Puri cave complex?
To go and explore the world's longest cave, t is not for people with chronic claustrophobia.
Isn't Krem Puri Cave certainly a little-known attraction in Ina?
How to go to Kren Puri Caves?
You have to hire a taxi from Shillong, the capital of Meghalaya. The distance to Krem Puri from Shillong's capital is 100 km.
Sualkuchi, Assam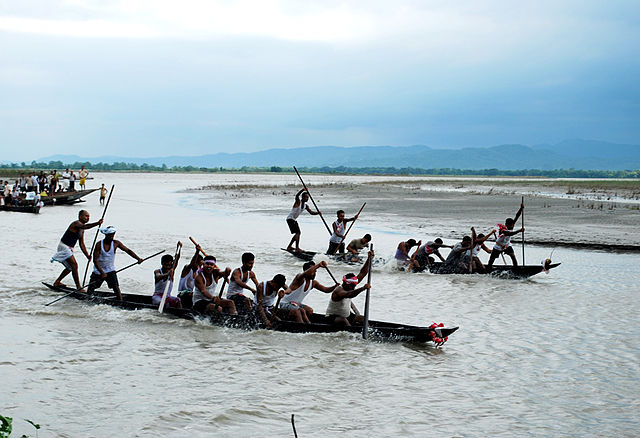 The above image has relevance to the touristy town of Sualkuchi. I am positive you are hearing 'Sualkuchi' for the first time.
There are different cities and small towns in India that are known for silk production. For example, Kanchipuram near Chennai is known for its gorgeous silk dresses.
Similarly, Sulakuchi is known for different types of silk dress materials, one of which is called "Mekhela Chador". The women model in the above image is wearing the Mekhela Chador.
This little-known or unheard of attraction in India is located 35 km from Guwahati, the capital city of Assam.
The mighty River the Brahmaputra is flowing on the outskirts of Sualkuchi.
Sulakuchi though being a small town in Assam, is attracting wholesale shoppers from several North-East Indian states who buy the different silk dress materials that are known as:
Golden Muga
White Pat
Warm Eri Silk.
Sulkuchi is called the "Manchester of Assam" because of the large-scale textile bloom carried on as a cottage industry.
In addition, Suvalkuchi is on the tourist radar for its thrilling boat race in the Brahmaputra River. This boat race is known as "Naw Khel".
What an exciting sports event!
Moreover, you can visit the following tourist landmarks once you reach Suvalkuchi to buy authentic Assamese silk.
Madan Kamdev Temple
Aswaklanta Temple
Additionally, Guwahati city has its own tourist attractions that can engage you for a couple of days.
Lambasingi, Andhra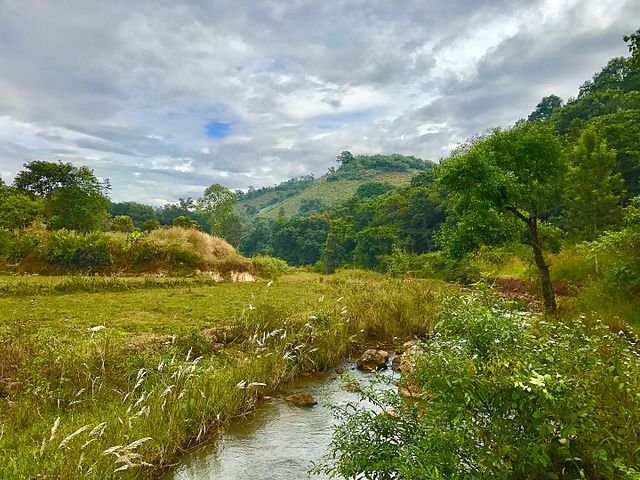 This is a rare sight even for the die-hard Andhra people. Lambasingi is a mini hill station in Andhra, near Vizag The distance between Vizag and Lambasingi s 100 km to the west of Vizag.
I would rate Lambasini as a day trip attraction from Vizag. The quaint hill station Lambasingi (strange name) have lot of coffee estates. In addition, it is a pleasant experience to take a leisurely walk through pine and eucalyptus tree groves.
Since the altitude of Lambasingi is 3300 feet, the weather is mostly pleasant, especially in the early morning.
You can reach Lambasingi by taxi from Visakhapatnam.
Places to see in Lambasingi hill station:
Sarada River
Suryanarayana Temple
Kondakarla Lake
Apart from casual tourists, you can spot habitual trekkers guided by trekking clubs.
Lambasingi hill station is another little-known India attractions.
Lansdowne, Dehradun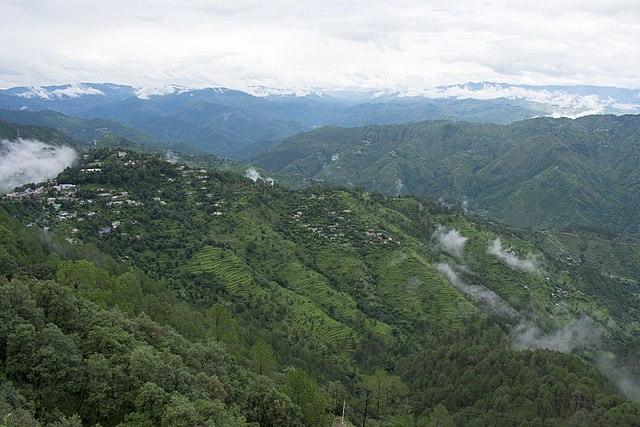 Lansdowne is certainly not an Indian name. However, this unheard-of hill station is located near Dehradun in the Uttarakhand state in Inda.
First, I think you want me to tell you where exactly is Lansdowne and how to reach this beautiful hill station.
By air, fly up to Dehradun from wherever you are in India. At just 150 km away on the way to Haridwar, Lansdowne is located. You can hire a taxi from either Dehradun or Haridwar to reach Lansdowne so that you can enjoy the beautiful hills of Uttarakhand.
Alternatively, take a train from Dehradun to Kotdwar railway station. Our destination Lansdowne is just 45 km away. Taxi is the only option to go to Lansdowne from Kotdwar.
Lansdowne's altitude is 5840 feet! You can expect a wonderful climate all through the year.
In case you are starting from New Delhi to Lansdowne by car, you can drive through Meerut and Najibabad before finally reaching Lansdowne. The total distance is 250 km from Delhi.
There is not much to do in Lansdowne except to visit a few famous temples because, you are n Uttarakhand state, the land of Hindu Gods. Treat Uttarakhand as a weekend escape from Delhi.
Some places to see in Lansdowne:
Mahadev Temple
Bhulla Lake
Gandhi Chowk
Tip-n-Top viewpoint
Pine Forests
Santoshi Mata Temple
Darwan Singh Museum
Kanvashram ( Ashram of the great sage Kanva, where Sakuntala lived and gave birth to Bharata)
Lansdowne is an absolutely unknown India attraction in North near New Delhi.
Ziro Valley, Arunachal Pradesh
Ziro Valley is located as far away as 120 km from Itanagar, the capital of Arunachal Pradesh, a North East state of India, on the border of Nagaland and China.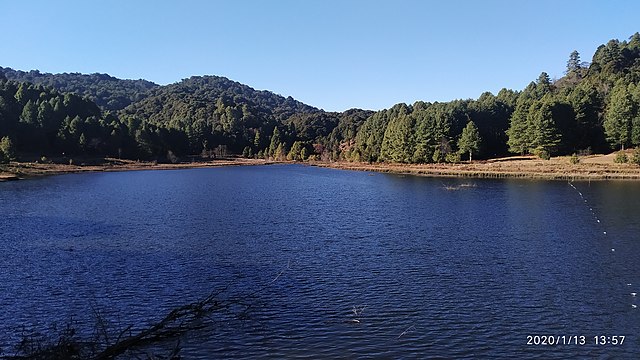 Situated at an elevation of over 8000 feet, Ziro is a big summer escape for the residents of steaming Guwahati and Tezpur, the two big cities of Assam.
Ziro valley is the cradle of the colorful and culturally rich Apa Tani tribe of Arunachal Pradesh.
Ziro valley is a place to take complete rest, relax, eat the exotic cuisine of the tribes and enjoy the scenic hills that  covered with pine trees.
A few tourist landmarks in and around Zir Valley:
Talley Valley wildlife sanctuary
Pine Forests
Bamboo forest
Hapoli viewpoint
How to Reach Ziro Valley
By Air: The nearest airport to reach Ziro is in Jorhat, a big city in Assam. From Jorhat's airport, Ziro is 100 km.
Ziro valley is a rather unknown tourist attraction to the majority of the Indians.
Apart from these seen little-known India attractions, I am sure there are several more hidden gems in the states of Mizoram, Arunachal Pradesh, and Nagaland.