Chilean Patagonia is neither a country nor a province or a state of any nation. It is a region in South America. It comprises part of Argentina and part of Chile, the two South American countries. The total area of it measures a big 674k sq. km.
The major portion of it is in Argentina. Chilean Patagonia is smaller. However, both the regions of it comprise diverse landscapes that include the Andes mountain range, glaciers, and large tracts of tropical forests, national parks, numerous water bodies and a wide range of wildlife species.
Moreover, there are several breathtaking fjords in the Chilean part of it.
How many days do you require to see all of Patagonia?
Depending upon your time of touring it, you may require up to three weeks. This is taking into consideration you are firm on seeing at least 50% of the Andes birds.
When is the best time to visit the Patagonia region in South America?
Forget the gloomy monsoon. Plan your trip to it from mid-November to the end of April.
Warning:
Language may be a barrier to the majority of North Americans because English is not spoken in it. The local language spoken there is Patagonian Welsh. I think if you know Spanish, you can just manage to get along. However, since you definitely require an English speaking guide, you don't have to worry much.
Argentina and Chile Patagonia Railway Tour.
If only you are a train journey buff, you can buy a ticket to the most memorable and absolutely scenic Argentina and Chile Patagonia Railway Tour. As they say, the landscape is 'surreal'.
Here's a video clip of train tour.
The diverse landscape that will unroll before you includes 'table lands', 'steppes', deep gorges, the Pacific Ocean, endless chain of mountains, and more.
The marvellous train journey lets you taste a bit of its's splendid geography. In order to see many of the spectacular tourist landmarks in it, you must travel in a car.
List if of Places to visit in Chilean Patagonia
Here is the list of places that you can see in South America.
Torres Del Paine National Park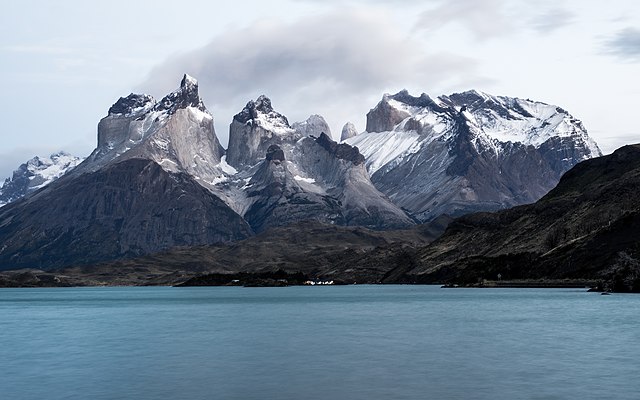 The image has two parts. The top image depicts the "Towers of Paine" and the bottom image shows the towers of "Paine Horns".
These towers of natural cliffs should be seen early in the morning when the sun rises. The sunlight transforms the cliffs into attractive golden colours. Even sunset time is also a good time to visit this place but the cliffs won't reflect the sun to turn into a golden colour.
Torres del Paine National Park is the foremost tourist landmark in Chilean Patagonia. The two glowing towers fall inside this national park. This implies winter is also a good time to tour.
Torres del Paine National Park comprises terrific glaciers, snow-clad mountains, rivers and lakes, and diverse wildlife.
The nearest gateway city to these fantastic glaciers is called Puerto Natales. The national park is located about 110 km away.
Torres del Paine National Park attracts over 250k tourists every year.
If you are fond of seeing water bodies in the wild Patagonia region, you can allocate time to visit the following charming lakes.
Grey Lake
Pehoé Lake
Nordenskiöld Lake
Sarmiento Lake
Three glaciers are the sources for these large lakes. One of the glaciers named Grey Glaciers is the largest of the three glaciers comprising a big 270 sq. km
End of the World Route
What a name! The majority of the tourists hit this scenic route that is part of the Chilean Patagonia. Since Chile is located as the southernmost of the world atlas, it is called the 'end of the world'.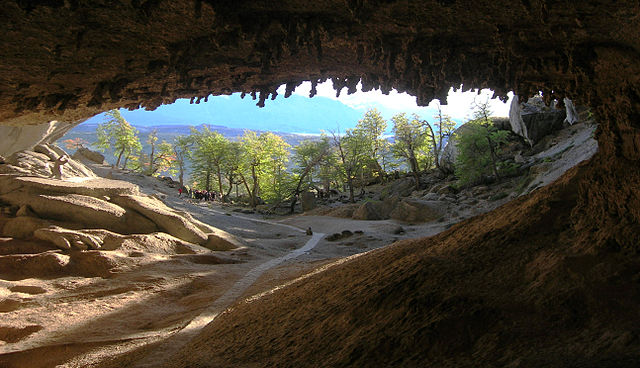 This tourist landmark is part of the Torres del Paine National Park. The 'end of the world' route is 2800 km long. Visitors to this part of the region in Chile may cover a maximum of one-fourth of this route and feel proud to have traversed this historic way to the Antarctic.
Ardent hikers ditch their cars and start walking on this hiking trail for a couple of days. More energetic people hike continuously for a week to experience the diverse geography and spot the range of wildlife.
This important route runs from Puerto Mont to Cape Horn. The end of the world road passes through as many as seventeen national parks. To name a few of them, they are:
Torres del Paine National Park
Bernardo O'Higgins National Park
Kawesqar National Park
Pali Aike National Park
Cabo de Hornos National Park
Apart from these well-known national parks, there are a few bio reserves and protected natural reserves. God only knows how many lakes, rivers, and waterfalls are present on the way. I don't think none has ever walked all along the 2800 k to record their observation and inference.
Other tourist attraction on the 'end of the world; route include:
Cueva del Milodón Natural Monument
Magdalena Island
Puerto Williams
Puerto Toro
The last two mentioned tourist attractions above are two human settlements that are considered as the end of the world.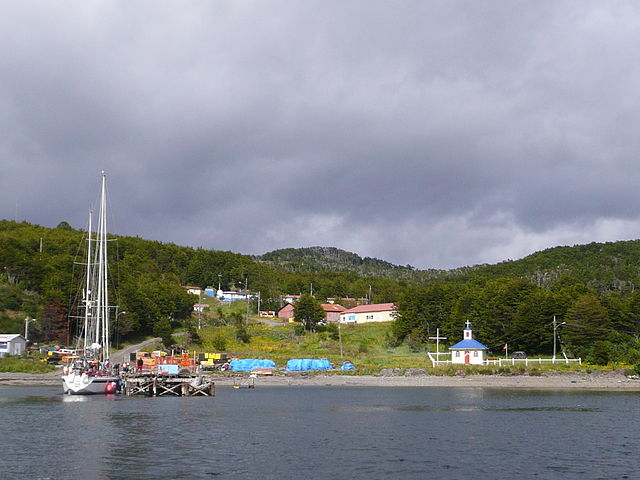 Puerto Toro human settlement
Wildlife of Patagonia
I think you can spot most of the wildlife of it only when you walk through the 'end of the world' route. In addition, the exotic birds of the Andes mountain range can be spotted in the Chilean Patagonia.
Puma
Mara
Guanacos
Chilean Huemul
Andean Condor-a majestic bird
Several species of hawks, falcons, owls, and eagles, who live high on the cliffs of Andes Mountain
Chilean Flamingo
Parque National los Glaciares
In order to see the gorgeous and mammoth glaciers in Argentina's part, you must go the Santa Cruz province.
This glacier national park comprises a huge area covering over 7200 sq. km! Due to its spectacular geography, UNESCO thought it is to be protected and declared it as a World Heritage Site.
I suppose you have heard about IceCaps in the Antarctic region. There is an ice cap here which itself mothers 47 smaller glaciers.
The Los Glaciers and the smaller glaciers feed a couple of large lakes that include:
Lake Argentino
Lake Viedma
These two lakes in turn feed several rivers in this place.
Fjords of Chile
The Chilean Patagonia is known for incredible fjords that are always known to exist in Norway.
To see these Chilean fjords, you must search for a cruise ship tour that takes very near to the fjords and some may even enter the fjords. I came across Albatros Expedition that organizes a cruise tour of the fjords in this region.
This region is for passionate nature lovers who derive the utmost pleasure when they witness diversified geography and Andes wildlife. Moreover, trekking through the 'end of the world' route would be a lifetime experience.