Can you name a state in India located in the plains that has more hill stations than in a hilly state? It is the state of Maharashtra that has more than 20 beautiful hill stations. Yes, there are more than  20 beautiful hill stations in Maharashtra.
While some of the hill stations in Maharashtra are highly popular and the most visited ones, many are lesser-known hill stations but they don't lack tourists.
10 beautiful hill stations in Maharashtra, India
The locals who live near lesser-known hill stations in Maharashtra know their beauty and value as summer escapes. Those places are comparatively cheaper than the popular hill stations such as Matheran and Mahabaleshwar.
List of 10 beautiful hill stations in Maharashtra, India
Jawhar
Matheran
Khandala
Malshej Ghat
Mahabaleshwar
Amboli Ghat
Igtapuri
Panchgani
Toranmal
Suryamal
In this blog post, I will take you to ten hill stations in Maharashtra irrespective of their popularity. You decide which one to visit for your next vacation; However, I assure you the decision-taking won't be easy.
Jawhar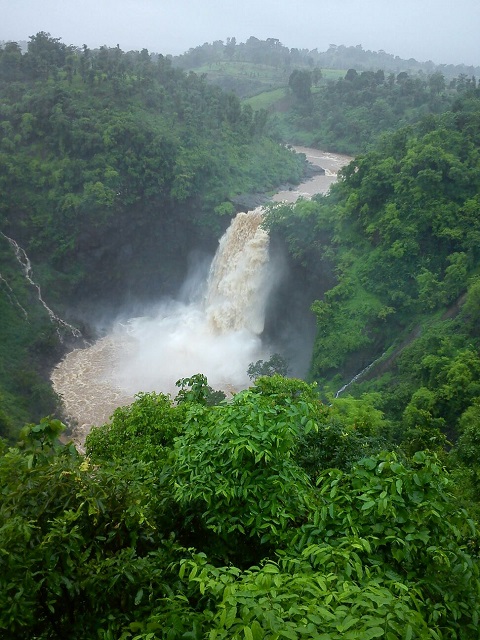 Jawhar -it's really unheard of a hill station in Maharashtra, isn't it? Nestled in the dense mountains of the evergreen western ghats, Jawhar is one of those least-known hill stations in Maharashtra.
Jawhar doesn't boast of a high elevation, buddy. It is just about 1500 feet. However, it's very picturesque with a few thundering waterfalls and stunning sunset viewpoints.
Located about 150 km away from Mumbai, Jawhar is mostly visited by the residents of Nasik because it is only 80 km to them.
The star attraction of Jawhar hill station in Maharashtra is the Dadarkopara Waterfall.
River Lendi is the feeder for this beautiful waterfall that falls from 300 feet! Hiking through the surrounding forests containing herbal plants and bushes is a refreshing experience.
Other places of tourist interest in Jawhar hill stations are:
Kal Mandavi waterfall
Dhanukama sunset viewpoint
Jaivilas palace
Hanuman valley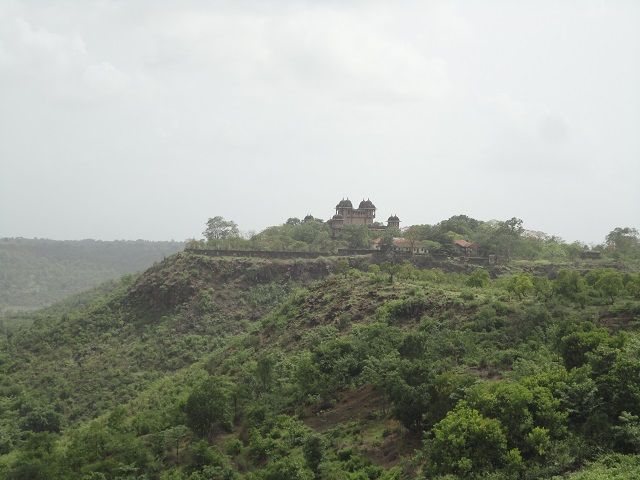 How to reach Jawhar hill station?
By flight, you can go up to Nashik and from there, hire a taxi to Jawhar.
The nearest train station is Igatpuri, 60 km from Jawhar. For further travel to Jawhar, hiring a cab is the best option.
Thane is another gateway to Jawhar at 120 km away by road.
The best time to visit Jawhar:
Summer starts in Maharashtra in April. Up to June, the weather in Jawhar is very pleasant.
In fact, all the hill stations in India attract visitors only from April to June.
Matheran
Matheran is one of the highly visited hill stations in Maharashtra. Even during high monsoon, tourists brave the wet conditions to go to Matheran to spot rare insects and mountain birds.
In spite of its small size, Matheran hill station in Maharashtra is the most visited summer escapes because of its proximity to Mumbai and Pune also.
In fact, Matheran is part of Mumbai Metro area.  The distance between Mumbai and Matheran is 90 km only.
If you are going to Matheran from Bangalore, you better book your train ticket up to Pune. Matheran is located 120 km from Pune. Road travel from Pune will be fantastic!
Matheran's elevation of 2600+ feet invites misty conditions that look dreamy and photogenic.
Reaching Matheran from Mumbai
The local trains from Mumbai is an easy option to go to Matheran. Travel two hours on the local train to reach Neral railway station. From Neral, board the toy train to Matheran. It will be an unforgettable train journey up the western ghats.
Matheran's sight-seeing landmarks include as many as 38 observation platforms that include:
Panorama Point for a 360 deg view of Mumbai
Rambagh Point
Heart Point
Louisa Point
Monkey Point
Porcupine Point
Youth comprise the majority of the visitors to Matheran. They love trekking on various mountainous and forested trails.
In addition, Matheran's attractions include lakes and landscaped parks. Charlotte Lake is the star of tourist attraction in Matheran.
Note:
Horse riding is the most sought after mode of moving around in Matheran to visit every one of the tourist landmarks in Matheran. Wow! That would be romantic!
Khandala
Khandala is a classic hill station in Maharashtra. It is located just 3 km from Lonavala, another pleasant hill station in Maharashtra.
Lonavala is the gateway to Khandala and also the nearest train station to Khandala.
Khandala is known for lush forests, beautiful trekking trails, waterfalls and sunset points. The background of Khandala is so picturesque that it is the darling of Indian filmmakers.
Some of the important tourist landmarks of Khandala include:
Dukes's Nose
Bhushi Lake
Bhor Ghat
Tiger's Valley
Amrutanjan Viewing Point
Bhaja Cave
Reaching Khandala is quite easy. From the nearest airport Pune, one can either choose to drive the scenic ghat roads and reach Khandala. The distance between the two points is 72 km.
An alternate option is to take the local train from Pune up to Lonavala. The duration of the train journey is about 90 minutes.
Malshej Ghat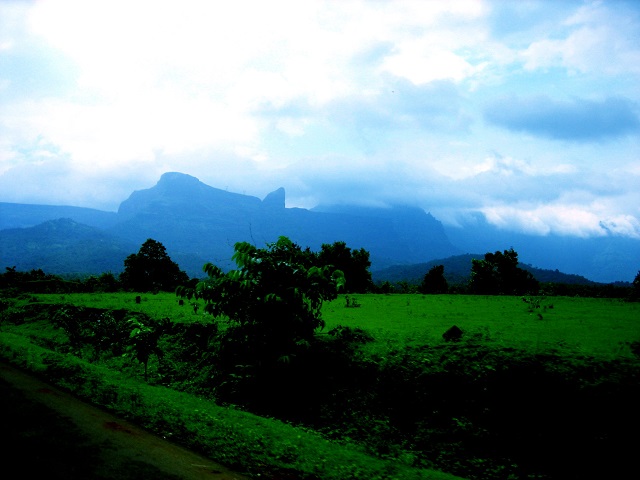 Malshej Ghat hill station in Maharashtra is located near Kalyan. The place is super green with misty hills that sport quite a lot of flora  and avifauna.
One can reach Malshej Ghat either from Kalyan (85 km) or from Pune (120 km).
Though bus facilities are available to Malshej Ghat from Kalyan and from Pune, it is better to hire a taxi.
Abundant wildlife is the key attraction of Malshej Ghat. If you are lucky, you can even spot a leopard.
Places to see in and around Malshej Ghat are waterfalls, Shivaji Fort, and Pimpalgaon Joga Dam
Bird watching and trekking enthusiasts frequent Malshej Gaht hill station even during monsoon, unmindful of landslides and slippery trails.
Mahabaleshwar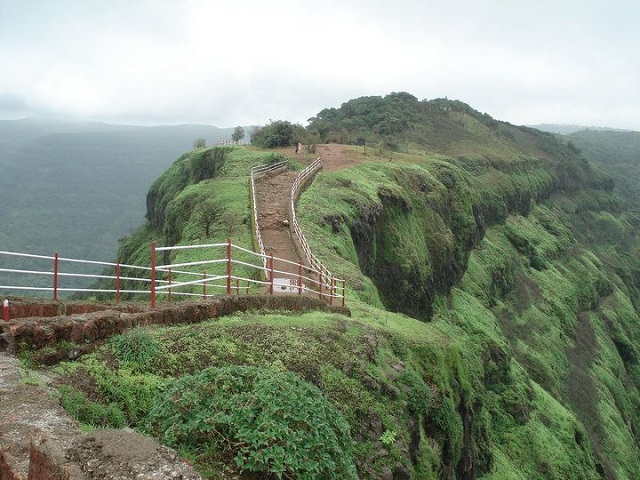 Mahabaleshwar hill station in Maharashtra is the most visited summer escape near Mumbai. In addition, Mahabaleshwar is known as the strawberry capital of India.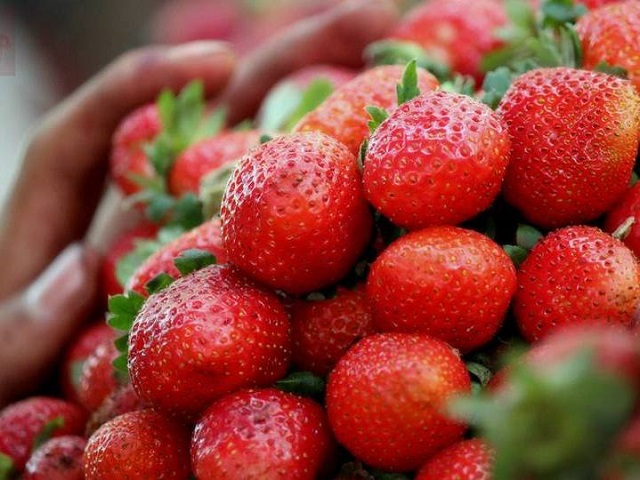 You need to spend two full days to enjoy the scenic Mahabaleshwar. Apart from a highly visited hill station, Mahabaleshwar is also a holy place because the sacred River Krishna starts its journey from this hill station in Maharashtra.
Places to see in Mahabaleshwar.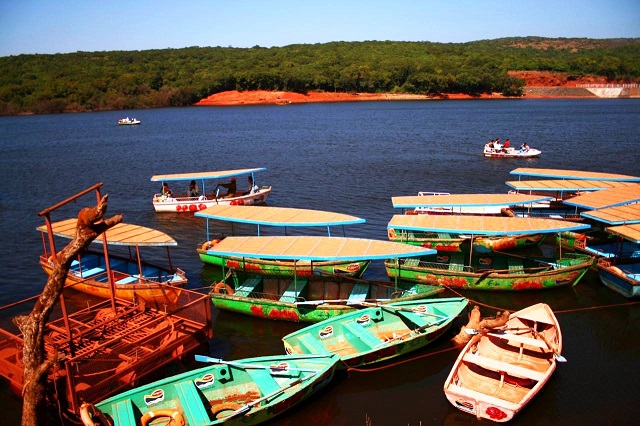 kate's Point
Lingmala Waterfall
Monkey Point
Balakwadi Dam
Dhobi waterfall
Koyna Valley
Needle hole rock
Arthur's Seat
Pratapgad Fort
Chinaman's waterfalls
How to reach Mahabaleshwar hill station?
Pune is the nearest airport to visit Mahabaleshwar. The distance from Pune to this town is 120 km. If you are reaching Mumbai from North India, Mahabaleshwar is located 270 km away.
Most tourists to this hill station take a train up to Satara because the hill station is only 70 km away.
Amboli Ghat
Amboli hill station in Maharashtra has fewer matches to its breathtaking beauty.
Look at the image of Amboli Ghat below. See how misty it is!
Inexplicably, Amboli receives very heavy rain during the monsoon resulting in voluminous waterfalls in and around Amboli.
It appears dreamy and splendorous. Make your trip after mid-June but before the end of July to see several waterfalls, the prominent being the Amboli falls. You won't be able to take your eyes off the waterfalls, lush green gorges, and the frequent cloud shroud.
Amboli hill station is located near Belgaum, Karnataka. You will notice the surroundings change to misty beauty if you are driving to Goa from Belgaum.
It is advisable to avoid weekends because a large number of tourists from Belgaum and Goa throng the place. Maharashtra, Goa, and Karnataka states' borders are close to each other in one place and that is where our Amboli hill station is located. Geographically, Amboli Ghat belongs to the state of Maharashtra.
How to reach Amboli Waterfalls?
For flyers, Goa's Dabolim Airport is just 60 km away. Interestingly, Belgaum's Sambre airport is also very close to Amboli at 70 km away.
Now, I think you can form a mental picture of where Amboli is located-eh?
However, Sawantwadi railway station is the nearest one to Amboli.
Like other small hill stations in Maharashtra that dot the evergreen western ghat mountain range, there are numerous observation platforms in Amboli too that include:
Mahedevgadh Point
Shirgaonkar Point
Sunset Point
Kavlesad Point :
In addition to Amboli waterfalls, you can see a few more waterfalls that include lustrous Nangarta Falls :
Amboli Ghat is fit for a day trip only from Belgaum or Sawantwadi. Moreover, There are no decent accommodations in Amboli hill station.
Igtapuri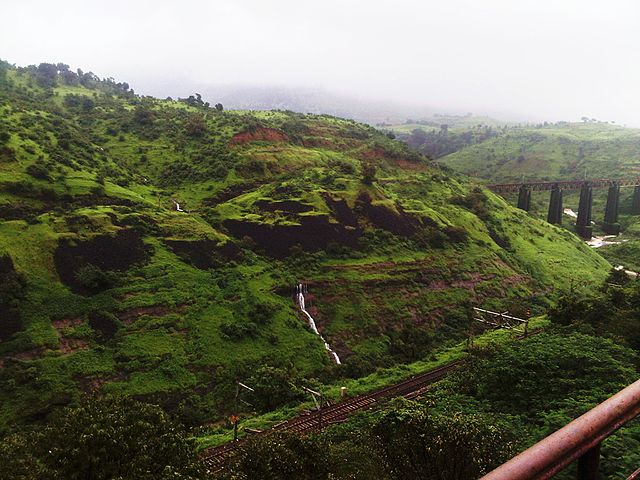 The train that you notice in the image above must be travelling through Igtapuri region as the greenery on the mountain slopes indicates.
Igtapuri hill station in Maharashtra has all the charms of the western ghats. If you travel by road from Nashik to Agra, you will come across the major Igtapuri railway station. It lies between Mumbai and Nashik Road railway stations.
If you want to plan a trip to Igtapuri, board a train from Mumbai and get down at Nashik Road. Besides, Igtapuri hill station is only 40 km away.
However, you can drive from Mumbai to Igtapuri. The distance to be covered is 135 km.
Panchgani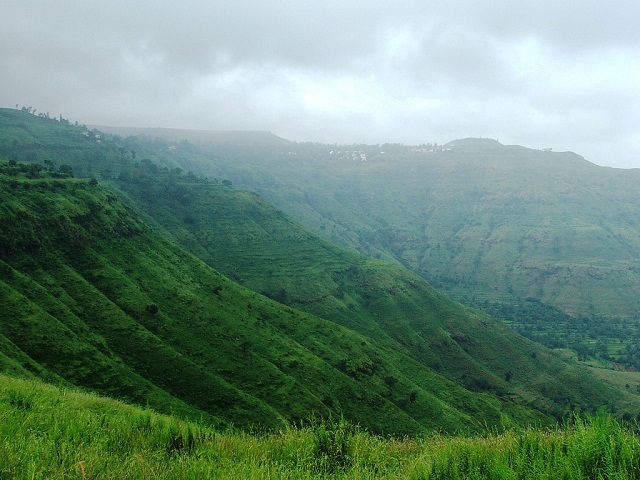 The Panchgani hill station is the most picturesque of all the hill stations in Maharashtra. Due to its natural beauty, it is one of the highly popular locations for Hindi movies.
Pune is the closest city located about 100 km away. In addition, it situated at an altitude of 4500 feet is the "Table Land", a large mountain plateau, the biggest attraction in Panchgani.
Because of its high altitude and dense green valleys, Panchgani is loved by adventure travellers. They indulge in long forest walks and windsurfing.
If you dare to stay in a camp on the hilly slopes in Panchgani, you will find six camping facilities.
In my list of 10 beautiful hill stations in Maharashtra, India, I would place Toranmal and Suryamal at number nine and ten. Sure, both are little-known hill stations that are far off from Mumbai but are worth visiting.