Pune is probably an underrated city in India by the majority of the tourists. While its neighbor Mumbai steals the limelight, Pune gets a step-motherly treatment in spite of the presence of over 50 (yes, fifty) nearby attractions. I too stayed in Pune for 7 days long back but did not step out at all due to lack of knowledge about places to visit near Pune.
Must admit, not all the 50+ places to visit near Pune can be considered as one-day trips, but you can add as many as 32 places in your bucket list as things to do near Pune.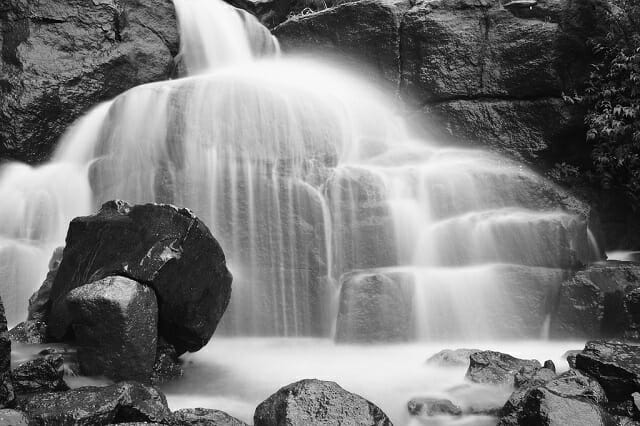 10 beautiful places to visit near Pune, India.
I have selected just 10 places near Pune that you can visit in the day and come back to your hotel room. In addition,  I believe some of my selections are not very popular among the rest of India tourist spots excluding Maharashtra.
Places to Visit near Pune: Wai
The distance between Pune and Wai is only 85 km. You can leave Pune city hotel by 8 am conveniently and return from Wai around 6 pm.
Wai is a small city but its mountainous location makes it a lovely tourist place with pleasant weather.
The Wai is located on Sahyadri Hills that is part of the Western Ghats. Wai's average elevation is around 2300 feet!
You can expect cool weather, picturesque meadows, small mountain streams, hidden waterfalls, and good Peshawari food in Wai.
Wai is known for its several temples and the finest one is the "Krishna Ghat" located on the banks of River Krishna.
A picturesque reservoir is located about 20 km from Wai. It is called the Dhom Dam. River Krishna's water is captured and stored in this dam.
If you are not claustrophobic, you can enter the Lohare Palpeshwar caves. The caves are located just 5 km from Wai.
Tourists take great pleasure in trekking the hills and reaching the Bandhavgarh Fort.
If you are impressed by the natural beauty of Wai and its salubrious climate, you can stay overnight there. You will find hotels and lodges that are not expensive at all.
Places to Visit near Pune- Lonavala
Lonavala is a mini hill station at an altitude of around 2000 feet. The beautiful western ghats embrace the tourists with a surprisingly cool breeze and green meadows.
Do you know that Lonavala is an ideal place to visit near Pune as it is connected by suburban trains? Yes, you can reach Lonavala by the local train from Pune city railway station in just two hours.
Lonavala is the most visited day trip vacation spot near Pune. There are quite a number of tourist landmarks in Lonavala that might require you to stay for a night to see everything.
The places to see in Lonavala include caves, forts, dams, and temples
A brief introduction to places to see in Lonavala near Pune.
Rajmachi Fort-just 8 km from Lonavala railway station
Della Adventure Park-indulge in various adventures such as rides, swings, paintball, rides in All Terrain Vehicles, zorbing, rappelling, and many more. Tourists from Mumbai and Pune throng the Della Adventure Park in Lonavala almost throughout the year.
Rajmachi Valley-spot the elusive fireflies after sunset
Lohagad Fort
Ryewood Park
Valvan Dam-River Kundalai is the source of water in this dam.
Lonavala Lake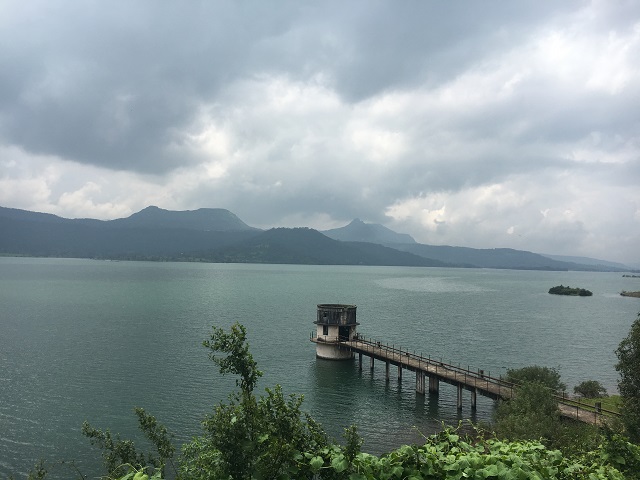 Lonavala Lake is a must-see attraction in Lonavala.
Duke's Nose-viewpoint
Tiger's Leap-viewpoint
Lion Point-observation platform
Karla Caves
Bajra Caves
Visapur Fort
Narayani Dham
Bhushi Dam
Places to Visit near Pune- Tamhini Ghat
You just saw only two waterfalls falling from a great height on the Tamhini Ghat. If only you brave the monsoon, you can witness several more waterfalls that flow just about everywhere as gurgling streams on the road.
The green foliage would be extremely attractive when the rain pours in this region near Pune. The distance between the two points is around 60 km only.
In addition to streams and waterfalls, you can find lakes approached through a fantastic jungle.
Mulshi Dam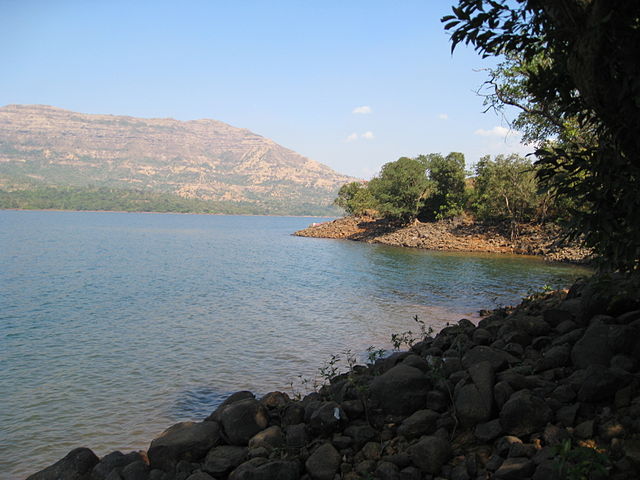 The Mulshi dam and Pune city are separated by just 40 km distance thus making at an ideal place to visit near Pune. Even half a day trip from Pune is possible.
However, it seems the place is so beautiful with an excellent climate that it is a favorite weekend destination for the residents of Pune.
I noticed several high-end resorts are in Mulshi. They vie each other by offering discounts and other perks in order to lure customers.
Being an eco-tourist spot, you should choose to stay in "Fragrant Sun" (what a name!) resort. The accommodation and the dining area are built using natural materials. The resort is located right on the shores of Mulshi Lake.
Mulshi Lake
Two other excellent resorts in Mulshi that caught my eyes are:
Dhepe Wada
Jalsrushti Island
Mulshi dam is fed by the Mula River. Our previous tourist attraction Tamhini Ghat is just 10 km away.
If you are stuck up at Pune without anything to do on any day, just hire a cab and head to the Mulshi dam. Fill up your eyes with pleasing sight and return the noise and pollution of Pune.
Tapola
Your car or a taxi will take nearly three hours to reach Tapola though the distance from Pune is only 150 km. It is a beautiful place to visit near Pune.
Enjoy very pleasant weather, see Koyna Dam that is fed by Shivsagar Lake (you will find the name 'sagar' everywhere near Pune), and walk through the adjoining forests.
In addition, if you are a boating buff, hop on to a paddle boat and row for 60 minutes with your family.
Lately, the local administration has added a few water scooters on the lake.
Since the distance is nearly 150 km from Pune, you have to leave early to have sufficient time in Tapola.
Places to Visit near Pune: Takve Lake
Located at just 48 km away from Pune city, Takve Lake is great for a one-day outing. Be it on a Saturday or Sunday, you can visit this picturesque lake even on your two-wheeler.
The ubiquitous hills of the Sahyadri mountain range provide a lovely backdrop to the lake.
Boating, especially kayaking is a favorite water sport in Maval, the name of the place to visit near Pune.
Nature lovers of Pune frequent Maval and stay in a tent by the Takve Lake, eat a quiet village dinner, enjoy an undisturbed sleep before returning to Pune the next morning.
Kambre
Kambre is a popular camping ground near Pune (75 km). The open ground in front of the camps is vast and wild. Somewhere near, there is a water body. It is a lake that goes by the name "Andhra Lake" ( odd name for a lake n Pune).
Kambre is one of the best places to visit near Pune. I think children may not enjoy the atmosphere as there is nothing to engage them.
Malshej Ghat
Ah, absolutely beautiful! The place's image speaks for itself as one of the popular places to visit near Pune.
The distance from Pune is slightly high (125 km) for a day trip but still possible to go and come back in a day if you start early from Pune.
Malshej Ghat is the place that the people of Pune take their visitors often.
Typically a western ghat hill town with lakes, waterfalls, trekking trails, Malshej Ghat's beauty attracts all.
More over, Bird lovers are excited when they spot the rare hen called "Rails". It has another name that goes by "Rallidae".
The exotic flamingoes love Malshej Gaht during monsoon when the peck on myriad insects.
I think these eight places to visit near Pune will keep you busy for 8 to 12 days. In addition, to lure to extend your holiday in Pune, here are some more weekend destinations near Pune:
Durshet Forest
Panchgani hill station
There is no other big city in India that has so many weekend destinations (around 100 km) than Pune.