India's numerous mountains attract motorcycle riders from all over the world. They feel challenged by the treacherous motorcycle trails. Many adventurous motorcycle riders come in groups to different bike trails in India to undertake tough motorcycle tours in India that expeditions lasting up to two weeks.
Not all trails in India are dangerous; some of them offer pleasant riding conditions, scenic landscapes, and wonderful food.
Motorcycle riders choose different kinds of motorcycle tours in India that include:
Rugged mountains
Unpaved trails
4-lane excellent roads connecting several big cities and small but beautiful villages
Scenic tours through hill stations
Coastal highways
State highways through lush countryside
5 Adventurous Motorcycle Tours in India
Let us get to know some of the top motorcycle tours in India.
Adventurous Motorcycle Tours in India: Darjeeling to Sikkim route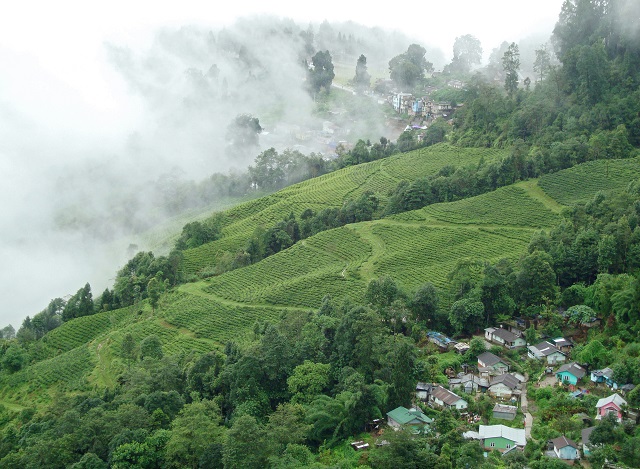 Probably, this motorcycle route is the most beautiful route in North-East India. It connects beautiful east Himalayan cities and villages.
The motorcycle route starts from Darjeeling, a lovely hill station in the state of West Bengal, and ends at Gangtok, the capital of Sikkim, a neighboring state of India.
Bike riders yearn to ride through this picturesque route during summer when the weather is pleasant and the hills in full bloom.
The distance covered will be around 100 km. It can be covered in about 4 hours.
Darjeeling to Sikkim is a delightful motorcycle route in India. You will go via the scenic Teesta River. On the way, you will scream with delight on seeing neatly laid out tea plantations, long rows of pine trees, hidden waterfalls, and suddenly appearing mountain streams that cross your path.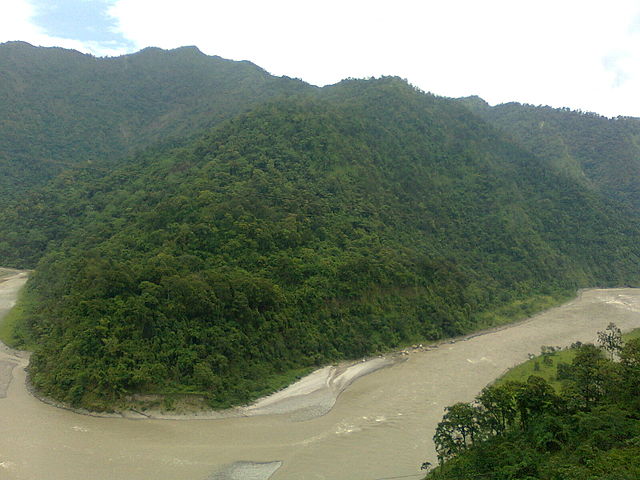 In addition to great weather, the aroma of wildflowers will goad you to stop by the roadside for a while to appreciate them.
Coorg to Munnar
Here again is a very picturesque route through lush coffee plantations, big cities, and towns and finally through the evergreen western ghat mountain range.
The distance the motorcycle rider will have to cover is around 450 km. He can complete his motorcycle expedition in two days with a stopover either in Mysore or Coimbatore city.
The motorcycle route starts from Coorg. The road then descends down to reach Mysore city.
You again start climbing the forest-covered mountains and go via Mudhumalai wildlife sanctuary to reach Ooty, Tamilnadu state's big hill station.
From Ooty, you again get down from the hills to reach Coimbatore city in Tamilnadu.
The biking trails then go through Pollachi and Udumalapet towns of Tamilnadu.
After reaching Udumalapet, you take a diversion to go towards Munnar, Kerala.
Therefore, your 450 km motorcycle journey starts in Coorg, Karnataka state. You then enter Tamilnadu state before finally entering the beautiful Kerala state.
The motorcycle route goes through breathtaking tea gardens, rubber plantations, sprawling meadows, and thick forests.
Desert motorcycle trail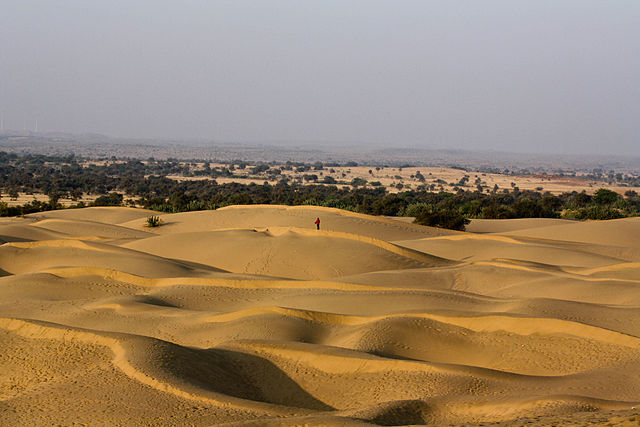 Don't assume no motorcycle lover would choose to ride through a hot desert. It is another challenging adventure for ardent motorcycle riders.
The Thar desert in India offers incredible landscape comprising sand dunes that stretch as far as you can see, oases, and arid rural India.
The desert motorcycle tours in India starts from Udaipur and terminates at Jaipur, the capital of Rajasthan.
The distance between the two points is around 400 km.
Though the biking trail is devoid of cool surroundings lacking green cover, the golden sandy landscape will urge the adventurers to go through it.
The food all along the 400 km will be mainly vegetarian food of high quality.
The rural Rajasthani people's striking color dresses, simple life, and culture will be captivating.
Do you know the temperature in deserts will drop down rapidly during the night? You will be surprised to see so many stars at night when you lie down in your open canvas tent in the middle of the Thar desert.
Best Motorcycle Tours in India: Shillong to Cherrapunjee
If you once take your motorcycle through this stunning motorcycle route in India, you may wish to settle down in any one of the villages you pass through.
This is the abode of clouds, "Meghalaya". Shillong is a beautiful hill station and Cherrapunjee as you know is the wettest place in the world.
The distance between these two points is just 60 km that you can cover in less than two hours. However, it will be a lifetime road trip, boss!
What can you see along this motorcycle route in India?
The places that would beg you to stop your two-wheeler are too many between Shillong and Cherrapunjee. Here is a shortlist of attractions on the scenic motorcycle tours in India.
Ward's Lake
Lady Hydari Park
Waterfalls
Living rubber tree root bridges
Mawsmai Cave
Mawkdok Dympep Valley
Arakku Valley Motorcycle Route
Not heard of Arakku Valley? It is located in the state of Andhra, near Vizag, the shipbuilding hub in India.
This motorcycle route in India is between Vizag and Arakku Valley.  The road distance of the biking trail is 120 km. It passes through Vizianagaram town of Andhra.
This scenic motorcycle trail in India is not crowded throughout the year.
What if you don't have a bike or if your motorcycle is not a long- trip-ready vehicle?
Don't worry. There are  lot of  motorcycle tour organizer in India.The will rent you a two-wheeler that will be in excellent condition.
They will provide you a guide if you need, who can also act as a stepney driver! Invariably, he will act as a mechanic too!
You will even be offered suggestions for a new untamed motorcycle route!
Ah, what a convenient way to go motorcycle tours in India!
I think if you search a bit more, you may find a few competitors to Classic Bike Adventure.
There are some motorcycle riders' clubs and groups in India that can provide useful tips and advice to adventure riders for motorcycle tours in India.