Some of the most beautiful and best places to visit in Southeast Asia are located in the 11 countries of Southeast Asia.
If you say there are nearly 75 most striking places to see in entire Asia, about 40 of them are situated in Southeast Asia alone.
Surprised-eh?
For example, do you know Singapore, one of the high traffic tourist destinations is part of Southeast Asia?
Incidentally, Singapore is the richest country in Southeast Asia.
How many countries are part of Southeast Asia?
Before getting to the answer, you should know what exactly Southeast Asia is?
In simple terms, all the countries that are located south of China and east of the Indian subcontinent but are within the borders of northwest Australia are called southeast Asian countries.
Now, the names of the countries that lie in Southeast Asia:
Indonesia
Malaysia
Singapore
Brunei
East Timur
Cambodia
Vietnam
Laos
Thailand
Myanmar
10 Best Places to Visit in Southeast Asia
Come on, let us go over the list of the best places to Visit in Southeast Asia .
Singapore, One of the best places to  visit in Southeast Asia

Naturally, Singapore has to be placed at the top of the list of best places to visit in Southeast Asia however, There can't be any dispute about its position-right?
Singapore is a clean country. It is well connected by the metro rail network. Taxis are easily available and the taxi drivers are polite and never short of small changes.
Singapore's top places to see are:
China Town market
Sentosa Island
Jurong Bird Park
Marina Bay
Universal Studios
Singapore Aquarium
Garden by the Bay
Nocturnal wildlife safari
The entire nation of Singapore should be treated as one of the best places to visit in Southeast Asia.
Sihanoukville City, Cambodia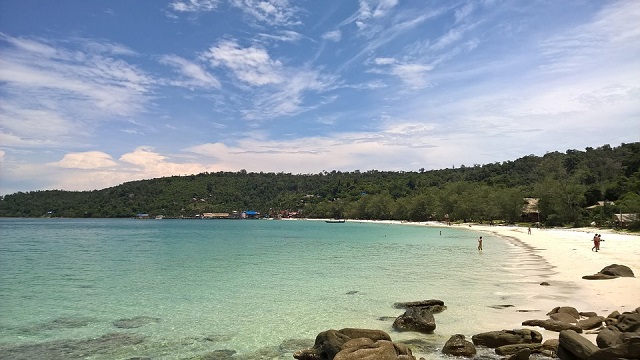 This is a surprising addition to the list of  best places to visit in Southeast Asia. The reason for the surprise is its rather unheard of status.
Unheard of for you and me but it's a throbbing coastal city with a long coastline and stunning beaches. It is written that its entire coastline is full of crowded beaches bordered by high-end individual villas and bungalows of the permanent residents of Cambodia.
Sihanoukville City is located on the south-western end of Cambodia facing the Gulf of Thailand.
Sihanoukville city has a local name  "Kampong Som".
Another big reason for Sihanoukville's high tourist traffic is its numerous small islands and islets where the tourists love to spend time.
Sihanoukville's status as  one the top most seaside resort in Southeast Asia has been rising since the past five years or so.
Best beaches to visit in Sihanoukville, Cambodia:
Serendipity Beach
Otres Beach
Lazy Beach
The food scenario in Sihanoukville would keep you in Cambodia for more time than you intended.
Kota Kinabalu, Borneo Island
So, how did you like the city of Kota Kinabalu located somewhere in Borneo Island of Malaysia's Sabah state?
I like the beaches, marketplace, restaurants and its bordering small islands.
The topmost attractions of Kota Kinabalu are:
Lush, evergreen rainforests
Nearby Kalimantan region of Borneo Island
Visiting numerous small islands such as Manukan Island, Mamutik Island
Terrific beaches
Big city atmosphere
Kinabalu National Park
Gorgeous Kinabalu Mountain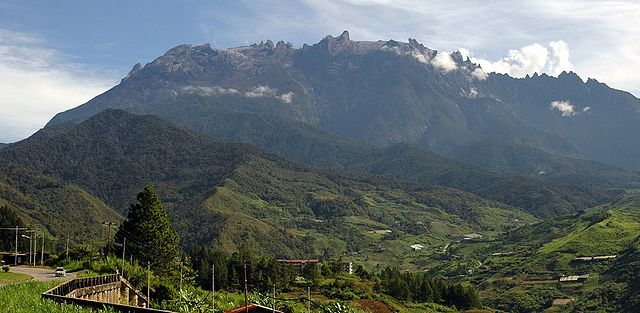 Tunku Abdul Rahman National Park
Lok Kawi Wildlife Sanctuary
Kota Kinabalu is surely an all-in-one tourist destination in Malaysia. It has a city atmosphere, national parks, marine reserve, wildlife sanctuaries, beaches, and mountains. What more can you ask for in a single holiday spot? Kota Kinabalu is certainly a worthwhile addition to the list of best places to visit in Southeast Asia.
Koh Samui, Thailand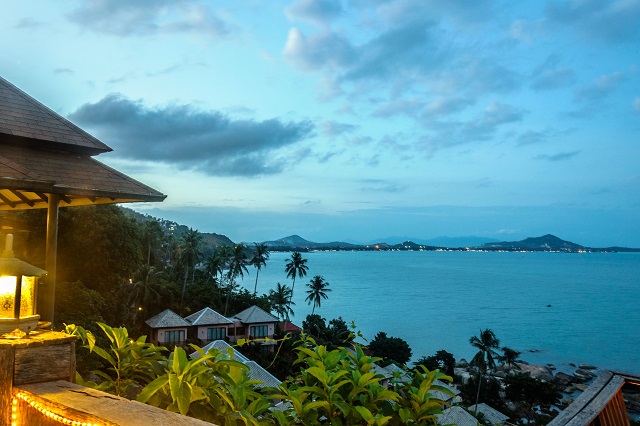 Koh Samui is an island in Thailand. Thailand, a country in Southeast Asia has several beautiful islands and among them, Koh Samui is the ultimate green paradise.
It has splendid beaches and luxury beachfront resorts. Then the rainforests of Koh Samui, where you can spend a whole day but still would not experience the full beauty of it.
The wildlife, insects, birds, and reptiles would make want more of them.
The beaches with coconut tree groves, the relaxed atmosphere, and extraordinary seafood of Koh Samui –all make it is as one of the best places to visit in Southeast Asia.
Another exciting thing to do in Koh Samui is to visit several small islands surrounding it, a few of which are uninhabited.
Perhentian Islands, Malaysia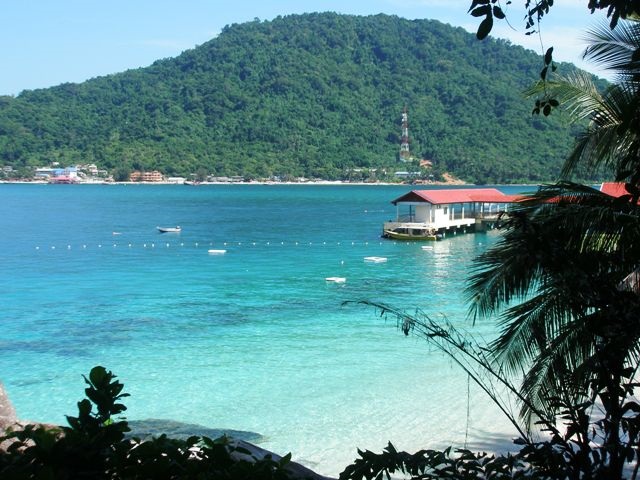 The two islands of Malaysia sound obscure to many of us but not to the Asian tourists who know what are the best places to visit in Southeast Asia.
The very fact of these tropical islands' obscurity makes it a wonderful place in Malaysia. The unspoiled virgin beauty of these islands attracts true island lovers of Asia.
There are two main islands here namely:
Perhentian Besar
Perhentian Kecil
If you are passionate about seeing an uninhabited island for the first time in your life, you can go to not one but three of them near the Perhentian Islands. Their names are:
Beaches are the main attractions. Swimming with sea turtles would make your children scream with joy.
Of late, the adventure activities planned by the island authorities attract more tourists mainly from mainland Malaysia.
Some of the adventure sports and activities of Perhentian Islands are:
Snorkeling
Forest trekking
Kayaking
Forest camping
Do you a bit of research about these two southeast Asian islands and you will not have any second thoughts about planning a trip.
Sekumpul Waterfall, Bali
What a mesmerizing sight of a waterfall!  I have seen a similar waterfall in Coorg, India. That was a small waterfall but the location is almost similar to this.
It seems as if the tall trees are spewing the water from a great height. The seven waterfalls are hidden deep inside a lush green rainforest.
This is the most perfect setting for a waterfall in a tropical island. It seems unreal and dreamy!
The SekumpulWaterfalls are located about 75 km from Bali's Denpasar airport.
The maximum height of the waterfalls is 245 feet!
Lemukih Mountains
The mountains you saw on the video are called Lemukih Mountains wearing a lovely green top. Throughout the year, you can see trekkers on the hills carrying a light backpack.
If you ever go to Bali, talk to your hotel reception and emphasize your wish to see the breathtaking Sekumpul Waterfalls, one of the most beautiful, best places to visit in Southeast Asia. Don't leave Bali without seeing Sekumpul Waterfalls.
Sa Pa, Vietnam
When you reach Sa Pa in Vietnam, depending on the weather, you may find your hotel hidden amidst thick clouds. Such is the setting of Sa Pa, a remote but absolutely picturesque town in Vietnam's Hoàng Liên Son mountain range.
A camera can only capture so much of the beauty of a place; the remaining hidden beauty cannot be reached by a camera but only the human eyes can. This rule applies perfectly to Sa Pa located at a high altitude of 4900 feet!
The famous 'rice terraces' of Southeast Asia.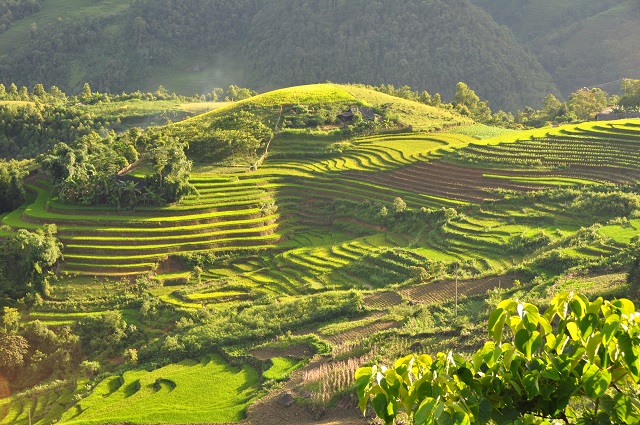 While Sa Pa may sound a new holiday destination to you but for the people of Southeast Asia, it is a wonderful summer escape hill town.
Best Places to Visit in Southeast Asia: Bagan, Myanmar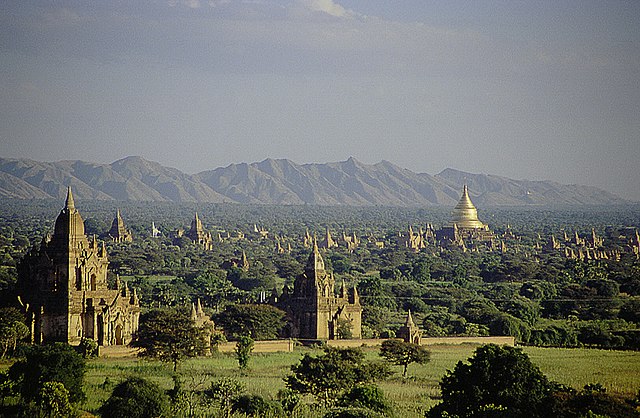 This photo of Bagan is the most easily identified hot spot in Southeast Asia's Myanmar. Can you believe if I tell you there were 13,000 structures out there?
Yes, man, 13,000 structures of temples, spires, stupas, monasteries, and pagodas.
They have been existing since the 13th century. Bagan is a very highly visited Buddhist town in the whole world.
No, do not go counting them how ever, You may see just about 2000 temples remaining out of the 13,000. You can see around Bagan only from a hot air balloon!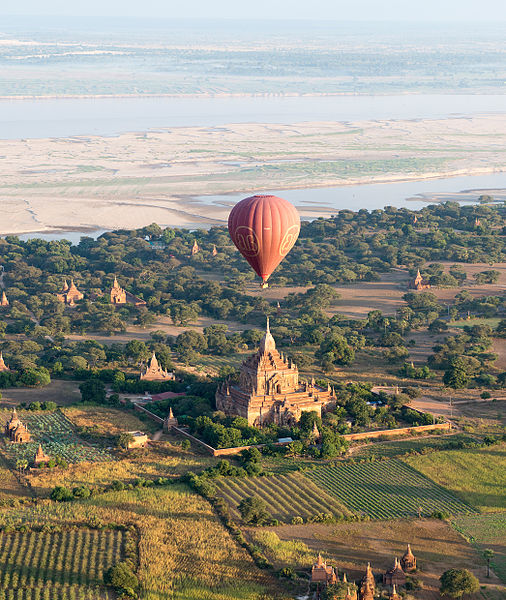 Bagan has been steadily gaining the number of tourists every year in addition,  I would say it is in the top 10 best places to visit in Southeast Asia.
Bagan is a UNESCO World Heritage Site.
Best Places to Visit in Southeast Asia: Angkor Wat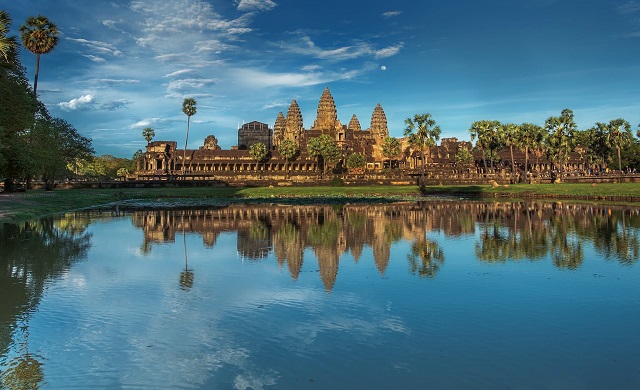 This is the number one best places to visit in Southeast Asia.
This is again a complex of ancient temples that attract tourists from Europe also. The most striking attraction of Angkor Wat is to watch the sunrise above the spires of the temple.
A large crowd would occupy vantage places in front of the main entrance to Angkor Wat from as early as 4.30 am to capture the first golden rays of the sun in their video cameras.
The temples were Hindu temples when they were built but in the later years, these temples became Buddhist monasteries.
This rock tower alone is worth the visit to Angkor Wat in Cambodia.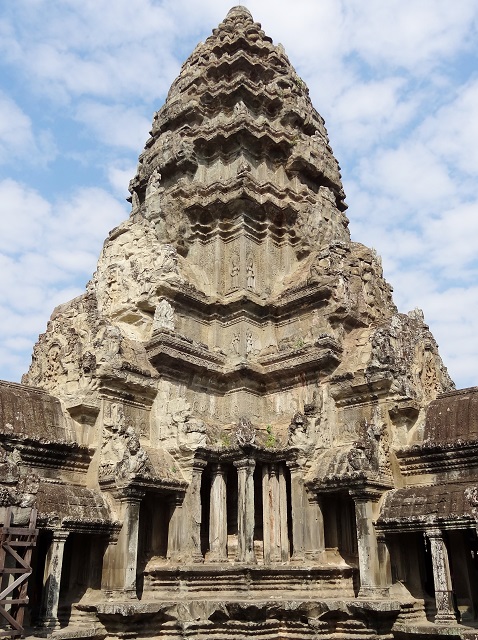 Best Places to Visit in Southeast Asia: Phuket Island, Thailand
A visit to Phuket Island, Thailand is considered as a place to see before you die in other words, It is no wonder one of the biggest holiday attractions in Southeast Asia.
Phuket has more than 30 small islands and islets for boosting its tourism Moreover,  Phuket is a paradise of a tropical island with all the fun things to do that includes:
Range of water sports
Wildlife preserves
Butterfly sanctuary
Temples
Long nightlife
Restaurants and street food kiosks
Phuket is easily reached via a scenic bridge built over the Andaman Sea measuring just 660 meters, In addition, Sarasin Bridge as it is known connects Phuket Island with mainland Thailand at Phang Nga province.
Tourists from all over the Asian countries love to travel on this picturesque bridge over the Andaman Sea.
I have come to the end of this blog post covering the best ten best places to visit in Southeast Asia,  In addition, I am pretty sure there are many such Southeast Asia that are busy competing to occupy a dark spot on the tourist radar.