Let me detail you 8 Road trips from Ottawa that can get you back on the same day.
How many times have you felt the urge to simply hit the road during the middle of the day? Have you ever yielded to such impulsive drives?
Ottawa City offers some extraordinary roads that wind through sprawling wilderness, waterbodies, sleepy forests, and lovely houses.
Sometimes even driving to a restaurant located in Nepean gives so much pleasure.
The residents of Kanata and Stittsville are lucky to undertake short road trips and get back even within two hours! Both these neighborhoods are top-class residential localities in Ottawa.
8 Great Road Trips from Ottawa
I have enjoyed some of the quick road trips from Stittsville that my son took me.
Recently I happened to write an article that spoke about some short road trips from Ottawa.
Stittsville, Ottawa to Perth Road Trip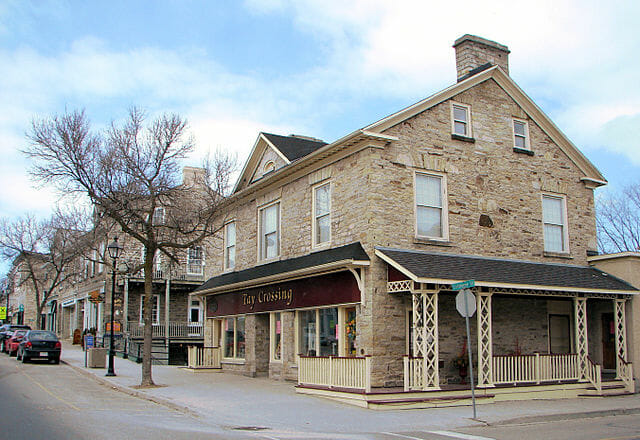 Yes, there is a 'Perth' in Ontario, Canada. It is 56 km south of Stittsville, Ottawa. It is a small town, peaceful and beautiful.
Some of the buildings have seen a century pass by. There is a river that was flowing through the downtown. It is River Tay. There were lawns on its sides; a few bridges act as observation platforms.
Gatineau, Ottawa to Almonte
Almonte was host to a textile factory. The town itself was part of another town called the Mississippi Mills.
Almonte town is about 60 km from Gatineau, Ottawa. From what I observed while making these short road trips in Ottawa, there are these small towns and villages that beg you to stop by.
The scenes ooze quaintness. I was jealous of those who have chosen (wisely) to settle down in such dreamy locations. I know they are commuting to their workplace in Ottawa and its surroundings. The road trip hardly consumes 50 minutes but they are worth it.
Whenever you have decided to implement the short road trips mentioned in this blog post, pack something to eat while parking your car outside the town's small park. The passing cars' passengers will envy you.
The historic appearance of Almonte pulled movie makers in large numbers.
Road Trip from Ottawa to Kingston
This is a rather long road trip but still, we got back in the evening. Kingston is the site of Lake Ontario. The distance between the two points is approximately 200 km.
Once a very small university town, not is teeming with life. Big shopping arcades, absolutely majestic churches, and scenic avenues would make contemplate another trip even before you made your exit.
Apart from Queen's University and a few more institutions, the biggest attraction of Kingston is the 1000 islands that are located in Lake Ontario.
Actually, there are 1864 islands that you can visit by boat in the St. Lawrence River.
The majority of the islands are on the Canadian side and the remaining islands are part of New York State.
After reaching Kingston, all the cars invariably move towards Lake Ontario.
You will spend about 45 minutes on the scene of this large water body. Just sitting on the shore and gazing at the horizon is most pleasing.
There are plenty of option to dine out in Kingston. As a matter of fact, there were more restaurants than in downtown Ottawa.
Ottawa to Mont-Tremblant Road Trip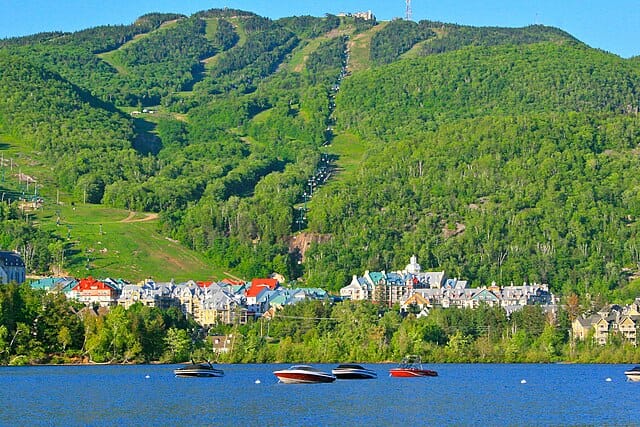 Mont-Tremblant, the 100% tourist landmark is situated 140 north of Ottawa. It is a small village on Laurentian Mountain.
The short road trip from Ottawa will get you to Mont-Tremblant in about two hours.
You pre-book some of the entertainments there that include a cable car ride, a mini golf game, skiing if you go there when snowing, zipline adventure, and go-karting fun.
In addition, Mont-Tremblant has impressive car racing track and it hosted several racing competitions in the past.
In a sing long street, there are numerous outdoor eating places, bars, and shops.
One can either stay overnight in Mont-Tremblant to enjoy all the rides or return in about 6 hours.
Stittsville, Ottawa to Kemptville
It is at the same distance of Ottawa to Perth but slightly eastwards from Perth. This is one more quick road trip from Ottawa that will take about 45 minutes only.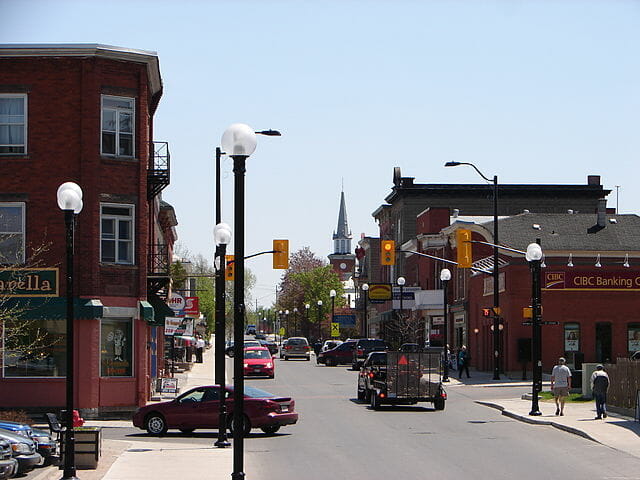 As I mentioned earlier, the purpose of undertaking these road trips from Ottawa is just to get away from monotony. Wherever you head to, make it a point to buy something from local shop or at least drink a cup of coffee there. These are small town vendors who need our patronage.
The name of the main street of this village in Greenville is Prescott Street.
Residents of Kanata and Stittsville, and even Gatineau take the short road trip to Kemptville with their dogs in leash.
Freedom Park for dogs
Once they reach Kemptville, the follow the Google map to go to Ferguson Forest dog park where they unleash their pats and allow them o enjoy a rare freedom that they fully deserve.
The dog park is fully fenced and hence no worry for your dogs from getting lost.
For the dog parents too, it will be an enervating exercise following their pets in the forest.
Stittsville, Ottawa to Greenbelt, Ottawa
The road trip from Stittsville Ottawa to Greenbelt is an unexpectedly spectacular trip. You are in for a surprise once you reach Greenbelt that is 50 km away from Stittsville.
What can you expect when you have reached the destination of this road trip from Ottawa?
Hold your breath, buddy. Here we go.
A breathtaking Pine Grove, a trail of about 12 km
A swamp area called Shirleys Bay that is noted for reptiles and birds. The swamp is created by a small stream originating from Ottawa River.
Wildlife watching in Green's Creek Conservation Area. You can spot rabbits, bear, coyote, porcupine, raccoon, and red fox! In addition, the avifauna includes several species of owl and Canadian goose, great blue heron, kestrels, and blue jay. Snakes and turtles are spotted if you are lucky
Soccer Domes
A golf course!
Walking tracts
A few farms that allow visitors
Ottawa to Chelsea, Quebec
The travel time to this small town in Quebec is just 25 minutes! The distance between two points is 21 km. Gatineau is a just a stone's throw away from Chelsea.
I am sure residents of Ottawa, especially those living  in Kanata and Stittsville would take off the following weekend  after reading this post.
People are drawn towards the Nordik Spa and Nature, a sort of Wellness Center.
I think there is a sauna, massage parlor, and a swimming pool.
Set amidst lush green environs, I am sure your trip to Chelsea near Gatineau, Ottawa will be worth it.
Around the small French-speaking town has lakes and hills to stretch your legs and arms.
The Meredith Sports Center offers facilities to play hockey and soccer.
In addition, the picturesque Gatineau Park is also on your way to Chelsea.
If you are a frequent visitor to the downtown Ottawa, drive a bit further towards the Quebec border and you will see the signboard of visitor center.
There are exclusive trails for bikers and walkers.
The Canadians are passionate about biking. I have seen them going to distant places of interest on their bikes.
During the snow season, the Gatineau Park becomes a cross-country skiing trail.
For adventure-minded Canadians, there is a zipline facility in the park.
For eating, you will find outlets selling ice creams and pizzas, and sandwiches.
The Gatineau Park near Chelsea is home to several birds and animals including black bears and brown beavers. Spotting the beaver is easy because they live in large numbers in the Gatineau Park.
I think the road trip from Ottawa to Chelsea in Quebec province is the one of the best.
Ottawa to Wakefield, Quebec
The distance for this road trip from Ottawa is 35 km only towards northwest of Ottawa. Look at the map below.
We all know what a maze is but have we heard of a water maze? It exists in Wakefield near Ottawa. One of the most entertaining road trips from Ottawa should go to the short drive to Wakefield.
You can rent canoe and row through the criss-crossing water maze. The silence may ne unnerving but to keep you company will be the birds' call.
I was able to locate a video of the water maze.
This unique adventure is called "Eco Odyssee".
Another attraction in Wakefield is the 'bridge with a lid'!
The bridge is built over the Gatineau River.
For outdoor activities enthusiasts, there are several fun-filled activities that include horseback rides. However, when it snows, you can enjoy all the snow-based adventures such as dog sledding and snowboarding.
The biggest surprise during your road trip to Wakefield is the chance to indulge in 'bungee jumping'. The Great Canadian Bungee in Wakefield is a lesser-known activity for the majority of the residents in Ottawa.
I am sure if I drive around more before the snow, I could come up with several more fun road trips from Ottawa.
Source inspiration: https://ottawaroadtrips.com