Are you looking for a destination still untouched by the mass tourism yet offering excellent diving? Located off the coast of Myanmar (aka Burma), Mergui Archipelago is made of more than 800 islands, for the most part uninhabited, in a perimeter of more than 36,000 square meters still poorly mapped and largely unexplored. This Myanmar's archipelago is very little known by most travellers, and only reachable by a small number of explorers traveling by boat.
To dive there, get in touch with the diving specialist since 2012: The Smiling Seahorse Liveaboard based in Ranong, Thailand. Only 20 minutes away from Myanmar's southern port of entry, Kawthoung, Ranong is the easiest and most accessible entry point to Mergui Archipelago. You can either fly there from Bangkok with 3 flights per day or drive there from Phuket, only 300 km (200 miles) to the South. The Smiling Seahorse is the only dive boat operating exclusively in this wonderful archipelago but you can also find some other liveaboards going there a few times per year.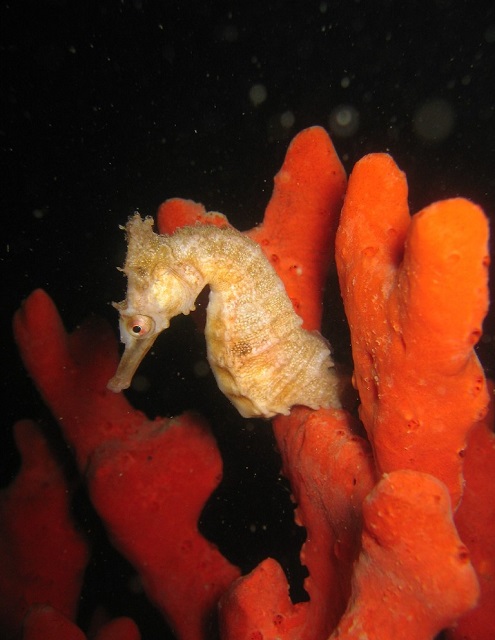 A week long cruise is perfect to discover this Andaman sea paradise with some of the most beautiful diving spots in South East Asia. Burma has only been open to tourism since 1997 and the issuing of visas and visit permit is highly regulated.
Being so spread out Mergui Archipelago offers very diverse divesites, towards « shark cave » in the middle of the archipelago, you can often spot rare macro life such as seahorses, pineapplefish, ghost pipe fish, frogfishes. The North Myanmar's Archipelago host the famous "black Rock" where you might be surrounded by Oceanic Manta Rays…
In the north-west of the Archipelago you can visit the North Twins giving another chance to meet manta rays or other pelagic species.
And if you take a night West well of sigh of any islands you can reach the Burma banks, which are submarine mountains, whose summit reaches about 20 meters is surrounded by vertiginous depths.
Being so far from the coast, diving here offer excellent visibility to spot passing eagle rays, nurse sharks by dozens as well as other rarer sharks such as Albi-marginatus or tiger sharks ! Finally the South West of the Archipelago whose most famous site is Western Rocky has some of the most colorful dive sites with bright purple soft coral and forests of giant Seafans as the decor to a wide array of marine life.
This part of Burma, which welcomes less than 50,000 travellers a year, offers a preserved divesites : one of the last unexplored diving paradises on earth.
MV Smiling Seahorse is a new and spacious liveaboard with 4 floors of 25 meters long for only 16 guests in 8 double cabins. All air-conditioned and nicely designed for optimised comfort and storage, deluxe and master cabins have ensuite bathrooms and deluxe and standard are equipped with a smart flexible bedding system to welcome couples in a double bed or singles in twin beds.
The days are usually rhythmed by dive-eat-sleep  with 4 dives and 4 meals per day.
During surface intervals, guests usually relax in the hammocks on the upper deck or on the giant sofas in the shaded living room.  The Smiling Seahorse is known for a  friendly atmosphere and excellent food and overall service.
For more details:
https://www.thesmilingseahorse.com/
More pictures of these cruises: https://www.facebook.com/the.smiling.seahorse/