In the belief that COVID is retreating, several luxury resorts in exotic locales all over the world are getting booked again. Here are the 7 Best resorts in India in enchanting locales would get busy soon.
I don't know whether the wretched virus is retreating but I think people feel they have had enough of incubating their home and family. They are daring to go out again to see the forgotten beauty of nature.
Relaxing in your own house is different from relaxing in a resort surrounded by nature that includes
Trees
Lakes
Sea
Hills
Waterfalls
Go over these beautiful best resorts in India that beckon you and waiting to pamper you with their pent-up care.
List of 7 Best resorts in India
Mystic Valley Spa Resort, Bhandardara
Alila Diwa Beach Resort, Goa
Kadkani Riverside Resort Coorg
Arayal Resorts Wayanad
Araku Mayuri Haritha Hill Resort, Araku Valley
Aamby Valley City, Lonavala
Naini Retreat, Nainital
7 Best resorts in India
Mystic Valley Spa Resort,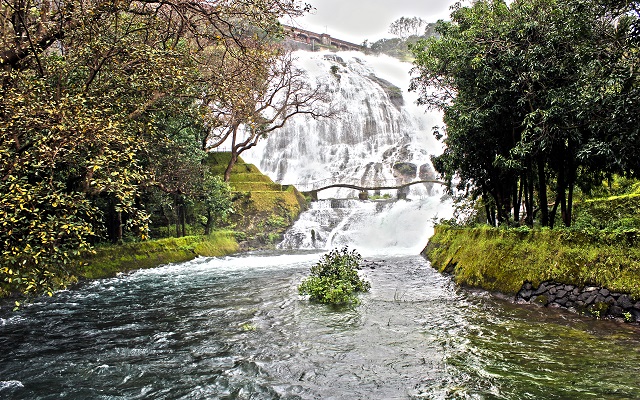 Bhandardara is an exclusive resort village in Maharashtra, near Igatpuri hill station located about 180 km from Mumbai and 190 km from Pune.
Nashik is the nearest big city to Bhandardara. Since Nashik is connected with flights from Mumbai, it is the closest airport to reach Bhadardara hill station.
By train, the nearest railway station is Igatpuri.
Hill resorts that offer a well-equipped spa go hand in hand. Such types of spa resorts are always in good demand from luxury travelers.
Mystic Valley Spa Resort is enviably located. The surroundings are blissfully pristine and untouched by rampant urbanization.
You can shed all your COVID fears and return to your home highly rejuvenated. Mystic Valley Spa resort's amenities include:
Restaurant
Bar
Jacuzzi
Spa
Swimming pool
What to see in Bhandardara?
You have several places to see in and around Bhandardara resort village that will consume one full day.
Important sightseeing attractions near Mystic Valley Spa resort are:
Arthur Lake
Wilson dam
Sandhan Valley
Reverse waterfalls
Ratangad Fort
Randha waterfall
Umbrella Falls
Camel Valley
Apart from Mystic Valley Spa Resort, you have some more resorts in Bhandardara hill station, the best among them is Anandvan Resort.
Contact Mystic Valley Spa Resort, Bhandardara at their website.
Once you see the images of this Indian luxury resort, you won't waste your time to compare with any other holiday resorts in India.
Alila Diwa Beach Resort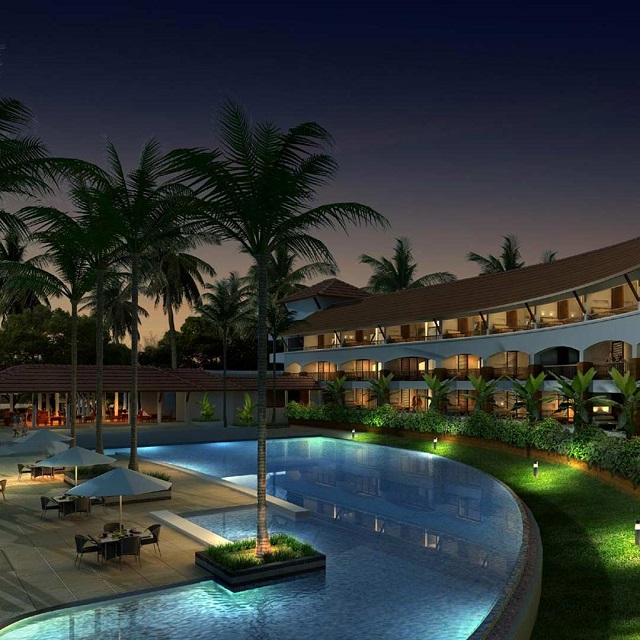 Goa, the perennial tourist destination attracts a healthy number of tourists from India as well as from the United States and Europe.
The number of incredibly luxurious beach resorts in Goa is numerous and one of the best is Alila Diwa Beach Resort facing the Palolem Beach.
In fact, Goa has the maximum number of luxury resorts in India, numbering over a whopping 300! The act of choosing a resort in Goa is like finding a a needle in the hay.
It is built with a restaurant and a well-stocked bar with a stunning range of alcohol, beers, and wines.
Of course, you can expect an all-modern spa that provides several natural wellness treatments.
To read more about the location of this Goan beach resort and how you can spend your time there, please visit
Beach luxury resorts in India, especially in Goa can make you come back again and again.
Kadkani Riverside Resort
Coorg is a place where you should opt to stay in an independent and private cottage that is set amidst exquisite greenery.  Don't consider staying in a hotel room.
Kadkani Riverside Resort is the most sought after hill resort in Coorg, the coffee capital of India. The resort is built on the banks of the sacred river Kaveri.
The food in Coorg is a fine mixture of Malabar and Karnataka cuisine. The weather in Coorg is nothing short of pleasant throughout the year.
Though there are a few places to see in Coorg such as coffee estates, tea gardens, and waterfalls, it is most enjoyable if you just relax in your luxury cottage.
Spend as much time as possible sitting in the patio and watching birds and mist. Oh, go for long walks amidst forest trails and coffee estates.
There are three types of cottages offered by Kadkini Riverside Cottage, Coorg. All three cottages are air-conditioned.
What to do in Kadkini Riverside Resort?
You can go on a relaxed boat ride in the Kaveri River. If the water is in full flow, you can practice river rafting also.
For adventure seekers, a zipline tour is also available. Quite of a lot of trekking trails on the western ghats will keep them engaged for several hours.
To book your choice of cottage in Kadkini Riverside Resort in Coorg, please go to their website for more details.
Kadkini riverside resort is worth adding to your bucket list of Luxury resorts in India.
Arayal Resorts Wayanad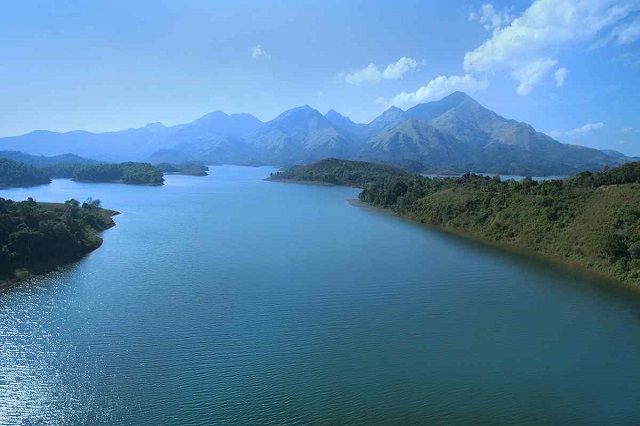 OMG! Can you ask for a better place in the world to escape from the claws of COVID? Wayanad is one of the most beautiful places in India to holiday.
Arayal Resorts surrounded by lush forests and wonderful lakes. In addition, Wayanad resorts offer rejuvenating natural wellness programs liked
Arayal Resorts in Wayanad offers 4 different cottages with varying facilities and views. The Arayal Resorts are abutting the scenic Banasura Lake.
The amenities include:
air-conditioning
coffee making machine
lake view balcony
television
Once you reach this beautiful resort, you will fall in love with it immediately.
A few places that are worth seeing when you are in Wayanad include:
Banasura Sagar Dam
Soochipara Waterfalls
Tholpetty Wildlife Park (a must-visit place that has dense forest and numerous wildlife)
Karlad Lake
Pookode Lake
Chembra Peak
When you think of Best resorts in India in Kerala, Wayanad should be your top pick.
Araku Mayuri Haritha Hill Resort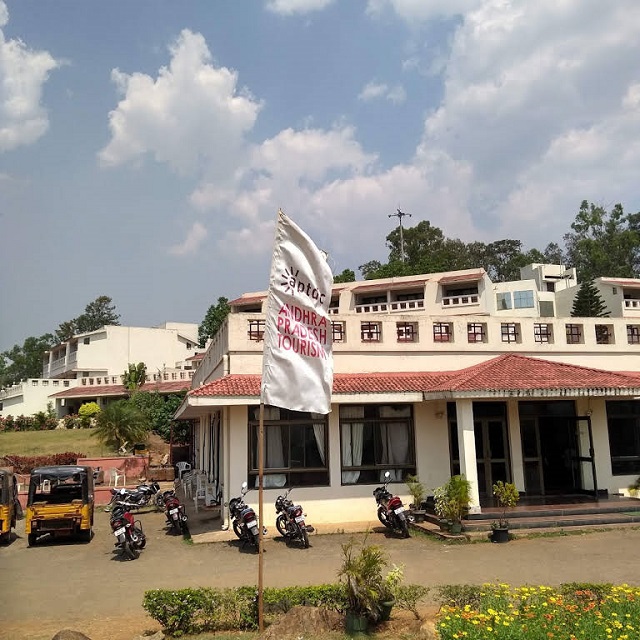 This affordable holiday resort in India is located in Araku Valley that is located near Vizag. Arakku valley is a serene hilly place that is not yet popular in India.
In spite of possessing picturesque views and several resorts and hotels that definitely cheap, Araku Valley is not visited by tourists from all states of India.
There are air-conditioned rooms with a good view of the valley. Food served in Araku Mayuri Haritha resort is appreciated by several tourists.
Aamby Valley City, Lonavala
A resort itself named as city-Aamby Valley is one of the expensive Best resorts in India and also the most coveted one.
This gorgeous resort with world-class facilities and amenities is the ultimate holiday destination for the rich and the richest.
The location of Aamby Valley City Resort is 90 km from Pune and 120 km from Mumbai. I think this is the only luxury resort in India that has its own airstrip!
Connoisseurs will have a very satisfactory stay in this Indian luxury resort because they can choose from a range Indian as well as continental cuisine including Japanese, Italian, and French!
For bookings, please visit their website.
Naini Retreat, Nainital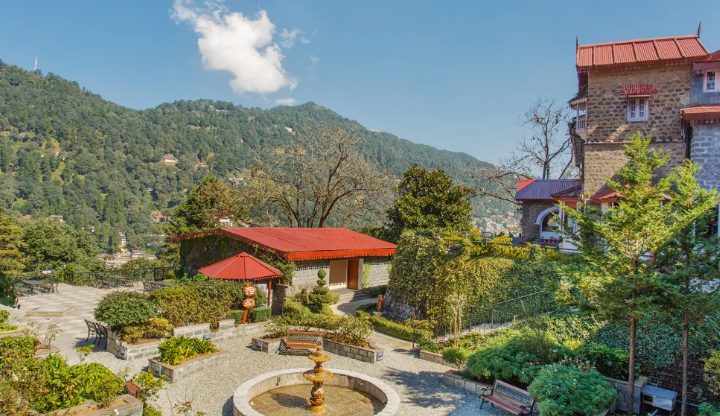 Retreats are an ideal choice to unwind as the hosts take the ultimate care of their guests. Even your food can be customized as per your preference.
Generally, retreats will have numerous in-house activities. Spa and a pool may be more than one in retreats.
Naini Retreat located in one of the highly visited hill stations in India. In addition, the rooms are spacious. Besides, They fitted with a bay window giving you refreshing views of the hills and the garden.
Outdoor activities include boating in Nainital (Naini Lake), trekking, and horseback riding.
These shortlisted seven Best resorts in India would get back to busy times very soon when the COVID virus bids adieu to the world.