Visit a green paradise, waterfalls, fort, forest, and a wildlife park that is located in Palamau, Jharkhand, India.
Jharkhand is a rarely visited place in India by tourists from other states. However, it doesn't mean Jharkhand lacks tourist landmarks.
On the other hand, Jharkhand state has several gems but are rather unpopular because travel bloggers mostly ignore Jharkhand.
Palamau is one such gem but a hidden one in Jharkhand. Some of the best sightseeing attractions in Palamau include a little-known tiger reserve called Palamau Tiger Reserve.
Palamau Tiger Reserve.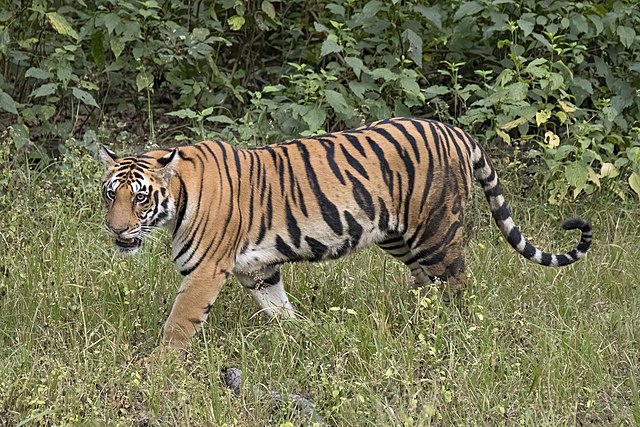 This tiger reserve once boasted a sizable population of Bengal Tigers but since the last 40 years or so, it has dwindled to around 25 only.
Nevertheless, we are all excited to see tigers in their own den. That's why Palamau tiger reserve attracts fairly a large number of visitors that I believe mostly from Jharkhand.
Palamau tiger reserve is part of Betla National Park. It is the prime attraction in Jharkhand.
Betla National Park, Palamau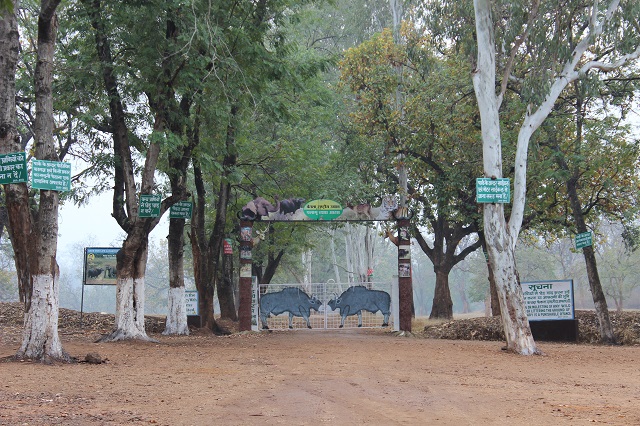 Betla National Park comprises a little more than 1000 sq.km. Tiger apart, you can easily spot wild elephants, jackals, and wolves.
Tigers rarely expose themselves and so too are the panthers.
Of course, monkeys are all over there in Betla National Park. The Rhesus Monkeys and langurs are the majority of the monkey species that live in the forests of Palamau.
The abundant trees in the forest provide a great feast to the monkeys and Indian Giant Squirrels.
Similar to the monkeys, one can easily spot deer and antelopes.
Two more rarely spotted animals in Palamau is pangolin and porcupine.
Birds in Betla National Park.
The presence of Kamaldah Lake provides ample prey for aquatic birds such as teal, goose, stork, ibis, and duck.
You can spot the beautiful pied hornbill if you are alert to the movements on trees and bushes.
Jeep safari in Betla National Park.
Jeeps wait outside the entrance of Betla National Park. Jeep animal safaris are preferred over elephant safaris.
Did you notice the lush forest? It is a very thick jungle out there. The flora must be rich and varied.
The safari jeeps start at 9 am.
Betla National Park is the second best attraction in Palamau.
Places to stay near Betla National Park.
Hotel Van Vihar is conveniently located just outside the entrance of Betla National Park. Another good option is Aradhya Resort.
Lodh waterfalls
Most of the tourists in Palamau are interested in seeing the wildlife in the forests. The condition conducive to spot wild animals is hot. You will be parched. The sight of Lodh waterfalls will be a pleasant surprise.
However, there will only be a trickle of water in the summer.
River Buhra falls from a height of nearly 500 feet, making a thunderous sound.
Watch the video in full-screen mode to capture the beauty of Lodh waterfalls. You have to travel a bit deep into the forest to reach the waterfalls.
However, it is worth the effort and patience. Lodh falls is one of the sightseeing attractions in Palamu that would excite the children.
Palamau Fort
The ancient fort is almost in ruins. Not many visitors are interested in seeing the fort.
How to reach Palamau, Jharkhand?
By air, you have to reach Ranchi from other cities in India.
The nearest big city to is Ranchi, the capital of Jharkhand. Hire a cab and reach Palamau in 4 hours. The distance is 200 km approximately.
The nearest train station is Daltonganj located 20 km away.
Palamau is undoubtedly a beautiful natural attraction that is worth seeing. For a relaxing vacation, stay in Hotel Van Vihar for a weekend.