Megamalai Wildlife Sanctuary is the buffer of Periyar Tiger Reserve in Western Ghats.
The area from Dindugal to Theni and further on to Cumbum is full of untouched and pristine hills that are covered with lush evergreen forests.
If you want to reach Thekkadi in Kerala from Madurai, you would be surprised by scenic green hills that are invariably shrouded in clouds.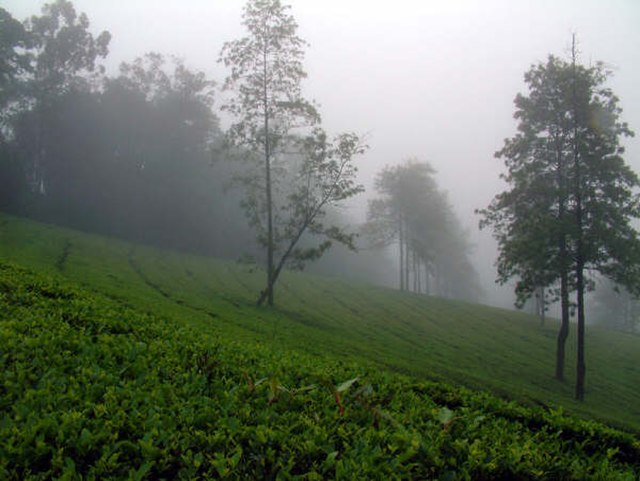 Several small but unheard of hill stations dot the highway and they are called Highway Mountains. Though they lack staying options, they are ideal for a day trip from Madurai.
In this blog post, we will visit the picturesque Megamalai wildlife sanctuary.
Megamalai Wildlife Sanctuary.
First, we will look into the range of fauna found in Megamalai. I will then take you to all the beautiful sightseeing places in and around Megamalai.
Elephants
Elephants are freely roaming on these cloud-kissed hills with a lush green cover.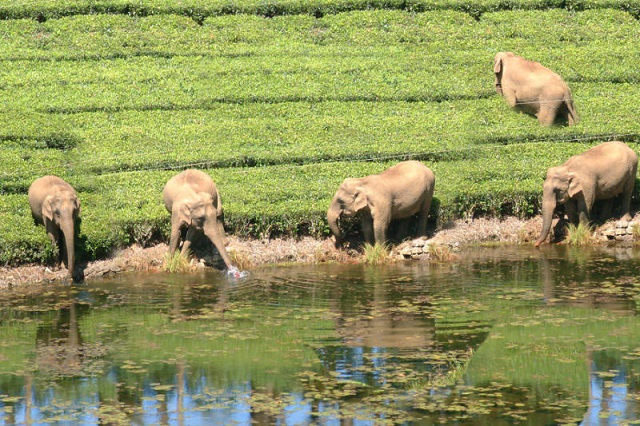 The flora of the region is rich with trees and plants that make good fodder to the pachyderms.
Bison: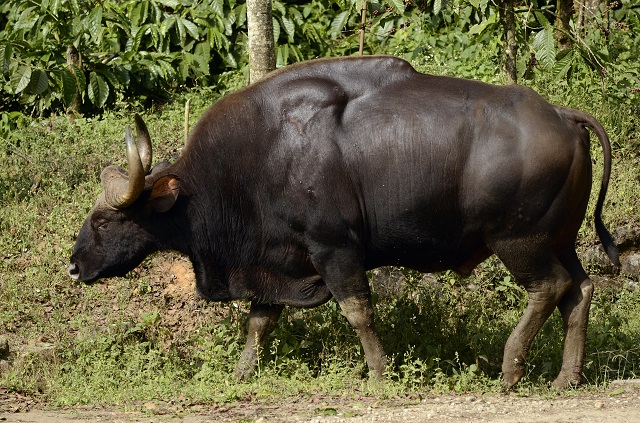 That's the giant bison of Megamalai. Though it is said as a common wild animal in the Indian forests, you don't spot them in highly popular wildlife sanctuaries in India.
Unless the forests are least visited by human beings, you don't spot the fiery bison. However, you can see herds of bison in the Megamalai wildlife sanctuary.
Look at the misty Megamalai forests below. It is a dreamy location for visitors as well as animals and the hill birds of Western Ghats.
Other mammals you can spot in the lush green Megamalai wildlife preserve.
Tiger
Nilgiri Tahr
Leopards
Wild boar
Grizzled squirrel
Barking deer
Langur
Macaque
Slender Loris
Birds of Megamalai Wildlife Sanctuary



For bird lovers, the hills along the Theni to Thekkadi highway are real paradise. There are too many rare species of birds in and around Megamalai that are not yet classified and recorded. This is my personal opinion.
Here is a list of birds of Megamalai.
Malabar hornbill
Great Pied hornbill
Orient honey buzzard
Pied Thrush
Black Baza
Drango
Woodpecker
Black-naped Oriole
I have listed only the recorded avifauna. There are quite a lot of small birds that are yet to be identified and photographed.
Other sightseeing attractions in and around Megamalai.
Vagai River starting point.
You can trek easily up to the source of the Vaigai River. If you decide to see where the Vaigai River originates, you may not find company. Therefore, it is advisable to take a local resident with you. He will be very useful to you on your way up Vellimalai.
Megamalai Falls (Suruli falls)
The water is surprisingly chilly and damn clear. The birds in this dense area and their beautiful songs will force you to linger for a long time.
The water begins its journey down the hills from 190 feet above.
Tea and coffee plantations of Megamalai

I used to wonder why a tea garden is called a 'Tea Estate' and a coffee garden is called "Coffee plantations"!
Nonetheless, you can see both the tea gardens and coffee plantations in Megamalai.
Walk through the clouds in MegaMalai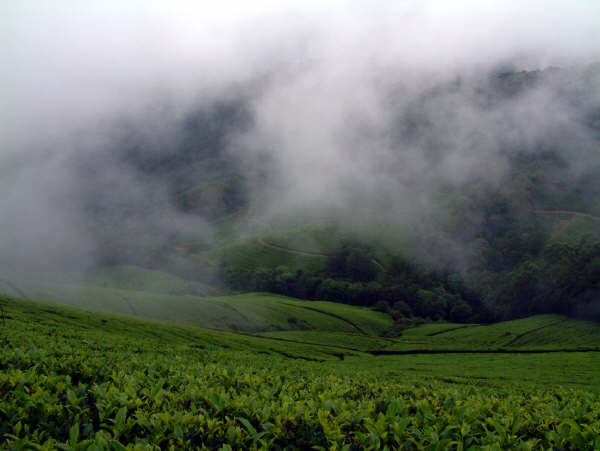 Trek a bit high above the Vellimalai hill range and you will enter the clouds.
Dams and reservoirs in Megamalai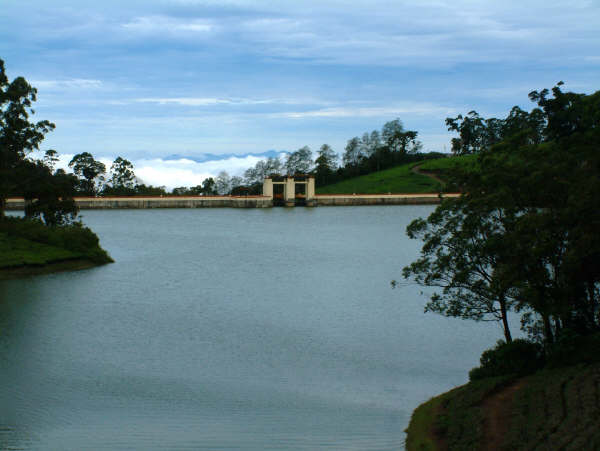 The picture above depicts the Manalaru dam. This is not the only water reservoir in and around Megamalai, buddy; there are some more that include:
Mel Manalaru dam
Sothuparai dam
Manjalaru dam
High wavys dam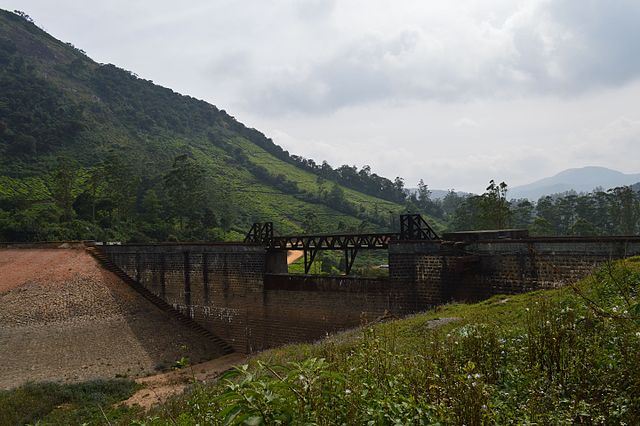 Peermedu hill station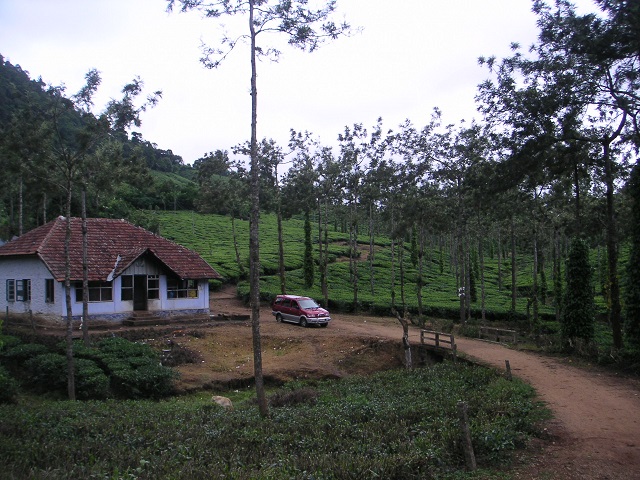 It was once a summer escape for the Travancore Royal family. Now, the picturesque spot covered with cool green as far as your eyes can see.
Tea estates, coffee and cardamom plantations interspersed with commercial eucalyptus are the highlights of Peermedu hill station.
How to reach the Megamalai wildlife sanctuary?
Start from Madurai and hire a cab to all the way up to Theni. This is an 80 km distance. Go further via Andipatti to reach Megamalai. The second leg of your travel covers about 48 km.
Theni has a railway station too. But, it is not frequently connected to any major express trains. You may find a passenger train from Madurai or Dindugal railway stations.
Hotels to stay in Megamalai:
No big branded hotels have a presence in Megamalai. A few travelers' bungalows and small cottages offered by tea estates and local panchayat bodies.
It is better to stay in Madurai.
You will find a few decent hotels to stay in Theni town.
Eating during your trip to Megamalai.
You must fill up your stomach before you leave Madurai or Theni. You won't find anything in Megamalai.
Plan a trip to Megamalai and the other scenic spots near Theni. It will be a pleasant experience because of fewer visitors.