Luggage is part of our life. They mostly stay with us for a long time provided we choose our suitcase and travel bags wisely. Though we may be aware of luggage brands that sell high, we always don't settle for one of them.
Luggage selection should be based on the following criteria.
Spacious enough to hold all that we need to carry when we travel
Empty suitcase weight should be minimum
There must be compartments of various sizes so that we can retrieve what we need easily and quickly
Our suitcase should withstand rough handling by the airlines
We should be able to pull on even the large suitcases easily.
I must admit all these criteria for selecting the best luggage is met by the modern luggage brands but still, some brands stand out from others.
Let us look into such top brands that sell high. While doing that, I will also post the highly recommended duffel bags and trekkers' backpacks.
List of Top luggage brands that are grabbed fast by travelers
Nomatic
Amazon Basics
Samsonite
American Tourister
Thule
Eagle Creek
Hartmann
Tortuga
Osprey
Brigs and Riley
I have not arranged the brands as per their ranking but only randomly.
Frequent flyers' preferences-Duffel Bags
Contrary to the popular belief, frequent flyers don't opt for convenience in packing but only the durability. They buy durable wheeled suitcases (pull-on) and lightweight duffel bags that can also be slung over the shoulders so that at least one of their hands is free.
I believe Eagle creek, one of the top luggage brands makes durable duffel bags of various sizes.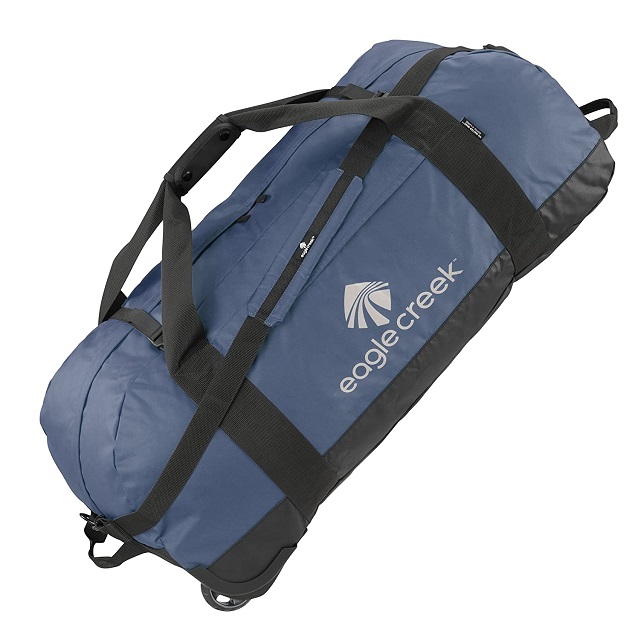 Since Duffel bags are convenient to stuff clothes and personal accessories, size matters a lot. 40 or 60-liter duffel bags are preferred over lesser capacity.
To give you a choice, Yeti brand Duffel luggage is also a good purchase.
Well, depending on where you travel, what's your purpose of travel and with whom you travel, your suitcase needs vary-right?
For example, if you're a frequent business traveler, you definitely tend to carry a medium-sized suitcase.
If you are traveling for a vacation with family, then, you will carry the biggest size suitcase.
In the wheeled suitcase category, these days, all the suitcases come with four wheels for easy pulling.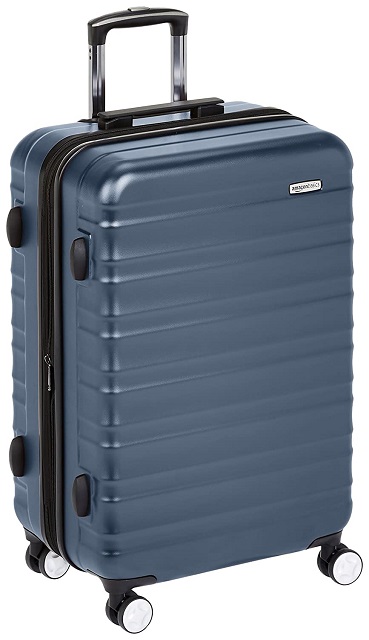 Amazon Basics is one of the respected brands in the wheeled suitcases category of luggage.
Nomatic is also a good luggage brand but I think they are slightly expensive for the size they sell.
A few decades ago, only hardside luggage was preferred and manufactured. We thought they are more durable and rightly so.
However, hardside suitcases weigh more and the flights too are shrinking our baggage allowances all the time.
Therefore, an alternative option for us was to buy softside suitcases that weigh considerably less.
Rucksack is almost a forgotten name; they are called hikers' or trekkers' backpacks now.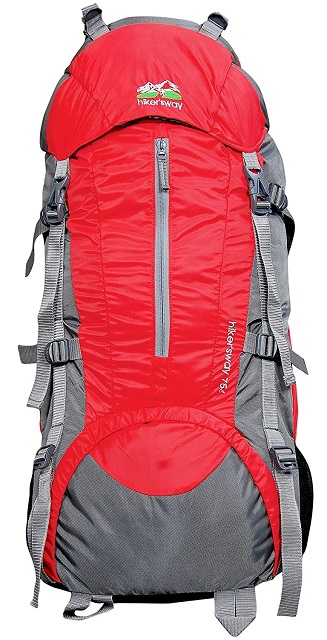 In the Amazon outlet, Hikers Way is the top luggage brand and they come up with a range of sizes to meet the hikers' preferences. The largest of hikers' backpacks is 90 liters.
These rucksacks are also bought by campers and rescuers.
Hiking bag usually comes with convenient small compartments for organized storage and retrieval.
The outer surface of rucksacks usually is made of waterproof material.
I would call a rucksack a 'hold-all'.
Hikers Way brand rucksack is fitted with a detachable shoe compartment and the basic frame is usually expandable for more storage.
Backpacks in smaller sizes are bought by frequent travelers who travel either by plane or by train.
I read one of the lesser-known brands Zomake is the new competitor on the street. I like its aesthetics and functionality.
With just 20 liters capacity, it belongs to the small backpack category. You can call it an overnighter.
I wonder how anyone can gauge the size of a luggage if it is measured in liters!
Generally, backpacks mean, they are slung on the shoulders. Now, even small backpacks come with two or four wheels.
This is from a luggage brand called Swiss Gear International.
These are our basic luggage needs. Depending on our budget and the purpose of our travel, we need to select our luggage type and size and finally, buy from one of the top luggage brands.