What best things to do in San Jose?
Affluence, sunny, pleasant climate, and the capital of Silicon Valley, It is one of the most coveted cities in the United States.
It is in Northern California is one of the cities in the beautiful Bay Area of San Francisco.
A unique fact of San Jose is its Vietnamese population that accounts for more than 40% of the total population.
Similarly, a handful of Japanese and Portuguese people are also permanently residing in it.
Relatives and friends of the residents have quite a lot of places to show when they visit this city. I think you may spend a maximum of of a week in it to do so many fun things to do in San Jose.
How to reach San Jose?
As a very important city in the United States, It is well connected with flights from all over the U.S. as well as from Asia, Europe, Australia, and Africa.
Best Things to Do in San Jose
Places to see and things to do in San Jose:
Japan Town
Similar to the China Towns in various cities in America, it has an exclusive cultural and shopping district of Japan and China. It is interesting to note that Japan Town comprising Japanese Americans are located only in three cities in the U.S. that include, Los Angeles, San Francisco, and San Jose.
For authentic Japanese food, the Americans of this city throng various restaurants in japan Town.
There are shops that proudly sell Japanese electronic items and porcelain crockeries. There is also a large Buddhist temple.
Visiting the Japanese American museum inside the Japan Town is quite engaging.
The liberal Americans changed the attitude of the Japanese and Chinese Americans and they welcomed the Koreans, Mexicans, and even Hawaiians to set up their own shops and restaurants inside Japan Town.
The local overseas communities celebrate their cultural festivals throughout the year. Obon is the most participated festival in Japan Town.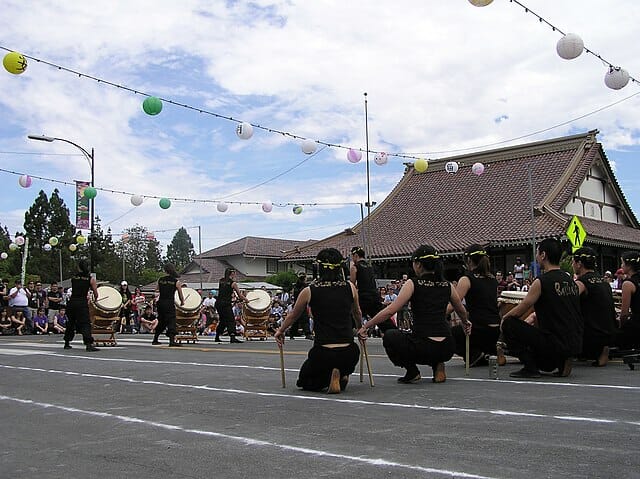 Little Portugal
One of the top laces to see in it is the 'Little Portugal', an overseas community of Portuguese. I like this idea of various overseas communities in every major city. A sense of camaraderie prevails. It is a true global set up.
Little Portugal is a historic neighbourhood.
Beautiful neighbourhoods in San Jose
The cityscape is full of quaint neighbourhoods, picturesque avenues and lovely valleys. When you visit your friend's or relative in San Jose, they will proudly devise an itinerary covering all of the city's rich streets, valets, and avenues.
Here are the names of a few places to see in San Jose.
Santa Clara Valley
Santana Row
Willow Glen
Rincon South
Midtown
Alum Rock
Spartan Keyes
Rose Garden
Santa Teresa
Alviso
Mayfair
Berryessa
Evergreen Valley
Blossom Valley
Silver Creek Valley
Little Saigon
Don't already start deleting some of these neighbourhoods. Visit every one of them to appreciate the natural beauty of it.
Go Corporate
When you are visiting this place, one of the important things to do in San Jose is having a look at all of its world-famous corporate giants that include:
PayPal
Cisco
Zoom
Acer
eBay
Apple
Microsoft
Intel
It will give you goosebumps when you stand before all of these world corporate giants.
Do you know?
Do you know San Jose was a Spanish colonial town initially?
Rosicrucian Museum
One of the things to do in San Jose is visiting myriad museums. Among them is an Egyptian museum that somehow pulls people from all walks of life.
We still marvel at the enigmatic Egyptian history, culture and religion. Our curiosity to spot a mummy can never be suppressed.
On display include over 4000 objects such as ancient Egyptian jewellery, religious objects, dress materials and even writing tools.
Rosicrusian museum is one of the truly fascinating places to see in.
Downtown San Jose
Like any big city, the Downtown is the happening place in it. There are attractive shopping malls, sprawling restobars, beautiful parks, and several nightclubs.
Plaza de Cesar Chavez
It is a public square and a people watching place in San Jose Downtown district.
There are museums to visit and art galleries to spend time. Early evenings are the best times to stroll around the plaza.
I read the art galleries are somehow always crowded with visitors.
Lick Observatory
It's time for star gazing in San Jose. It is conveniently located on the summit of Mount Hamilton. I think the idea is take you closer to the stars, planets, and constellations.
I guess children are the major visitors to the observatory. At their age, they retain the curiosity for the inexplicable.  It is interesting to know that from this San Jose observatory, Jupiter's several moons were sighted and discovered.
Naturally, you too would expect to be discoverer something new in the space world when you stand behind the telescope and strain your eyes on the space.
9.Tech Interactive
San Jose is the world's technology headquarters. The Tech Interactive gives you glimpses of futuristic gizmos and gadgets including what the robotics the world can expect to see in the times to come.
Tech Interactive is one of the must-see places to see in San Jose.
I think the tour of the museum might get too technical for the majority of the visitors.
The star attraction is the virtual reality shows  in IMAX theatre.
Similar attraction for the tech-minded visitors is the Intel museum where you can watch with riveting attention the making of the legendary Intel Chips.
Great American theme park
Who wouldn't show keen interest in visiting a theme park full of roller-coaster rides, slides, water-based adventures, and so on?
Happy Hollow park and Zoo
Animals and birds never fail to attract us-right? A zoo in any major city is a must to promote tourism.
The entertainment wing of the park provided=s various rides and slides. Yes, you can expect a roller-coaster too.
The biggest attraction is the zoo where domesticated animals allow visitors to touch, feed , and pet them.
The animals that you can spot include several rare species such as:
Capybara
* Fossa
Navajo-Churro Sheep
Corn Snake
Meerkats
Jaguar
Several species of Lemurs
Ducks
Raptors
I am sure visiting the Happy Hollow Park and Zoo is one of the enjoyable things to do in San Jose with family.
Rose Garden
Californian cities and towns are famous for various agricultural and horticultural products that include rose flowers, apples, and oranges, and attractive orchids.
Visiting the municipal rose garden should be included in your itinerary of San Jose city tour. The rose varieties are numbered at around 3500 species! Can you miss seeing it during your tour of San Jose?
Sports stadiums
There are two stadiums for conducting sports events in San Jose that you can see. One is the picturesque Levi's Stadium and the other one is Avaya Stadium.
Los Gatos Creek
This is rated as one of the top places to see in San Jose. The naturally formed creek runs for as many as 40 km long in Santa Clara Valley. Allocate at least three hours to tale walk through the watershed.
Little Saigon
It is an inevitable addition to the San Jose neighbourhood. With 40% of Vietnamese as permanent residents of San Jose, their own community was on the cards always.
You can find authentic Vietnamese restaurants, their own vegetables, and numerous shops that sell Vietnamese as well as American merchandise.
Alum Rock Canyon
Don't expect to a replica of the Grand Canyon but it is still is a rocky valley in the north of San Jose city.
Over 20 natural springs, rich in medicinal properties pull the locals on a daily basis.
The Rock Park is a staggering 720 acres site. In spite of rugged rocky terrain, you can find the mountain slopes sport green foliage,
Horseback rides are available. How about a ride and venture out to spot wildlife, especially birds?
Other parks in San Jose
You have more parks cum museums to visit as one of the things to do in San Jose. History Park is one such place where you can see some historic displays as an open theatre museum.
Almaden Quicksilver Country Park is one more park which was a site for mercury mines long back. Now, it is a sort of mini hill station with abundant wildflower growth in the spring. It is a typical Californian scene that is not to be missed.
Computer History Museum is another interesting place to see in city of computers.
Stanford University
I am sure you don't want to miss seeing this world-famous university-right? You would like to know some of the alumni of Stanford University include the founders of Google, Hewlett Packard, and Nike shoes.
Students are willing to take you through the campus comprising 8000+ acres!
Other places to see in San Jose include several more centers for fine arts and more museums that generally do not attract the majority of us.
To sum up, you need 4 days to see all of San Jose. The peaceful city might even lure you to explore the possibilities of retiring here.