While cruise generally means traveling in a large and luxury ship in the oceans and seas, river cruise tours points to traveling in a small ship in the inland waterways that include rivers, and canals.
River cruise ship usually does not carry more than 100 passengers. The duration of river cruises will be around 7 days. The port of calls will be nearer to each other.
This means you will spend much less time on the water. The inland tours will be longer and in detail. A guide will accompany you both in the vessel and during the inland tours.
River cruise will be much more enjoyable and felicitates personal interaction with co-passengers.
8 Highly Traveled River Cruise Tours
Let us know the most chosen river cruise tours and see who offers such romantic cruises in rivers and canals.
Amsterdam
Similar to Venice, Amsterdam city also has criss–crossing inland canals. When your visit Netherlands, you can opt for a short half a day or one day cruise in the canals of Amsterdam.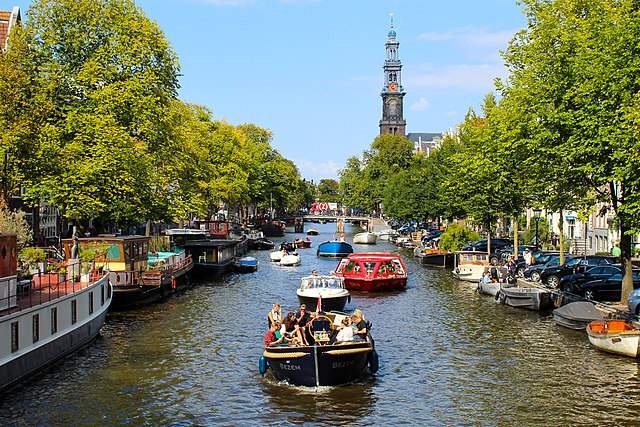 On the way, the magnificent Dutch architecture will steal your heart.
Rhine River cruise
Ever since the ancient people started using the Rhine River or any other inland waterways to transport merchandise, a boat ride in Rhine allured the locals to enjoy the short rides.
Over the years, luxury ships started roaming the river and canal waters, taking more passengers and stopping at several docks for excursion on the mainland.
Rhine River cruise is one of the highly traveled cruises in the world.
The small yachts that offer cruise packages in River Rhine will visit several European dream holiday destinations that include:
Germany
Switzerland
France
Austria
Holland (Netherlands)
You might have heard about some exotic cities in Europe that are stunningly beautiful. Those cities, towns, and small villages will now be within your reach.
For example, look at the following cities that can  be visited during Rhine River voyage:
Cologne
Strasbourg
Rotterdam
Amsterdam
Basel
Malinz
Rudershein
Mannheim
Since the inland canals flow through the city or town, you can view all the major landmarks of Amsterdam such as its magnificent churches, ancient palaces, skyscrapers, hotels, universities, public parks, and amusement parks.
Who offers the best of Rhine River Cruises?
Adventure Life offers several cruise tours in the Rhine. The duration, facilities, and the port of calls vary with each cruise tour in River Rhine.
Paris
Seine River winds through the city of Paris, one of the most wished cities to visit. A half a day, or an evening cruise through Seine River is the best and most enjoyable way to see Paris.
What can you see from your luxury boat roaming on River Seine?
Eiffel Tower
Louvre Museum
Notre Dame Cathedral
Museum d'Orsay
Islands of Paris
Paris City Hall
More than 30 famous bridges in Paris
Once your reach your hotel in Paris, you will come to know of numerous tour operators that offer different cruise tours in Seine River.
Here is one such source and is called Paris City Vision.
Seine River Cruise
Seine River not only passes through Paris but several more cities, towns, and quaint villages that are very beautiful. You can get an opportunity to see the French countryside, visit famous French wine breweries that offer free wine tasting experience and more.
Here are some of the stops your Seine River Cruise ship docks at:
Les Andelys
Normandy
Giverny
Ducalir
Versailles
Rouen
Vernon
I saw one Seine River Cruise tour that lasts 8 days. I reckon it is the best way to see the intrinsic beauty of France and eat authentic French food and cakes.
There are as many as 83 cruise packages in River Seine.
Magdalena River Cruise
This river cruise gives true exotic experience, buddy, because the Magdalena River flows through Colombia. It is a South American country that is located at the northern tip of South America. Ah, that itself should tingle you because anything South America sound exotic to us.
Their diverse and spectacular geography, strange languages, unique cuisines, and attractive festivals lure us to South America.
The Magdalena River Cruise exposes to you some of the unheard of and unseen endemic wildlife.
We all know about hundreds of Columbian birds that are breathtaking and not seen anywhere else.
One example is the Brown Pelican.
Columbia is proudly named as the "Land of thousand Rhythms".
Danube River Cruise
The Danube voyage includes stops in Germany, Austria, Slovakia, Hungary, Serbia, Croatia, Romania, Bulgaria, Ukraine, and Moldova. It is one of the longest rivers in Europe. It flows through central Europe and southern Europe.
Imagine visiting all these beautiful and diverse European countries just by riding in a small ship in River Danube only, without touching the Mediterranean Sea or any other sea. Danube is truly an international waterway.
Which big cities act as ports of call for river cruise ships?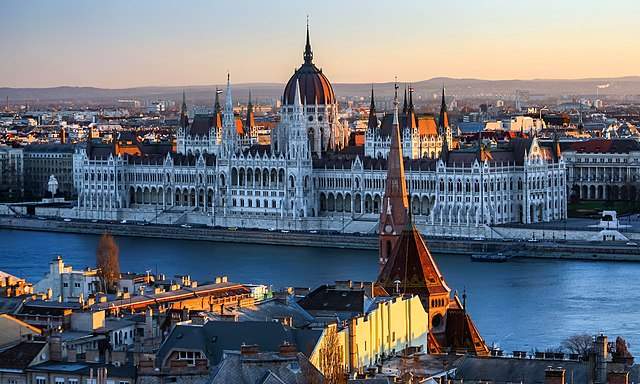 Danube passes through some world capital cities that include:
Vienna, Austria's capital
Bratislava, capital of Slovakia
Budapest, capital of Hungary. This is a stunning city with several historic tourist landmarks.
Belgrade, Serbia
Danube River begins her journey from the famous "Black Forest", a large mountainous and forested area in South-west Germany. Black Sea receives the Danube River.
Danube's 2850 km length is ideal for river cruise lines to offer short and longer duration cruise tours.
Here are some of the Danube River cruise tour operators:
Several '7-nights' cruise in Danube River by A-Rosa.
Viator, one of the respected leaders in cruises, offers Danube River cruise packages but only in Budapest city. Find the link below to browse through all the Danube River cruise tours.
Amazon River Cruise
A long cruise in Amazon River is every cruise lover's dream. I too fervently wish to explore the ports that lie on the banks of Amazon River. It will be the most exotic and educative tour. The diversity of the flora and fauna of Amazon River cannot be put into words but to be seen.
Amazon River cruises are offered with different themes. You can choose the one that appeals to you.
Frontier Amazon
Peruvian Amazon
Forested Amazon
Each cruise exposes you to diverse ecosystems and untouched natural sceneries from which you cannot take your stare away.
Amazon River cruise is not a romantic type but an adventure type. The sheer wilderness, the dense jungles on either side of the river, rare and unseen wildlife and marine life, the culture of Amazonians will captivate you to the hilt.
Every morning during your cruise, you will wake up early with many expectations.
Here, get a taste of what you can expect to experience during a relaxed cruise but at the same time with a sense of unique encounters with the birds, and reptiles of Amazon Rainforest.
You can get down from the vessel and walk through dangerous Amazon Rainforests.
Aren't you temped to hit Peru, your gateway to Amazon jungles and waterways?
Amazon River Cruise Tours:
G-Adventures, a river cruise operator, offers Amazon Cruise packages.
Get Your Guide offers numerous Amazon River tours ranging from 2 to 4 days.
Mississippi River Cruise
Any American who would love to take a vacation in a river cruise ship, need not go to Europe, South America, or Asia. Their pride, the Mississippi River flows through as many as ten different states in the U.S.
Minnesota,
Wisconsin
Iowa
Illinois
Missouri
Kentucky
Tennessee
Arkansas
Mississippi
Louisiana
Imagine visiting these states by flight or car; how expensive it would be!
But, if you hop on board a small ship that arranges an inland tour of all the 10 states, it would be truly romantic.
Viking organizes several cruise tours in Mississippi River with various boarding points and disembarking cities on the banks of the mighty Mississippi River.
Other river cruises that attract real adventure-minded travelers:
Mekong River Cruise, Vietnam
Nile River Cruise, Egypt
Douro River Voyage, Portugal
Rhone River Cruise, France
Invariably, you won't stay overnight in your river cruise ship. You will be booked in a hotel in the city/town of port of call.