What does 'once in a lifetime vacation spots' means? It means exactly as the words say. There are dreamy places in the world that are invariably beyond our reach or imagination.
Such places in the world include:
Scenic drive with brilliant fall colors on either side
National highway that runs parallel to the lovely blue ocean on one side
Remote tropical island where everything you see,  eat, or drink is exotic
Spacious Overwater bungalow with your own swimming pools and a Waterslide that deposits you directly in the sea
Treehouse in the midst of an evergreen forest
Beach resort with several water sports
Tent on a campground in the middle of Masai Mara
Well, you can go on and on, filling with more once-in-a-lifetime places. You and I have had enough of incubating in our house for nearly 16 months.
Bucket List Trips of a Lifetime- Once in a Lifetime Vacation Spots
Let us get out and yield to our travel urges. Select your once-in-a-lifetime vacation destination and then start planning.
If you want, I will do the complete planning for you starting from finding the cheapest flights deals, an all-inclusive hotel or resort package that includes the airport transfer, suggest you a list of local restaurants, and give you a list of dishes and drinks that you can enjoy at your chosen vacation spot, whatnot.
Tahiti Island
The foremost choice of mine for a once-in-a-lifetime vacation spot is a tropical island floating somewhere in the South Pacific Ocean. Among 25k possibilities, my pick of the lot is Tahiti Island.
Tahiti Island is a Polynesian paradise on earth. It is part of the Society Islands archipelago. Even though French is the official language because it is an overseas territory of France, English is also widely spoken.
As a matter of fact, more number tourists are from English speaking countries than from France.
You need at least two weeks to stay in Tahiti Island in order to see just 50% of over 100+ places to see and things to do.
If you have always dreamed of going to your once in a lifetime vacation spot, think of nothing else but Tahiti. The Polynesians will steal your heart by their courteous attitude, exotic culture and festivals, and brightly colored dresses.
Sicily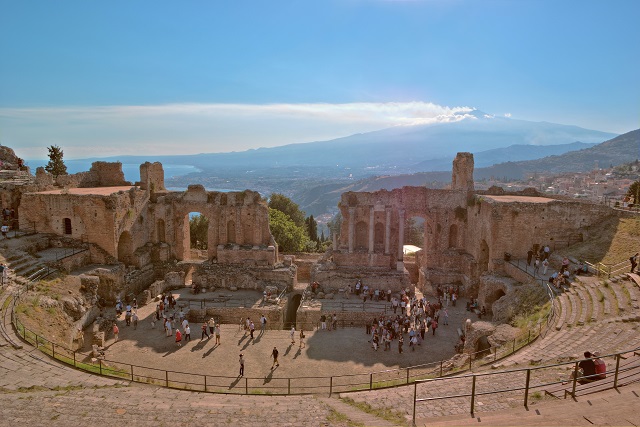 The ruins of a Greco-Roman Theater.
You know Sicily, its beautiful women, most delicious Italian cuisine with clear Mediterranean flavors, strong liquors, and enchanting attractions commands a supreme position as one of the once-in-a-lifetime vacation spots.
If you have never been to Sicily, you have not traveled to Europe at all. As an avid traveler who prides on being choosy about travel destinations, Sicily should be on your list for future travels if not already traveled to.
See how big is the island of Sicily and how many places that you need to see when you are touring Sicily.
Being a historical place in Italy, there are numerous historical buildings and sites in Sicily that you will love to see.
The spectacular sight of Mount Etna, one of the big volcanoes in Europe.
Sedona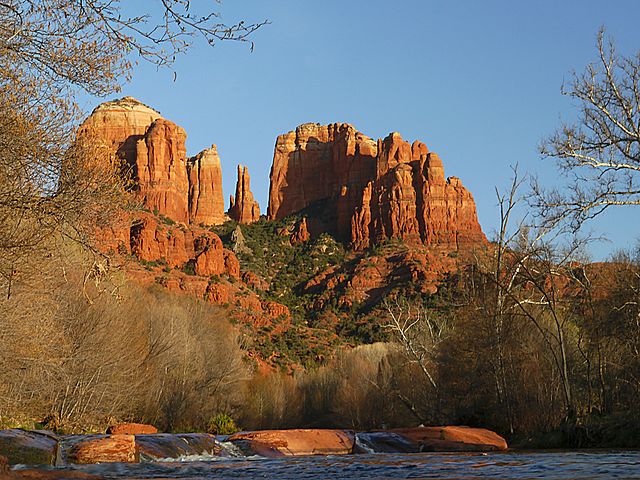 Sedona is one of the coveted cities for sightseeing. It is located in the Verde Valley, Arizona state, the U.S.
The number of natural attractions to see in Sedona, especially during the autumn season is too many that makes the neighboring states envious.
The prime tourist attraction in Sedona is taking a drive through Route 89A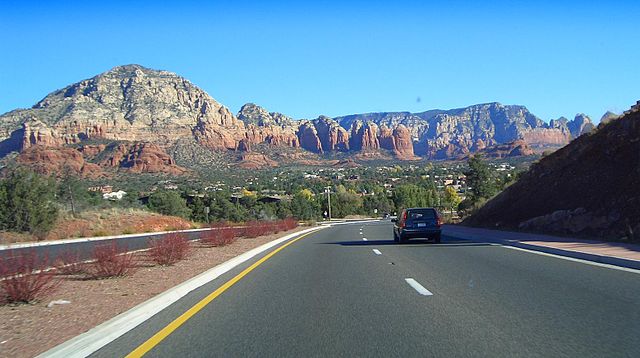 View it in full-screen mode and you can hear your own gasp. Instantly you will pat yourself for choosing Sedona as your once-in-a-lifetime vacation spot.
As a city of sandstone rock formations, Sedona is where you can visit the Oak Creek Canyon and Boynton Canyon.
The latest tourist attraction is the Amitabha Peace Park.
With proximity to the Grand Canyon, America's pride, and one of the highly visited attractions, Sedona would make an excellent once-in-a-lifetime trip.
Kanyakumari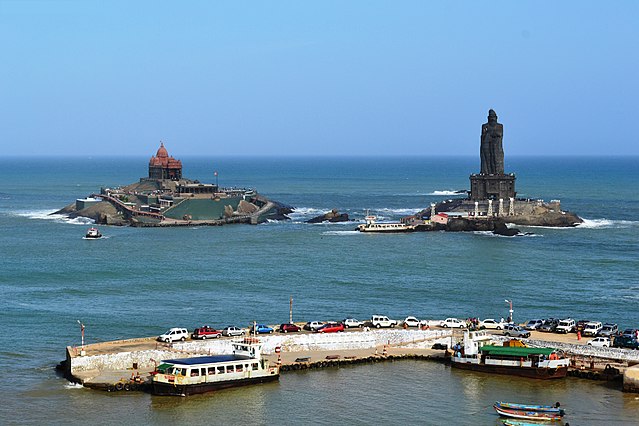 Where else can you see three seas meet than in Kanyakumari? The three seas that meet are the Bay of Bengal, the Indian Ocean, and the Arabian Sea.
Kanyakumari is the end of the Indian mainland.
There is one more absolutely unique attraction in Kanyakumari that justifies its claim as a once-in-a-lifetime vacation spot.
Standing at one place but at three different timings, you can watch the sunrise, sunset, and moonrise.
Kanyakumari is a district in the state of Tamilnadu in India.
See the neighboring islands of Kanyakumari.
The legendary seafarers Marco Polo and Ptolemy have made their once-in-a-lifetime trip to Kanyakumari.
The stunning Vivekanandar Rock Memorial built in the sea, some distance away from the seashore is an awesome tourist landmark in Kanyakumari.
There are several beaches in and around Kanyakumari that one can visit. All the beaches are uncrowded.
Ngorongoro Crater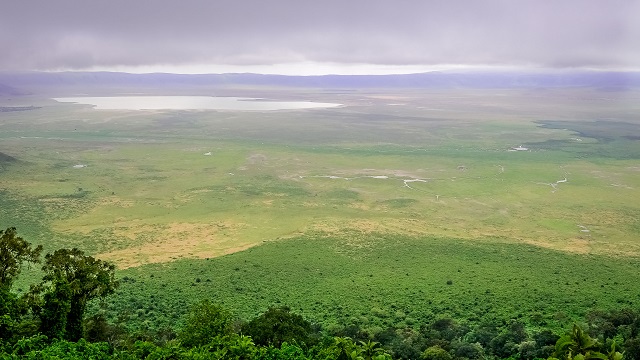 This is the world's largest crater located in Tanzania. When you enter the crater, you will be thrilled to stand on this world's largest volcanic crater.
A crater is a kind of hollow that is naturally formed after the volcano erupts. When the lava chamber is emptied, the hollow (crater) dries out and sometimes is filled with rainwater to form a natural freshwater lake.
The Ngorongoro Crater is reached when you drive 180 km west of Arusha town.
Can guess the area of this crater? It is an incredible 8300 sq. km! Such a sprawling area is home to numerous African wild animals attracting wildlife enthusiasts from all over the world.
2000 temples in one place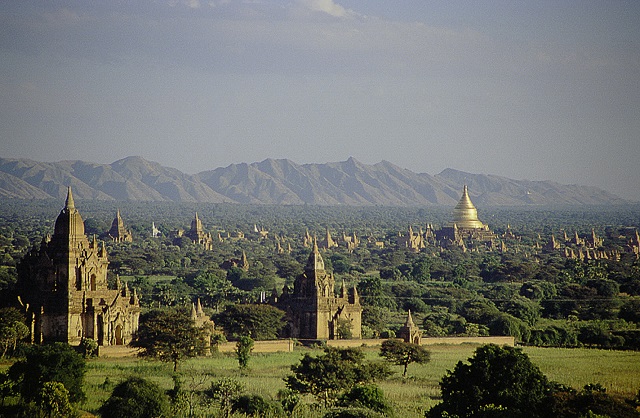 I suppose very few people would have ever wanted to tour Burma that is known as Myanmar today. Nonetheless, it has its own tourist attractions.
Among them, one certainly qualifies for a once-in-a-lifetime trip.
The exact place is 'Bagan' in Myanmar.
This ancient city is very rich in history and culture. The Pagan reign witnessed an unprecedented construction of Buddhists pagodas.
Sometime between the 11th and 13th centuries, the kingdom constructed an incredible 10,000 Buddhist temples out of which only a little more than 2000 remain today.
Of all the Buddhist pilgrim centers, Bagan is regarded as very sacred.
See the close-up of a single temple below. The architecture is simply magnificent.
Is your curiosity piqued? Would you like to be a part of this historical wonder that is also a World Heritage Site declared by UNESCO?
You can either fly to Yangon (formerly Rangoon) and then take a domestic flight to the Nyaung U Airport.  Once you reach the Nyaung U town, hire a taxi to reach the site of Bagan temples.
Alternatively, see if your place of origin offers a direct flight to Nyaung U international airport.
Additionally, there is a train service also. If you go wild in seeing the wilderness of Myanmar's geography, board a train from Yangon. You will reach the Mandalay region in a whopping 18 hours. Then, another eight hours of chugging will get you to Bagan.
I am sure no international tourist will take this long route to Bagan from Yangon.
Namib Desert
A trip to a desert anytime involves meticulous planning. If the desert is Namib, it will be undoubtedly your once-in-a-lifetime trip. It is said to be one of the oldest deserts on earth and is also located remotely in Namibia.
It runs parallel to the Atlantic Ocean all along its length.
Because of its mind-boggling 2000 km length, the Namib desert spreads into South Africa and Angola. The part of the desert bordering Angola is called the Moçâmedes Desert.
As the Great Escarpment descends towards the south, it meets the Kalahari Desert.
Don't brush aside the idea of visiting the Namib Desert as a waste of time and money. I give below the list of incredible attractions in the Namib region. Peruse the list and then make a decision to undertake this extraordinary trip that you will cherish forever.
Things to Do in Namib Desert
You can see the incredible sand dunes at Swakopmund, a coastal city that is over 350 km from the capital of Namibia.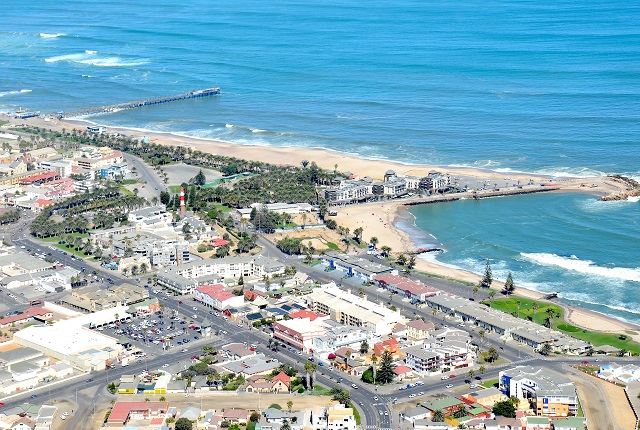 It is no wonder a favorite vacation spot for the Namibians.
It is one of Africa's large game parks for wildlife viewing.
Great Escarpment (Drakensberg Escarpment)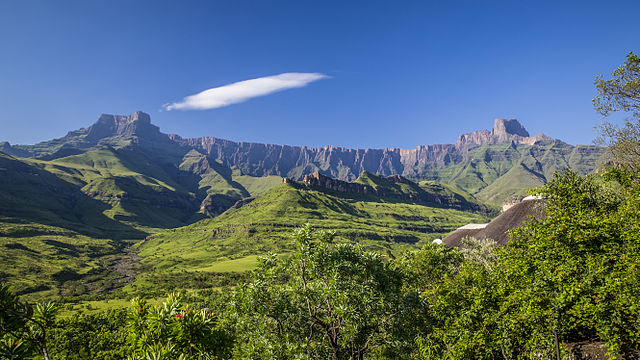 The slope begins at over 11,000 feet and the slope descends at sea level meeting the Atlantic Ocean in southern Africa. This severe desert receives an abysmal 2 mm rain annually.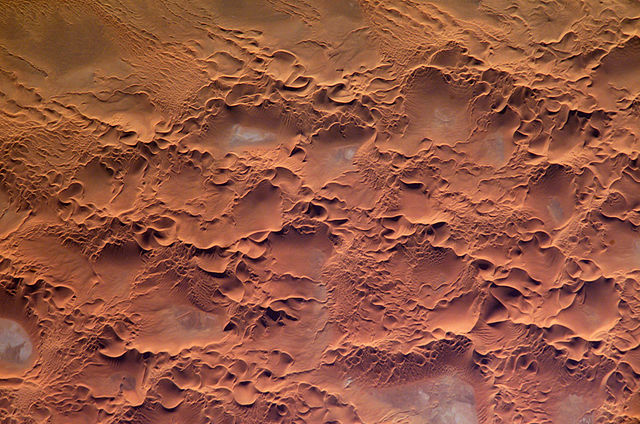 This wind-swept sand sea is seen closer to the Atlantic Ocean.
Naturally, the Namib desert is uninhabitable for humans but surprisingly,  it is home to more endemic wildlife species than any other single region in the world.
Etosha National Park (22k sq. km)
It is home to several feral cats.
A colony of brown fur seals sunbathing.
Waterberg National Park.
Bogenfels rock formations
Dune 45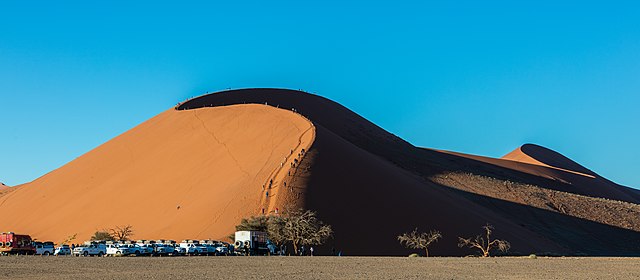 This rare sand dune is the 'sight of the Namib desert' and has been accumulating sand for five million years.
Let us now move on to inhabitable places that also make once-in-a-lifetime vacation spots.
700 Springs of Florida
I assume only the Americans are aware of the existence of springs of Florida that contain fresh spring water.
Do you know that Florida state in the U.S. is home to 700 naturally occurring springs? For us outsiders, Florida is nothing but the Miami beaches, Florida Keys, and the Caribbean Islands.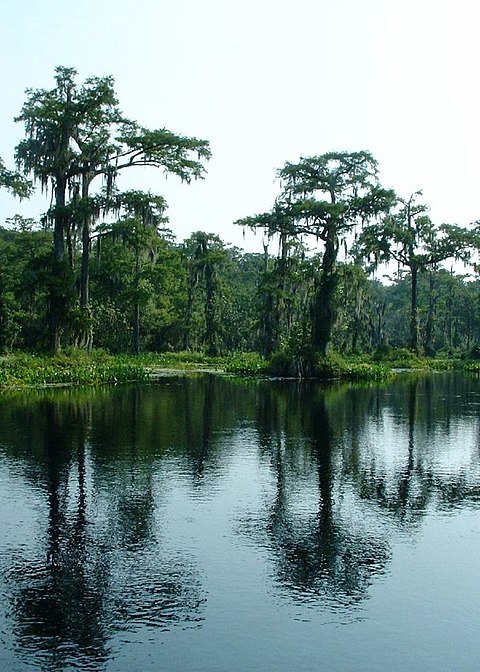 I will name only a few springs that are the favorites of the Americans visiting Florida.
Wakulla Springs
Spring Creek Springs
Three Sisters Springs
Crystal River Springs
The water source for these springs is known as Florida Aquifer.
These springs set amidst green surroundings are home to numerous wildlife that include alligators, manatees,  several aquatic birds, ducks, vultures, and otters that are found to be living in the rivers.
The area around these natural springs is conducive to relaxed hiking. Some springs have places to stay and I read they are always over-booked because of excellent natural beauty and wildlife sightings.
The Florida Springs make wonderful once-in-a-lifetime vacation spots.
Masai Mara safaris
Every wild animal lover's dream of African Safari means the most thrilling jeep safaris in the Masai Mara region in Kenya.
If you had watched a few videos of the Masai Mara safari, you will instantly convince your family members to plan for the once-in-a-lifetime trip to Kenya.
See this video of Masai Mara Safari as a sample.
Just as you have seen in films-eh?
Masai Mara is contiguous with another incredible wildlife watching place called the Serengeti National Park, Tanzania. It is the site of the great wildebeest migration.
What an amazing sight! Nearly one and a half million wildebeests migrate and the sound is thunderous when you go close to the marching animals.
There is also a facility to see the migration live from a hot air balloon.
It will be big fun to stay in a tent pitched at the peripherals of the game park.
Fjords of Norway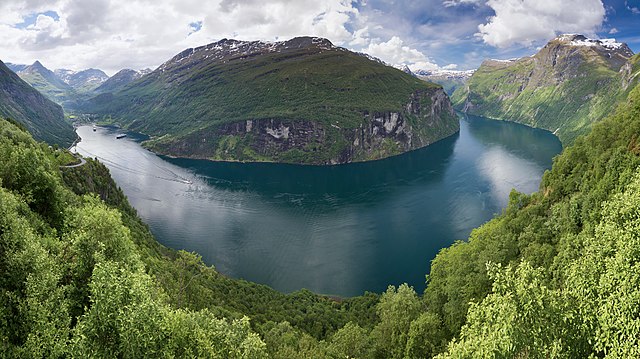 Fjords are to be seen at least once in our life. A fjord is a sort of sea inlet between towering mountains that will loom large if you take a guided ferry tour of the Norwegian Fjords.
Watch it in full-screen mode to realize the fjord's magnificence.
Did you notice the lack of waves on the sea? It looks as calm as a monk, inviting you to take a plunge from the ferry.
There are several vantage viewpoints in Norway overlooking a fjord.
If I have ten more years to live, I will certainly plant to visit each of these ten once in a lifetime vacation spots. They are too incredible to ignore.