Goa is a highly visited tourist place in India. Situated on the Western Coast of India, facing the Arabian Sea, Goa commands perennial holidaymakers that include solo travelers and corporate and family travelers. Here follows a useful guide to drinks in Goa.
The two major reasons why Goa is the most preferred holiday destination in India are:
Beautiful beaches where several water sports are available
A wide range of local as well as imported drinks that include beer, whiskey, gin, vodka, ale, wine, champagne, and feni (100% locally brewed using cashew nuts)
Oh, there is one more valid reason. These drinks are damn cheap when compared to other places in India excluding Pondicherry that is on the eastern coast of India.
This blog post is intended for those who want to go to Goa to taste new drinks that they have not tasted thus far. Without a helpful guide to drink in Goa, they are sure to miss out on a variety of drinks.
16 Best Goa Drinks
Therefore, treat this post as an ultimate guide to the drinks in Goa.
Eight Finger Eddie
What a name for an alcoholic drink! I think it points out to an American hippie whose name was Yertward Mazamanian. He hailed from Armenia.
India was rocked by the hippie culture in the 1960s and 1970s. It all started with this man who landed in Goa with almost no money. To survive, he did odd jobs. He liked the Goan atmosphere so much that he wanted to permanently stay there and he did that.
Following his hippie trail,  hordes of hippies thronged Goa.
As a tribute to him, a local brewery named Goa Brewing Company introduced a beer called 'Eight Finger Eddie'. Packed in a one-pint dark bottle, that contained a pale yellow drink that is put under the "IPA" category.
IPA stands for Indian Pale Ale.
If you are a beer lover, then, your choice in Goa should be a glass of Eight Finger Eddie.
Hey, don't be embarrassed to say this name to the bartender.
Saint & Sinner
Ha, ha, another weird name. Again, the Goa Brewing Company has come out with this odd name for a beer. One more unique aspect of Saint & Sinner beer is, the beer is in a striking blue color bottle.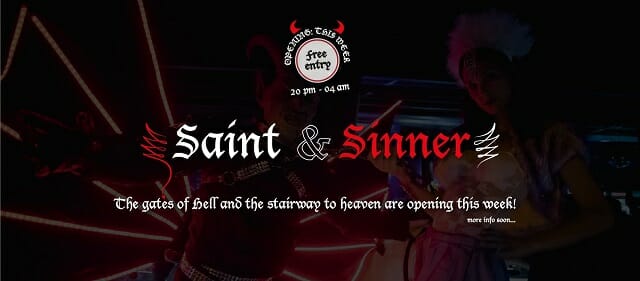 If I go to Goa again, I will try this beer, just for the sake of drinking it straight from the blue bottle. This is a Belgian beer and is a strong one, meant for drinking in the winter season in Goa.
As per the modern preference, this is a flavored beer with a fruity taste. A tinge of coconutty, people say. The beer has a creamy texture. The beer is dark in color.
After reading a couple of reviews, I decided I would try this at least once.
King's Beer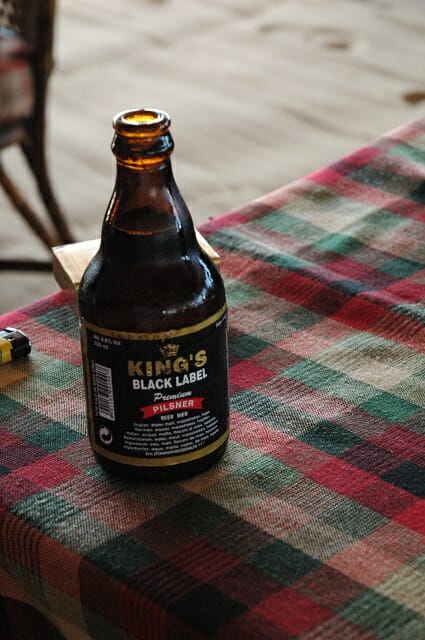 It seems the drinks in Goa are not only known for their unique names but also for the shape and color of the bottles.
Look at this King's Beer. Have you seen such a beer bottle? A reviewer posted the beer has a smoky flavor.
A beer with a smokey flavor? That's strange.
King's beer is endemic to Goa. It means, it is available neither in Karnataka nor in Maharashtra, the neighboring states of Goa.
King Fisher
There is no need to introduce this most bought beer in India. Bangaloreans! You will get it in Goa too. But then, why would you drink it in Goa, the place for exotic drinks! When you are in Goa, be a Goan.
Sandpiper
Sandpiper beer is one more beer that is recommended to try in Goa. It's an amber-colored beer that tastes like the usual Haywards beer. It comes in a 500 ml bottle. It has a sweet trait.
Urrak
This is a younger cousin of Feni that is drunk only during the summer in Goa by the Goans. If we happen to tour Goa during monsoon or winter, we are free to try provided they find space in the shelves in the liquor shop.
It is mixed with Limca (Limca only, folks) and drunk. In addition, it contains 15% alcohol. Besides, it will look like a clear liquid when poured into a glass. The glass's rim is rubbed with salt.
In a YouTube video, I saw two green chilies were added to the glass. I suppose the green chilies are only optional.
It emanates the good fragrance of the cashew fruits and Urrak is widely drunk throughout Goa in the summer. It is locally brewed and not sold outside Goa.
I am sure Urrak is one of the must-try drinks in Goa.
Feni
Feni is the iconic drink in Goa. If you tell your friends that you are going for a holiday in Goa, they will request you to get them a bottle of Feni.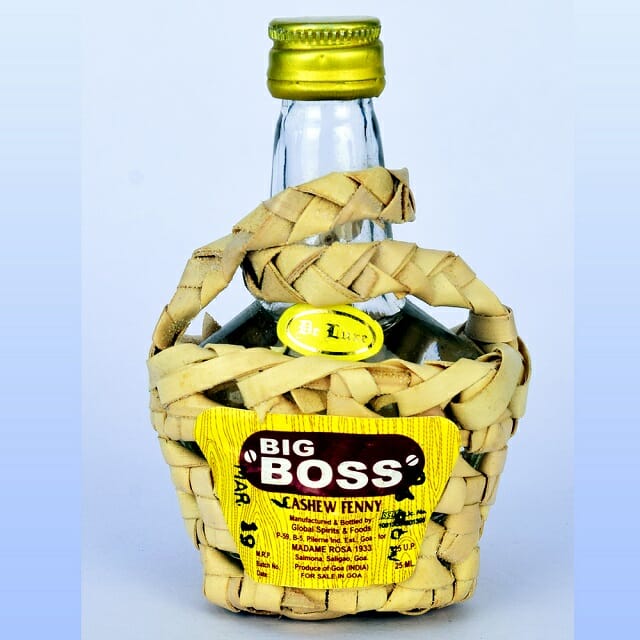 I have tried it once. It is not my glass of drink.
Not many of you know that feni is made either from cashew fruits or from the toddy of a coconut tree.
Both forms of Feni are widely available in Goan cities and villages too.
As a favorite Goa Drinks, feni is also mixed with either lime juice or tonic to sweeten the liquor.
Note:
Feni is high on alcohol. The percentage of alcohol is up to 45%
Feni is found in some of the cocktails sold in the Goan bars and taverns. I read feni is also used in making the Portuguese-style pork dish called 'Vindaloo'.
Feni is inseparable from Goan culture and is a pride of Goa.
Don't return empty-handed when you come back from Goa.
Seqer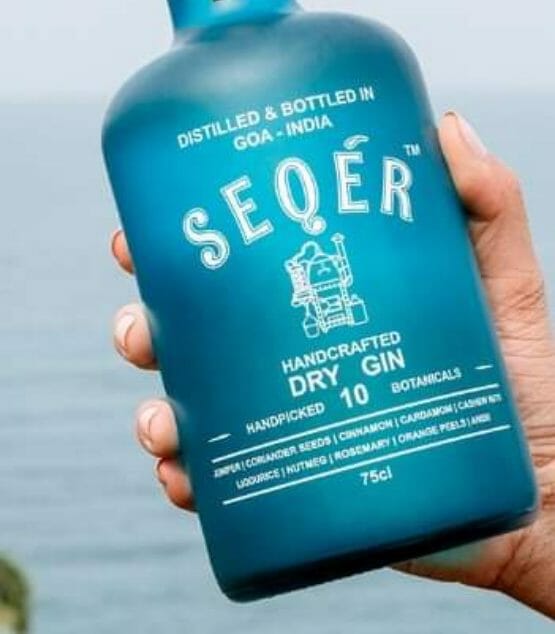 As the image above shows, Seqer is a gin, a colorless liquor that is bottled in an attractive blue bottle. I think there will be a demand for empty Seqer bottles for liquor bottle collectors.
I know laberophilist, who collects beer bottles. But I want to know the name of those who ardently collect liquor bottles.
Gin lovers in the world belong to a unique category. Somehow, they would the best local gin brands and try. A few of them, regularly contribute blogs and offline magazines.
Among the drinks in Goa, gin may not find a prominent place but there are several brands of gin brewed in Goa. I mention some of them below:
Gins in Goa:
Cazulo-obviously feni based
Aani Ek
Matinee Gin
Sula Wine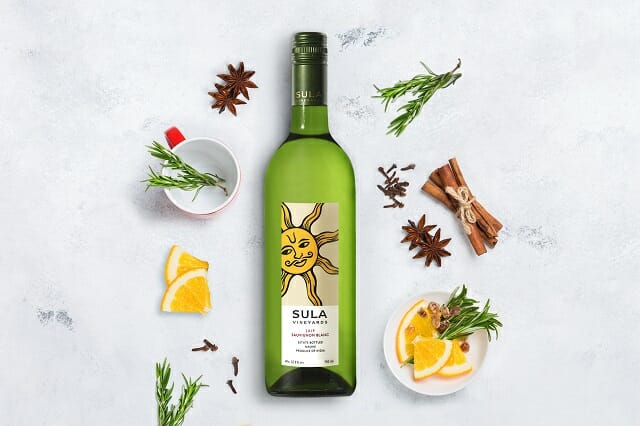 Wine is not widely gulped in India. Goa is no exception. Tipplers in India prefer hard liquor.
Sula wines in Goa include sparkling liquor and also rose-colored wine. Of course, you can ask either for the traditional red wine or mildly-sour white wine made by Sula vineyard.
Port Wine
I believe the word 'port' stands for Portuguese. This is a Portuguese wine now brewed in Goa. It has a sweet taste and is hence served after a meal. Any drink that is served as a dessert drink, is consumed in small quantities only. Maybe a gulp or two is one can drink after lunch or dinner.
Desmondji brands of whisky and gin
This is a single malt whisky from the reputed breweries of Desmondji.  You should try 'Agave Gold', a popular beer made from agave plant honey.
Amrut
Amrut is another popular whiskey in Goan bars. It is a favorite of the local people. One reviewer wrote the whiskey has a hint of coffee aroma. If that is so, I am sure it won't find any takers from outside Goa.
Armada
Have you ever tasted a hard liquor with the aroma of cardamom? If not, try a large on the rocks when you go to Goa for your second honeymoon. It is the most recommended Goa Drinks. It is also used as one of the ingredients in various cocktails in Goa.
Solkadi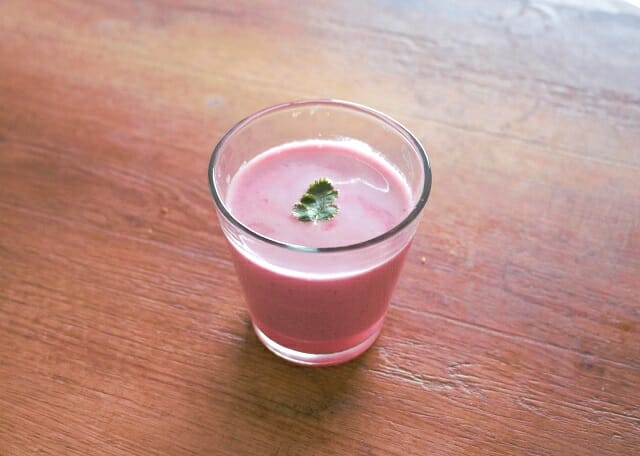 Well, not all tourists to Goa are tipplers. For them, there is a particular non-alcoholic drink called 'Solkadi". It is a mixture of coconut milk and Kokum fruit juice which is another Goan specialty.
Gin Gin
This is a different Goa Drinks. I mean, this gin is totally different from the normal gin that you. It has several plants and herbs that include even coriander apart from lavender, juniper, and cinnamon. With such a combination of herbs, it is worth trying it. I wonder what should be the liquid to dilute it; I am sure you cannot drink a gin neat.
Segredo aldeia rum
It's a white rum with a hint of vanilla fragrance.
To sum it up, the drinks in Goa are definitely unique and stand-alone liquors in India. It attracts professional reviewers of food and drinks, which is a very effective way to promote a business or to create brand awareness. Influence marketers, please make a note of it.