Weekend holiday vacation has replaced the annual longer vacations long ago. Let us discuss about some best weekend getaways in USA. Instead of one vacation or a maximum of two vacations in a year, you get 52 vacations now by opting to drive or fly to weekend getaways either in your own state or in a neighboring state.
This paved way for the development of new vacation spots in the U.S. There are wide choices of weekend getaways to choose from that include:
Beachfront hotspots
Lakeside vacation destinations
Hill stations
National parks
Wildlife watching destinations
Islands and islets
Rural resorts
Farmstays
Ranch stays
Campsites
RV parks
5 Best Weekend Getaways in USA
Weekend escapes are diverse and that shapes up your family well. The different landscapes, flora and fauna, and adventures will give your children a chance to get valuable exposure.
In this blog spot, you get to learn about fantastic weekend getaways in USA.
Boulder, Denver
The residents of Denver have one big problem. They get visitors perennially because of Denver's rich natural beauty. In addition, Denver is the gateway to some stunning canyons and national and state parks.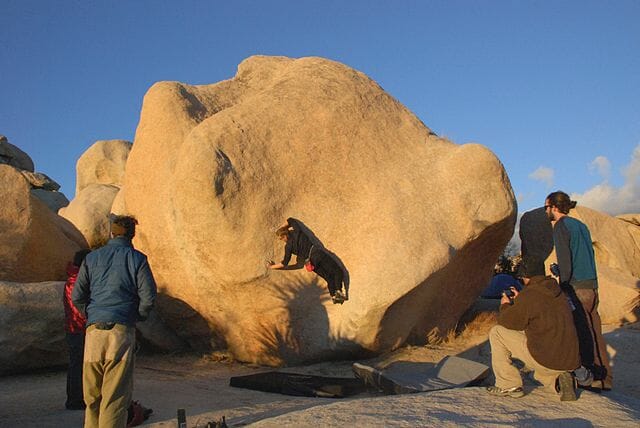 One of the weekend getaways for those who live in Denver in Boulder, a city.
Generally, Americans are fond of hiking trails amidst forests and mountains. Boulder city provides them with exactly that. More than 300 km of walking trails in Boulder pull outdoor activities enthusiasts in large numbers.
Here are some of the tourist landmarks in Boulder.
Flatirons-stunning rock formations
Boulder City gets its name because of the boulders that are seen everywhere.
Chautauqua Park
Eldorado Canyon State Park.
It is the center of mountaineering activity in this part of the United States.
Boulder Mountain Park
River Tubing in Boulder Creek
Boulder Falls
The biggest attraction factor of Boulder as a weekend getaway in the U.S is its location. Denver is only 60 km away. It means you can quickly escape to Denver in case of any emergency.
Interestingly, Boulder is located nearly a mile high above sea level. Even Denver is also called a mile city'.
Stonewater Cove Resort & Spa
Resorts are great for any vacation, be it a short weekend holiday or an annual long vacation. The United States is the best country in the world when it comes to resorts.
They have all-inclusive resorts in just about every major and popular weekend getaway in the U.S.
Stone Water Cove is an all-time favorite destination for spending weekends. The added advantage is the proximity to Mark Twain National Forest.
Take a look at the video of the wellness resort in Stonewater Cove.
It is inviting-eh? Don't resist. Yield to your whims and plan your next weekend or your next long weekend.
The sprawling Table Lake, beautiful woods, a calm kayaking session, and a poolside dinner will make you think in favor of a repeat visit.
This weekend getaway in the U.S is located 230 km southwest of Kansas City.
San Juan Islands
The majority of avid travelers outside the U.S are not aware of the fact that there are 172 islands in the Pacific Ocean, that belong to Washington State.
Sadly only three of them are worthy of visiting during a weekend. Of course, you can stay longer if you are captivated by the stunning freshness of the sea breeze.
The three islands that receive passenger ferries are  San Juan Island, Orcas Island, and Lopez Island.
These three islands off the coast of Washington are loaded with hotels, resorts, and restaurants.
There are domestic flights from Seattle City to the San Juan Islands.
If you are based in Vancouver, you can inquire about limited ferry services to the San Juan Islands, an excellent destination for weekend getaways in USA.
If you want a recommendation, book your accommodation in Roche Harbor Resort on San Juan Island.
Lake Washington, Seattle
How do you like this picturesque location? Don't you want to spend your hard-earned weekend in such a terrific spot?
This is Kirkland in the state of Washington. The water body you see is the great Washington Lake, one of the most highly visited tourist landmarks in the state.
Lakefront locations are highly liked by Americans. Naturally, these types of locations are well developed with hotels, resorts, and transportation facilities.
Lake Washington is a large freshwater lake and is reached within half an hour from Seattle City.
The lake receives water from the Sammamish River and the Cedar River. A few tributary rivers also join the fun of the confluence.
The lake's estuary is another scenic location called Lake Washington Ship Canal.
The canal is actually a 'sound' named Puget Sound, an inland sea.
We know the Americans are very fond of fishing and their favorite fish is 'trout'. In Lake Washington, they can expect to fulfill their dream by catching Coastal Cutthroat Trout and Rainbow Trout.
For staying overnight in Kirkland, the Woodmark Hotel is the best choice. It offers great spas and fitness measures.
Apart from fishing, you can row a kayak in the lake. In all, the Washington Lake in Kirkland is a lovely weekend getaway in the U.S.
Shenandoah Valley, Virginia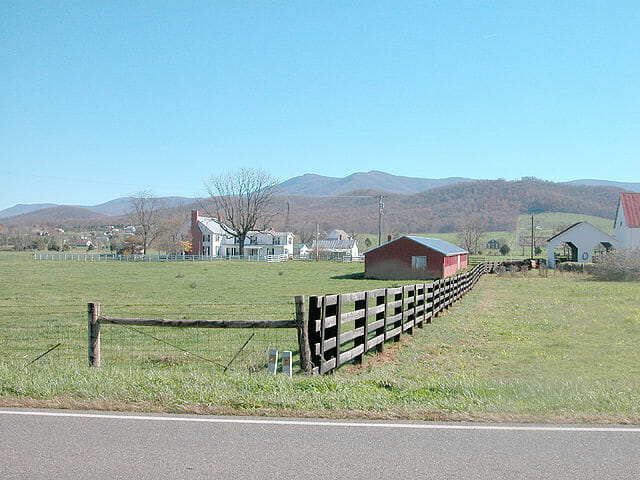 How do you like to stay in this quaint-looking farm on the weekend? This is a typical scene in the fertile Shenandoah Valley, one of the highly sought-after weekend getaways in USA.
Virginia State is probably the richest state as far as natural beauty is concerned. No, you cannot argue with me. If you disagree, look at the other highly popular beautiful places surrounding the Shenandoah Valley.
Blue Ridge Mountains
Ridge-and-Valley Appalachians
James River
Potomac River
Virginia Highlands
Great Appalachian Mountain Range
For spending your weekend in the peripheral of Shenandoah Valley, you can consider booking your rustic or luxury room in Iris Inn.
Your keyword to search for hotels in and around the Shenandoah Valley is 'inn' as that is how the majority of the options to stay are named.
I remember reading Montana State is also blessed with spectacular weekend holiday spots. Besides, I believe there are as many as 20 destinations. I will have to dedicate an exclusive blog post to covering Montana's weekend escapes.