Kenya is the perfect place for adventurous solo safari enthusiasts, not only just for viewing the Big 5, but because there are scores of properties in its national parks and reserves that cater specifically to singles.
Kenya is home to an amazing variety of wildlife which can be seen all round the year. While the iconic Masai Mara is at its spectacular best during the great migration from July to October the other parks are famed for their carnivores and herbivores as well as stunning scenery.
This ultimate nine nights luxury Kenya safaris itinerary for the solo traveler combines three of the most important regions of the country, namely the Masai Mara Reserve, the Lewa Wildlife Conservancy and the Chyulu Hills National park of Kenya.
Moreover,a solo luxury safari to Kenya will include:
Travel in your personal plane
Services of a personal butler
Lodges with floor to ceiling windows for dramatic views
Special itinerary offering the highest levels of luxury and service in Kenya's national parks and reserves.
Day One- Chyulu Hills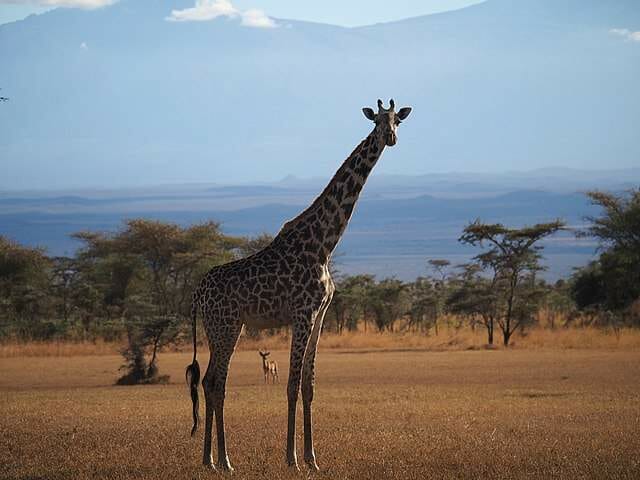 After arrival at the international airport in Nairobi you will be taken to Wilson Airport  light aircraft awaits you to whisk you away to a luxury lodge in the 270,000 acres of a private reserve bordering the Chyulu Hills National Park tucked between Amboseli and Tsavo National Park.
The park is owned by 4000 Masai tribes and your resort offers some of the best views of the surroundings in the continent, all from the comfort of your private plunge pool overlooking the rolling plains stretching right up to the foot of Mt Kilimanjaro.
You can choose to stay in your comfortable room or spend the night under the stars and listen to the sounds of hyenas and lions prowling in the bush around your lodge.
Day Two- Chyulu Hills
After an early but hearty breakfast, you can join fellow guests on an early morning game drive in search of predators and other interesting wild animals which can be seen in abundance here.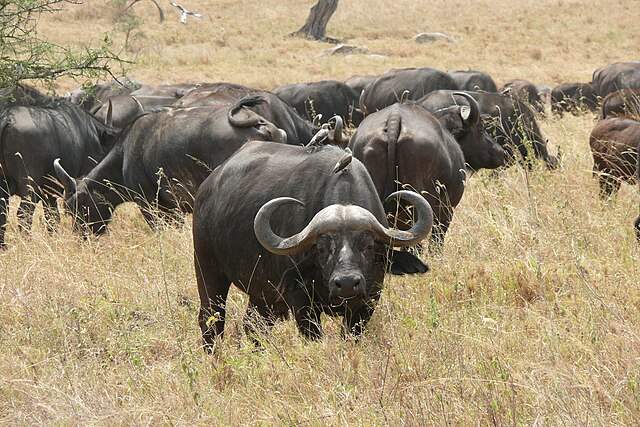 Return to the lodge for some rest and refreshment before heading to a local village in company of an experienced guide. This will give you an insight on the daily life of the Masai tribes and give you a truly authentic cultural experience.
After lunch you can opt for a walking safari, instead of a game drive, accompanied by armed local guides to attempt to get sightings of animals on foot. This is an exhilarating experience not to be missed as walking is forbidden inside the government game reserves and parks.
Day Three- Chyulu Hills
On your last day you will go on another game drive in the morning to Amboseli national park. Amboseli is primarily known as being the best place in the world to see large free-ranging elephant herds apart from the Big 5 and over 400 bird species.
Spend your last morning viewing animals against the backdrop of Mt Kilimanjaro and its snow-capped peaks standing 5895 m before heading back to the lodge in time for lunch.
After lunch you will set out on another game drive in your quest for spotting more amazing animals. Return to your lodge at sunset to freshen up and enjoy a delicious dinner and a good night's rest as the next day the Lewa Wildlife Conservancy awaits you.
Day Four- Lewa Wildlife Conservancy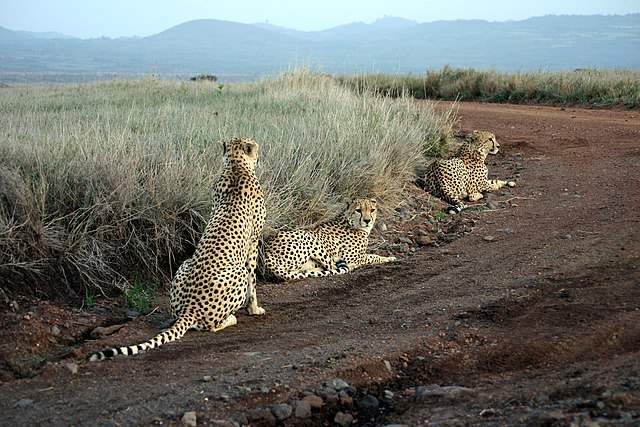 Next morning fly to Lewa Downs Conservancy where upon arrival your dedicated driver cum guide will be waiting to take you to the lodge but not before taking a diversion enroute to spot some iconic animals. Arrive at the lodge for check-in and lunch.
After a cup of coffee or tea you will be taken for your first game drive around the conservancy in a 4×4 open vehicle. Return in the evening to camp for dinner and overnight stay.
Day Five- Lewa Wildlife Conservancy
Your next full day in Lewa will be entirely at your disposal. You can opt for escorted game viewing drives, or go on an escorted horseback safari to view the plain animals. You may also opt for a night game drive to spot the nocturnal animals found here.
If you happen to be a bird lover, the Lewa Wildlife Conservancy is home to over 440 bird species known to have been recorded here. Overnight at the lodge.
Day Six- Lewa Wildlife Conservancy
Spend your last day in every manner of game viewing possible. Via a vehicle,on foot with a professional tracker, sitting in a hide with a thermos of hot coffee or on horseback.
In the afternoon visit the community and their weaving and furniture workshop and explore the nearby archeological sites or simply relax on the terrace with a pair of binoculars to spot animals from your lounge chair.
Day Seven- Masai Mara Reserve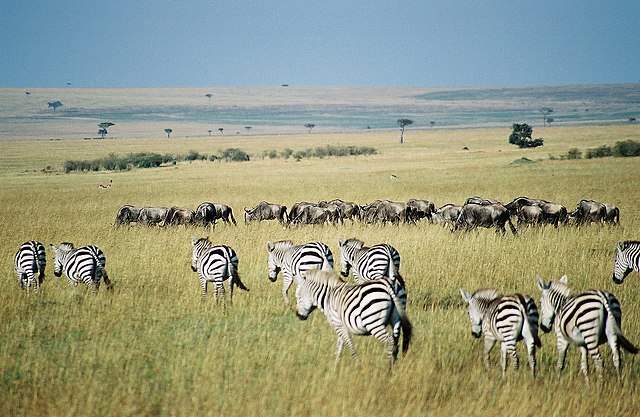 On the seventh morning you are off to the incredible Masai Mara Reserve,one of Africa's most well-known wildlife habitats where you will be based in Angama Mara,a rolling savanah teeming with wild animals. Masai Mara drives hoardes of tourists each year and is considered one of the top attractions of Kenya.
Your three days in Masai Mara will consist of shared game drives,more safaris on foot and a spectacular early morning hot air balloon ride over the sprawling plains of the Mara.
The key attraction of your stay here will be the upscale Angama Mara Lodge, known not only from the scenes of the famous hit "Out of Africa" but some of the best views to be had of the park.
Day Eight- Masai Mara Reserve
The best part of staying in a conservancy is that you can go on game drives both by day and night, while bush dinners are perfect for singles who wish to enjoy the savannah outside their vehicles.
On your return in the evening there will be moments of solitude as well as opportunities to interact with fellow guests, the local staff and the guides which will provide first time solo visitors to feel looked after by someone trusted on the ground.
Day Nine- Masai Mara Reserve
After breakfast, leave for a full day game drive within Masai Mara with a picnic lunch to be enjoyed on the banks of the Mara river in the company of crocodiles and hippos.
You will be driving for the better part of the day in search of Africa's Big 5,apart from a plethora of other wild animals that have found refuge in this vast game reserve.
On a good day you can spot Masai giraffe, warthogs, baboons, bat-eared fox, spotted hyena, topis, hartebeest and many more. Return to the lodge for dinner and overnight stay
Day Nine- Departure
Your light aircraft will fly you to the Wilson Airport for your return journey to Nairobi.You can choose to spend a day or two in this beautiful city or ask your driver to take you to the international airport for your onward journey.